Children's Book Festival 2021
Children's Book Festival 2021
Welcome to Children's Book Festival 2021: A Right Royal Read with Meath Libraries.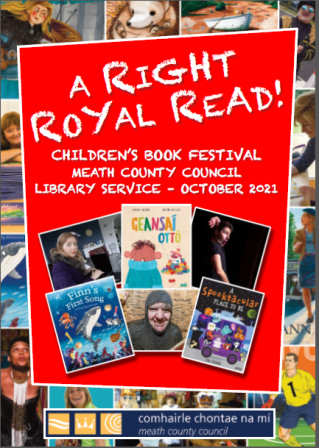 We are bringing you the Festival online again this year which means you can participate in activities from your own classroom! This year we have both live/Zoom interactive sessions and pre-recorded events as well as competitions for primary schools all over the county. Booking will be required for all school events.
We'll also have a Family Weekend on 23rd and 24th of October with two days of online fun for all families. There are online workshops, author sessions and a puppet show.
Booking for schools events will be taken on Wednesday 8th of September by email to childrensbookfestival@meathcoco.ie 
CBF 2021 Festival Brochure