Cruinniú na nÓg Schools Programme
Cruinniú na nÓg Schools Programme
Schools Events from 7th to 11th June.
We are delighted to be able to offer some events exclusively to schools as part of this years programme.
Animal Crackers with Author / Illustrator Alan Nolan
Furry Friends and Feathery Fiends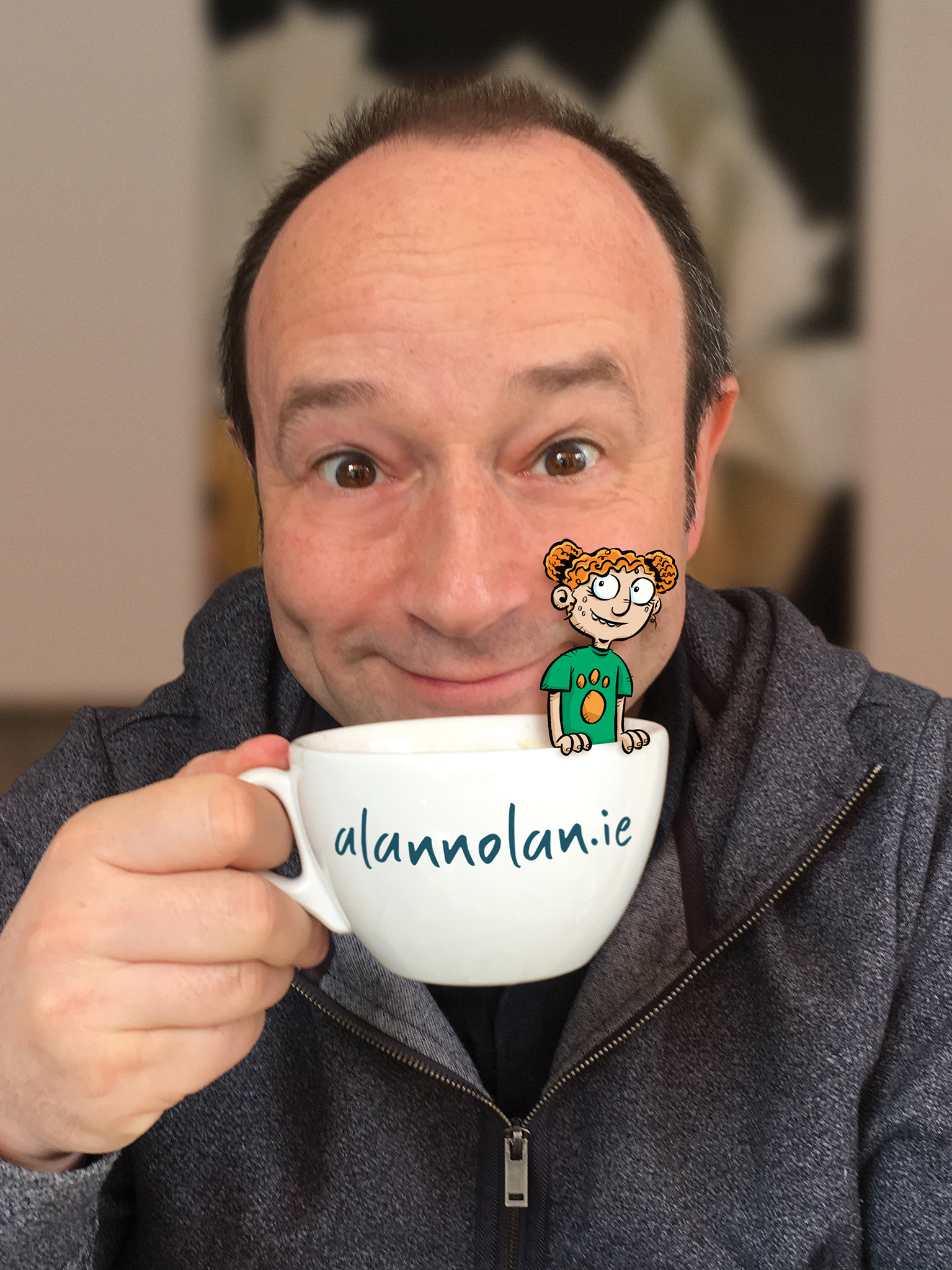 Join author and illustrator Alan Nolan as he talks about feathery fiends from his last book, Sam Hannigan and the Last Dodo, and furry friends from his new book (with Sarah Webb) Animal Crackers. Learn loads of cool animal facts, learn how to draw a dodo, and play along with Alan's hot new quiz show Alive, Extinct or Just Plain Stinky!
Alan Nolan is the author and illustrator of Fintan's Fifteen, Conor's Caveman and the Sam Hannigan series for the O'Brien Press. His latest books, Sam Hannigan and the Last Dodo, and Animal Crackers (with Sarah Webb) are both out now. Alan lives in Bray, County Wicklow with his wife, three sons and an evil cat called Chewie.
Suitable for 1st class – 4th class
Location: Zoom
Date: Friday June 11th
Times: 10.00-11.00 AND 11.30-12.30
Places are limited to 4 classes per workshop
Here be Dragons with author Susannah Lloyd and illustrator Paddy Donnelly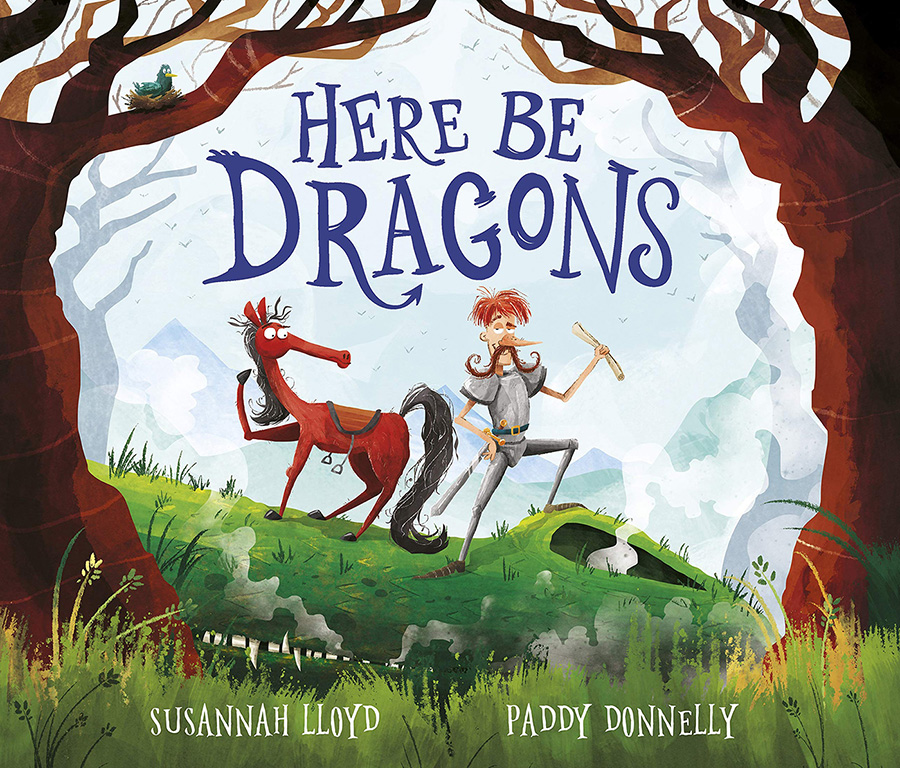 Young readers will love spotting the dragon in the background in this laugh-out-loud story from the author of This Book Can Read Your Mind. Susannah and Paddy dive into the world of mythical creatures, and together with the kids, they come up with fantastical new ones by mashing up bits of different animals. The kids always love these hilarious combinations! The event includes
• Reading by author Susannah Lloyd of HERE BE DRAGONS.

• Live draw-along of the knight character from the book.

• Mythical creature presentation and discussion.

• Mythical creature mashup! Suggestions from the kids of their favourite animals. They get spun round in a randomiser wheel and Paddy will illustrate the mythical mashup creature.

• Q&A with Susannah and Paddy on where they get their ideas, how they write and illustrate, their favourite books and anything else!
Suitable for all Junior Infants- 1st class
Location: Zoom
Date: Thursday June 10th Time: 10.00-11.00
 Places are limited to 3 classes or 90 participants
Electric Artwork with The Curiosity Box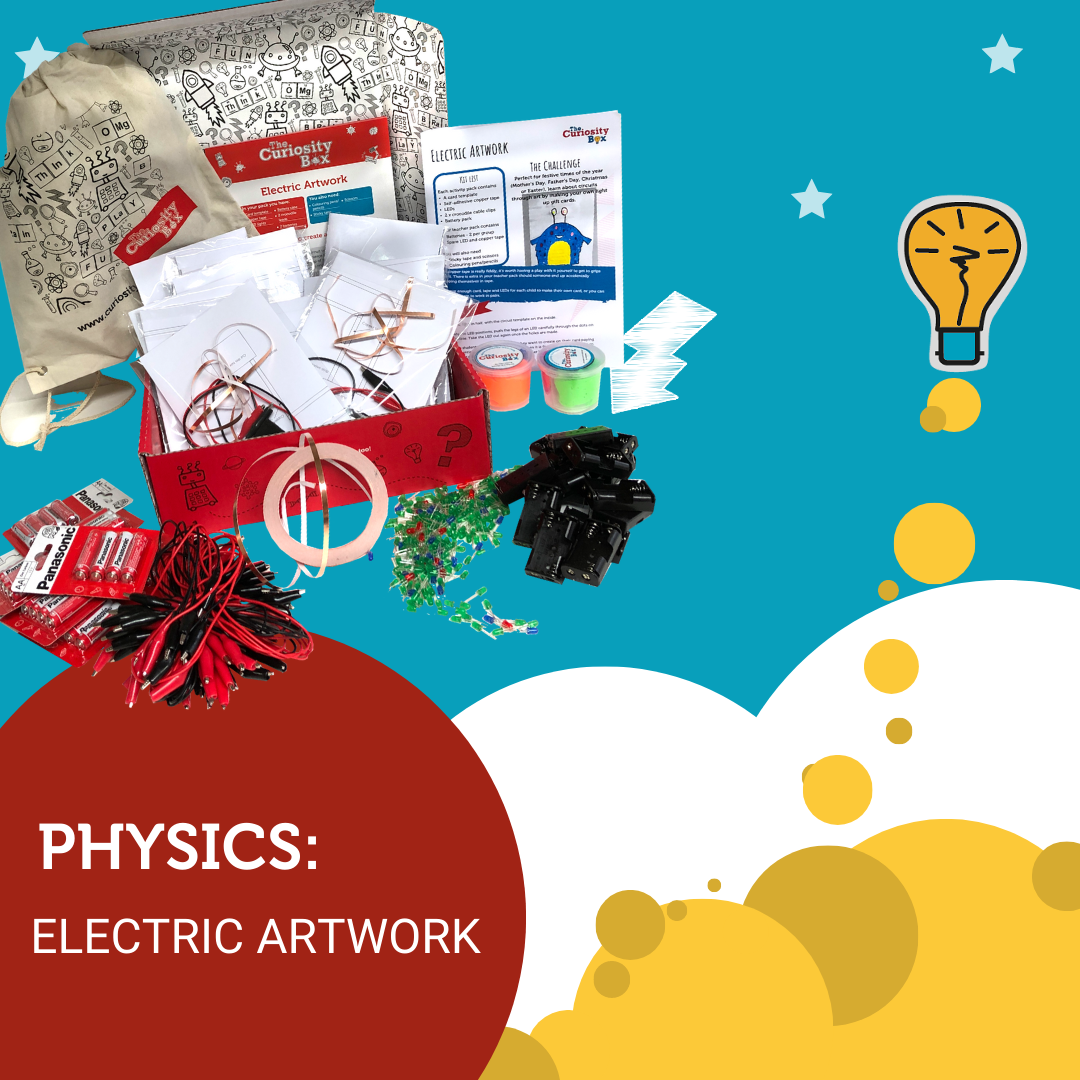 Arts and electrics collide in this box. Kids will learn about circuits and channel their creativity by making their own light-up greeting cards using super cool, and unusual electronics materials.
All materials to design, create and light up your artwork will be provided including a card template, copper tape, LEDs, battery packs and more. 
Instructions and a simple explanation of the science involved will be included plus a link to a short STEM introduction video.
The Curiosity Box is a UK company who creates awesome hands-on science and engineering activities so that families and schools can enjoy finding the extraordinary in the ordinary and the wonder in the world. 
Suitable for 7-12 years *Children will work in pairs
Location: Kits may be collected from your local Meath library
Dates: June 7th-11th 
Time: All day 
Up, Up and Away with Go Fly Your Kite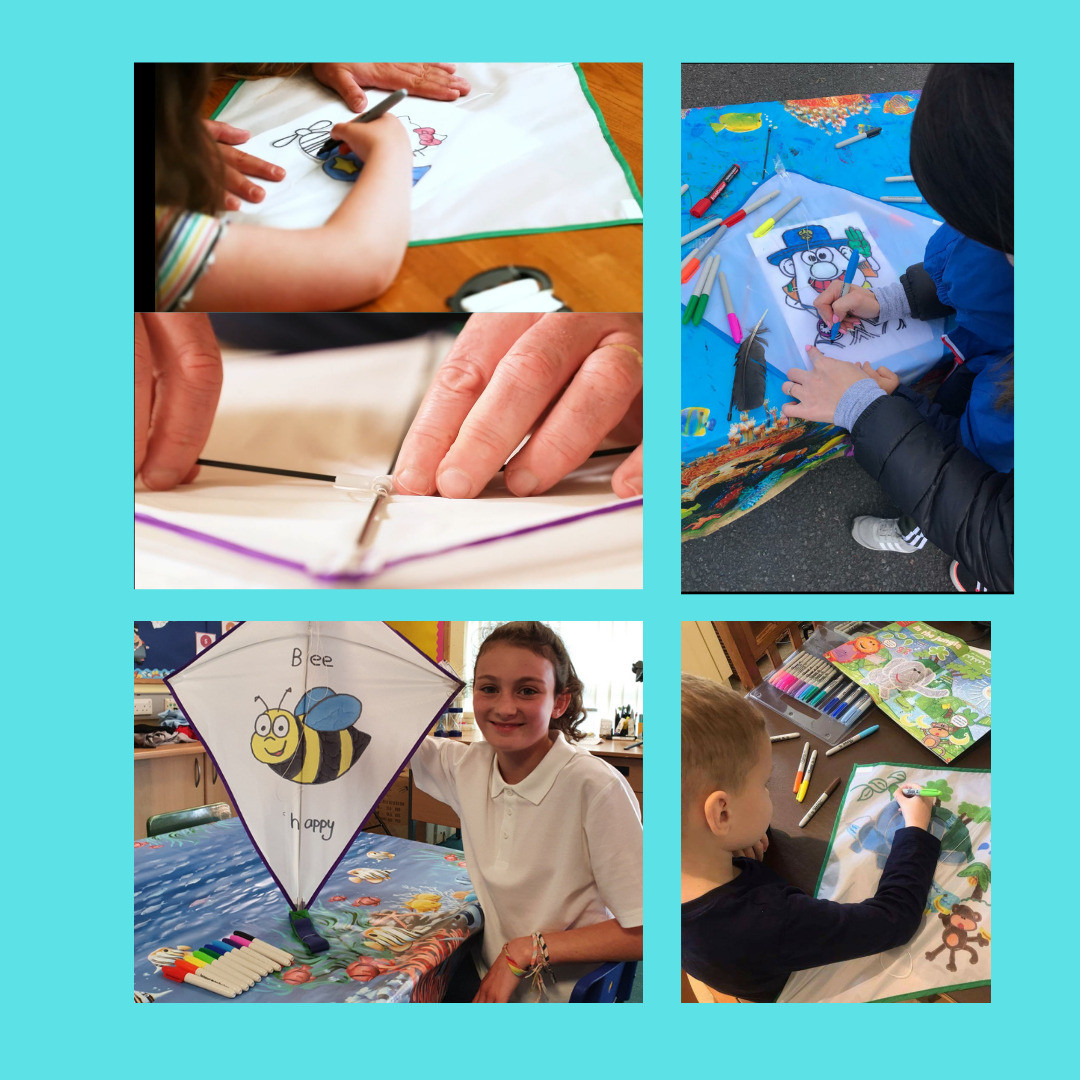 What flies? How do things fly? Take offs & landings, simple experiments, videoclips, trace, colour, construct & fly! All this will be covered in this 30 minute workshop.  All materials to design, build and fly your kite will be provided including a blank kite, permanent markers, picture traceable graphic, rods and handles
A link to a short after- workshop video will also be sent to all participants
Go Fly Your Kite have extensive experience delivering online STEM and Art workshops with community organisations, local and regional festivals art and science festivals. They work in partnership with Science Foundation Ireland and ESB Science Blast delivering science education workshops to primary school children.
Suitable for participants aged 7+. 
Location: Zoom   
Dates and Times:  Tuesday June 8th 10.00-10.30
Places are limited to 1 class group with maximum 30 participants.
Ceardlann Fiosraithe agus Foghlama
le 

Mobile Music School
Tá luchair ar an Scoil Cheoil Soghluaiste, ceardlann drumadóireachta fiosraithe agus foghlama a chur i láthair chuig daltaí bunscoile. Bunaithe ar chnagcheol colainne, rithim agus fuaim, tabharfaidh  blaiseadh den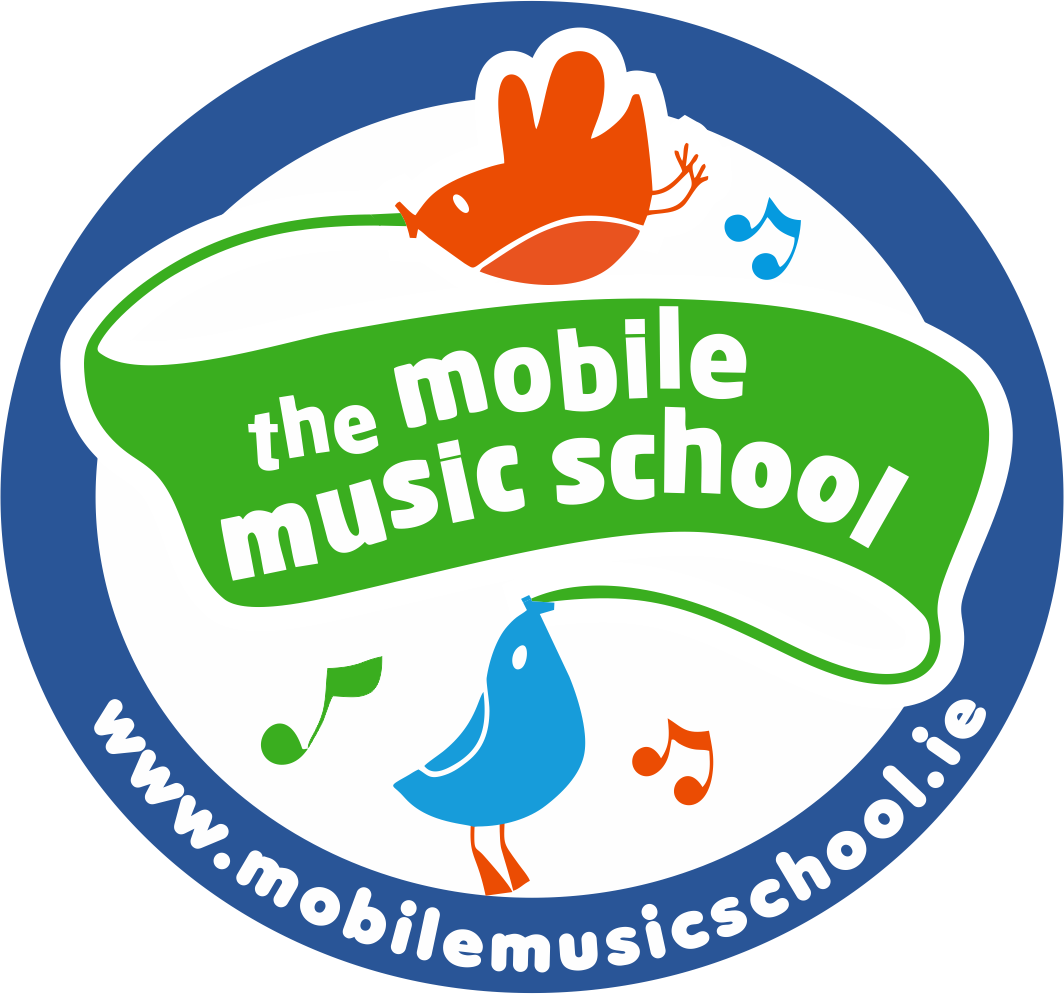 cheol do na rannpháirtithe sa cheardlann agus ar cheol an domhain trí réim cluichí ceoil agus imeachtaí idirghníomhachta.
Cuirfidh an clár i láthair as Gaeilge do dhaltaí bunscoile.
9 Meitheamh 10r.n. – 11i.n. ar Zoom
The Mobile Music School are delighted to present a learn and explore drumming workshop to primary school students.
Based on body percussion, rhythm and sound the workshop will introduce participants to the world of music through a range of musical games and interactive activities.
The workshop will be presented as gaeilge to primary school pupils 
June 9th 10am – 11am on Zoom
Ríomhchlárú le TechSpace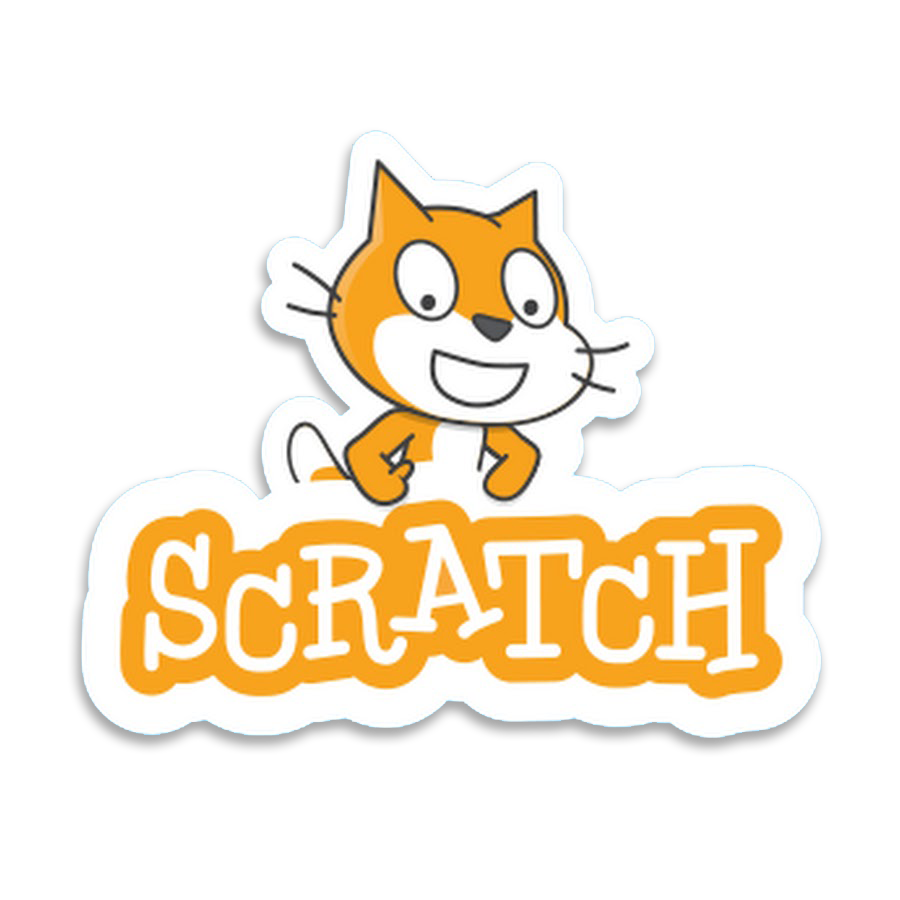 Tá áthas ar TechSpace ceardlann a chur ar fáil do dhaltaí bunscoile dírithe ar conas ríomhchlárú a dhéanamh le Scratch. Is cuid thábhachtach den litearthacht é an ríomhchlárú i sochaí an lae inniu. Le linn na ceardlainne foghlaimeoidh na daltaí straitéisí tábhachtacha chun fadhbanna a réiteach, tionscadail a dhearadh, agus smaointe a chur in iúl.  
Oiriúnach do rang a ceathair/cúig/sé
TechSpace is pleased to offer a workshop for primary school students focused on how to program with Scratch. Programming is an important part of literacy in today's society. During the workshop students will learn important strategies for solving problems, designing projects, and communicating ideas.
Suitable for 4th class+
June 9th on Zoom
11.30 am - 12.10 pm and 1.30 - 2.10 pm