Books 
Browse our Curated Collection of Titles on Encore that explore the topics addressed in the Glass Room Misinformation Edition Exhibition.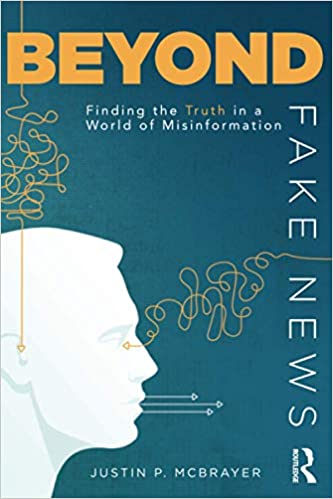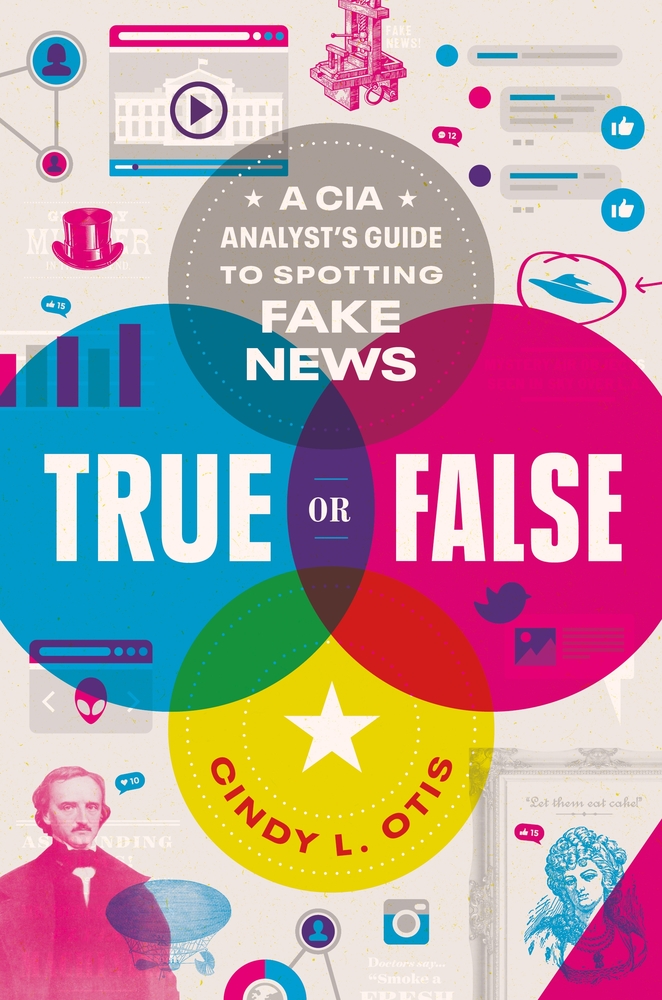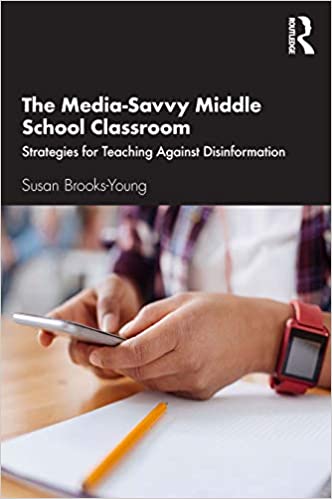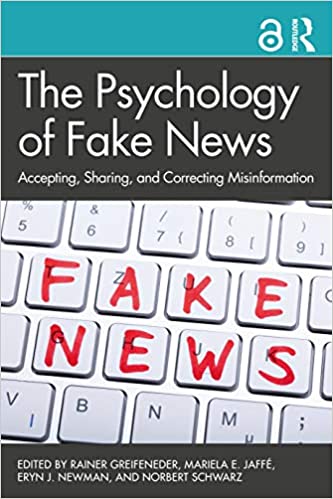 eBooks and eAudiobooks on BorrowBox
The cult classic that predicted the rise of fake news—revised and updated for the post-Trump, post-Gawker age.
 

Hailed as "astonishing and disturbing" by the Financial Times and "essential reading" by TechCrunch at its original publication, former American Apparel marketing director Ryan Holiday's first book sounded a prescient alarm about the dangers of fake news. It's all the more relevant today. 

Trust Me, I'm Lying was the first book to blow the lid off the speed and force at which rumors travel online—and get "traded up" the media ecosystem until they become real headlines and generate real responses in the real world. The culprit? Marketers and professional media manipulators, encouraged by the toxic economics of the news business.
 
Whenever you see a malicious online rumor that costs a company millions, politically motivated fake news driving elections, a product or celebrity zooming from total obscurity to viral sensation, or anonymously sourced articles becoming national conversation, someone is behind it. Often someone like Ryan Holiday.
 
As he explains, "I wrote this book to explain how media manipulators work, how to spot their fingerprints, how to fight them, and how (if you must) to emulate their tactics. Why am I giving away these secrets? Because I'm tired of a world where trolls hijack debates, marketers help write the news, opinion masquerades as fact, algorithms drive everything to extremes, and no one is accountable for any of it. I'm pulling back the curtain because it's time the public understands how things really work. What you choose to do with this information is up to you."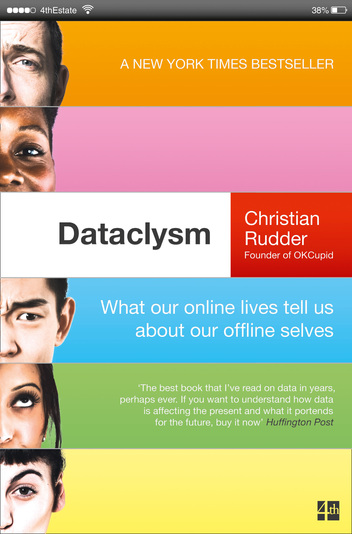 Big Data is used to spy on us, hire and fire us, and sell us things we don't need. In 'Dataclysm', Christian Rudder, founder of one of the world's biggest dating websites OkCupid, puts this flood of information to an entirely different use: understanding human nature.Drawing on terabytes of data from Twitter, Facebook, Reddit, OkCupid, and many other sites, Rudder examines the terrain of human experience to answer a range of questions: Does it matter where you went to school? How racist are we? How do political views alter relationships? Philosophers, psychologists, gene hunters and neuroscientists have tried to explain our flaws and foibles. Rudder shows that in today's era of social media, a powerful new approach is possible, one that reveals how we actually behave when we think no one's looking.

Outrageous and illuminating, 'Dataclysm', is a portrait of our essential selves – dark, absurd, occasionally noble – and a first look at a revolution in the making.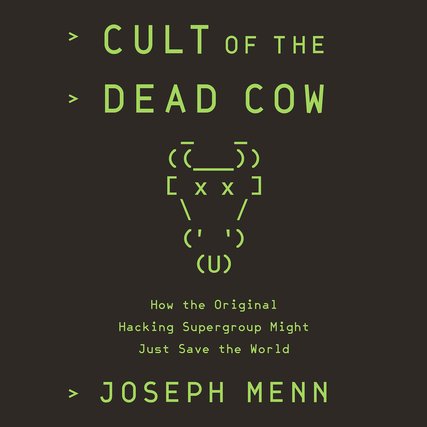 Cult of the Dead Cow is the story of the oldest, most respected and most famous American hacking group of all time. Its members invented the concept of hacktivism, released both the top tool for cracking passwords and the reigning technique for controlling computers from afar, and spurred development of Snowden's anonymity tool of choice. With its origins in the earliest days of the Internet, the cDc is full of oddball characters-activists, artists, and musicians-who are now woven into the top ranks of the American establishment.Today, this small group and their followers represent the best hope for making technology a force for good instead of for surveillance and oppression. Like a modern (and real) illuminati, cDc members have had the ears of presidents, cabinet members, and the CEO of Google. Cult of the Dead Cow shows how we got into the mess we find ourselves in today, where governments and corporations hold immense power over individuals, and how we are finally fighting back.
Coal, iron ore and oil were the fuel of the Industrial Revolution. Today's economies and governments are powered by something far less tangible: the explosive abundance of digital data.

Steve Lohr, the New York Times' chief technology reporter, charts the ascent of Data-ism, the dominating philosophy of the day in which data is at the forefront of everything and decisions of all kinds are based on data analysis rather than experience and intuition. Taking us behind the scenes and introducing the DOPs (Data Oriented-People), the key personalities behind this revolution, he reveals how consuming the bits and bytes of the masses is transforming the nature of business and governance in unforeseen ways. But what are losing in the process and what new dangers await?
Coders : Who They Are, What They Think and How They Are Changing Our World by Clive Thompson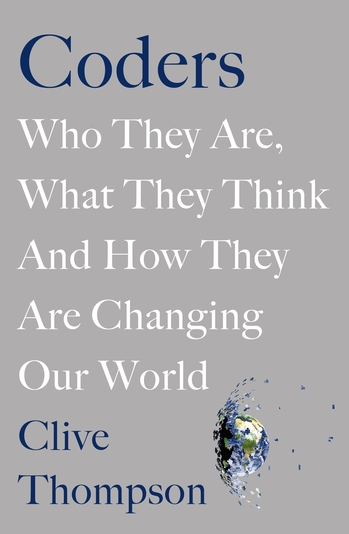 You use software nearly every instant you're awake. And this may sound weirdly obvious, but every single one of those pieces of software was written by a programmer. Programmers are thus among the most quietly influential people on the planet. As we live in a world made of software, they're the architects. The decisions they make guide our behaviour. When they make something newly easy to do, we do a lot more of it. If they make it hard to do something, we do less of it.
If we want to understand how today's world works, we ought to understand something about coders. Who exactly are the people building today's world? What makes them tick? What type of personality is drawn to writing software? And perhaps most interestingly – what does it do to them?
One of the first pieces of coding a newbie learns is the program to make the computer say, 'Hello, world!' Like that piece of code, Clive Thompson's Coders is a delightful place to begin to understand this vocation, which is both a profession and a way of life, and which essentially didn't exist little more than a generation ago, but now is considered just about the only safe bet we can make about what the future holds. Thompson takes us close to some of the great coders of our time, and unpacks the surprising history of the field, beginning with the first great coders, who were women. Ironically, if we're going to traffic in stereotypes, women are arguably 'naturally' better at coding than men, but they were written out of the history, and shoved out of the seats, for reasons that are illuminating. Now programming is indeed if not a pure brotopia, at least an awfully homogenous community, which attracts people from a very narrow band of backgrounds and personality types. As Thompson learns, the consequences of that are significant – not least being a fetish for disruption at scale that doesn't leave much time for pondering larger moral issues of collateral damage. At the same time, coding is a marvellous new art form that has improved the world in innumerable ways, and Thompson reckons deeply, as no one before him has, with what great coding in fact looks like, who creates it, and where they come from. To get as close to his subject has he can, he picks up the thread of his own long-abandoned coding practice, and tries his mightiest to up his game, with some surprising results.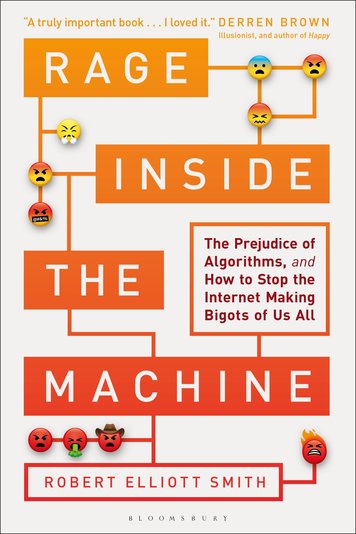 We live in a world increasingly ruled by technology; we seem as governed by technology as we do by laws and regulations. Frighteningly often, the influence of technology in and on our lives goes completely unchallenged by citizens and governments. We comfort ourselves with the soothing refrain that technology has no morals and can display no prejudice, and it's only the users of technology who distort certain aspects of it.

But is this statement actually true? Dr Robert Smith thinks it is dangerously untrue in the modern era.

Having worked in the field of artificial intelligence for over 30 years, Smith reveals the mounting evidence that the mechanical actors in our lives do indeed have, or at least express, morals: they're just not the morals of the progressive modern society that we imagined we were moving towards. Instead, as we are just beginning to see – in the US elections and Brexit to name but a few – there are increasing incidences of machine bigotry, greed and the crass manipulation of our basest instincts.

It is easy to assume that these are the result of programmer prejudices or the product of dark forces manipulating the masses through the network of the Internet. But what if there is something more fundamental and explicitly mechanical at play, something inherent within technology itself?

This book demonstrates how non-scientific ideas have been encoded deep into our technological infrastructure. Offering a rigorous, fresh perspective on how technology has brought us to this place, Rage Inside the Machine challenges the long-held assumption that technology is an apolitical and amoral force. Shedding light on little-known historical stories and investigating the complex connections between scientific philosophy, institutional prejudice and new technology, this book offers a new, honest and more truly scientific vision of ourselves.
Rob Smith shines a light on the dangers of accepting a passive role in our relationship with tech. Essential reading for anyone wanting to know how to keep their sanity and humanity in the age of super-tech.
Smart technology is transforming our world, making many aspects of our lives more convenient, efficient and - in some cases - fun. Better and cheaper sensors can now be embedded in almost everything, and technologies can log the products we buy and the way we use them. But, argues Evgeny Morozov, technology is having a more profound effect on us: it is changing the way we understand human society.
In the very near future, technological systems will allow us to make large-scale and sophisticated interventions into many more areas of public life. These are the discourses by which we have always defined our civilisation: politics, culture, public debate, morality, humanism. But how will these discourses be affected when we delegate much of the responsibility for them to technology? The temptation of the digital age is to fix everything - from crime to corruption to pollution to obesity - by digitally quantifying, tracking, or gamifiying behaviour. Yet when we change the motivations for our moral, ethical and civic behaviour, do we also change the very nature of that behaviour? Technology, Morozov proposes, can be a force for improvement - but only if we abandon the idea that it is necessarily revolutionary and instead genuinely interrogate why and how we are using it.
From urging us to drop outdated ideas of the internet to showing how to design more humane and democratic technological solutions, To Save Everything, Click Here is about why we should always question the way we use technology.
'A devastating exposé of cyber-utopianism by the world's most far-seeing Internet guru' John Gray, author of Straw Dogs
Web Resources for Media and Information Literacy and Fact Checking
The CILIP Information Literacy Group have produced some "Research Smarter" resource sheets under a Creative Commons license, which means that they are available to all schools to download from their website and to adapt and use with their own pupils to help support the delivery of any topic or activity that requires information literacy skills.
https://infolit.org.uk/information-literacy-group/school-resource-sheet…
https://infolit.org.uk/information-literacy-group/teentech/
Unesco Media and Information Literacy Resources
Reverse Image Searches : TinEye.com
Useful Links on Smartphone Usage: https://kommandotech.com/statistics/how-much-time-does-the-average-person-spend-on-their-phone/
Exposing the Invisible  kit.exposingtheinvisible.org
First Draft - https://firstdraftnews.org/training/
The International Fact Checking Network portal https://educheckmap.factcheckingday.com/
EU Fact Check https://eufactcheck.eu/
Full Fact (UK) https://fullfact.org/
Bellingcat, open source investigations group:
https://twitter.com/bellingcat
Verification QuizBot, a channel run by several open source investigators with daily verification challenges and tips on image
geolocation: https://twitter.com/quiztime
Sector 035 online info verification twitter account
https://twitter.com/Sector035
Paul Myers, does fact checking for the BBC: https://twitter.com/PaulMyersBBC
Christiaan Triebert, does fact checking for the New York Times: https://twitter.com/trbrtc
OSINT Podcast, podcast on open source investigations, tools, techniques, methods: https://twitter.com/osintpodcast
https://www.thejournal.ie/fact-check/news/