Grow It Forward eLibrary
Borrow the titles below from our eLibrary to help you get started with growing and cooking your own food.  
Digital Magazines
Borrow both current and back issues of these magazines and keep them as long as you want.  If you're not already signed up for the service you can get started here.
You can browse for gardening magazines in Home and Garden section of Libby.
UK's No.1 for growing your own fruit and vegetables. KG also offers great monthly give-aways, special gardening offers, recipes, growing tips and much more.
Mother Earth News magazine is the Original Guide to Living Wisely. Launched in 1970, each bimonthly issue features practical and money-saving information on cutting energy costs; using renewable energy; organic gardening; green home building and remodeling; fun do-it-yourself projects; and conscientious, self-sufficient lifestyles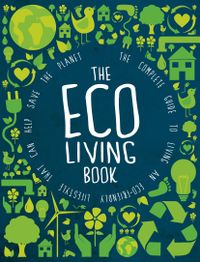 Being aware of the impact we have on the environment has never been more important, and by using the guidance in The Eco Living Book, you can make a few simple changes to your lifestyle that will have far-reaching implications. Discover alternative energy, lighting, water, heating and recycling for your home; make the rooms in your house more eco-friendly, and learn how to grow your own food and go organic. Green living is fun, and will greatly improve your health and that of the planet, so open up The Eco Living Book and take a fresh look at your home!Featuring: Back to Basics - Discover simple alternative energy-saving changes in your home, through heating, lighting water and recycling. The Green House - Take a look at your home, room by room, and consider small and fun ways to introduce more eco-friendly furniture and reduce waste. Green Growing and Eating - Learn how to grow your own food, no matter how big your outdoor space, and support eco-friendly agriculture by going organic. Resources - Find a list of invaluable resources for green companies, retailers, manufacturers, campaigning and information groups.
Gardeners' World Magazine is the authoritative voice in gardening, the clear market-leader since it launched in 1991. The award-winning editorial includes topical, practical advice in the readers' favourite 'what to do now' section, and regular contributions and features from the top names in BBC gardening. Packed with fresh ideas and clear advice - the innovative approach offers creative, practical and problem-solving solutions to all keen gardeners.
Gardener's World publications Gardening for Shade and 100 Best Plants are also available on Libby.
Every week, Amateur Gardening is the first choice for both beginners and knowledgeable gardeners looking for advice and easy-to-follow practical features on growing flowers, trees, shrubs as well as fruit and vegetables. Be inspired, by our beautifully illustrated features covering plant and flower groups, both home grown and exotic, and take a sneak peek into some of the most beautiful private gardens around the country. Plus, every week we feature expert opinion and tips from some of gardening's most influential exponents including Toby Buckland, Bob Flowerdew, Anne Swithinbank, Peter Seabrook and Jo Whittingham.
WellBeing Organic Garden is written by and for all enthusiastic gardeners with ideas to help you on your way to growing a garden full of organic fruits, vegetables and herbs. Here, you will find stories on how to help encourage biodiversity, use every drop of water and grow edible food up your garden walls while taking care of weeds and insects without resorting to chemicals. You'll also find gardening advice from some of Australia's leading gardeners and backyard environmentalists. Check out the Wellbeing Organic Garden Project Book
Since 1904, Horticulture Magazine has provided avid gardeners and plantspeople with accurate, compelling coverage of gardens and the plants and design techniques that truly make them shine. Our in-depth features take you to outstanding gardens and explain their plants and practices.
Enjoy over 60 beautiful gardens a year with The English Garden. Every issue features country, city, cottage and coastal gardens, with advice on how to recreate them. Be inspired by articles written by the country's top garden designers and discover the best plant varieties for your garden, chosen by expert nurserymen and plantspeople.
Make this the year you succeed in the garden with expert advice and inspiring photographs from Good Housekeeping, Redbook, Country Living, and Woman's Day. Whether you've never picked up a garden spade or you've been digging in the dirt forever, you'll find useful tips and breathtaking picture (full of great ideas). Find out which always-reliable plants the pros got to first, and the very best way to start an organic vegetable garden. Plus, learn how to raise old-fashioned favorites like peonies, dahlias, and climbing roses. There are also fresh ideas for window boxes and container gardens, insider tips from gardeners across the country, and so much more. Get your copy of Gardening the Easy Way today!
Creating an Organic Garden, Homes & Gardens Publication is inspired by HRH The Prince of Wales's Gardens at Highgrove.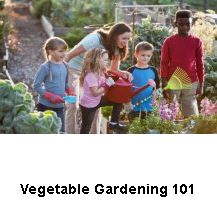 You can even do an eLearning Course on with Universal Class.  It's a short 3 hour course and it's free to library members.   To find out how to start an eLearning Course with the library visit this page.
"Vegetable Gardening" is a 12-part course that is designed for beginners to gardening. If you're interested in learning how to set up, design, and cultivate a vegetable garden, you will find the tips and advice in this course to be a helpful way to get started and to keep your garden growing for years to come.
This course will offer you the basics of how to create a garden in your space, while also helping you prepare the soil, choose the right fertilizers, and prevent weeding troubles. Additionally, you will learn about organic gardening, as well as container gardening when space is limited.
Lesson 1: Introduction

Lesson 2: Why Plant Your Own Vegetables?

Lesson 3: The Best Vegetables to Grow

Lesson 4: Planning Your Garden

Lesson 5: Preparing Your Soil

Lesson 6: Starting Your Plants

Lesson 7: Handling Weeds in the Garden.

Lesson 8: Fertilizing Your Garden

Lesson 9: How to Harvest Your Vegetables

Lesson 10: Keeping Your Soil Ready for the Next Season

Lesson 11: How to Achieve a Big Harvest

Lesson 12: Organic Gardening for Vegetables

Lesson 13: Container Gardening

Lesson 14: Conclusion and Resources
For the Kids
Foster a love and knowledge of gardening in your children with tips from these books and websites.
Irish Seed Savers Gardening Projects for Children
Growing Vegetables is Fun publication on Libby