Are You Hooked? Survey
Our mobile phones are within easy reach nearly all of the time.  But do you know how much time you actually spend on your phone?  Or how many times you pick it up each day?  Follow the instructions below to find out and then click on the link to fill in your results on our survey .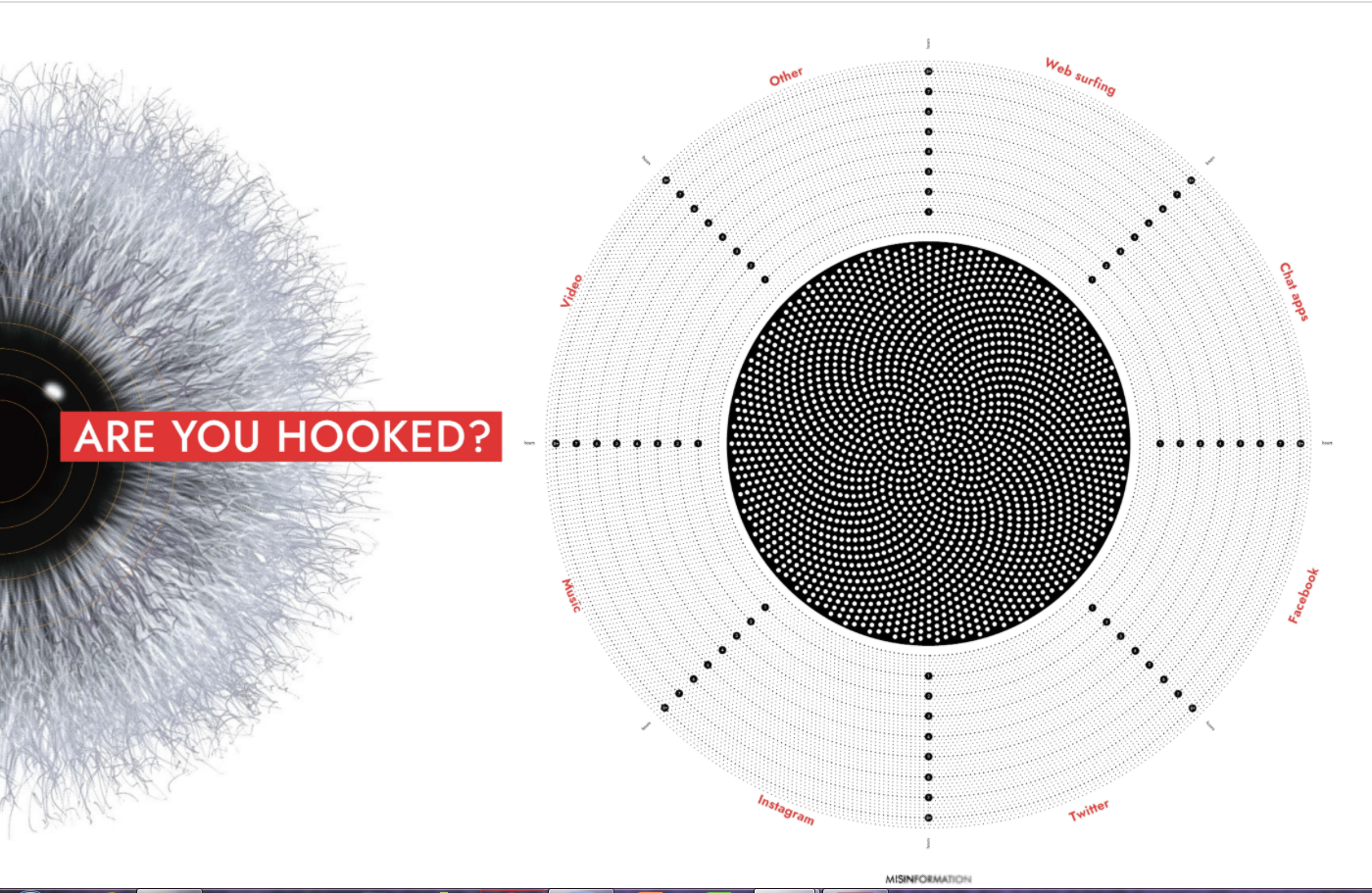 How to Find Your Screen Time
Newer smartphones now include an app that will tell you how much time you have spent using your device and also how much time you have spent using individual apps.  Follow the instructions below to measure your usage.
If you have an Android Phone
Click on Settings and scroll to Digital Wellbeing & Parental Controls. You will see a display of your Total Screen Time today.  (Some phones may have apps called Screen Time or similar.)
Press on the time display and you'll see a bar chart with your  times for the last week.
Press on the date for yesterday (the last full day's screen time) and take a note of it for the survey.
Below the chart you will see the times for your most used apps. Press on the name of the app and then press on Weekly to see your total time spent using this app during the last week.
If you have an iPhone
Go to Settings, then to Screen Time
Go to See All Activity
Select "Week" Viewing
Scroll and a banner will appear at the top with "This Week's" data
Click the left arrow to show "Last Week's" data.
Below the graph under "Most Used" you will see a list of apps and the time used on each
Once you have found your screen time , take note of the time you spend in these categories 
Web Surfing inlcuding Safari, Chrome, Firefox
Chat Apps including WhatsApp, Telegram, Signal, Snapchat
Facebook
Twitter
Instagram
Music including Spotify, Apple Music, 
Video including YouTube, TikTok, Twitch
Other (anything that doesn't fit it to the categories above)