Libraries and Opening Hours
Libraries and Opening Hours
1 -2 Killegland Square Upper, Killegland Street, Ashbourne
GPS: 53.511590, -6.400023 
Phone: 01-8358185   Email: ashbournelib@meathcoco.ie
Opening Hours
Monday                                      2.00pm - 5.00pm
Tuesday & Thursday                    10.00am - 8.30pm
Wednesday, Friday & Saturday     10.00am - 5.00pm
Please note on bank holidays the library is closed on the Saturday and the bank holiday Monday 
---
Main Street, Athboy
Phone: 046-9432539      Email athboylib@meathcoco.ie

Opening Hours 
Monday                          Closed
Tuesday, Thursday          1.30pm - 5pm &  7.00pm - 8.30pm
Wednesday                     1.30pm - 5.00pm
Friday                           10.00am - 1.30pm
Saturday                       10.00am - 1.00pm
Please note on bank holidays the library is closed on the Saturday and the bank holiday Monday
---
Main Street, Duleek
Phone: 041-9880709  Email:  duleeklib@meathcoco.ie
***Please Note - Duleek Library will be CLOSED at 5.00pm on Tuesday, October 29th & Thursday, October 31st.***

Opening Hours
Monday                       9.30am - 1.00pm &  2.00pm - 5.00pm
Tuesday & Thursday    11.00am - 1.00pm, 2.00pm - 5.00pm,  6.00pm - 8.30pm
Wednesday                   9.30am - 1.00pm,  2.00pm - 5.00pm
Friday & Saturday          9.30am - 1.00pm, 2.00pm - 5.00pm

Please note on bank holidays the library is closed on the Saturday and the bank holiday Monday
Duleek events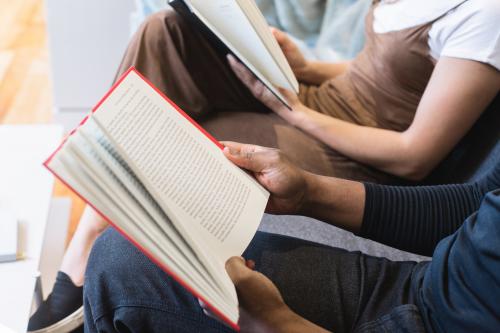 Click for branch dates and times
---
Castle View, Dunboyne
Phone: 01-8251248   Email  dunboynelib@meathcoco.ie
Opening Hours
Monday, Wednesday & Friday     10.00am - 5.00pm
Tuesday & Thursday                  10.00am - 8.30pm
Saturday                                  10.00am -2.00pm
Please note on bank holidays the library is closed on the Saturday and the bank holiday Monday
---
Main Street, Dunshaughlin                                                        
Phone: 01-8250504  Email dunshlib@meathcoco.ie
Opening Hours
Monday                                        Closed
Tuesday & Thursday                      1.30pm - 5.00pm,  6.00pm - 8.30pm
Wednesday, Friday & Saturday     10.00am - 1.00pm,  2.00pm - 5.00pm
Please note on bank holidays the library is closed on the Saturday and the bank holiday Monday
---
Maudlin Street, Kells
Phone: 046-9241592      Email kellslib@meathcoco.ie
Opening Hours
Monday: Closed
Tuesday: 1.30pm - 5.00pm,  6.00pm - 8.30pm
Wednesday: 10.00am -1.00pm,  2.00pm - 5.00pm
Thursday: 1.30pm - 5.00pm,  6.00pm - 8.30pm
Friday: 10.00am -1.00pm,  2.00pm - 5.00pm
Saturday: 10.00am -1.00pm,  2.00pm - 5.00pm
---
Louth Co Co mobile service stopping Tuesdays fortnightly at 1.30p.m to 3.30 p.m just up from Laytown National School.
The Laytown area is served by the Louth Mobile Library service which visits the area fortnightly on Tuesdays between 1.30 and 3.30p.m. For more details on stops and times please visit https://www.louthcoco.ie/en/services/library/mobile-library-routes/
---
Railway Street, Navan
Phone: 046-9021134  Email  navanlib@meathcoco.ie
Opening Hours
Monday, Wednesday, Friday, Saturday     10.00am - 5.00pm
Tuesday, Thursday                                 10.00am - 8.30pm

Please note on bank holidays the library is closed on the Saturday and the bank holiday Monday
---
Main Street, Nobber
Phone 046-9052732  Email nobberlibrary@meathcoco.ie
Opening Hours
Nobber Library will close at 1pm on Saturday 21st September for major refurbishment work.
Due to re-open on Tuesday 19th November.
We sincerely apologise for the inconvenience this may cause but look forward to welcoming you back to a new and improved library.
Please note that all overdue fines have been abolished since 1st January 2019.
Nobber Library members can use ANY public library in the country to return, request or borrow books.
Please note on bank holidays the library is closed on the Saturday and the bank holiday Monday
---
Millbrook Road, Oldcastle
Phone 049-8542084  Email oldcastlelib@meathcoco.ie
Opening Hours
Monday                                         Closed
Tuesday, Thursday                          1.30pm - 5.00pm, 6.00pm - 8.30pm
Wednesday, Friday & Saturday      10.00am - 1.00pm, 2.00pm - 5.00pm
Please note on bank holidays the library is closed on the Saturday and the bank holiday Monday 
---
Ráth Cairn, Baile átha Buí
Phone 046-9430929  Email rathcairnlib@meathcoco.ie

Opening Hours
Dé Luain, Dé Chéadaoin, Dé hAoine           Dúnta
Dé Máirt, Dé Déardaoin                             2.00pm - 4.00pm , 6.30pm - 8.30pm
Dé Sathairn                                            11.00am - 1.00pm

Please note on bank holidays the library is closed on the Saturday and the bank holiday Monday
---
Castle Hill, Slane
Mobile 041-9824955  Email slanelib@meathcoco.ie
Opening Hours
Monday                                       Closed
Tuesday & Thursday                     2.00pm - 5.30pm, 6.30pm - 8.30pm
Wednesday, Friday & Saturday      10.30am - 1.30pm
Please note on bank holidays the library is closed on the Saturday and the bank holiday Monday
---
High Street, Trim
Phone 046 9436063      Email trimlib@meathcoco.ie
Opening Hours
Staffed hours:
Monday -  10am - 5pm
Tuesday - 10am - 8:30pm
Wednesday - 10am - 5pm
Thursday - 10am - 8:30pm
Friday - 10am - 5pm
Saturday - 10am - 5pm
Sunday - No Staff
MY Open Library Hours:
Monday -  8am-10am / 5pm-10pm
Tuesday - 8am-10am / 8.30pm-10pm
Wednesday - 8am-10am / 5pm-10pm  
Thursday - 8am-10am / 8.30pm-10pm
Friday - 8am-10am / 5pm-10pm
Saturday - 8am-10am / 5pm-10pm
Sunday - 8am - 10pm
---