Maya Angelou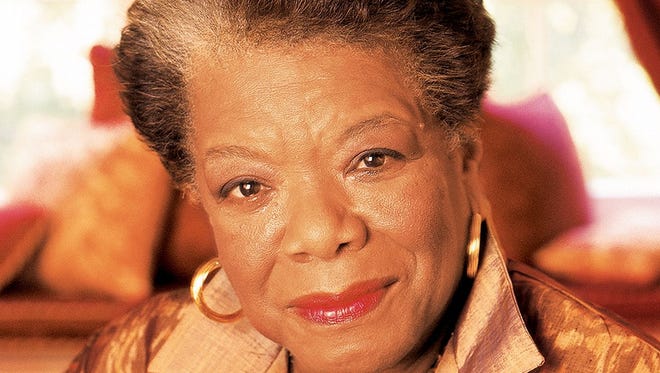 Maya Angelou was born as Marguerite Johnson on April 4th, 1928, in St. Louis, Missouri and raised in St. Louis and Stamps, Arkansas. Maya Angelou became one of the most renowned and influential voices of our time. With over 50 honorary doctorate degrees Dr. Maya Angelou became a celebrated poet, memoirist, educator, dramatist, producer, actress, historian, filmmaker, and civil rights activist.
Read and Listen to Maya Angelou's Writings on BorrowBox
A BBC Radio 4 dramatisation, Read by Full Cast, Cecilia Noble, Pippa Bennett-Warner and Adjoa Andoh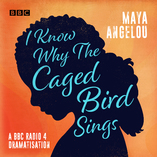 Abandoned by their parents, Maya and her older brother Bailey are sent to live with their grandmother and uncle in the small Southern town of Stamps in Arkansas. Struggling with rejection, they endure the prejudice of their white neighbours and suffer several racist incidents.
One day, their father unexpectedly returns and takes the children to live with their mother in St Louis, Missouri. Aged only eight, Maya is abused by her mother's boyfriend, an experience that haunts her for a lifetime. Filled with guilt and shame, she refuses to speak to anyone except Bailey – until she meets Mrs Bertha Flowers, who encourages her love of books, helping her to find her voice and regain her own strong spirit.
Maya Angelou's debut memoir is a modern American classic, beloved worldwide, which recounts a youth filled with curiosity, wonder, disappointment, frustration, tragedy, and hard-won independence. This radio dramatisation, starring Adjoa Andoh, Indie Gjesdal and Pippa Bennett-Warner, plays out her extraordinary story with dramatic verve and poetic brilliance.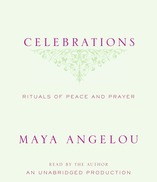 Her measured verses have stirred our souls, energized our minds, and healed our hearts. Whether offering hope in the darkest of nights or expressing sincere joy at the extraordinariness of the everyday, Maya Angelou has served as our common voice.
Celebrations is a collection of timely and timeless poems that are an integral part of the global fabric. Several works have become nearly as iconic as Angelou herself: the inspiring "On the Pulse of Morning," read at President William Jefferson Clinton's 1993 inauguration; the heartening "Amazing Peace," presented at the 2005 lighting of the National Christmas Tree at the White House; "A Brave and Startling Truth," which marked the fiftieth anniversary of the United Nations; and "Mother," which beautifully honors the first woman in our lives. Angelou writes of celebrations public and private, a bar mitzvah wish to her nephew, a birthday greeting to Oprah Winfrey, and a memorial tribute to the late Luther Vandross and Barry White.
More than a writer, Angelou is a chronicler of history, an advocate for peace, and a champion for the planet, as well as a patriot, a mentor, and a friend. To be shared and cherished, the wisdom and poetry of Maya Angelou proves there is always cause for celebration.
Letter to My Daughter (eAudiobook)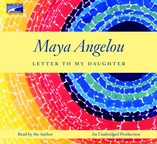 Dedicated to the daughter she never had but sees all around her, Letter to My Daughter reveals Maya Angelou's path to living well and living a life with meaning. Told in her own inimitable style, this book transcends genres and categories: guidebook, memoir, poetry, and pure delight.
Here in short spellbinding essays are glimpses of the tumultuous life that led Angelou to an exalted place in American letters and taught her lessons in compassion and fortitude: how she was brought up by her indomitable grandmother in segregated Arkansas, taken in at thirteen by her more worldly and less religious mother, and grew to be an awkward, six-foot-tall teenager whose first experience of loveless sex paradoxically left her with her greatest gift, a son.
Whether she is recalling such lost friends as Coretta Scott King and Ossie Davis, extolling honesty, decrying vulgarity, explaining why becoming a Christian is a "lifelong endeavor," or simply singing the praises of a meal of red rice–Maya Angelou writes from the heart to millions of women she considers her extended family.
Like the rest of her remarkable work, Letter to My Daughter entertains and teaches; it is a book to cherish, savor, re-read, and share.

"I gave birth to one child, a son, but I have thousands of daughters. You are Black and White, Jewish and Muslim, Asian, Spanish speaking, Native Americans and Aleut. You are fat and thin and pretty and plain, gay and straight, educated and unlettered, and I am speaking to you all. Here is my offering to you."
–from Letter to My Daughter
Chimimanda Ngozie Adichie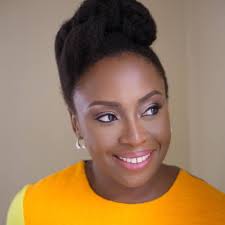 Chimamanda Ngozi Adichie was born in Nigeria in 1977. Her first novel 'Purple Hibiscus' was published in 2003 and was longlisted for the Booker Prize. Her second novel 'Half of a Yellow Sun' won the 2007 Orange Prize for Fiction. Her work has been selected by the Commonwealth Broadcasting Association and the BBC Short Story Awards and has appeared in various literary publications, including Zoetrope and The Iowa Review.
Read her books on BorrowBox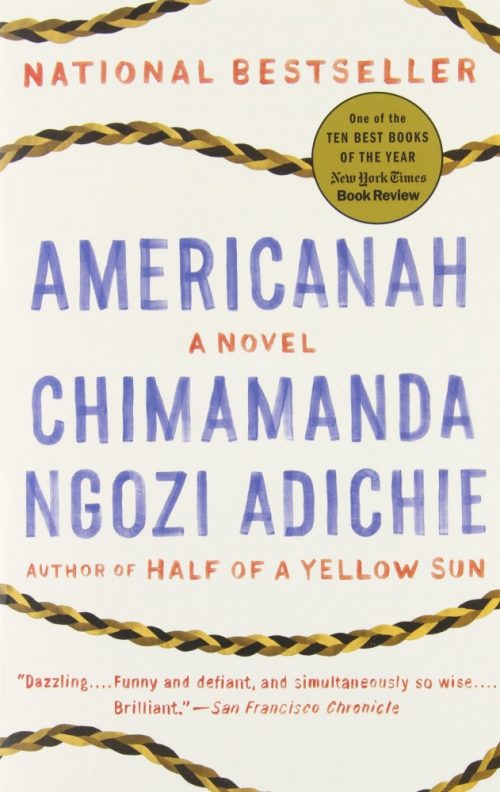 A powerful, tender story of race and identity by Chimamanda Ngozi Adichie, the award-winning author of Half of a Yellow Sun.
Ifemelu and Obinze are young and in love when they depart military-ruled Nigeria for the West. Beautiful, self-assured Ifemelu heads for America, where despite her academic success, she is forced to grapple with what it means to be black for the first time. Quiet, thoughtful Obinze had hoped to join her, but with post-9/11 America closed to him, he instead plunges into a dangerous, undocumented life in London. Fifteen years later, they reunite in a newly democratic Nigeria, and reignite their passion—for each other and for their homeland.
"Adichie's great gift is that she has always brought us into the territory of the previously unexplored. She writes about that which others have kept silent. Americanah is no exception. This is not just a story that unfolds across three different continents, it is also a keenly observed examination of race, identity and belonging in the global landscapes of Africans and Americans. If Joyce had silence, exile and cunning for his defense, Adichie has flair, loss and longing. And Adichie is brave enough to allow the story to unfold with a distinct straightforward simplicity that never loses its edgy intellect."  Colum McCann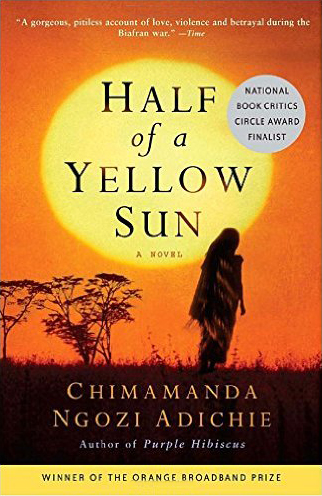 A masterly, haunting novel from a writer heralded by The Washington Post Book World as "the 21st-century daughter of Chinua Achebe," Half of a Yellow Sun recreates a seminal moment in modern African history: Biafra's impassioned struggle to establish an independent republic in Nigeria, and the chilling violence that followed. Published in 2006, Half of A Yellow Sun garnered numerous accolades and was awarded the Orange Prize for Fiction in 2007.
With astonishing empathy and the effortless grace of a natural storyteller, Chimamanda Ngozi Adichie weaves together the lives of three characters swept up in the turbulence of the decade.
Thirteen-year-old Ugwu is employed as a houseboy for a university professor full of revolutionary zeal. Olanna is the professor's beautiful mistress, who has abandoned her life of privilege in Lagos for a dusty university town and the charisma of her new lover. And Richard is a shy young Englishman in thrall to Olanna's twin sister, an enigmatic figure who refuses to belong to anyone. As Nigerian troops advance and they must run for their lives, their ideals are severely tested, as are their loyalties to one another.
Epic, ambitious, and triumphantly realized, Half of a Yellow Sun is a remarkable novel about moral responsibility, about the end of colonialism, about ethnic allegiances, about class and race—and about the ways in which love can complicate them all.
Purple Hibiscus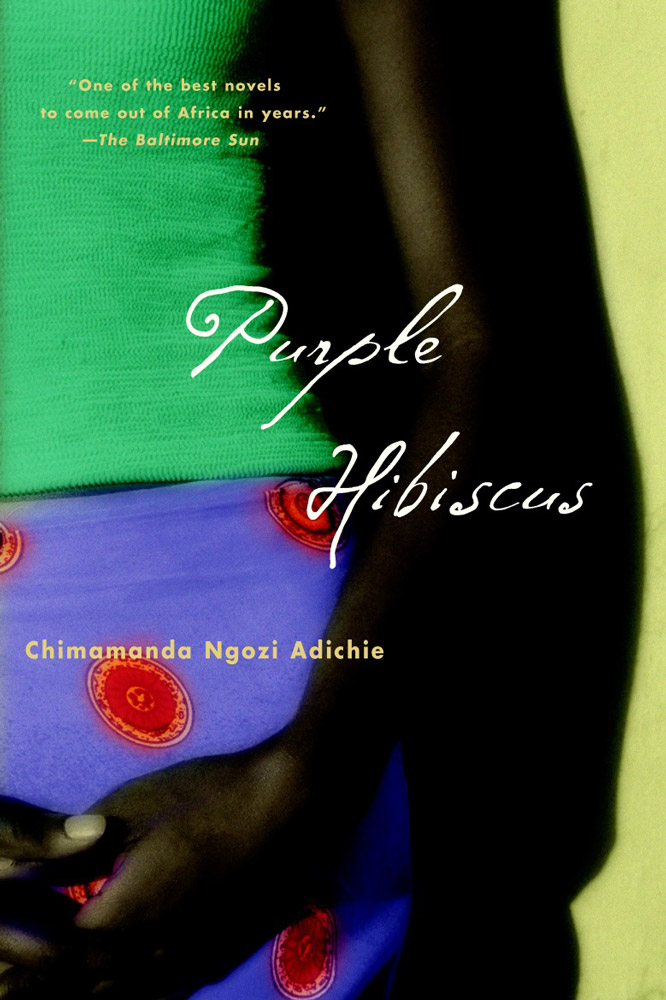 Fifteen-year-old Kambili's world is circumscribed by the high walls and frangipani trees of her family compound. Her wealthy Catholic father, under whose shadow Kambili lives, while generous and politically active in the community, is repressive and fanatically religious at home.
When Nigeria begins to fall apart under a military coup, Kambili's father sends her and her brother away to stay with their aunt, a University professor, whose house is noisy and full of laughter. There, Kambili and her brother discover a life and love beyond the confines of their father's authority.
The visit will lift the silence from their world and, in time, give rise to devotion and defiance that reveal themselves in profound and unexpected ways. This is a book about the promise of freedom; about the blurred lines between childhood and adulthood; between love and hatred; between the old gods and the new.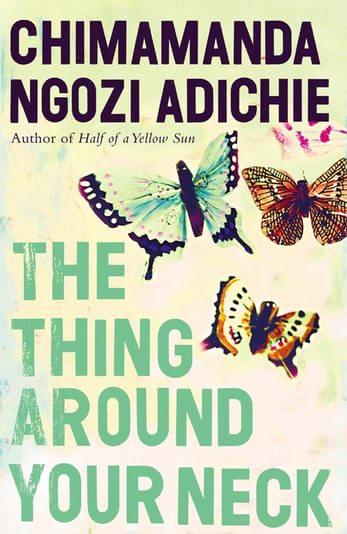 In 'A Private Experience', a medical student hides from a violent riot with a poor Muslim woman whose dignity and faith force her to confront the realities and fears she's been pushing away. In 'Tomorrow Is Too Far', a woman unlocks the devastating secret that surrounds her brother's death. The young mother at the centre of 'Imitation' finds her comfortable life threatened when she learns that her husband back in Lagos has moved his mistress into their home. And the title story depicts the choking loneliness of a Nigerian girl who moves to an America that turns out to be nothing like the country she expected; though falling in love brings her desires nearly within reach, a death in her homeland forces her to re-examine them. Searing and profound, suffused with beauty, sorrow and longing, this collection is a resounding confirmation of Chimamanda Ngozi Adichie's prodigious storytelling powers.
All Chimamanda Ngozi Adichie's titles on BorrowBox
Helen Oyeyemi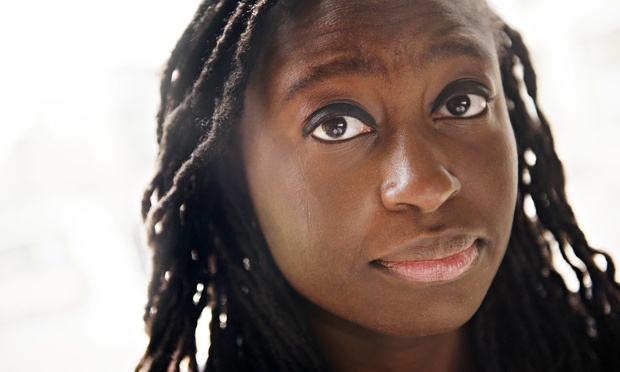 Helen Oyeyemi is the author of several novels including White is for Witching (winner of the Somerset Maugham Award) and Mr Fox, and the short-story collection What is Not Yours is Not Yours.
Helen Oyeyemi wrote her first novel, The Icarus Girl, while still at school studying for her A levels at Cardinal Vaughan Memorial School. While studying social and political sciences at Corpus Christi College, Cambridge, two of her plays, Juniper's Whitening and Victimese, were performed by fellow students to critical acclaim and subsequently published by Methuen. In 2013, Helen was included in Granta's Best of Young British Novelists. Her latest book, is the story collection What Is Not Yours Is Not Yours.
Explore her writing on BorrowBox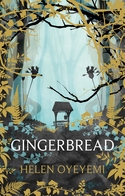 This is a bewitching and inventive novel about motherhood, family legacy and . . . gingerbread.
Idiosyncratically brilliant, the author spins a tale about three generations of women and the gingerbread that is their curse and their legacy . . . This fantastic and fantastical romp is a wonderful addition to her formidable canon.  —  Publishers Weekly
Open this book, I entreat you, and get lost in a new country . . . Oyeyemi's whirling sparkler of a story is loving, strange and entirely exhilarating  —  Marina Endicott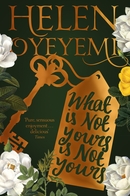 The stories collected in What Is Not Yours Is Not Yours are linked by more than the exquisitely winding prose of their creator: Helen Oyeyemi's ensemble cast of characters slip from the pages of their own stories only to surface in another.

The reader is invited into a world of lost libraries and locked gardens, of marshlands where the drowned dead live and a city where all the clocks have stopped; students hone their skills at puppet school, the Homely Wench Society commits a guerrilla book-swap, and lovers exchange books and roses on St Jordi's Day.

It is a collection of towering imagination, marked by baroque beauty and a deep sensuousness.
"Oyeyemi's imagination is impressive and vast . . . Her ability to conceive her stories on such a grand scale is what makes her work so magnetic, sucking the reader into any number of netherworlds. Perhaps it's this ability to consume and be consumed that keeps Oyeyemi constantly, and prolifically, at work."  —  Guardian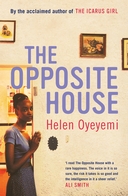 Maja was five years old when her black Cuban family emigrated from the Caribbean to London, leaving her with one complete memory: a woman singing - in a voice both eerie and enthralling - at their farewell party. Now, almost twenty years later, Maja herself is a singer, pregnant and haunted by what she calls 'her Cuba'.
'Beautiful ... this is about the difficulties of knowing who you are, especially if you are born of several incompatible cultures. It has the ring of truth'  —  The Times
'Rich and witty ... it confirms Helen Oyeyemi as a true original'  —  Ali Smith
Ben Okri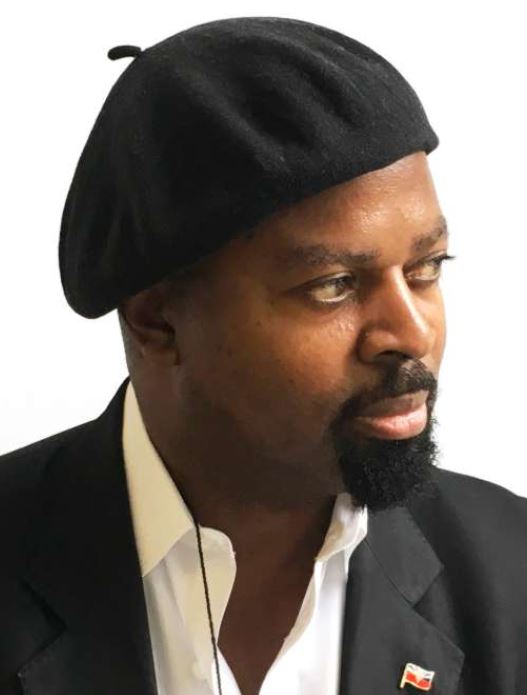 Ben Okri is a poet, novelist, essayist, short story writer, anthologist, aphorist, and playwright. He has also written film scripts. His works have won numerous national and international prizes, including the Booker Prize for Fiction.
He has also received many honorary doctorates for his contribution to Literature. Recently, his Grenfell poem, on Channel Four YouTube, has received more than 6 million visits on Facebook.
Browse Ben Okri's writing on BorrowBox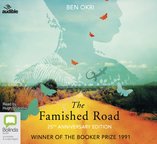 Read by Hugh Quarshie
He is born into a world of poverty, ignorance and injustice, but Azaro awakens with a smile on his face. Despite belonging to a spirit world made of enchantment, where there is no suffering, Azaro chooses to stay in the land of the Living: to feel it, endure it, know it and love it. This is his story.

Azaro, is an abiku, a spirit child, who in the Yoruba tradition of Nigeria exists between life and death. The life he foresees for himself and the tale he tells is full of sadness and tragedy, but inexplicably he is born smiling. Nearly called back to the land of the dead, he is resurrected. But in their efforts to save their child, Azaro's loving parents are made destitute. In this Man Booker Prize winning story, the tension between the land of the living, with its violence and political struggles, and the temptations of the carefree kingdom of the spirits propels a latter-day Lazarus's tale.
'This is a book to generate apostles. People will be moved and, with stars in their eyes, will pass on the word.'  —  Time Out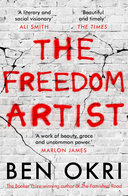 In a world uncomfortably like our own, a young woman called Amalantis is arrested for asking a question. Her question is this: Who is the Prisoner?

When Amalantis disappears, her lover Karnak goes looking for her. He searches desperately at first, then with a growing realization. To find Amalantis, he must first understand the meaning of her question.

Karnak's search leads him into a terrifying world of lies, oppression and fear at the heart of which lies the Prison. Then Karnak discovers that he is not the only one looking for the truth.

The Freedom Artist is an impassioned plea for justice and a penetrating examination of how freedom is threatened in a post-truth society. In Ben Okri's most significant novel since the Booker Prize-winning The Famished Road, he delivers a powerful and haunting call to arms.

'Ben Okri is that rare thing, a literary and social visionary, a writer for whom all three – literature, culture and vision – are profoundly interwoven' ALI SMITH.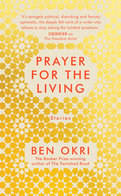 Is what you see all there is? Look again.

Playful, frightening, even shocking – the stories in this collection blur the lines between illusion and reality. This is a writer at the height of his power, making the reader think, making them laugh, and sometimes making them want to look away while holding their gaze.

Stories here are set in London, in Byzantium, in the ghetto, in the Andes, in a printer's shop in Spain. The characters include a murderer, a writer, a detective, a man in a cave, a man in a mirror, two little boys, a prison door, and the author himself.

There are twenty-three stories in all. Each one will make you wonder if what you see in the world is all there is...
Ngugi wa Thiong'o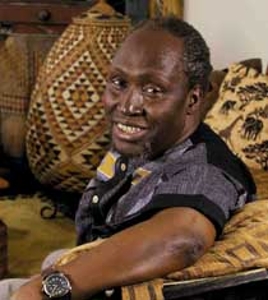 Ngugi wa Thiong'o is a political and literary activist. He grew up in Kenya and is the founder and editor of the Gikuyu-language journal Mũtĩiri. Sharply critical of the inequalities and injustices of Kenyan society, publicly identified with unequivocally championing the cause of ordinary Kenyans, and committed to communicating with them in the languages of their daily lives, Ngũgĩ was arrested and imprisoned without charge at Kamiti Maximum Security Prison at the end of the year, December 31, 1977. An account of those experiences is to be found in his memoir, Detained: A Writer's Prison Diary (1982). It was at Kamiti Maximum Prison that Ngũgĩ made the decision to abandon English as his primary language of creative writing and committed himself to writing in Gikuyu, his mother tongue. In prison, and following that decision, he wrote, on toilet paper, the novel, Caitani Mutharabaini (1981) translated into English as Devil on the Cross (1982). He spent many years in exile following his release in 1978. His writings have been translated into more than thirty languages. His novels Petals of Blood; Weep Not, Child; and A Grain of Wheat are available in Penguin Classics. He lives in Irvine, California. He uses the novel form to explore issues of wealth, power and values in society and how their production and organization in society impinge on the quality of a people's spiritual life. He works as the Distinguished Professor of Comparative Literature and English at the University of California.
Website: http://ngugiwathiongo.com/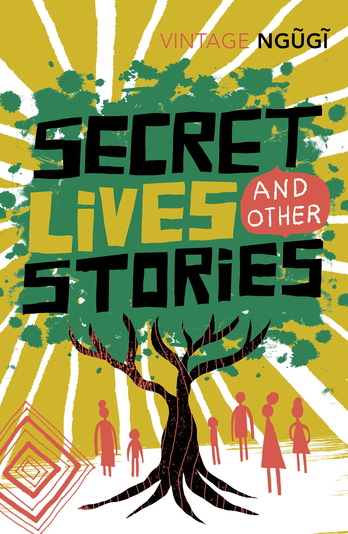 First published in 1975, Secret Lives and Other Stories brings together a range of Ngugi's political short stories. From tales of the meeting between magic and superstition, to stories about the modernising forces of colonialism, and the pervasive threat of nature, this collection celebrates the storytelling might of one of Africa's best-loved writers.
Colson Whitehead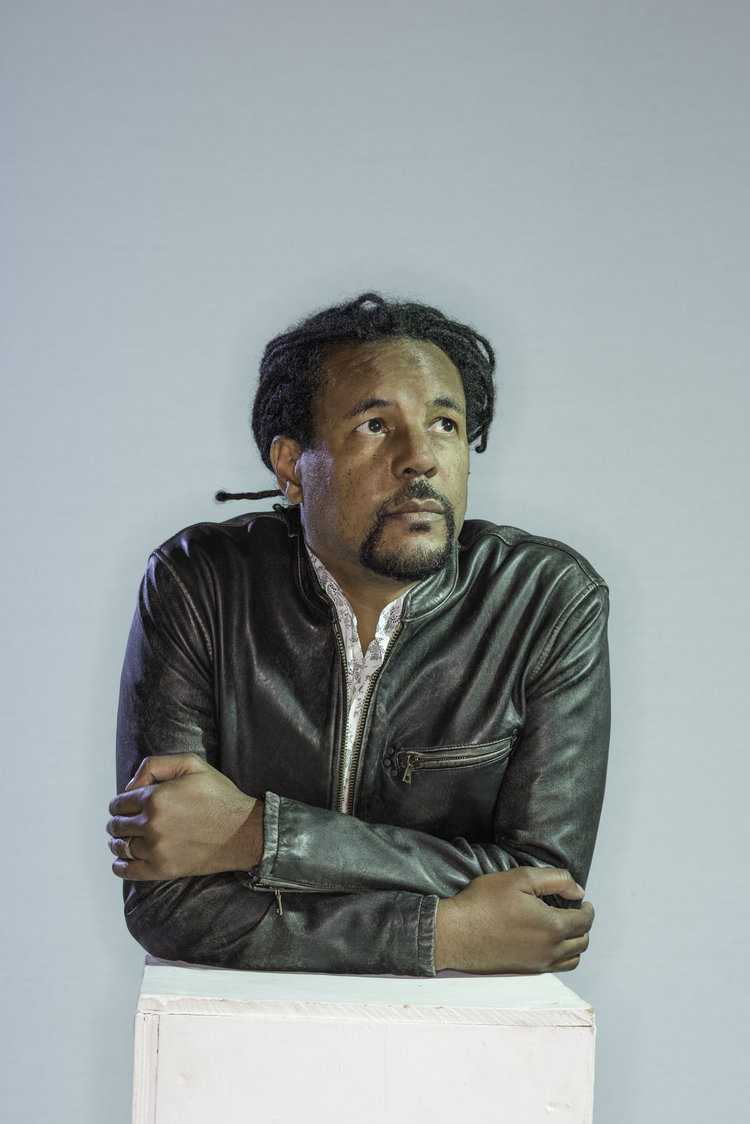 Colson Whitehead was born in 1969, and was raised in Manhattan. After graduating from Harvard College, he started working at the Village Voice, where he wrote reviews of television, books, and music. Colson Whitehead's reviews, essays, and fiction have appeared in a number of publications, such as the New York Times, The New Yorker, New York Magazine, Harper's and Granta.
He has received a MacArthur Fellowship, A Guggenheim Fellowship, a Whiting Writers Award, the Dos Passos Prize, and a fellowship at the Cullman Center for Scholars and Writers. He also won the Pulitzer Prize for Fiction twice.
He has taught at the University of Houston, Columbia University, Brooklyn College, Hunter College, New York University, Princeton University, Wesleyan University, and been a Writer-in-Residence at Vassar College, the University of Richmond, and the University of Wyoming.
He lives in New York City.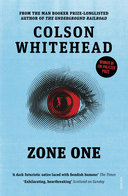 A pandemic has devastated the planet, sorting humanity into two types: the uninfected and the infected, the living and the living dead. The worst of the plague is now past, and Manhattan is slowly being resettled. Armed forces have successfully reclaimed the island south of Canal Street - aka 'Zone One' and teams of civilian volunteers are clearing out the remaining infected 'stragglers'.

Mark Spitz is a member of one of these task-forces and over three surreal days he undertakes the mundane mission of malfunctioning zombie removal, the rigours of Post-Apocalyptic Stress Disorder, and attempting to come to terms with a fallen world.
But then things start to go terribly wrong.
The Nickel Boys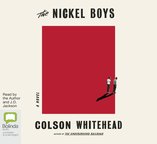 Read by Colson Whitehead and J.D. Jackson
Winner The Pulitzer Prize 2020
As the Civil Rights movement begins to reach the black enclave of Frenchtown in segregated Tallahassee, Elwood Curtis takes the words of Dr Martin Luther King Jr to heart: He is 'as good as anyone.' Abandoned by his parents, but kept on the straight and narrow by his grandmother, Elwood is a high school senior about to start classes at a local college. But for a black boy in the Jim Crow South of the early 1960s, one innocent mistake is enough to destroy the future. Elwood is sentenced to a juvenile reformatory called the Nickel Academy, whose mission statement says it provides 'physical, intellectual and moral training' so that the delinquent boys in their charge can become 'honourable and honest men.'

In reality, the Nickel Academy is a grotesque chamber of horrors where the sadistic staff beats and sexually abuses the students, corrupt officials and locals steal food and supplies and any boy who resists is likely to disappear 'out back.' Stunned to find himself in such a vicious environment, Elwood tries to hold on to Dr King's ringing assertion 'Throw us in jail and we will still love you.' His friend Turner thinks that Elwood is worse than naive, that the world is crooked, and that the only way to survive is to scheme and avoid trouble.

The tension between Elwood's ideals and Turner's skepticism leads to a decision with repercussions that will echo down the decades. Formed in the crucible of the evils Jim Crow wrought, the boys' fates will be determined by what they endured at the Nickel Academy.
Aminatta Forna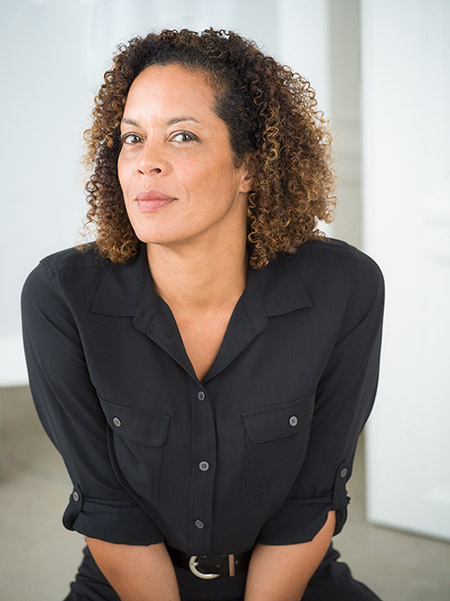 Aminatta Forna was born in Scotland, raised in Sierra Leone and Great Britain and spent periods of her childhood in Iran, Thailand and Zambia. She is the award-winning author of the novels Happiness, The Hired Man, The Memory of Love and Ancestor Stones, and a memoir The Devil that Danced on the Water.
Aminatta's books have been translated into twenty two languages. Her essays have appeared in Freeman's, Granta, The Guardian, LitHub, The Nation, The New York Review of Books, The Observer and Vogue. She has written stories for BBC radio and written and presented television documentaries including "The Lost Libraries of Timbuktu" (BBC Television, 2009) and "Girl Rising" (CNN, 2013).
From https://aminattaforna.com/about-aminatta-forna.html
Explore her books on BorrowBox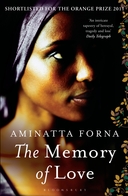 Freetown, Sierra Leone, 1969. On a hot January evening that he will remember for decades, Elias Cole first catches sight of Saffia Kamara, the wife of a charismatic colleague. He is transfixed. Thirty years later, lying in the capital's hospital, he recalls the desire that drove him to acts of betrayal he has tried to justify ever since.
Elsewhere in the hospital, Kai, a gifted young surgeon, is desperately trying to forget the pain of a lost love that torments him as much as the mental scars he still bears from the civil war that has left an entire people with terrible secrets to keep. It falls to a British psychologist, Adrian Lockheart, to help the two survivors, but when he too falls in love, past and present collide with devastating consequences. The Memory of Love is a heartbreaking story of ordinary people in extraordinary circumstances.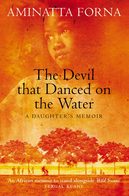 Aminatta Forna's intensely personal history is a passionate and vivid account of an African childhood – of an idyll that became a nightmare. As a child she witnessed the upheavals of post-colonial Africa, the bitterness of exile in Britain and the terrible consequences of her dissident father's stand against tyranny. Mohamed Forna, a man of unimpeachable integrity and great charisma, was a new star in the political firmament Sierra Leone as the country faced its future as a fledgling democracy. Always a political firebrand, he was one of the first black students to come to Britain after the war. In Aberdeen he stole the heart of Aminatta's mother, to the dismay of her Presbyterian parents, and returned with her to Sierra Leone. But the new ways of Western parliamentary democracy were tearing old Africa apart, giving rise only to dictatorships and corruption of hitherto undreamed-of magnitude. It was not long before Aminatta's father languished in jail as a prisoner of conscience, and there was worse to come. Aminatta's search for the truth that shaped both her childhood and the nation's destiny begins among the country's elite and takes her into the heart of rebel territory. Determined to break the silence surrounding her father's fate, she ultimately uncovered a conspiracy that penetrated the highest reaches of government and forced the nation's politicians and judiciary to confront their guilt.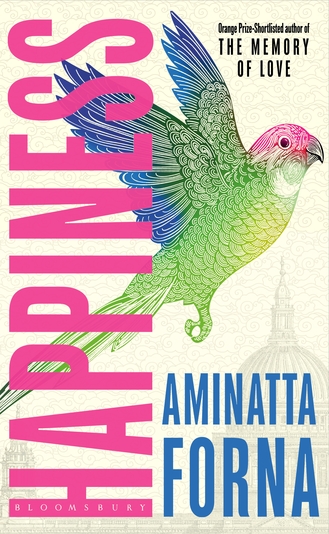 Waterloo Bridge, London. Two strangers collide. Attila, a Ghanaian psychiatrist, and Jean, an American studying the habits of urban foxes. From this chance encounter in the midst of the rush of a great city, numerous moments of connections span out and interweave, bringing disparate lives together.

Attila has arrived in London with two tasks: to deliver a keynote speech on trauma and to check up on the daughter of friends, his 'niece', Ama, who hasn't called home in a while. It soon emerges that she has been swept up in an immigration crackdown – and now her young son Tano is missing.

When, by chance, Attila bumps into Jean again, she joins him in his search for Tano, mobilizing into action the network she has built up, mainly from the many West African immigrants working London's myriad streets, of volunteer fox-spotters: security guards, hotel doormen, traffic wardens. All unite to help and as the search continues, a deepening friendship between Attila and Jean unfolds.

In this delicate yet powerful novel of loves lost and new, of past griefs and of the hidden side of a teeming metropolis, Aminatta Forna asks us to consider the values of the society we live in, our co-existence with one another and all living creatures – and the true nature of happiness.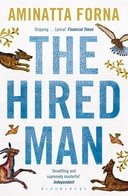 Gost is surrounded by mountains and fields of wild flowers. The summer sun burns. The Croatian winter brings freezing winds. Beyond the boundaries of the town an old house which has lain empty for years is showing signs of life. One of the windows, glass darkened with dirt, today stands open, and the lively chatter of English voices carries across the fallow fields. Laura and her teenage children have arrived.
A short distance away lies the hut of Duro Kolak who lives alone with his two hunting dogs. As he helps Laura with repairs to the old house, they uncover a mosaic beneath the ruined plaster and, in the rising heat of summer, painstakingly restore it. But Gost is not all it seems; conflicts long past still suppurate beneath the scars
Bernardine Evaristo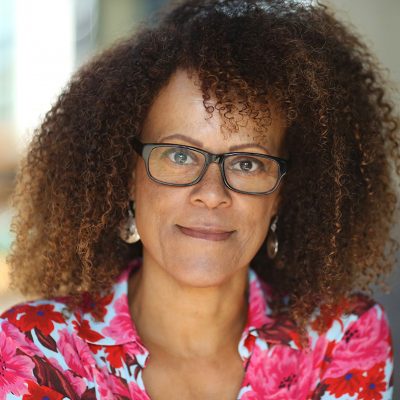 British writer Bernardine Evaristo is the award-winning author of eight books and numerous other published and produced works that span the genres of novels, poetry, verse fiction, short fiction, essays, literary criticism, and radio and theatre drama. Her writing and projects are based around her interest in the African diaspora. She is Professor of Creative Writing at Brunel University London.
Explore her books on BorrowBox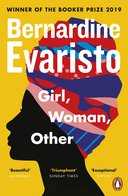 Winner Booker Prize 2019
Welcome to Newcastle, 1905. Ten-year-old Grace is an orphan dreaming of the mysterious African father she will never meet. Cornwall, 1953. Winsome is a young bride, recently arrived from Barbados, realising the man she married might be a fool. London, 1980. Amma is the fierce queen of her squatters' palace, ready to Smash The Patriarchy with a new kind of feminist theatre.

Oxford, 2008. Carole is rejecting her cultural background (Nigeria by way of Peckham) to blend in at her posh university. Northumberland, 2017. Morgan, who used to be Megan, is visiting Hattie who's in her nineties, who used to be young and strong, who fights to remain independent, and who still misses Slim every day. Welcome to Britain and twelve very different people - mostly women, mostly black - who call it home. Teeming with life and crackling with energy, Girl, Woman, Other follows them across the miles and down the years.

With vivid originality, irrepressible wit and sly wisdom, Bernardine Evaristo presents a gloriously new kind of history for this old country: ever-dynamic, ever-expanding and utterly irresistible.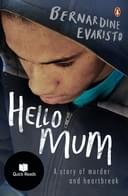 It's a hot summer afternoon. Tension is in the air. A gang of youths on bikes gathers outside a chip shop. A teenage boy is stabbed and left bleeding on the street. The boy's mother wonders how this could have happened to her son.
An epistolary novella told in the voice of a 14 year old boy writing to his mother who lives on a London estate and gets into trouble with a gang. In this fiction the issue of gang culture is neither demonised nor glamourised. Instead, his story deepens our understanding of the context of his life and the decisions he makes that shapes it.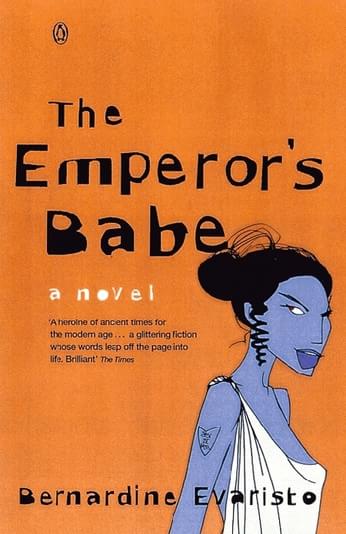 In the place (and time) to be . . .
Through the bustling, hustling city, its slum tenements and sumptuous villas, we follow Zuleika, feisty and precocious daughter of Sudanese immigrants made good. Married to a fat, rich absent Roman, she is stranded in luxurious neglect, until, one day, Septimus Severus, the Emperor himself, comes to town, bringing with him not just love - but danger . . .
Funky and funny, sexy and moving, this novel in verse is a triumph of imaginative writing - and of sheer lyrical and emotional vitality.
'A heroine of ancient times for the modern age . . . a glittering fiction whose words leap off the page into life. Brilliant'The Times
'Funny, engaging and daring'Independent on Sunday
'Exhilarating . . . wildly entertaining then deeply affecting'Ali Smith
'Adventurous, compelling and utterly original. You won't read another book like it this year'The Times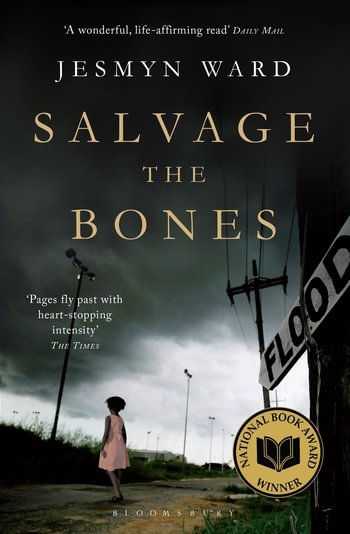 A hurricane is building over the Gulf of Mexico, threatening the coastal town of Bois Sauvage, Mississippi, and Esch's father is growing concerned. He's a hard drinker, largely absent, and it isn't often he worries about the family. Esch and her three brothers are stocking up on food, but there isn't much to save. Lately, Esch can't keep down what food she gets; at fifteen, she has just realized that she's pregnant. Her brother Skeetah is sneaking scraps for his prized pit bull's new litter, dying one by one. Meanwhile, brothers Randall and Junior try to stake their claim in a family long on child's play and short on parenting.
As the twelve days that make up the novel's framework yield to a dramatic conclusion, this unforgettable family - motherless children sacrificing for one another as they can, protecting and nurturing where love is scarce - pulls itself up to face another day.
Masterful... Salvage the Bones has the aura of a classic about it  —  Washington Post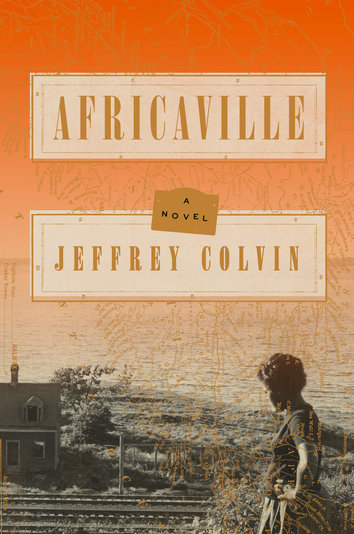 Structured as a triptych, Africaville chronicles the lives of three generations of the Sebolt family—Kath Ella, her son Omar/Etienne, and her grandson Warner—whose lives unfold against the tumultuous events of the twentieth century from the Great Depression of the 1930s, through the social protests of the 1960s to the economic upheavals in the 1980s.

A century earlier, Kath Ella's ancestors established a new home in Nova Scotia. Like her ancestors, Kath Ella's life is shaped by hardship—she struggles to conceive and to provide for her family during the long, bitter Canadian winters. She must also contend with the locals' lingering suspicions about the dark-skinned "outsiders" who live in their midst.

Kath Ella's fierce love for her son, Omar, cannot help her overcome the racial prejudices that linger in this remote, tight-knit place. As he grows up, the rebellious Omar refutes the past and decides to break from the family, threatening to upend all that Kath Ella and her people have tried to build. Over the decades, each successive generation drifts further from Africaville, yet they take a piece of this indelible place with them as they make their way to Montreal, Vermont, and beyond, to the deep South of America.
As it explores notions of identity, passing, cross-racial relationships, the importance of place, and the meaning of home, Africaville tells the larger story of the black experience in parts of Canada and the United States. Vibrant and lyrical, filled with colorful details, and told in a powerful, haunting voice, this extraordinary novel—as atmospheric and steeped in history as The Known World, Barracoon, The Underground Railroad, and The Twelve Tribes of Hattie—is a landmark work from a sure-to-be major literary talent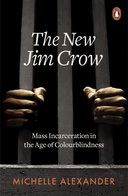 Once in a great while a book comes along that radically changes our understanding of a crucial political issue and helps to fuel a social movement. The New Jim Crow is such a book. Lawyer and activist Michelle Alexander offers a stunning account of the rebirth of a caste-like system in the United States, one that has resulted in millions of African Americans locked behind bars and then relegated to a permanent second-class status, denied the very rights supposedly won in the Civil Rights movement.

Challenging the notion that the election of Barack Obama signalled a new era of colour-blindness in the United States, The New Jim Crow reveals how racial discrimination was not ended but merely redesigned. By targeting black men through the War on Drugs and decimating communities of colour, the American criminal justice system functions as a contemporary system of racial control, relegating millions to a permanent second-class status even as it formally adheres to the principle of colourblindness.
A searing call to action for everyone concerned with social justice, The New Jim Crow is one of the most important books about race in the 21st century.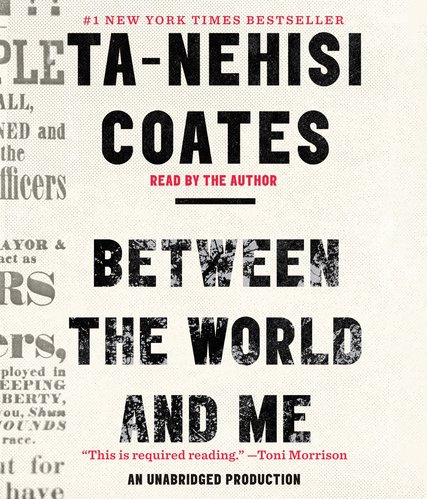 In a profound work that pivots from the biggest questions about American history and ideals to the most intimate concerns of a father for his son, Ta-Nehisi Coates offers a powerful new framework for understanding that nation's history and current crisis. Americans have built an empire on the idea of "race," a falsehood that damages all but falls most heavily on the bodies of black women and men—bodies exploited through slavery and segregation, and, today, threatened, locked up, and murdered out of all proportion. What is it like to inhabit a black body and find a way to live within it? And how can we all honestly reckon with this fraught history and free ourselves from its burden?

Between the World and Me is Ta-Nehisi Coates's attempt to answer these questions in a letter to his adolescent son. Coates shares with his son—and readers—the story of his awakening to the truth about his place in the world through a series of revelatory experiences, from Howard University to Civil War battlefields, from the South Side of Chicago to Paris, from his childhood home to the living rooms of mothers whose children's lives were taken as American plunder. Beautifully woven from personal narrative, reimagined history, and fresh, emotionally charged reportage, Between the World and Me clearly illuminates the past, bracingly confronts our present, and offers a transcendent vision for a way forward.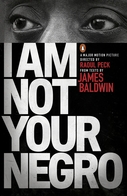 In June 1979, the writer and civil rights activist James Baldwin embarked on a project to tell the story of America through the lives of three of his murdered friends: Medgar Evers, Malcolm X and Martin Luther King, Jr. He died before it could be completed.
In his documentary film, I Am Not Your Negro, Raoul Peck imagines the book Baldwin never wrote, using his original words to create a radical, powerful and poetic work on race in the United States - then, and today.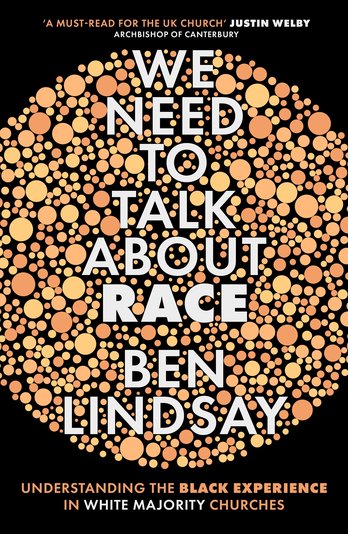 Christianity has been dubbed the white man's religion, yet the Bible speaks of an impartial God and shows us a diverse body of believers. It's time for the Church to start talking about race.
Ben Lindsay offers eye-opening insights into the black religious experience, challenging the status quo in white majority churches. Filled with examples from real-life stories, including his own, and insightful questions, this book offers a comprehensive analysis of race relations in the Church in the UK and shows us how we can work together to create a truly inclusive church community.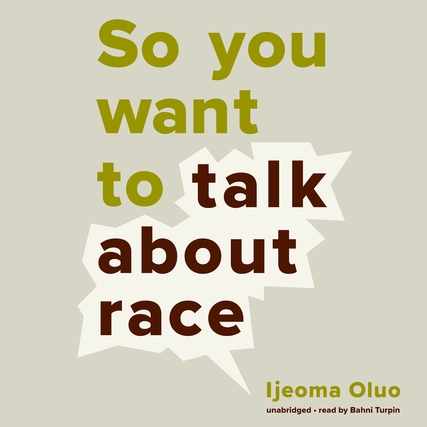 Read by Bahni Turpin
Selected BookRiot Pick 2018 and Winner AudioFile Earphones Award 2018
In So You Want to Talk about Race, editor-at-large of the Establishment Ijeoma Oluo offers a contemporary, accessible take on the racial landscape in America, addressing head-on such issues as privilege, police brutality, intersectionality, micro-aggressions, the Black Lives Matter movement, and the "N" word. Perfectly positioned to bridge the gap between people of color and white Americans struggling with race complexities, Oluo answers the questions readers don't dare ask, and explains the concepts that continue to elude everyday Americans.
Oluo is an exceptional writer with a rare ability to be straightforward, funny, and effective in her coverage of sensitive, hyper-charged issues in America. Her messages are passionate but finely tuned, and crystallize ideas that would otherwise be vague by empowering them with aha-moment clarity. Her writing brings to mind voices like Ta-Nehisi Coates and Roxane Gay, and Jessica Valenti in Full Frontal Feminism, and a young Gloria Naylor, particularly in Naylor's seminal essay "The Meaning of a Word."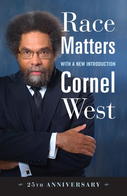 With a New Introduction
First published in 1993 on the one-year anniversary of the L.A. riots, Race Matters was a national best-seller, and it has since become a groundbreaking classic on race in America.

Race Matters contains West's most powerful essays on the issues relevant to black Americans today: despair, black conservatism, black-Jewish relations, myths about black sexuality, the crisis in leadership in the black community, and the legacy of Malcolm X. And the insights that he brings to these complicated problems remain fresh, exciting, creative, and compassionate. Now more than ever, Race Matters is a book for all Americans, as it helps us to build a genuine multiracial democracy in the new millennium.
[A] compelling blend of philosophy, sociology and political commentary. . . . One can only applaud the ferocious moral vision and astute intellect on display in these pages. --Michiko Kakutani, The New York Times "As moving as any of the sermons of the Rev. Martin Luther King, as profound as W.E.B Du Bois's The Souls of Black Folk, as exhilarating in their offering of liberation as James Baldwin's early essays." --David Nicholson, The Washington Post Book World "Exciting . . . illuminating. . . . West's thinking consistently challenges the conventional wisdom [and] confronts the reader with profound and unsettling insights." --Robert S. Boynton, Newsday "Cornel West is one of the most authentic, brilliant, prophetic, and healing voices in America today. We ignore his truth in Race Matters at our personal and national peril." --Marian Wright Edelman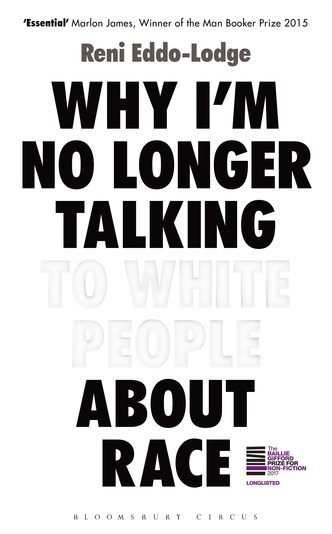 'This is a book that was begging to be written. This is the kind of book that demands a future where we'll no longer need such a book. Essential' Marlon James, Man Booker Prize-Winner 2015

'One of the most important books of 2017' Nikesh Shukla, editor of The Good Immigrant

A powerful and provocative argument on the role that race and racism play in modern Britain, by award-winning journalist Reni Eddo-Lodge

In 2014, award-winning journalist Reni Eddo-Lodge wrote about her frustration with the way that discussions of race and racism in Britain were being led by those who weren't affected by it. She posted a piece on her blog, entitled: 'Why I'm No Longer Talking to White People About Race'.

Her words hit a nerve. The post went viral and comments flooded in from others desperate to speak up about their own experiences. Galvanised by this clear hunger for open discussion, she decided to dig into the source of these feelings. Exploring issues from eradicated black history to the political purpose of white dominance, whitewashed feminism to the inextricable link between class and race, Reni Eddo-Lodge offers a timely and essential new framework for how to see, acknowledge and counter racism. It is a searing, illuminating, absolutely necessary exploration of what it is to be a person of colour in Britain today.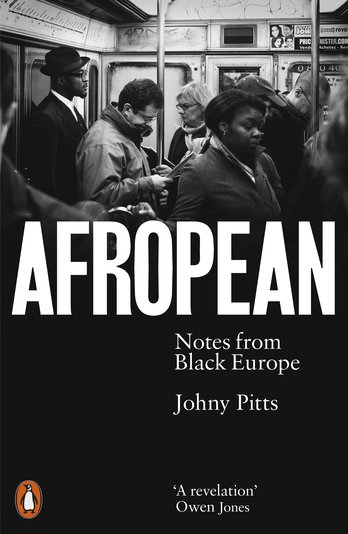 Afropean seizes the blur of contradictions that have obscured Europe's relationship with blackness and paints it into something new, confident and lyrical' Afua Hirsch

'Afropean. Here was a space where blackness was taking part in shaping European identity ... A continent of Algerian flea markets, Surinamese shamanism, German Reggae and Moorish castles. Yes, all this was part of Europe too ... With my brown skin and my British passport - still a ticket into mainland Europe at the time of writing - I set out in search of the Afropeans, on a cold October morning.'

Afropean is an on-the-ground documentary of areas where Europeans of African descent are juggling their multiple allegiances and forging new identities. Here is an alternative map of the continent, taking the reader to places like Cova Da Moura, the Cape Verdean shantytown on the outskirts of Lisbon with its own underground economy, and Rinkeby, the area of Stockholm that is eighty per cent Muslim. Johny Pitts visits the former Patrice Lumumba University in Moscow, where West African students are still making the most of Cold War ties with the USSR, and Clichy Sous Bois in Paris, which gave birth to the 2005 riots, all the while presenting Afropeans as lead actors in their own story.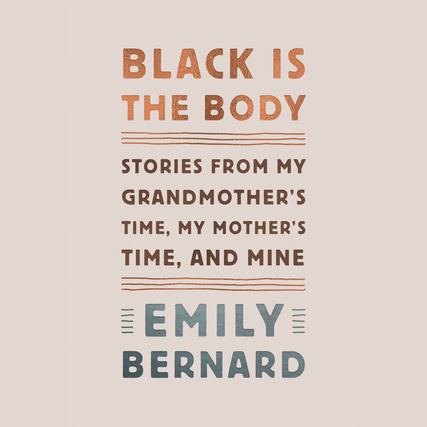 An extraordinary, exquisitely written memoir (of sorts) that looks at race--in a fearless, penetrating, honest, true way--in twelve telltale, connected, deeply personal essays that explore, up-close, the complexities and paradoxes, the haunting memories and ambushing realities of growing up black in the South with a family name inherited from a white man, of getting a PhD from Yale, of marrying a white man from the North, of adopting two babies from Ethiopia, of teaching at a white college and living in America's New England today. From the acclaimed editor of Remember Me to Harlem: The Letters of Langston Hughes and Carl Van Vechten ("Superb," Arnold Rampersad; "A major contribution," Henry Louis Gates; "Magnificent," Washington Post).

"I am black--and brown, too," writes Emily Bernard. "Brown is the body I was born into. Black is the body of the stories I tell."

And the storytelling, and the mystery of Bernard's storytelling, of getting to the truth, begins with a stabbing in the gut in a coffee shop in a New England college town. Bernard writes how, when she was a graduate student at Yale, she walked into Koffee? on Audubon Street in New Haven, and, along with six other people, was randomly attacked by a stranger with a knife ("I remember making the decision not to let the oddness of this stranger bother me"). "I was not stabbed because I was black," she writes (the attacker was white), "but I have always viewed the violence I survived as a metaphor for the violent encounter that has generally characterized American race relations. There was no connection between us, yet we were suddenly and irreparably bound by a knife, an attachment that cost us both: him, his freedom; me, my wholeness."

Bernard explores how that bizarre act of violence set her free and unleashed the storyteller in her ("The equation of writing and regeneration is fundamental to black American experience").

She writes in Black Is the Body how each of the essays goes beyond a narrative of black innocence and white guilt, how each is anchored in a mystery, and how each sets out to discover a new way of telling the truth as the author has lived it. "Blackness is an art, not a science. It is a paradox: intangible and visceral; a situation and a story. It is the thread that connects these essays, but its significance as an experience emerges randomly, unpredictably . . . Race is the story of my life, and therefore black is the body of this book."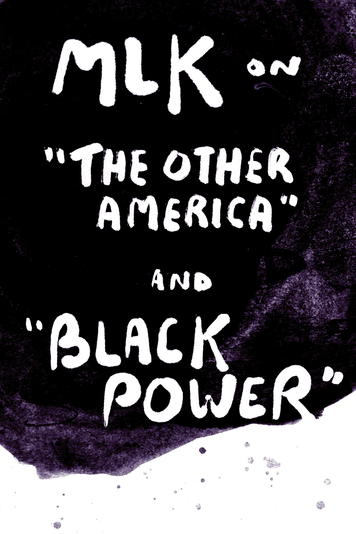 THE KING LEGACY SERIES

In partnership with the estate of Dr. Martin Luther King, Jr., Beacon Press is proud to share the great privilege and responsibility of furthering Dr. King's powerful message of peace, nonviolence, and social justice with a historic publishing program—the King Legacy.

The series encompasses Dr. King's most important writings, including sermons, orations, lectures, prayers, and all of his previously published books that were out of print. Beacon Press has worked with leading scholars and civil rights activists, delving into archives and transcribing audio, to create entirely new books. Published accessibly and in multiple formats, each volume includes new material from acclaimed scholars, activists, and religious leaders underscoring Dr. King's continued relevance for the twenty-first century and bringing his message to a new generation of reader.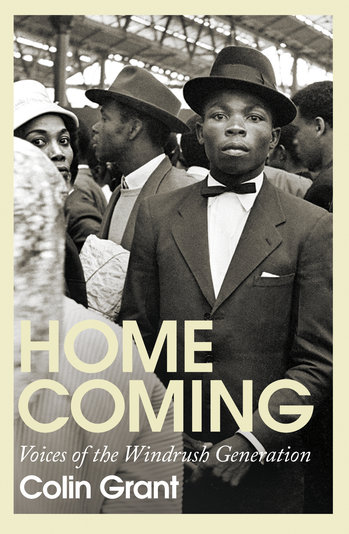 Homecoming draws on over a hundred first-hand interviews, archival recordings and memoirs by the women and men who came to Britain from the West Indies between the late 1940s and the early 1960s. In their own words, we witness the transition from the optimism of the first post-war arrivals to the race riots of the late 1950s. We hear from nurses in Manchester; bus drivers in Bristol; seamstresses in Birmingham; teachers in Croydon; dockers in Cardiff; inter-racial lovers in High Wycombe, and Carnival Queens in Leeds. These are stories of hope and regret, of triumphs and challenges, brimming with humour, anger and wisdom. Together, they reveal a rich tapestry of Caribbean British lives.
A BBC Radio 4 Book of the Week
A Daily Telegraph Book of the Year

'Hopeful and angry, joyful and tear-jerking' Grazia
'An extraordinary and compelling book' Daily Telegraph
'Prickles with beautiful, comic and brutal details' Observer
'Oral history at its finest' Daily Mail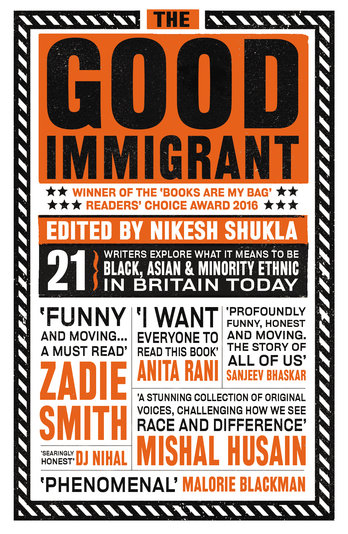 How does it feel to be constantly regarded as a potential threat, strip-searched at every airport?

Or be told that, as an actress, the part you're most fitted to play is 'wife of a terrorist'? How does it feel to have words from your native language misused, misappropriated and used aggressively towards you? How does it feel to hear a child of colour say in a classroom that stories can only be about white people? How does it feel to go 'home' to India when your home is really London? What is it like to feel you always have to be an ambassador for your race? How does it feel to always tick 'Other'?

Bringing together 21 exciting black, Asian and minority ethnic voices emerging in Britain today, The Good Immigrant explores why immigrants come to the UK, why they stay and what it means to be 'other' in a country that doesn't seem to want you, doesn't truly accept you – however many generations you've been here – but still needs you for its diversity monitoring forms.

Inspired by discussion around why society appears to deem people of colour as bad immigrants – job stealers, benefit scroungers, undeserving refugees – until, by winning Olympic races or baking good cakes, or being conscientious doctors, they cross over and become good immigrants, editor Nikesh Shukla has compiled a collection of essays that are poignant, challenging, angry, humorous, heartbreaking, polemic, weary and – most importantly – real.
"The Good Immigrant is a lively and vital intervention into the British cultural conversation around race. Instead of statistics and dogma we find real human experience and impassioned argument – and it's funny and moving, too. A must read!"  —  Zadie Smith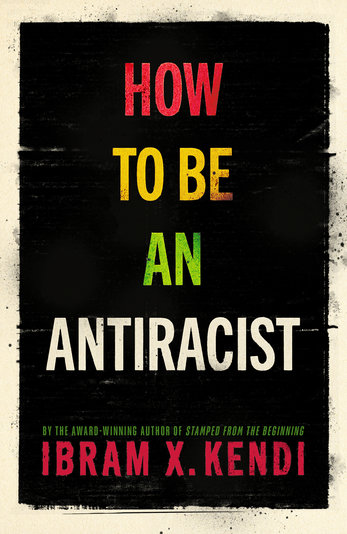 Could hardly be more relevant ... it feels like a light switch being flicked on' OWEN JONES
Not being racist is not enough. We have to be antiracist.
In this rousing and deeply empathetic book, Ibram X. Kendi, founding director of the Antiracism Research and Policy Center, shows that when it comes to racism, neutrality is not an option: until we become part of the solution, we can only be part of the problem.
Using his extraordinary gifts as a teacher and story-teller, Kendi helps us recognise that everyone is, at times, complicit in racism whether they realise it or not, and by describing with moving humility his own journey from racism to antiracism, he shows us how instead to be a force for good. Along the way, Kendi punctures all the myths and taboos that so often cloud our understanding, from arguments about what race is and whether racial differences exist to the complications that arise when race intersects with ethnicity, class, gender and sexuality.
For Teens and Children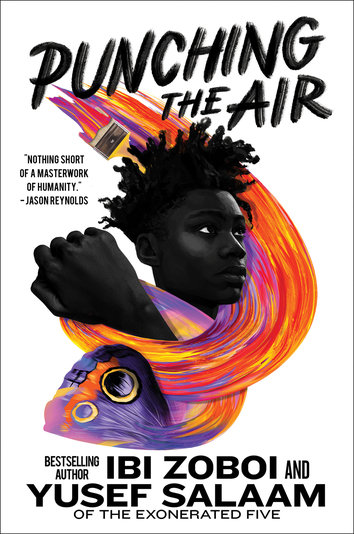 From award-winning, bestselling author Ibi Zoboi and prison reform activist Yusef Salaam of the Exonerated Five comes a powerful YA novel in verse about a boy who is wrongfully incarcerated. Perfect for fans of the Noughts & Crosses series and The Hate U Give.

One fateful night, an altercation in a gentrifying neighbourhood escalates into tragedy. 'Boys just being boys' turns out to be true only when those boys are white.  Suddenly, at just sixteen years old, Amal Shahid's bright future is upended: he is convicted of a crime he didn't commit and sent to prison. Despair and rage almost sink him until he turns to the refuge of his words, his art. This never should have been his story. But can he change it?  With spellbinding lyricism, award-winning author Ibi Zoboi and prison reform activist Yusef Salaam tell a moving and deeply profound story about how one boy is able to maintain his humanity and fight for the truth, in a system designed to strip him of both.
Black Enough : Stories of Being Young & Black in America by Ibi Zoboi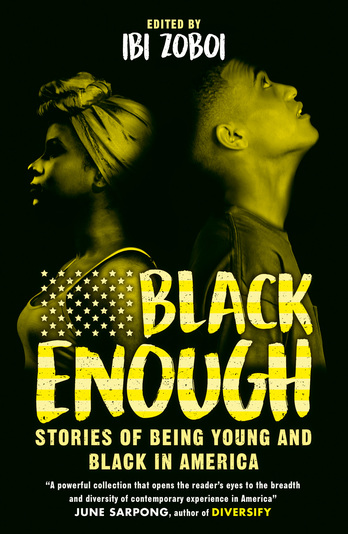 Edited by National Book Award finalist Ibi Zoboi, Black Enough is an essential collection of captivating stories about what it's like to be young and black in America.Black is male. Black is female. Black is straight. Black is gay. Black is urban. Black is rural. Black is rich. And poor. Black is mixed-race. Black is immigrants. Black is more.There are countless ways to be BLACK ENOUGH.
Featuring some of the most acclaimed bestselling American black authors writing for teens today, Black Enough is an essential collection of captivating stories about what it's like to be young and black in America. Stories from: Renee Watson, Varian Johnson, Leah Henderson, Lamar Giles, Kekla Magoon, Jason Reynolds, Brandy Colbert, Tochi Onyebuchi, Liara Tamani, Jay Coles, Rita Williams-Garcia, Tracey Baptiste, Dhonielle Clayton, Justina Ireland, Coe Booth, Nic Stone and Ibi Zoboi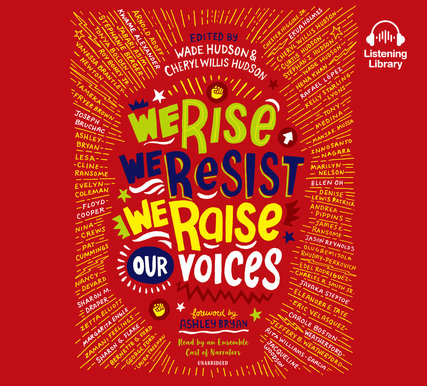 Read by Bahni Turpin, Guy Lockard and Various
What do we tell our children when the world seems bleak, and prejudice and racism run rampant? With 96 lavishly designed pages of original art and prose, fifty diverse creators lend voice to young activists.

Featuring poems, letters, personal essays, art, and other works from such industry leaders as Jacqueline Woodson (Brown Girl Dreaming), Jason Reynolds (All American Boys), Kwame Alexander (The Crossover), Andrea Pippins (I Love My Hair), Sharon Draper (Out of My Mind), Rita Williams-Garcia (One Crazy Summer), Ellen Oh (cofounder of We Need Diverse Books), and artists Ekua Holmes, Rafael Lopez, James Ransome, Javaka Steptoe, and more, this anthology empowers the nation's youth to listen, learn, and build a better tomorrow.
"Addressing complex topics with sensitivity and candor, this a necessary purchase for all libraries serving children."—School Library Journal, starred review
"A love song from children's literature's brightest stars to America's Indigenous children and children of color, encouraging them to be brave and kind."—Kirkus Reviews, starred review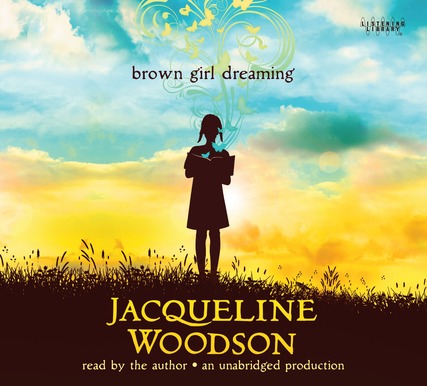 Raised in South Carolina and New York, Woodson always felt halfway home in each place. In vivid poems, she shares what it was like to grow up as an African American in the 1960s and 1970s, living with the remnants of Jim Crow and her growing awareness of the Civil Rights movement. Touching and powerful, each poem is both accessible and emotionally charged, each line a glimpse into a child's soul as she searches for her place in the world. Woodson's eloquent poetry also reflects the joy of finding her voice through writing stories, despite the fact that she struggled with reading as a child. Her love of stories inspired her and stayed with her, creating the first sparks of the gifted writer she was to become.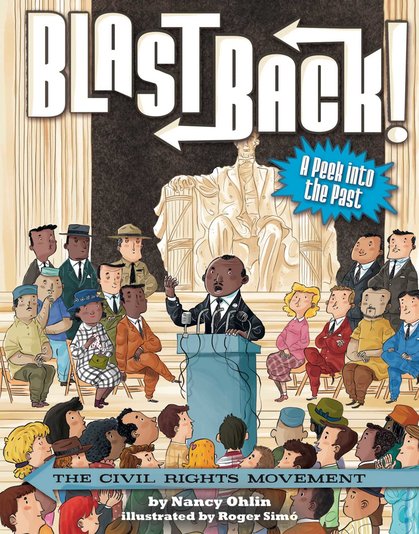 Get ready to blast back to the past and learn all about the Civil Rights Movement!

When people think about the Civil Rights Movement, things like segregation and Dr. Martin Luther King Jr.'s "I Have a Dream" speech may come to mind. But what was the movement all about, and what social changes did it bring? This engaging nonfiction book, complete with black-and-white interior illustrations, will make readers feel like they've traveled back in time. It covers everything from Jim Crow laws and protests to major milestones like Brown v. Board of Education and the Civil Rights Act, and more. Find out interesting, little-known facts such as how Rosa Parks was not the first person of color to refuse to give up her seat on a bus and how most of Dr. Martin Luther King Jr.'s "I Have a Dream" speech was actually improvised. The unique details along with the clever and humorous interior illustrations make this series stand out from the competition.