The Home Energy Saving Kit has been developed to help you understand your energy consumption and identify the most important areas of your home for energy upgrades. It has five practical tools and six exercises which will help you conduct your own home energy audit and find the easiest and most effective areas to reduce your energy.
Did you know by implementing easy energy saving measures, you could reduce your energy bill by up to 20% while improving the comfort of your home and helping contribute to a better environment at the same time. It's a no brainer.
The tools in the kit are easy-to-use (you don't need to be an engineer to understand how they work, don't worry), they provide an interactive and tangible way to introduce the concept of energy usage into your home and a perfect way to get the whole family involved!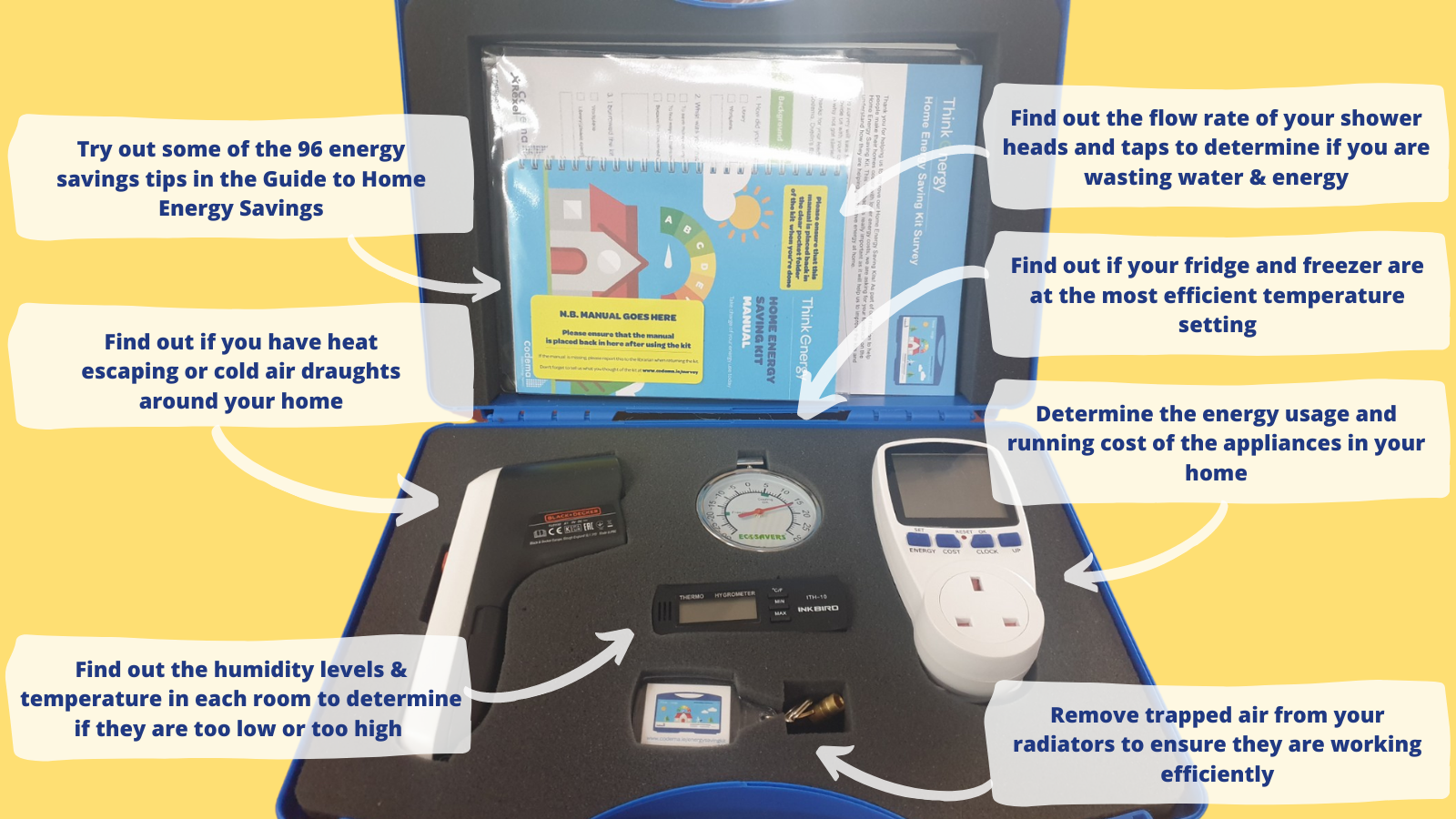 Contents of the Kit:
Instruction manual with lots of energy saving tips.
Thermal Leak Detector - The thermal leak detector can detect energy leaks in your home by showing you the temperature differences with a coloured LED spot. This helps to spot thermal air leaks and identify areas for additional insulation and/or draught proofing.
Plug-in Energy Monitor - The plug-in energy monitor contained in our Home Energy Saving Kit helps you calculate the energy consumption and cost of the appliances in your home.
Temperature & Humidity Meter - The Temperature & Humidity Meter helps to identify both the temperature as well as the humidity levels in the home.
Fridge/Freezer Thermometer - Measure the temperature of your fridge and freezer accurately and adjust accordingly so that you are not wasting energy needlessly.
Radiator Key - Use the radiator key to bleed radiators if a wet central heating system is in place by releasing trapped air and making the radiators run more efficiently.
You can also view instructional videos for each of the parts from the kit on the Codema website.
You can also download a copy of the worksheets here.
If you can't see the video below visit https://youtu.be/6EWfMMRmpko