Online Storytime
Valentines Day Story, Song & Craft Session
Join Mary & Ciara from Ashbourne Library for a special Valentine's story time & song session, followed by a lovely Valentine's Day card craft.
Have You Seen the Dublin Vampire? by Úna Woods
Join author Úna Woods as she reads her own story  tale of The Dublin Vampire
A funny, warm picture book set throughout Dublin, home to Dracula's creator, Bram Stoker.  Published by O'Brien Press
And Úna has kindly given us a Dublin Vampire Colouring Page for you to download and colour at home.
Small Bunny's Blue Blanket 
written and illustrated by Tatyana Feeney. 
Join children's author/ illustrator, Tatyana Feeney, who reads her book, Small Bunny's Blue Blanket. This is the perfect story to listen to with your favourite blanket or teddy. After the story check out the video of Tatyana drawing and showing us how to draw Small Bunny.
Small Bunny's Blue Blanket is published by Oxford University Press and is one in a series of four stories by Tatyana.
---
 

Chapter Readings
Irish Legends
(Read by Emer from Ashbourne Library)
 Part 1 | Part 2 | Part 3 | Part 4 | Part 5
The Supermarket Ghost by Gordon Snell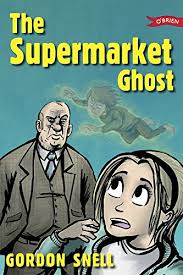 (Read by Eve from Dunboyne Library)
 Part 1 | Part 2 | Part 3 | Part 4 | Part 5
Horrid Henry
Horrid Henry is always getting into trouble or causing mischief. We have five adventures with Horrid Henry from the collection Horrid Henry's Wicked Ways. Find out how he annoys his younger brother, Perfect Peter and what he get's up to o his holidays. Horrid Henry is written by Francesca Simon & Illustrated by Tony Ross. Published by Orion Books. 
(read by Mary from Ashbourne Library) 
 Part 1 | Part 2 | Part 3 | Part 4 | Part 5
Wired Teeth by Oisín McGann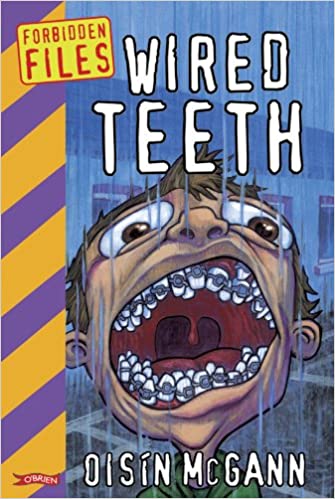 Welcome to Jason's world! This book is about crazy dentists, secret agents and remote controlled braces! Jason McGinty's a bad kid: a bully whose gang rules the schoolyard. But when he gets braces on his teeth, things start to go wrong for him. His mouth looks awful, and worst of all, he begins to hear voices that no one else can hear. Are the voices real? Do they have something to do with the braces? And who is the big, scary boy who looks so like Jason? Something sinister is going on! Wired Teeth is written & illustrated by Oisin McGann and published by O'Brien Press
 Part 1 | Part 2 | Part 3 | Part 4 | Part 5
(Read by Emer from Ashbourne Library)
George Speaks by Dick King-Smith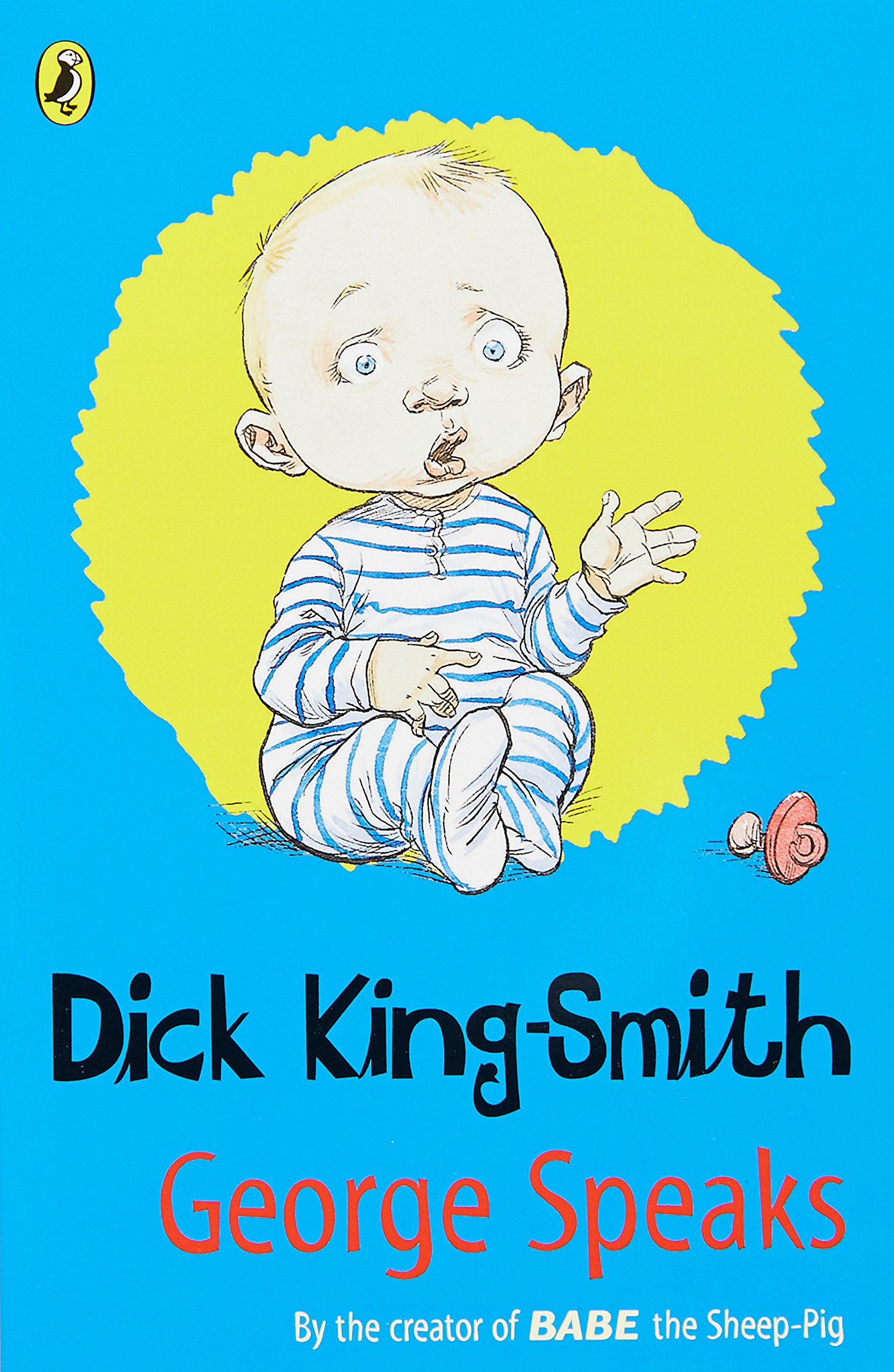 George is no ordinary baby. He looks ordinary, with his round face and squashy node. But his sister Laura soon discovers that he's absolutely extraordinary. Everyone's life is turned upside down from the day George speaks!
 Part 1 | Part 2 | Part 3 | Part 4 | Part 5
(Read by Eve from Dunboyne Library)
My Brother's Famous Bottom by Jeremy Strong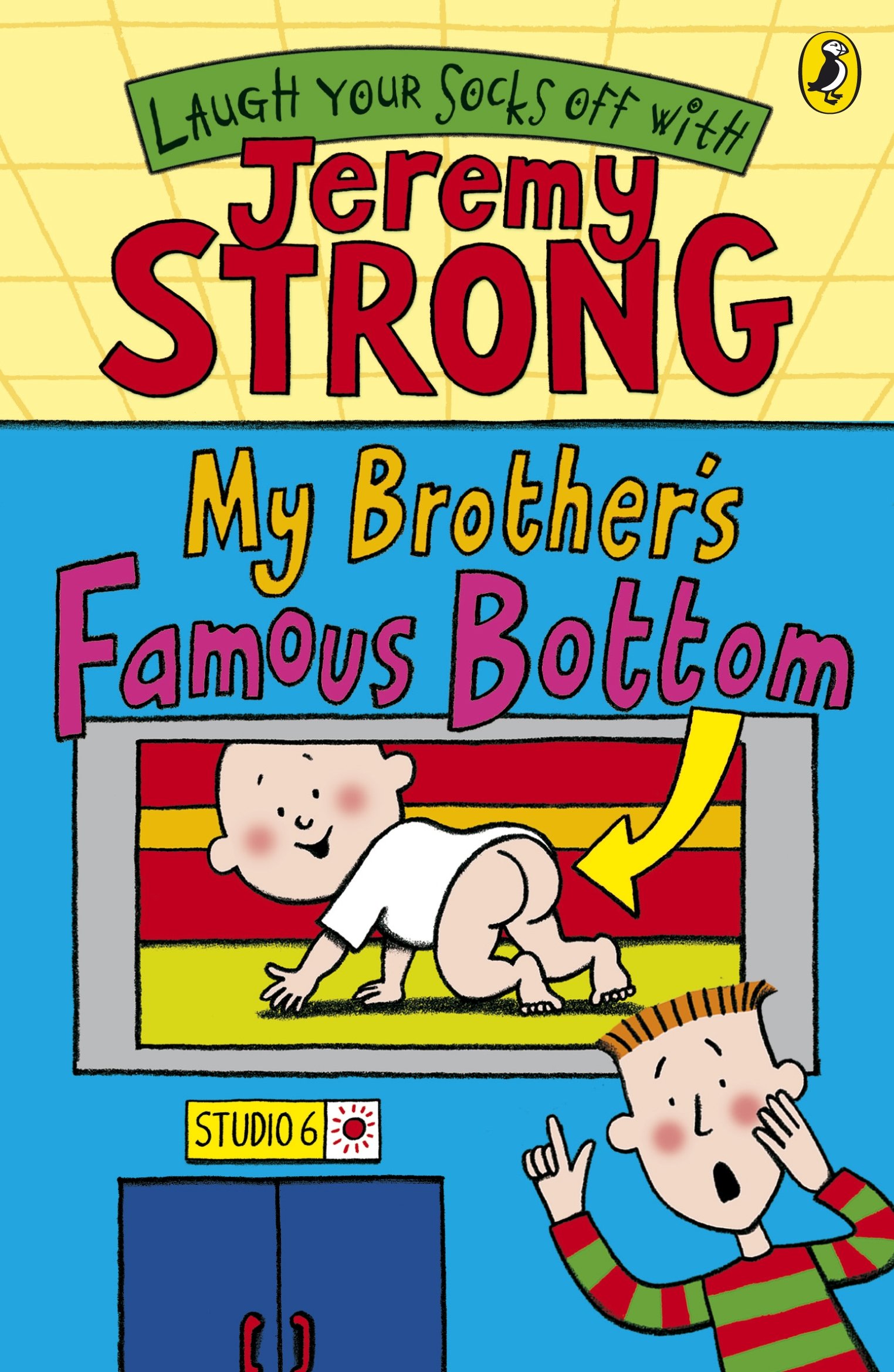 Nicholas's dad has a plan to make some fast cash. Nappies! Some disposable-nappy people are looking for a beautiful botty for their new advert - and all Nicholas's baby brother has to do is pass the audition. What could possibly go wrong?
 Part 1 | Part 2 | Part 3 | Part 4 | Part 5
(Read by Mary from Ashbourne Library)
The Legend of Spud Murphy by Eoin Colfer
Will and Marty are doomed to spend their holidays in the library.  If they put a foot wrong Mrs Murphy, the legendary librarian, will use her dreaded gas-powered spud gun and they don't want that - just ask Ugly Frank how he got his nickname!
 Part 1  |  Part 2 | Part 3 | Part 4 | Part 5
(Read by Carmel from Navan Library)
Stories and Songs with Mary
Join Mary from Ashbourne for some great stories and get your shakers ready for the songs!
This story is Look out Leon by Jez Alborough and it's published by Walker. And follow the links below to the author's website to download and print some colouring pages of the characters from the story.
---
Dear Zoo by Rod Campbell - Storytime with Carmel
This is a great interactive lift the flap story published by MacMilllan Children's Books.  See if you can guess which animals the zoo sent as a pet....
And we've included some colouring sheets and activities to download from Pan MacMillan's website.
Parent and Toddler Story and Songs with Mary
Mary's back in Ashbourne with a great story from The Little Princess Series by Tony Ross and a selection of songs to join in with at home.  
---
Danny's Pesky Pet by Brianóg Brady Dawson - Read by Eve
---
Conor's Cowboy Suit by Gillian Perdue - Storytime with Eve
This story is published by O'Brien Press.
Conor loves to dress up as a cowboy and one day he gets a present of a cowboy suit and decides to wear it to school....
Listen to the story and then you can download some activities provided by the publishers below to go along with the story. Enjoy.
---
Am Scéalaíochta le Nóirín
Tá Nóirín ag léamh scéal faoi Bran darbh ainm "Tá Bran in ann Comhaireamh" le Eric Hill.  Foilsiú ag An Gúm. Bain taitneamh as!
---
Europe Day - Polish Poems with Lucja
Lucja is reading some Polish Poetry for Europe Day which was celebrated on 9th May 2020. The poems are from the book "Polscy poeci dzieciom" Illustrated by:Marcin Poludniak Published by: Zielona Sowa
The three poems read are written by Jan Brzechwa who is well known in Poland for having written a number of lyrical and amusing children's poems.
Entliczek pentliczek : Little worm is tired of eating apples and he goes to town for a steak...
Zaba - The poem Zaba (Frog) is about a frog that thinks it's sick so it goes to a doctor, and he tells the frog that it's too wet and tells it to get dry and keep away from water.
Kwoka - This is an educational poem about Hen who invites friends to teach them manners. But does she know how to behave?
---
Storytime with Shauna - Where are you, Puffling? by Erika McGann and Gerry Daly (O'Brien Press)
Download these colouring pages from the illustrator, Gerry Daly's, website and read a great article for little ones all about Puffins in the National Geographic Kids magazine. With RBdigital you can borrow it for free with your library card.    
---
Lokomotywa - Czytanie z Lucja  :  Storytime in Polish with Lucja from Dunshaughlin Library
Locomotive Colouring Pages
---
"Superworm" by Julia Donaldson 
Published by Scholastic.
Read by Shauna from Trim Library with some great help from her son Danny.
---
Did you know that singing helps young children to develop early literacy skills? Songs and rhymes help children to break up the words into smaller parts or syllables and this is a skill that children will use when learning to read. Research shows that children who sing and recite nursery rhymes are more likely to be ready to read when they go to school. So keep the singing up and if you want to learn some new songs then why not try Super Simple Songs or borrow these audiobooks from BorrowBox to sing along to.
---
Bran agus a Dhaideo le Eric Hill (An Gúm)
Scéalaíocht le Nóirín ó Leabharlann Cill Dhéagláin.
If you like Spot then check out the Fun With Spot website for some games, colouring pages and baking recipes.
---
Mr Wiggle and Mr Waggle Action Story
Join in with the actions for this story and help tell the tale of Mr Wiggle and Mr Waggle. For ages 3- 6.
Action