Newly Published
New publications to watch out for and quick links to reserve them on our library catalogue or find them on BorrowBox.
April 2022
Fiction Books
Sea of Tranquility by Emily St. John Mandel
In this captivating tale of imagination and ambition, a seemingly disparate array of people come into contact with a time traveller who must resist the pull to change the past and the future. The cast includes a British exile on the West coast of Canada in the early 1900s; the author of a bestselling novel about a fictional pandemic who embarks on a galaxy-spanning book tour during the outbreak of an actual pandemic; a resident of a moon colony almost 300 years in the future; and a lonely girl who films an old-growth forest and experiences a disruption in the recording. Blurring the lines between reality and fantasy, Emily St. John Mandel's dazzling story follows these engrossing characters across space and time as their lives ultimately intersect.
Portrait of a Thief by Grace D.Li
History is told by the conquerors. Across the Western world, museums display the spoils of war, of conquest, of colonialism: priceless pieces of art looted from other countries, kept even now. Will Chen plans to steal them back. A senior at Harvard, Will fits comfortably in his carefully curated roles: a perfect student, an art history major and sometimes artist, the eldest son who has always been his parents' American Dream. But when a mysterious Chinese benefactor reaches out with an impossible—and illegal—job offer, Will finds himself something else as well: the leader of a heist to steal back five priceless Chinese sculptures, looted from Beijing centuries ago.
His crew is every heist archetype one can imagine—or at least, the closest he can get. A con artist: Irene Chen, a public policy major at Duke who can talk her way out of anything. A thief: Daniel Liang, a premed student with steady hands just as capable of lockpicking as suturing. A getaway driver: Lily Wu, an engineering major who races cars in her free time. A hacker: Alex Huang, an MIT dropout turned Silicon Valley software engineer. Each member of his crew has their own complicated relationship with China and the identity they've cultivated as Chinese Americans, but when Will asks, none of them can turn him down.
Because if they succeed? They earn fifty million dollars—and a chance to make history. But if they fail, it will mean not just the loss of everything they've dreamed for themselves but yet another thwarted attempt to take back what colonialism has stolen.
Equal parts beautiful, thoughtful, and thrilling, Portrait of a Thief is a cultural heist and an examination of Chinese American identity, as well as a necessary critique of the lingering effects of colonialism.
Gillian recommends: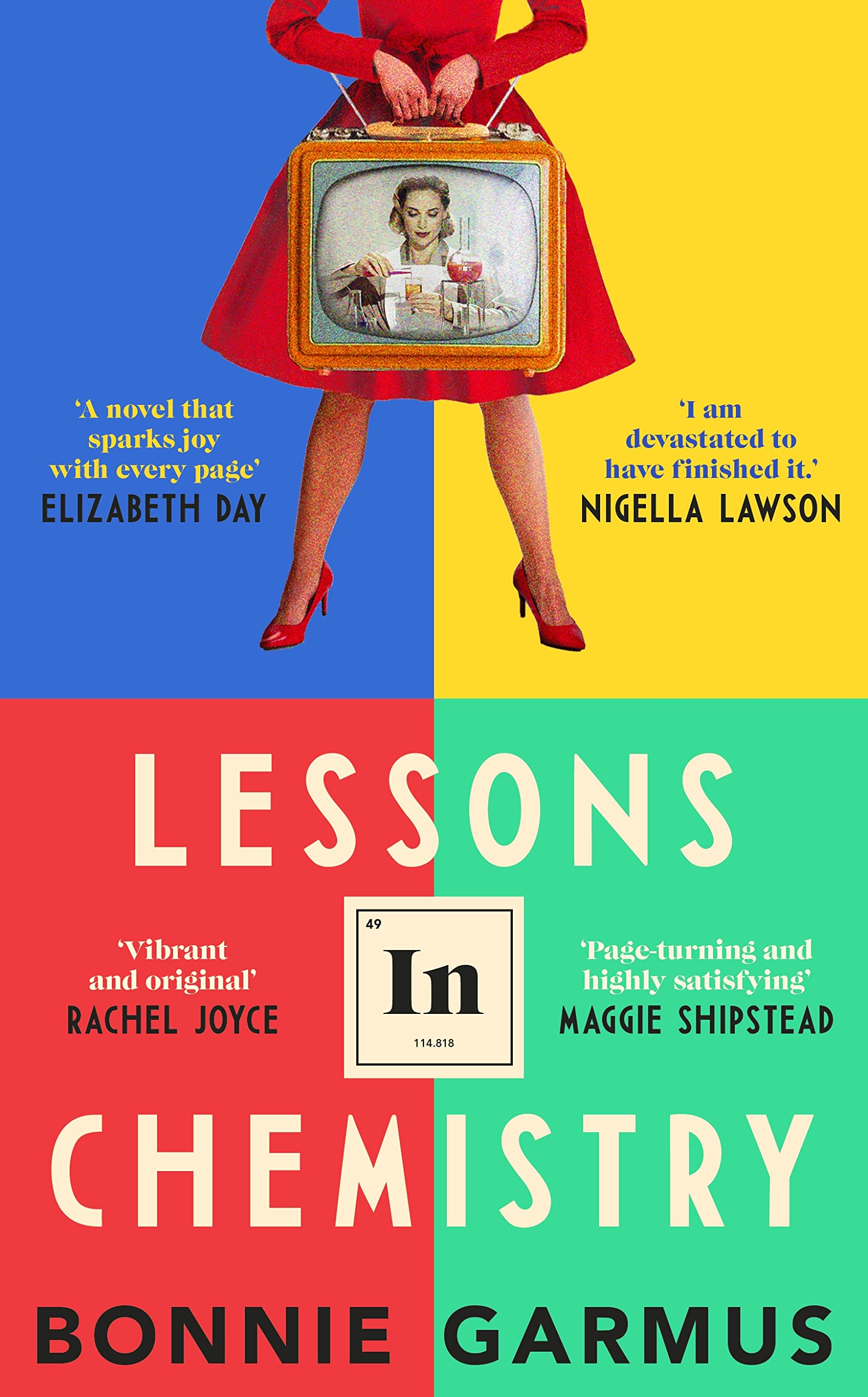 Lessons in Chemistry by Bonnie Garmus
Chemist Elizabeth Zott is not your average woman. In fact, Elizabeth Zott would be the first to point out that there is no such thing. But it's the early 1960s and her all-male team at Hastings Research Institute take a very unscientific view of equality. Except for one: Calvin Evans, the lonely, brilliant, Nobel-prize nominated grudge-holder who falls in love with - of all things - her mind. True chemistry results.
Like science, life is unpredictable. Which is why a few years later, Elizabeth Zott finds herself not only a single mother, but the reluctant star of America's most beloved cooking show, Supper at Six. Elizabeth's unusual approach to cooking ('combine one tablespoon acetic acid with a pinch of sodium chloride') proves revolutionary. But as her following grows, not everyone is happy. Because as it turns out, Elizabeth Zott isn't just teaching women to cook. She's daring them to change the status quo.

The Candy House by Jennifer Egan

It's 2010. Staggeringly successful and brilliant tech entrepreneur Bix Bouton is desperate for a new idea. He's forty, with four kids, and restless when he stumbles into a conversation with mostly Columbia professors, one of whom is experimenting with downloading or "externalising" memory. Within a decade, Bix's new technology, Own Your Unconscious--that allows you access to every memory you've ever had, and to share every memory in exchange for access to the memories of others--has seduced multitudes. But not everyone.
In spellbinding linked narratives, Egan spins out the consequences of Own Your Unconscious through the lives of multiple characters whose paths intersect over several decades. Intellectually dazzling and extraordinarily moving, The Candy House is a bold, brilliant imagining of a world that is moments away. With a focus on social media, gaming, and alternate worlds, you can almost experience moving among dimensions in a role-playing game. Egan takes her "deeply intuitive forays into the darker aspects of our technology-driven, image-saturated culture" (Vogue) to stunning new heights and delivers a fierce and exhilarating testament to the tenacity and transcendence of human longing for real connection, love, family, privacy and redemption.
Paradais by Fernanda Melcho & Sophie Hughes (Translator)
 Inside a luxury housing complex, two misfit teenagers sneak around and get drunk. Franco Andrade, lonely, overweight, and addicted to porn, obsessively fantasizes about seducing his neighbor - an attractive married woman and mother - while Polo dreams about quitting his gruelling job as a gardener within the gated community and fleeing his overbearing mother and their narco-controlled village. Each facing the impossibility of getting what he thinks he deserves, Franco and Polo hatch a mindless and macabre scheme. Written in a chilling torrent of prose by one of our most thrilling new writers, Paradais explores the explosive fragility of Mexican society - with its racist, classist, hyperviolent tendencies - and how the myths, desires, and hardships of teenagers can tear life apart at the seams.
I'll Be You by Janelle Brown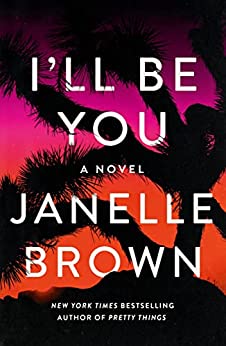 As children, Sam and Elli were two halves of a perfect whole: gorgeous identical twins whose parents sometimes couldn't even tell them apart. They fell asleep to the sound of each other's breath at night, holding hands in the dark. And once Hollywood discovered them, they became B-list child TV stars, often inhabiting the same role. But as adults, their lives have splintered. After leaving acting, Elli reinvented herself as the perfect homemaker: married to a real estate lawyer, living in a house just blocks from the beach. Meanwhile, Sam has never recovered from her failed Hollywood career, or from her addiction to the pills and booze that have propped her up for the last fifteen years.
Sam hasn't spoken to her sister since her destructive behavior finally drove a wedge between them. So when her father calls out of the blue, Sam is shocked to learn that Elli's life has been in turmoil: her husband moved out, and Elli just adopted a two-year-old girl. Now she's stopped answering her phone and checked in to a mysterious spa in Ojai. Is her sister just decompressing, or is she in trouble? Could she have possibly joined a cult? As Sam works to connect the dots left by Elli's baffling disappearance, she realizes that the bond between her and her sister is more complicated than she ever knew.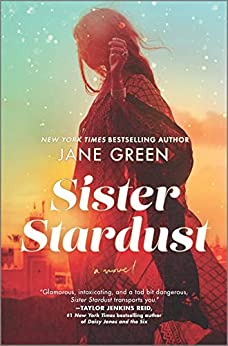 Sister Stardust by Jane Green

In her first novel inspired by a true story, Jane Green re-imagines the life of troubled icon Talitha Getty in this transporting story from a forgotten chapter of the Swinging '60s.
From afar Talitha's life seemed perfect. In her twenties, and already a famous model and actress, she moved from London to a palace in Marrakesh, with her husband Paul Getty, the famous oil heir. There she presided over a swirling ex-pat scene filled with music, art, free love and a counterculture taking root across the world.

When Claire arrives in London from her small town, she never expects to cross paths with a woman as magnetic as Talitha Getty. Yearning for the adventure and independence, she's swept off to Marrakesh, where the two become kindred spirits. But beneath Talitha's glamourous facade lurks a darkness few can understand. As their friendship blossoms and the two grow closer, the realities of Talitha's precarious existence set off a chain of dangerous events that could alter Claire's life forever.



Short Stories
Nobody Gets Out Alive by Leigh Newman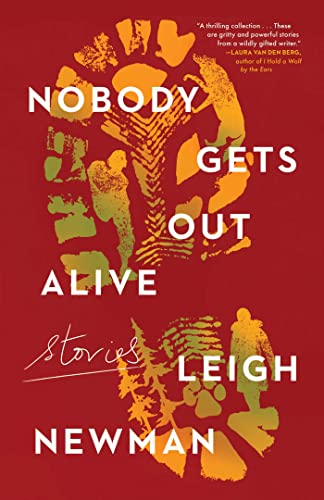 Set in Newman's home state of Alaska, Nobody Gets Out Alive is a collection of dazzling, courageous stories about women struggling to survive not just grizzly bears and charging moose but the raw, exhausting legacy of their marriages and families. In "Howl Palace"—winner of The Paris Review's Terry Southern Prize, a Best American Short Story, and Pushcart Prize selection—an aging widow struggles with a rogue hunting dog and the memories of her five ex-husbands while selling her house after bankruptcy. In the title story, "Nobody Gets Out Alive," newly married Katrina visits her hometown of Anchorage and blows up her own wedding reception by flirting with the host and running off with an enormous mastodon tusk.
Alongside stories set in today's Last Frontier—rife with suburban sprawl, global warming, and opioid addiction—Newman delves into remote wilderness of the 1970s and 80s, bringing to life young girls and single moms in search of a wilder, freer, more adventurous America. The final story takes place in a railroad camp in 1915, where an outspoken heiress stages an elaborate theatrical in order to seduce the wife of her husband's employer, revealing how this masterful storyteller is "not only writing unforgettable, brilliantly complex characters, she's somehow inventing souls.
Non Fiction Reads for April 2022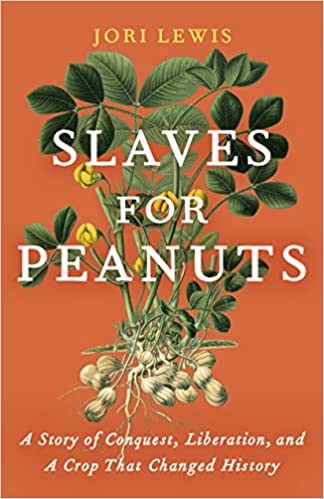 Slaves for Peanuts: A Story of Conquest, Liberation, and a Crop That Changed History by Jori Lewis
A stunning work of popular history—the story of how a crop transformed the history of slavery.
Americans consume over 1.5 billion pounds of peanut products every year. But few of us know the peanut's tumultuous history, or its intimate connection to slavery and freedom. Lyrical and powerful, Slaves for Peanuts deftly weaves together the natural and human history of a crop that transformed the lives of millions. Author Jori Lewis reveals how demand for peanut oil in Europe ensured that slavery in Africa would persist well into the twentieth century, long after the European powers had officially banned it in the territories they controlled. Delving deep into West African and European archives, Lewis recreates a world on the coast of Africa that is breathtakingly real and unlike anything modern readers have experienced. Slaves for Peanuts is told through the eyes of a set of richly detailed characters—from an African-born French missionary harboring runaway slaves, to the leader of a Wolof state navigating the politics of French imperialism—who challenge our most basic assumptions of the motives and people who supported human bondage.
At a time when Americans are grappling with the enduring consequences of slavery, here is a new and revealing chapter in its global history.

Left on Tenth: A Second Chance at Life: A Memoir by Delia Ephron
Delia Ephron had struggled through several years of heartbreak. She'd lost her sister, Nora, and then her husband, Jerry, both to cancer. Several months after Jerry's death, she decided to make one small change in her life—she shut down his landline, which crashed her internet. She ended up in Verizon hell. She channeled her grief the best way she knew: by writing a New York Times op-ed. The piece caught the attention of Peter, a Bay Area psychiatrist, who emailed her to commiserate. Recently widowed himself, he reminded her that they had shared a few dates fifty-four years before, set up by Nora. Delia did not remember him, but after several weeks of exchanging emails and sixties folk songs, he flew east to see her. They were crazy, utterly, in love. But this was not a rom-com: four months later she was diagnosed with AML, a fierce leukemia.
In Left on Tenth, Delia Ephron enchants as she seesaws us between tears and laughter, navigating the suicidal lows of enduring cutting-edge treatment and the giddy highs of a second chance at love. With Peter and her close girlfriends by her side, with startling clarity, warmth, and honesty about facing death, Ephron invites us to join her team of warriors and become believers ourselves.
March 2022
Fiction Books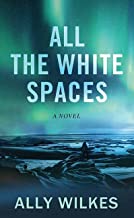 All the White Spaces by Ally Wilkes
In the wake of the First World War, Jonathan Morgan stows away on an Antarctic expedition, determined to find his rightful place in the world of men. Aboard the expeditionary ship of his hero, the world-famous explorer James "Australis" Randall, Jonathan may live as his true self—and true gender—and have the adventures he has always been denied. But not all is smooth sailing: the war casts its long shadow over them all, and grief, guilt, and mistrust skulk among the explorers.
When disaster strikes in Antarctica's frozen Weddell Sea, the men must take to the land and overwinter somewhere which immediately seems both eerie and wrong; a place not marked on any of their part-drawn maps of the vast white continent. Now completely isolated, Randall's expedition has no ability to contact the outside world. And no one is coming to rescue them.In the freezing darkness of the Polar night, where the aurora creeps across the sky, something terrible has been waiting to lure them out into its deadly landscape… As the harsh Antarctic winter descends, this supernatural force will prey on their deepest desires and deepest fears to pick them off one by one. It is up to Jonathan to overcome his own ghosts before he and the expedition are utterly destroyed.
Booth by Karen Joy Fowler
In 1822, a secret family moves into a secret cabin some thirty miles northeast of Baltimore, to farm, to hide, and to bear ten children over the course of the next sixteen years. Junius Booth—breadwinner, celebrated Shakespearean actor, and master of the house in more ways than one—is at once a mesmerizing talent and a man of terrifying instability. One by one the children arrive, as year by year, the country draws frighteningly closer to the boiling point of secession and civil war. As the tenor of the world shifts, the Booths emerge from their hidden lives to cement their place as one of the country's leading theatrical families. But behind the curtains of the many stages they have graced, multiple scandals, family triumphs, and criminal disasters begin to take their toll, and the solemn siblings of John Wilkes Booth are left to reckon with the truth behind the destructively specious promise of an early prophecy.
Booth is a startling portrait of a country in the throes of change and a vivid exploration of the ties that make, and break, a family.
Becoming My Sister by V.C. Andrews
Two sisters face love, rivalry, and a shocking disappearance amidst the luxury of Palm Springs from the #1 New York Times bestselling author of the Flowers in the Attic series and Landry series―now popular Lifetime movies.
Like everyone else in Palm Springs, Gish idolizes her smart, beautiful, kind older sister. Even their parents compare Gish unfavorably to Gloria―threatening to send her to boarding school once the more perfect sister leaves for college.

But Gloria has an unwavering love for Gish, even if that connection belies a weariness with her own accomplishments. Wanting a better life for her overlooked sibling, Gloria teaches Gish how to talk to boys, embrace her femininity, and finally develop a life of her own. And just as life is looking up for Gish, Gloria meets a handsome, mysterious boy. Obsessed with the stranger, Gloria closes off her life to her sister―then disappears without a trace.

A police search yields nothing. Their father's manic investigation proves fruitless. And their already starstruck mother becomes increasingly lost in daydreams of the celebrities who partied in their house decades ago when the town was a Hollywood getaway.

Untethered from the weight of her sister's presence―but also missing her sister's love―what will Gish do with this new terrible freedom, with this sense she could become anything?
The Tobacco Wives by Adele  Myers
For the audience of Fiona Davis and Lisa Wingate, a vibrant historical debut set in 1946 North Carolina following a young female seamstress who uncovers dangerous truths about the Big Tobacco empire ruling the American South.
Maddie Sykes is a burgeoning seamstress who's just arrived in Bright Leaf, North Carolina―the tobacco capital of the South―where her aunt has a thriving sewing business. After years of war rations and shortages, Bright Leaf is a prosperous wonderland in full technicolor bloom, and Maddie is dazzled by the bustle of the crisply uniformed female factory workers, the palatial homes, and, most of all, her aunt's glossiest clientele: the wives of the powerful tobacco executives.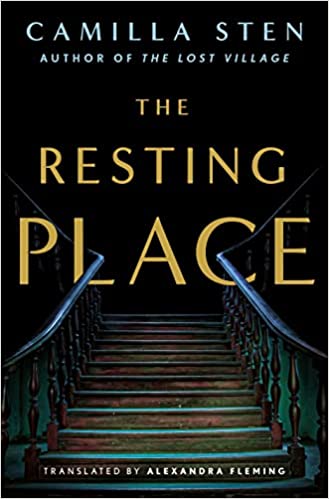 The Resting Place by Camilla Sten

The medical term is prosopagnosia. The average person calls it face blindness―the inability to recognize a familiar person's face, even the faces of those closest to you.
When Eleanor walked in on the scene of her capriciously cruel grandmother, Vivianne's, murder, she came face to face with the killer―a maddening expression that means nothing to someone like her. With each passing day, her anxiety mounts. The dark feelings of having brushed by a killer, yet not know who could do this―or if they'd be back―overtakes both her dreams and her waking moments, thwarting her perception of reality. Then a lawyer calls. Vivianne has left her a house―a looming estate tucked away in the Swedish woods. The place her grandfather died, suddenly. A place that has housed a dark past for over fifty years.
Eleanor. Her steadfast boyfriend, Sebastian. Her reckless aunt, Veronika. The lawyer. All will go to this house of secrets, looking for answers. But as they get closer to bringing the truth to light, they'll wish they had never come to disturb what rests there.

 
Very Cold People by Sarah Manguso


For Ruthie, the frozen town of Waitsfield, Massachusetts, is all she has ever known.
Once home to the country's oldest and most illustrious families--the Cabots, the Lowells: the "first, best people"--by the tail end of the twentieth century, it is an unforgiving place awash with secrets.
Forged in this frigid landscape Ruthie has been dogged by feelings of inadequacy her whole life. Hers is no picturesque New England childhood but one of swap meets and factory seconds and powdered milk. Shame blankets her like the thick snow that regularly buries nearly everything in Waitsfield.
As she grows older, Ruthie slowly learns how the town's prim facade conceals a deeper, darker history, and how silence often masks a legacy of harm-from the violence that runs down the family line to the horrors endured by her high school friends, each suffering a fate worse than the last. For Ruthie, Waitsfield is a place to be survived, and a girl like her would be lucky to get out alive.
 Non Fiction Books
Burning Questions by Margaret Atwood
From cultural icon Margaret Atwood comes a brilliant collection of essays--funny, erudite, endlessly curious, uncannily prescient--which seek answers to Burning Questions such as:
Why do people everywhere, in all cultures, tell stories?
How much of yourself can you give away without evaporating?
How can we live on our planet?
Is it true? And is it fair?
What do zombies have to do with authoritarianism?
In over fifty pieces Atwood aims her prodigious intellect and impish humour at the world, and reports back to us on what she finds. This roller-coaster period brought the end of history, a financial crash, the rise of Trump and a pandemic. From debt to tech, the climate crisis to freedom; from when to dispense advice to the young (answer: only when asked) to how to define granola, we have no better guide to the many and varied mysteries of our universe.
Homesickness by Colin Barrett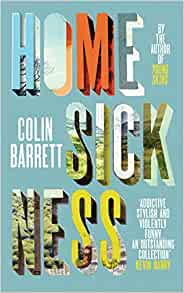 When Colin Barrett's debut Young Skins published, it swept up several major literary awards, and, in both its linguistic originality and sharply drawn portraits of working-class Ireland, earned Barrett comparisons to Faulkner, Hardy, and Musil. Now, in a blistering follow-up collection, Barrett brings together eight character-driven stories, each showcasing his inimitably observant eye and darkly funny style.
A quiet night in a local pub is shattered by the arrival of a sword-wielding fugitive; a funeral party teeters on the edge of this world and the next, as ghosts simply won't lay in wake; a shooting sees a veteran policewoman confront the banality of her own existence; and an aspiring writer grapples with his father's cancer diagnosis and in his despair wreaks havoc on his mentor's life.
The second piece of fiction from a "lyrical and tough and smart" (Anne Enright) voice in contemporary Irish literature, Homesickness marks Colin Barrett out as our most brilliantly original and captivating storyteller.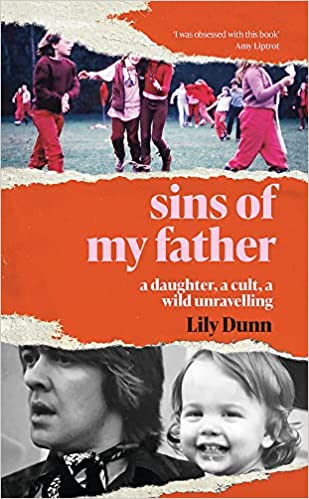 Sins of My Father: A Daughter, a Cult, a Wild Unravelling by Lily Dunn
When Lily Dunn was just six years old, her father left the family home to follow his guru to India, trading domestic life for clothes dyed in oranges and reds and the promise of enlightenment with the cult of Bhagwan Shree Rajneesh. Since then he has been a mystery to her.
She grew up enthralled by the image of him; effervescent, ambitious and elusive, a writer, publisher and entrepreneur, a man who would appear with gifts from faraway places, and with whom she spent the long, hot summers of her teenage years in Italy, in the company of his wild and wealthy friends.
Yet he was also a compulsive liar, a delinquent, a man who abandoned his responsibilities in a pursuit of transcendence that took him from sex addiction, via the Rajneesh cult, to a relentless chase of money, which ended in ruin and finally addiction to alcohol and prescription drugs.
A detective story that charts two colliding narratives, Sins of My Father is a daughter's attempt to unravel the mysteries of a father who believed himself to be beyond reproach. A dazzling work of literary memoir, it asks how deep legacies of shame and trauma run, and if we can reconcile unconditional love with irreparable damage.
After the Romanovs: Russian Exiles in Paris from the Belle Époque Through Revolution and War by Helen Rappaport
From Helen Rappaport, the New York Times bestselling author of The Romanov Sisters comes After the Romanovs, the story of the Russian aristocrats, artists, and intellectuals who sought freedom and refuge in the City of Light.
Paris has always been a city of cultural excellence, fine wine and food, and the latest fashions. But it has also been a place of refuge for those fleeing persecution, never more so than before and after the Russian Revolution and the fall of the Romanov dynasty. For years, Russian aristocrats had enjoyed all that Belle Époque Paris had to offer, spending lavishly when they visited. It was a place of artistic experimentation, such as Diaghilev's Ballets Russes. But the brutality of the Bolshevik takeover forced Russians of all types to flee their homeland, sometimes leaving with only the clothes on their backs.
February 2022
Fiction Books
The Employees: A Workplace Novel of the 22nd Century by Olga Ravn,
The near-distant future. Millions of kilometres from Earth. The crew of the Six-Thousand ship consists of those who were born, and those who were created. Those who will die and those who will not. When the ship takes on a number of strange objects from the planet New Discovery, the crew is perplexed to find itself becoming deeply attached to them, and human and humanoid employees alike find themselves longing for the same things: warmth and intimacy. Loved ones who have passed. Our shared, far-away Earth, which now only persists in memory. Gradually, the crew members come to see themselves in a new light, and each employee is compelled to ask themselves whether their work can carry on as before – and what it means to be truly alive.
Structured as a series of witness statements compiled by a workplace commission, Ravn's crackling prose is as chilling as it is moving, as exhilarating as it is foreboding. Wracked by all kinds of longing, The Employees probes into what it means to be human, emotionally and ontologically, while simultaneously delivering an overdue critique of a life governed by work and the logic of productivity.
Woman Running in the Mountains by Yūko Tsushima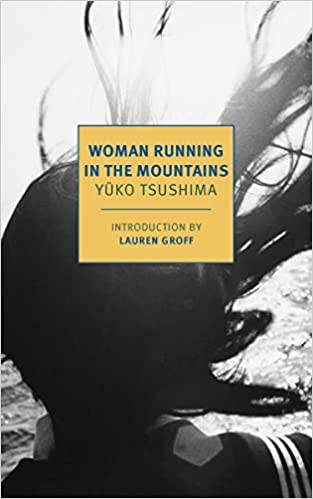 Alone at dawn, in the heat of midsummer, a heavily pregnant young woman named Takiko departs on foot for the hospital to give birth to a baby boy. Her pregnancy, the result of a brief casual affair with a married man, is a source of sorrow to her parents. For Takiko, however, it is a natural state of being, even a cause for reverie. Her baby, she imagines, will be hers and hers alone, a challenge but also an instrument for her long-wished-for independence. Unsuited to the typical domesticity of motherhood, Takiko sets out to raise her son Akira on her own terms, struggling as a single mother to find a job that will pay for his day-care and allow her to begin saving for her own apartment, away from her abusive and shaming parents.
Woman Running in the Mountains is a profoundly atmospheric novel, attuned to place, light, and weather. A porousness of self and surroundings attends Takiko's first year as a mother, filled with the intense bodily pleasures and pains that come from caring for a newborn, learning how to make room for Akira, how to accommodate him physically, emotionally, and psychologically. At first Takiko seeks refuge in the company of other women, in the maternity hospital, in her son's nursery; but as he grows, her life becomes less circumscribed, expanding outwards into previously unknown neighbourhoods in her city, and then beyond, into the countryside, toward a mountain that captures her imagination and feeling for a wilder freedom. First published in Japan in 1980, Woman Running in the Mountains is as urgent and necessary an account today of the experience of the female body and of a woman's right to self-determination.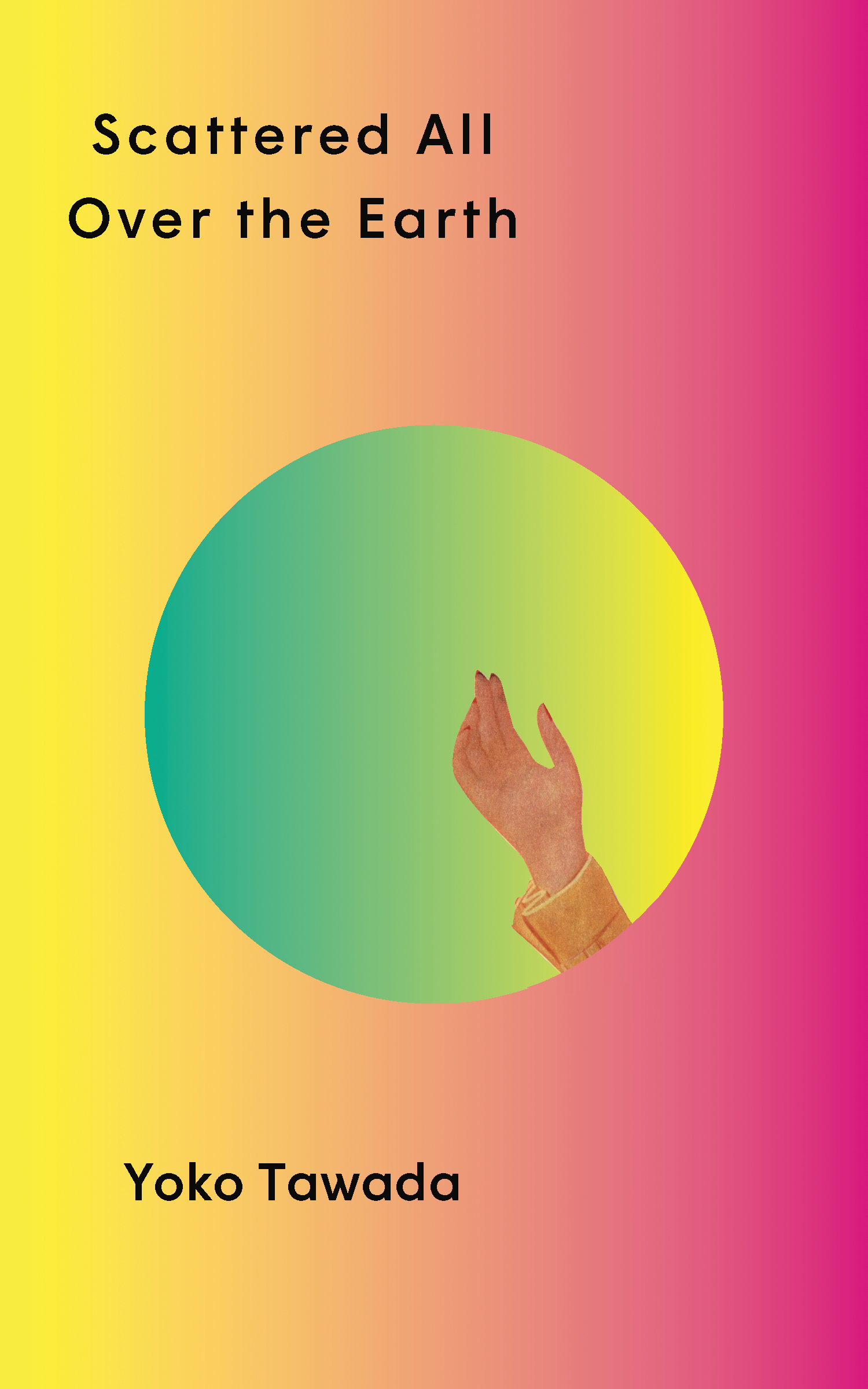 Scattered All Over the Earth by Yoko Tawada
Welcome to the not-too-distant future: Japan, having vanished from the face of the earth, is now remembered as "the land of sushi." Hiruko, its former citizen and a climate refugee herself, has a job teaching immigrant child in Denmark with her invented language Panska (Pan-Scandinavian): "homemade language. no country to stay in. three countries I experienced. Insufficient space in brain. So made new language. Homemade language."
As she searches for anyone who can still speak her mother tongue, Hiruko soon makes new friends. Her troupe travels to France, encountering an umami cooking competition; a dead whale; an ultra-nationalist named Breivik; unrequited love; Kakuzo robots; red herrings; uranium; an Andalusian matador. Episodic and mesmerizing scenes flash vividly along, and soon they're all next off to Stockholm.
With its intrepid band of companions, Scattered All Over the Earth (the first novel of a trilogy) may bring to mind Alice's Adventures in Wonderland or a surreal Wind in the Willows, but really is just another sui generis Yoko Tawada masterwork. 
Catch Her When She Falls: A Novel by Allison Buccola

When Micah Wilkes was a senior in high school, her boyfriend was convicted of murdering her best friend, Emily. A decade later, Micah has finally moved on from the unforgivable betrayal and loss. Now the owner of a bustling coffee shop in her small hometown in Pennsylvania, she's happily coupled up with another old high school friend, the two having bonded over their shared sorrow.
But when reminders of her past begin appearing at her work and home, Micah begins to doubt what she knows about Emily's death. Questions raised on a true crime blog and in an online web sleuthing forum force her to re-examine her memories of that fateful night. She told the truth to the investigators on the case, but was there another explanation for Emily's murder? A stranger in the woods. An obsessive former classmate. Or the internet's favourite suspect: Joshua, Emily's outcast younger brother who hasn't been seen since his sister's death.
As Micah delves deeper into the case, she feels her grip on reality loosening, her behaviour growing more and more secretive and unhinged. As she races to piece together the truth about that night ten years ago, Micah grapples with how things could have gone so wrong and wonders whether she, too, might be next to disappear. 
Devotion by Hannah Kent
1836, Prussia. Hanne is nearly fifteen and the domestic world of womanhood is quickly closing in on her. A child of nature, she yearns instead for the rush of the river, the wind dancing around her. Hanne finds little comfort in the local girls and friendship doesn't come easily, until she meets Thea and she finds in her a kindred spirit and finally, acceptance.
Hanne's family are Old Lutherans, and in her small village hushed worship is done secretly - this is a community under threat. But when they are granted safe passage to Australia, the community rejoices: at last a place they can pray without fear, a permanent home. Freedom.
It's a promise of freedom that will have devastating consequences for Hanne and Thea, but, on that long and brutal journey, their bond proves too strong for even nature to break . . .
Again, Rachel by Marian Keyes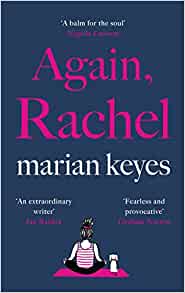 In her twenties, Rachel Walsh was a mess.
Since her spell in rehab, though, she's come a long way on the road to recovery - and now, she's ready to go back to where it all began. But this time, the student has become the teacher. She used to hate the staff in charge of treating her addiction. Now, she's one of them.
Rachel's finally got herself on track - but life never stops being messy.
And when an old flame resurfaces, will she go back to who she once was? Or at fifty, can she find herself all over again?
Love Marriage: A Novel by Monica Ali
Yasmin Ghorami is twenty-six, in training to be a doctor (like her Indian-born father), and engaged to the charismatic, upper-class Joe Sangster, whose formidable mother, Harriet, is a famous feminist. The gulf between families is vast. So, too, is the gulf in sexual experience between Yasmin and Joe.
As the wedding day draws near, misunderstandings, infidelities, and long-held secrets upend both Yasmin's relationship and that of her parents, a "love marriage," according to the family lore that Yasmin has believed all her life.
A gloriously acute observer of class, sexual mores, and the mysteries of the human heart, Monica Ali has written a captivating social comedy and a profoundly moving, revelatory story of two cultures, two families, and two people trying to understand one another.

The Christie Affair by  Nina de Gramont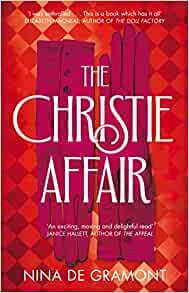 "A long time ago, in another country, I nearly killed a woman. It's a particular feeling, the urge to murder. It takes over your body so completely, it's like a divine force, grabbing hold of your will, your limbs, your psyche. There's a joy to it. In retrospect, it's frightening, but I daresay in the moment it feels sweet. The way justice feels sweet."
The greatest mystery wasn't Agatha Christie's disappearance in those eleven infamous days, it's what she discovered.
London, 1925: In a world of townhomes and tennis matches, socialites and shooting parties, Miss Nan O'Dea became Archie Christie's mistress, luring him away from his devoted and well-known wife, Agatha Christie. The question is, why? Why destroy another woman's marriage, why hatch a plot years in the making, and why murder? How was Nan O'Dea so intricately tied to those eleven mysterious days that Agatha Christie went missing?
Reserve on Encore or read on Borrowbox
Non Fiction Books
The Lonely Hunter: How Our Search for Love Is Broken by Aimée Lutkin
More people are single today than ever before. Yet in a world where romantic love still reigns, the stories we tell ourselves haven't kept up. The Lonely Hunter explores the rise of singledom, the realities of loneliness, and whether it is possible to live contentedly alone. 'So what's going on in your love life?'. An innocent question at a dinner party prompted Aimée Lutkin to finally tell the truth: it was six years since her last relationship, and she suspected it would be better to accept the life she had — a life she liked very much — rather than keep searching. But Lutkin's answer was met with uproar; surely she couldn't give up on love? So she threw herself into dating, going on two dates every week. Documenting her experiences, Lutkin explores the reality of sexual relationships today and reveals how the cultural messages we receive shape our expectations of love. From weird Tinder hookups to the way the 'self care' industry capitalises on our fear of being alone, to the complexities of queer dating and the truth about the 'loneliness epidemic', she uses her experiences to fearlessly tell a wider story about how we love now.
Control: The Dark History and Troubling Present of Eugenics by Adam Rutherford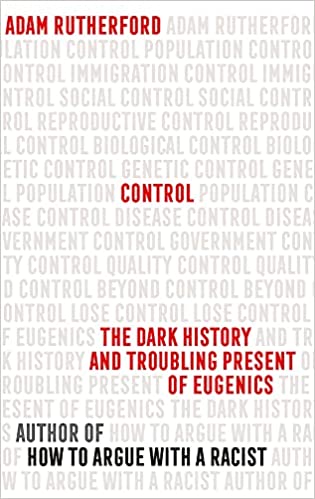 Throughout history, people have sought to improve themselves - and society - by reducing suffering, eliminating disease or enhancing desirable qualities in their children. But this wish goes hand-in-hand with the desire to impose control over who can marry, who can procreate and ultimately who is permitted to live. Population control has been attempted in every country for thousands of years. But in the Victorian era, in the shadow of Darwin's ideas about evolution, a new full-blooded attempt to impose control over unruly biology began to grow in the clubs, salons and offices of the powerful. It was enshrined in a political movement that bastardised science, and for sixty years enjoyed bipartisan and huge popular support: eugenics.
Eugenics was also vigorously embraced around the world: forced sterilisations and sex-selective abortion were enacted in dozens of countries, including the great superpowers of the twentieth century, and the two most populous countries on Earth. It was a cornerstone of the policies of the Third Reich and forged a path that led directly to the gates of Auschwitz. But the ideas underlying eugenics are not merely historical. Its legacies are present in our language and literature, from the words 'moron' and 'imbecile' to the themes of some of our greatest works of culture. And today, with new gene editing techniques, very real conversations are happening - including in the heart of British government - about tinkering with the DNA of our unborn children, to make them smarter, fitter, and stronger.
Control tells the story of attempts by the powerful throughout history to dictate and dominate reproduction and regulate the interface of breeding and society. It is an urgently needed examination, deeply steeped in contemporary genetics that unpicks one of the defining - and most destructive - ideas of the twentieth century. To know this history is to inoculate ourselves against its being repeated. 
January 2022
A Previous Life by Edmund White
A daring, category-confounding, and ruthlessly funny novel from National Book Award honored author Edmund White that explores polyamory and bisexuality, ageing and love. Sicilian aristocrat and musician, Ruggero, and his younger American wife, Constance, agree to break their marital silence and write their Confessions. Until now they had a ban on speaking about the past, since transparency had wrecked their previous marriages. As the two alternate reading the memoirs they've written about their lives, Constance reveals her multiple marriages to older men, and Ruggero details the affairs he's had with men and women across his lifetime, most importantly his passionate affair with the author Edmund White.

Sweeping outward from the isolated Swiss ski chalet where the couple reads to travel through Europe and the United States, White's new novel pushes for a broader understanding of sexual orientation and pairs humor and truth to create his most fascinating and complex characters to date. As in all of White's earlier novels, this is a searing, scintillating take on physical beauty and its inevitable decline. But in this experimental new mode - one where the author has laid himself bare as a secondary character - White explores the themes of love and age through numerous eyes, hearts and minds.
The Maid by Nita Prose

Molly Gray is not like everyone else. She struggles with social skills and misreads the intentions of others. Her gran used to interpret the world for her, codifying it into simple rules that Molly could live by. Since Gran died a few months ago, twenty-five-year-old Molly has been navigating life's complexities all by herself. No matter, she throws herself with gusto into her work as a hotel maid. Her unique character, along with her obsessive love of cleaning and proper etiquette, make her an ideal fit for the job. She delights in donning her crisp uniform each morning, stocking her cart with miniature soaps and bottles, and returning guest rooms at the Regency Grand Hotel to a state of perfection.
But Molly's orderly life is upended the day she enters the suite of the infamous and wealthy Charles Black, only to find it in a state of disarray and Mr. Black himself dead in his bed. Before she knows what's happening, Molly's unusual demeanor has the police targeting her as their lead suspect. She quickly finds herself caught in a web of deception, one she has no idea how to untangle. Fortunately for Molly, friends she never knew she had unite with her in a search for clues to what really happened to Mr. Black—but will they be able to find the real killer before it's too late?
A Clue-like, locked-room mystery and a heartwarming journey of the spirit, The Maid explores what it means to be the same as everyone else and yet entirely different—and reveals that all mysteries can be solved through connection to the human heart.
The Magnolia Palace by Fiona Davis
Eight months since losing her mother in the Spanish flu outbreak of 1919, twenty-one-year-old Lillian Carter's life has completely fallen apart. For the past six years, under the moniker Angelica, Lillian was one of the most sought-after artists' models in New York City, with statues based on her figure gracing landmarks from the Plaza Hotel to the Brooklyn Bridge. But with her mother gone, a grieving Lillian is rudderless and desperate—the work has dried up and a looming scandal has left her entirely without a safe haven. So when she stumbles upon an employment opportunity at the Frick mansion - a building that, ironically, bears her own visage - Lillian jumps at the chance. But the longer she works as a private secretary to the imperious and demanding Helen Frick, the daughter and heiress of industrialist and art patron Henry Clay Frick, the more deeply her life gets intertwined with that of the family - pulling her into a tangled web of romantic trysts, stolen jewels, and family drama that runs so deep, the stakes just may be life or death.
Nearly fifty years later, mod English model Veronica Weber has her own chance to make her career—and with it, earn the money she needs to support her family back home - within the walls of the former Frick residence, now converted into one of New York City's most impressive museums. But when she, along with a charming intern/budding art curator named Joshua, is dismissed from the Vogue shoot taking place at the Frick Collection, she chances upon a series of hidden messages in the museum: messages that will lead her and Joshua on a hunt that could not only solve Veronica's financial woes, but could finally reveal the truth behind a decades-old murder in the infamous Frick family.
Fiona and Jane by Jean Chen Ho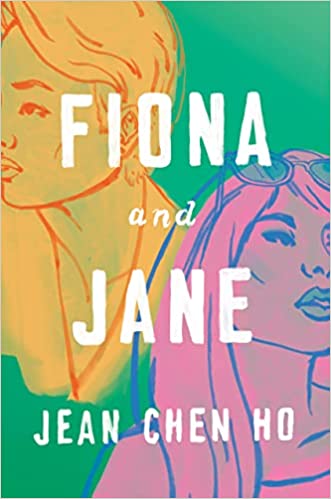 Best friends since second grade, Fiona Lin and Jane Shen explore the lonely highways and seedy bars of Los Angeles together through their teenage years, surviving unfulfilling romantic encounters, and carrying with them the scars of their families' tumultuous pasts. Fiona was always destined to leave, her effortless beauty burnished by fierce ambition - qualities that Jane admired and feared in equal measure. When Fiona moves to New York and cares for a sick friend through a breakup with an opportunistic boyfriend, Jane remains in California and grieves her estranged father's sudden death, in the process alienating an overzealous girlfriend. Strained by distance and unintended betrayals, the women float in and out of each other's lives, their friendship both a beacon of home and a reminder of all they've lost. In stories told in alternating voices, Jean Chen Ho's debut collection peels back the layers of female friendship - the intensity, resentment, and boundless love - to probe the beating hearts of young women coming to terms with themselves, and each other, in light of the insecurities and shame that holds them back.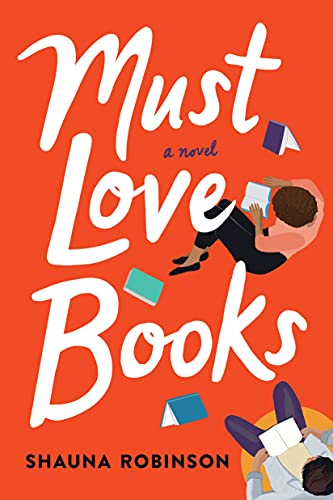 Must Love Books by Shauna Robinson
Meet Nora Hughes―the overworked, underpaid, last bookish assistant standing. At least for now. When Nora landed an editorial assistant position at Parsons Press, it was her first step towards The Dream Job. Because, honestly, is there anything dreamier than making books for a living? But after five years of lunch orders, finicky authors, and per my last emails, Nora has come to one grand conclusion: Dream Jobs do not exist. With her life spiraling and the Parsons staff sinking, Nora gets hit with even worse news. Parsons is cutting her already unlivable salary. Unable to afford her rent and without even the novels she once loved as a comfort, Nora decides to moonlight for a rival publisher to make ends meet...and maybe poach some Parsons authors along the way. But when Andrew Santos, a bestselling Parsons author no one can afford to lose is thrown into the mix, Nora has to decide where her loyalties lie. Her new Dream Job, ever-optimistic Andrew, or...herself and her future.
How High We Go in the Dark by Sequoia Nagamatsu
For fans of Cloud Atlas and Station Eleven, a spellbinding and profoundly prescient debut that follows a cast of intricately linked characters over hundreds of years as humanity struggles to rebuild itself in the aftermath of a climate plague—a daring and deeply heartfelt work of mind-bending imagination from a singular new voice.
Beginning in 2030, a grieving archeologist arrives in the Arctic Circle to continue the work of his recently deceased daughter at the Batagaika crater, where researchers are studying long-buried secrets now revealed in melting permafrost, including the perfectly preserved remains of a girl who appears to have died of an ancient virus.
Once unleashed, the Arctic Plague will reshape life on earth for generations to come, quickly traversing the globe, forcing humanity to devise a myriad of moving and inventive ways to embrace possibility in the face of tragedy.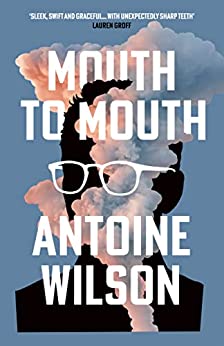 Mouth to Mouth by Antoine Wilson
In a first-class lounge at JFK airport, our narrator listens as Jeff Cook, a former classmate he only vaguely remembers, shares the uncanny story of his adult life - a life that changed course years before, the moment he resuscitated a drowning man. Jeff reveals that after that traumatic, galvanizing morning on the beach, he was compelled to learn more about the man whose life he had saved, convinced that their fates were now entwined. But are we agents of our fate, or are we its pawns? Upon discovering that the man is renowned art dealer Francis Arsenault, Jeff begins to surreptitiously visit his Beverly Hills gallery. Although Francis does not seem to recognize him as the man who saved his life, he nevertheless casts his legendary eye on Jeff and sees something worthy. He takes the younger man under his wing, initiating him into his world, where knowledge, taste, and access are currency; a world where value is constantly shifting and calling into question what is real, and what matters. The paths of the two men come together and diverge in dizzying ways until the novel's staggering ending.
Sly, suspenseful, and engrossing, Mouth to Mouth masterfully blurs the line between opportunity and exploitation, self-respect and self-delusion, fact and fiction—exposing the myriad ways we deceive each other, and ourselves.
The Mitford Vanishing: Jessica Mitford and the Case of the Disappearing Sister by Jessica Fellowes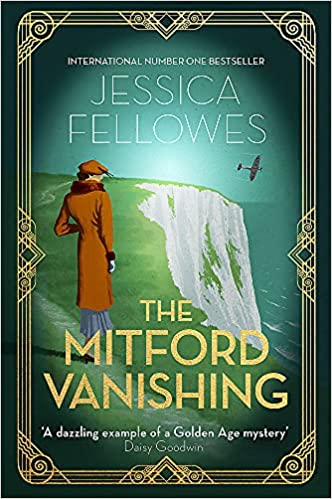 A classic mystery starring the glamorous Mitford sisters and inspired by real events, The Mitford Vanishing is the perfect story for fans of Agatha Christie. It is 1937, war with Germany is dawning, and a civil war already raging in Spain. Split across political lines, the six Mitford sisters are more divided than ever. Meanwhile their former maid Louisa Cannon is now a private detective, working with her ex-policeman husband Guy Sullivan.
Louisa and Guy are surprised when a call comes in from novelist Nancy Mitford requesting that they look into the disappearance of her Communist sister Jessica, nicknamed Decca. It quickly becomes clear that Decca may have made for the war in Spain - and not alone.
As a second, separate missing person case is opened, Louisa and Guy discover that every marriage has its secrets - but some are more deadly than others.
Our Kind of People by Carol Wallace
Among New York City's Gilded Age elite, one family will defy convention.
Helen Wilcox has one desire: to successfully launch her daughters into society. From the upper crust herself, Helen's unconventional—if happy—marriage has made the girls' social position precarious. Then her husband gambles the family fortunes on an elevated railroad that he claims will transform the face of the city and the way the people of New York live, but will it ruin the Wilcoxes first? As daughters Jemima and Alice navigate the rise and fall of their family—each is forced to re-examine who she is, and even who she is meant to love.
From the author of To Marry an English Lord, the inspiration for Downton Abbey, comes a charming and cutthroat tale of a world in which an invitation or an avoided glance can be the difference between fortune and ruin.
December 2021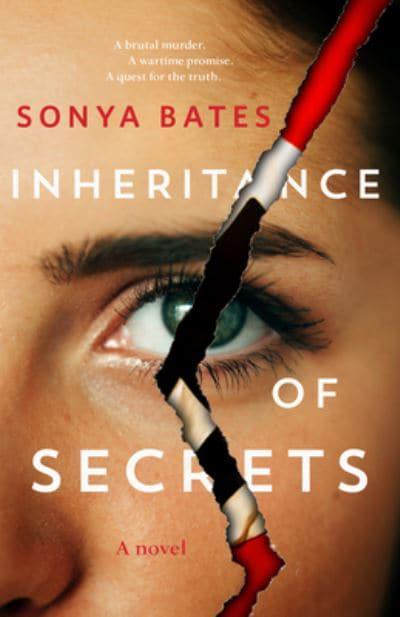 Inheritance of Secrets by Sonya Spreen Bates
Juliet's elderly grandparents are killed in their Adelaide home. Who would commit such a heinous crime - and why? The only clue is her grandfather Karl's missing signet ring.

When Juliet's estranged sister, Lily, returns in fear for her life, Juliet suspects something far more sinister than a simple break-in gone wrong. Before Juliet can get any answers, Lily vanishes once more.
Juliet only knew Karl Weiss as a loving grandfather, a German soldier who emigrated to Australia to build a new life. What was he hiding that could have led to his murder? While attempting to find out, Juliet uncovers some disturbing secrets from WWII that will put both her and her sister's lives in danger.
48 Hours to Kill by Andrew Bourelle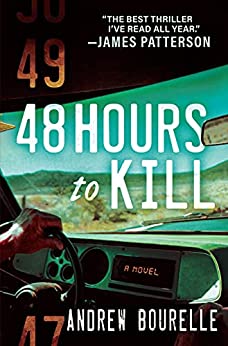 Serving a ten-year sentence in a Nevada prison for armed robbery, Ethan Lockhart hopes that he can one day become a productive, law-abiding member of society. But society has other plans for Ethan. When he's given a forty-eight-hour furlough to attend his sister Abby's funeral, he learns that her body was never found—just enough blood to declare her dead instead of missing—and he begins to suspect that there's more to her death than was reported. Ethan decides to use his forty-eight-hour window to find out what happened. But to get to the bottom of the mystery, he'll have to return to his unsavory past. 
Ethan teams up with his sister's best friend Whitney in a search for the truth. United in their shared grief, their chemistry—both emotional and physical—also begins to heat up. But romance goes on hold as the suspects mount. Ethan's old boss, Shark, a mid-level loan shark now heads a criminal empire. As Ethan and Whitney uncover more clues, they become convinced that Shark is responsible for the murder, but they have no proof. 
If Ethan is going to solve his sister's murder in forty-eight hours, he will have to become the criminal he swore he'd never be again.
The Replacement Wife by Darby Kane
Elisa Wright is a mom and wife, living a nice, quiet life in a nice, quiet town. She's also convinced her brother-in-law is a murderer. Josh has one dead wife and one missing fiancée, and though he grieved for them he starts dating someone new. Elisa fears for that woman's safety, and she desperately wants to know what happened to her friend, Josh's missing fiancée. Searching for clues means investigating her own family. And she doesn't like what she finds. A laptop filled with incriminating information. Other women. But when Elisa becomes friends with Josh's new girlfriend and starts to question things she thinks are true, she wonders if the memories of a horrible incident a year ago have finally pushed her over the edge and Josh is really innocent. With so much at stake, Elisa fights off panic attacks and a strange illness. Is it a breakdown or something more? The race is on to get to the truth before another disappearance because there's a killer in the family...or is there?
A History of Wild Places by Shea Ernshaw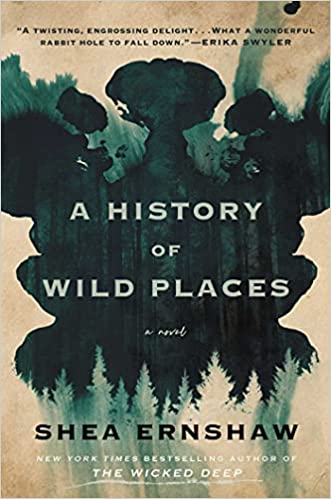 Travis Wren has an unusual talent for locating missing people. Hired by families as a last resort, he requires only a single object to find the person who has vanished. When he takes on the case of Maggie St. James—a well-known author of dark, macabre children's books—he's led to a place many believed to be only a legend. Called Pastoral, this reclusive community was founded in the 1970s by like-minded people searching for a simpler way of life. By all accounts, the commune shouldn't exist anymore and soon after Travis stumbles upon it…he disappears. Just like Maggie St. James. 
Years later, Theo, a lifelong member of Pastoral, discovers Travis's abandoned truck beyond the border of the community. No one is allowed in or out, not when there's a risk of bringing a disease—rot—into Pastoral. Unraveling the mystery of what happened reveals secrets that Theo, his wife, Calla, and her sister, Bee, keep from one another. Secrets that prove their perfect, isolated world isn't as safe as they believed—and that darkness takes many forms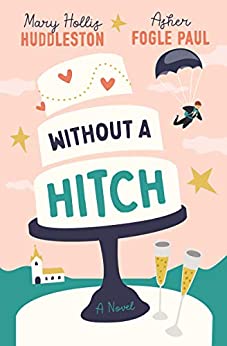 Without a Hitch by Asher Fogle Paul and Mary Hollis Huddleston
When floundering and unlucky-in-love twentysomething Lottie Jones lands a new career as a wedding planner at a top-tier boutique event firm, she begins navigating a cutthroat workplace specializing in over-the-top details, unlimited budgets, and a broad spectrum of taste. Whether planning for parachute landings or wrangling intoxicated groomsmen, she has her hands full at every million-dollar wedding she helps organize. After her boss announces he's opening a new office, Lottie sees her chance to finally carve out her place—and earn an income that justifies her dating app subscription fees. The weddings get bigger, the clients get wilder, the mishaps get funnier, and the stakes get higher. And Lottie's forced to discover what she'll risk for love and how far she'll go to find herself. Set against the glamorous, ruthless world of high-end Southern weddings and inspired by real events in the authors' lives, Without a Hitch is a hilarious romp about taking ownership, facing fears, planning your ex-boyfriend's wedding, and choosing a happy ending that wasn't what you once expected.
Canticle Creek by Adrian Hyland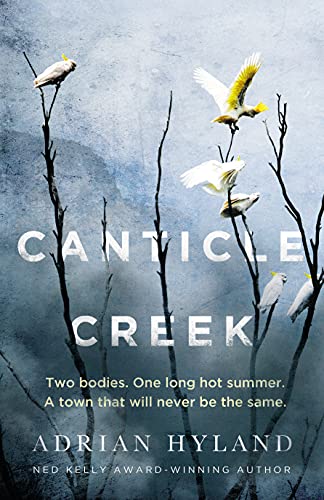 Two bodies. One long hot summer. A town that will never be the same.
When Adam Lawson's wrecked car is found a kilometre from Daisy Baker's body, the whole town assumes it's an open and shut case. But Jesse Redpath isn't from Canticle Creek. Where she comes from, the truth often hides in plain sight, but only if you know where to look. When Jesse starts to ask awkward questions, she uncovers a town full of contradictions and a cast of characters with dark pasts, secrets to hide and even more to lose.  As the temperature soars, and the ground bakes, the wilderness surrounding Canticle Creek becomes a powderkeg waiting to explode. All it needs is one spark.
 
Bright Burning Things by Lisa Harding
Being Tommy's mother is too much for Sonya.
Too much love, too much fear, too much longing for the cool wine she gulps from the bottle each night. Because Sonya is burning the fish fingers, and driving too fast, and swimming too far from the shore, and Tommy's life is in her hands. 
Once there was the thrill of a London stage, a glowing acting career, fast cars, handsome men. But now there are blackouts and bare cupboards, and her estranged father showing up uninvited. There is Mrs O'Malley spying from across the road. There is the risk of losing Tommy – forever.
The Churchill Sisters: The Extraordinary Lives of Winston and Clementine's Daughters by Rachel Trethewey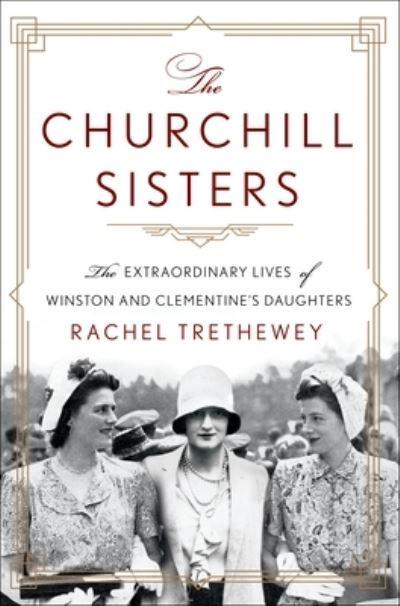 As complex in their own way as their Mitford cousins, Winston and Clementine Churchill's daughters each had a unique relationship with their famous father. Rachel Trethewey's biography, The Churchill Sisters, tells their story.
Bright, attractive and well-connected, in any other family the Churchill girls – Diana, Sarah, Marigold and Mary – would have shone. But they were not in another family, they were Churchills, and neither they nor anyone else could ever forget it. From their father – 'the greatest Englishman' – to their brother, golden boy Randolph, to their eccentric and exciting cousins, the Mitford Girls, they were surrounded by a clan of larger-than-life characters which often saw them overlooked. While Marigold died too young to achieve her potential, the other daughters lived lives full of passion, drama and tragedy.
Diana, intense and diffident; Sarah, glamorous and stubborn; Mary, dependable yet determined – each so different but each imbued with a sense of responsibility toward each other and their country. Far from being cosseted debutantes, these women were eyewitnesses at some of the most important events in world history, at Tehran, Yalta and Potsdam. Yet this is not a story set on the battlefields or in Parliament; it is an intimate saga that sheds light on the complex dynamics of family set against the backdrop of a tumultuous century.
Drawing on previously unpublished family letters from the Churchill archives, The Churchill Sisters brings Winston's daughters out of the shadows and tells their remarkable stories for the first time.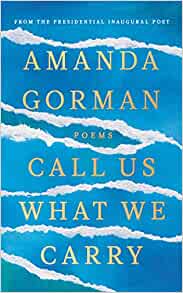 Call Us What We Carry: Poems by Amanda Gorman

Formerly titled The Hill We Climb and Other Poems, the luminous poetry collection by #1 New York Times bestselling author and presidential inaugural poet Amanda Gorman captures a shipwrecked moment in time and transforms it into a lyric of hope and healing. In Call Us What We Carry, Gorman explores history, language, identity, and erasure through an imaginative and intimate collage. Harnessing the collective grief of a global pandemic, these poems shine a light on a moment of reckoning and reveal that Gorman has become our messenger from the past, our voice for the future.
December 2021
Young Adult Books
2nd December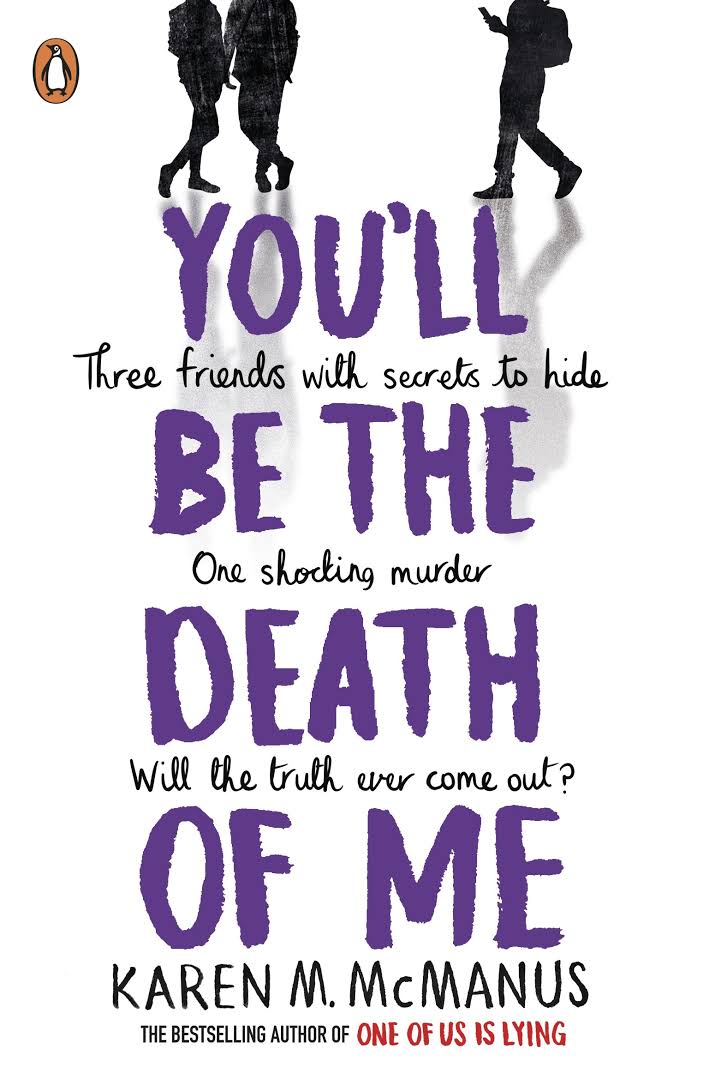 You'll Be the Death of Me by Karen M. McManus
From the international bestselling author of One of Us Is Lying comes a brand-new addictive thriller. Ivy, Mateo and Cal used to be close - best friends back in middle school. Now all they have in common is a bad day. So for old time's sake they skip school together - one last time. But when the trio spot Brian 'Boney' Mahoney ditching class too, they follow him - right into a murder scene. They all have a connection to the victim. And they're ALL hiding something. When their day of freedom turns deadly, it's only a matter of time before the truth comes out . . .
It's Ferris Bueller's Day Off with murder, perfect for fans of One Of Us Is Lying and A Good Girl's Guide To Murder. This explosive new thriller is impossible to put down.
7th December
The Excalibur Curse (Camelot Rising Trilogy #3) by Kiersten White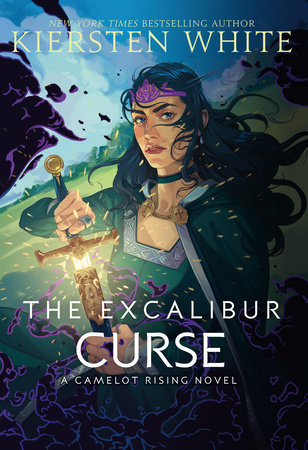 The gripping conclusion to the acclaimed Arthurian fantasy trilogy from New York Times bestselling author Kiersten White finds Guinevere questioning everything—friends and enemies, good and evil, and, most of all, herself. While journeying north toward the Dark Queen, Guinevere falls into the hands of her enemies. Behind her are Lancelot, trapped on the other side of the magical barrier they created to protect Camelot, and Arthur, who has been led away from his kingdom, chasing after false promises. But the greatest danger isn't what lies ahead of Guinevere—it's what's been buried inside her. Vowing to unravel the truth of her past with or without Merlin's help, Guinevere joins forces with the sorceress Morgana and her son, Mordred—and faces the confusing, forbidden feelings she still harbours for him. When Guinevere makes an agonizing discovery about who she is and how she came to be, she finds herself with an impossible choice: fix a terrible crime, or help prevent war.
No Beauties or Monsters by Tara Goedjen
Rylie hasn't been back to the military base in Twentynine Palms since her father died. She left a lot of memories out there, buried in the sand of the Mojave Desert.
Memories about her dad, her old friends Nathan and Lily, and most of all, her enigmatic grandfather, a man who cut ties with Rylie's family before he passed away. But her mom's new work assignment has sent their family to Twentynine Palms again, and now, Rylie's in the one place she never wanted to return to. At least her old friends are happy to welcome her home. Well, some of them, anyway. It turns out Lily is gone, vanished into the desert. To make matters worse, there are whispers around town of a mysterious killer on the loose. But it isn't just Twentynine Palms that feels frightening—there's something wrong with Rylie, too. She's seeing things she can't explain. Visions of monstrous creatures that stalk the night. Somehow, it all seems to be tied to her grandfather and the family cabin he left behind. Rylie wants the truth, but she doesn't know if she can trust herself. Are the monsters in her head really out there? Or could it be that the deadliest thing in the desert . . . is Rylie herself?
The Righteous (The Beautiful Quartet #3) by Renée Ahdieh
In this latest installment of The New York Times bestselling series that began with The Beautiful, Pippa journeys to the treacherous and beguiling world of the fey in search of answers only to fall in love. Following the explosive events of The Damned, Odette faces a vampire's final death. The Court of the Lions have done everything they can to save her but have failed. A healer from the Sylvan Vale could help her, but only Arjun Desai, as a half fey, can cross the boundary between realms. The Sylvan Vale is a world Arjun despises, and in return, it despises him. But knowing it could save Odette, he returns to the Vale with all haste, leaving the mirrored tare between the two worlds open and unwittingly setting the stage for both love and war. It's mere days until Pippa Montrose is to wed Phoebus Devereux and become a member of his well-heeled family, offering salvation to her own. But Celine is missing. Pippa has no idea where her best friend has gone, but she's certain it's in the company of vampire Sébastien Saint Germain and that Arjun can lead her to them. Pippa enjoins the help of Eloise, the daughter of a powerful sorceress, to discover the gateway Arjun uses to travel between worlds. Pippa, tired of hesitating in life, marches right through in search of her friend. But what she discovers on the other side is a dangerous, duplicitous world full of mischief and magic she doesn't understand, and most unexpectedly, she finds love.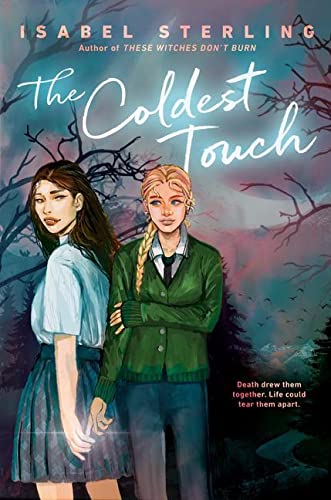 The Coldest Touch by Isabel Sterling
From the author of These Witches Don't Burn comes another paranormal romance for fans of Richelle Mead and Stephenie Meyer. Elise is cursed. Every time she touches someone, she experiences how they will die. And when she predicts, but is unable to prevent, her brother's death, Elise is desperate to escape her terrible gift. Then she meets Claire, a vampire tasked with helping Elise master her rare powers – and recruiting her to the Veil, a secret organisation determined to protect the paranormal world at all cost. At first, Elise is reluctant to work with a vampire, but when she predicts a teacher's imminent murder, she's determined to stop the violent death. As Elise and Claire grow closer, Elise begins to wonder – can she really trust someone tasked with securing her loyalty? Someone who could so easily kill her? Someone who might hold the key to unravelling her brother's mysterious death?
14th December
Tethered Spirits by T. A. Hernandez
A man with an unknown past. For years, Amar has tr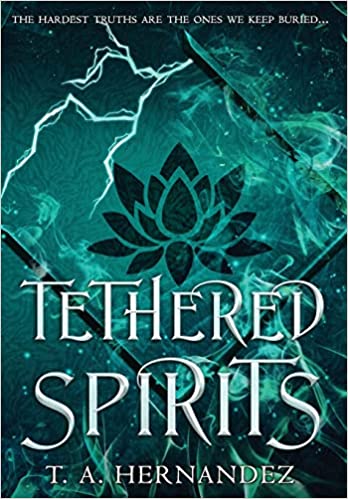 aveled the Kavoran empire, seeking a way to recover his lost memories and end the curse that plagues him. With support from loyal friends, Amar may finally be on the verge of finding answers, but to do so, he'll need to enlist the help of an unexpected guide.
A girl afraid of her own powers. Kesari is a Tarja, granted magical abilities through her Bond with a spirit named Lucian. Haunted by past mistakes that have left her desperate to sever her Bond, Kesari has her own reasons for agreeing to help Amar. But in doing so, she may finally have to face the fears she's carried ever since leaving home.
A woman on a vital mission. Meanwhile, a young refugee named Aleida is in hot pursuit, hoping the secret behind Amar's curse can save her brother from a fatal illness. With so much at stake and little left to lose, Aleida will stop at nothing to get what she wants.
And when their paths collide, all three are set on a journey to unravel a mystery far deeper than they ever suspected.
16th December
Fools In Love: Fresh Twists on Romantic Tales edited by Ashley Herring Blake and Rebecca Podos, featuring Rebecca Barrow, Gloria Chao, Mason Deaver, Sara Farizan, Claire Kann, Malinda Lo, Hannah Moskowitz, Natasha Ngan, Lilliam Rivera, Laura Silverman, Amy Spalding, Rebecca Kim Wells, Julian Winters
Fake relationships. Enemies to lovers. Love triangles and best friends, mistaken identities and missed connections. This collection of genre-bending and original stories celebrates how love always finds a way, featuring powerful flora, a superhero and his nemesis, a fantastical sled race through snow-capped mountains, a golf tournament, the wrong ride-share, and even the end of the world. With stories written by Rebecca Barrow, Ashley Herring Blake, Gloria Chao, Mason Deaver, Sara Farizan, Claire Kann, Malinda Lo, Hannah Moskowitz, Natasha Ngan, Rebecca Podos, Lilliam Rivera, Laura Silverman, Amy Spalding, Rebecca Kim Wells, and Julian Winters this collection is sure to sweep you off your feet.
21st December
How Not to Fall in Love by Jacqueline Firkins
A hardened cynic and a hopeless romantic teach each other about love in this swoony and heartful romance that's perfect for fans of Tweet Cute and The Upside of Falling. Harper works in her mom's wedding shop, altering dresses for petulant and picky brides who are more focused on hemlines than love. After years of watching squabbles break out over wedding plans, Harper thinks romance is a marketing tool. Nothing more. Her best friend Theo is her opposite. One date and he's already dreaming of happily-ever-afters. He also plays the accordion, makes chain mail for Ren Festers, hangs out in a windmill-shaped tree house, cries over rom-coms, and takes his word-of-the-day calendar very seriously. When Theo's shocked to find himself nursing his umpteenth heartbreak, Harper offers to teach him how not to fall in love. Theo agrees to the lessons, as long as Harper proves she can date without falling in love. As the lessons progress and Theo takes them to heart, Harper has a harder time upholding her end of the bargain. She's also checking out her window to see if Theo's home from his latest date yet. She's even watching rom-coms. If she confesses her feelings, she'll undermine everything she's taught him. Or was he the one teaching her?
28th December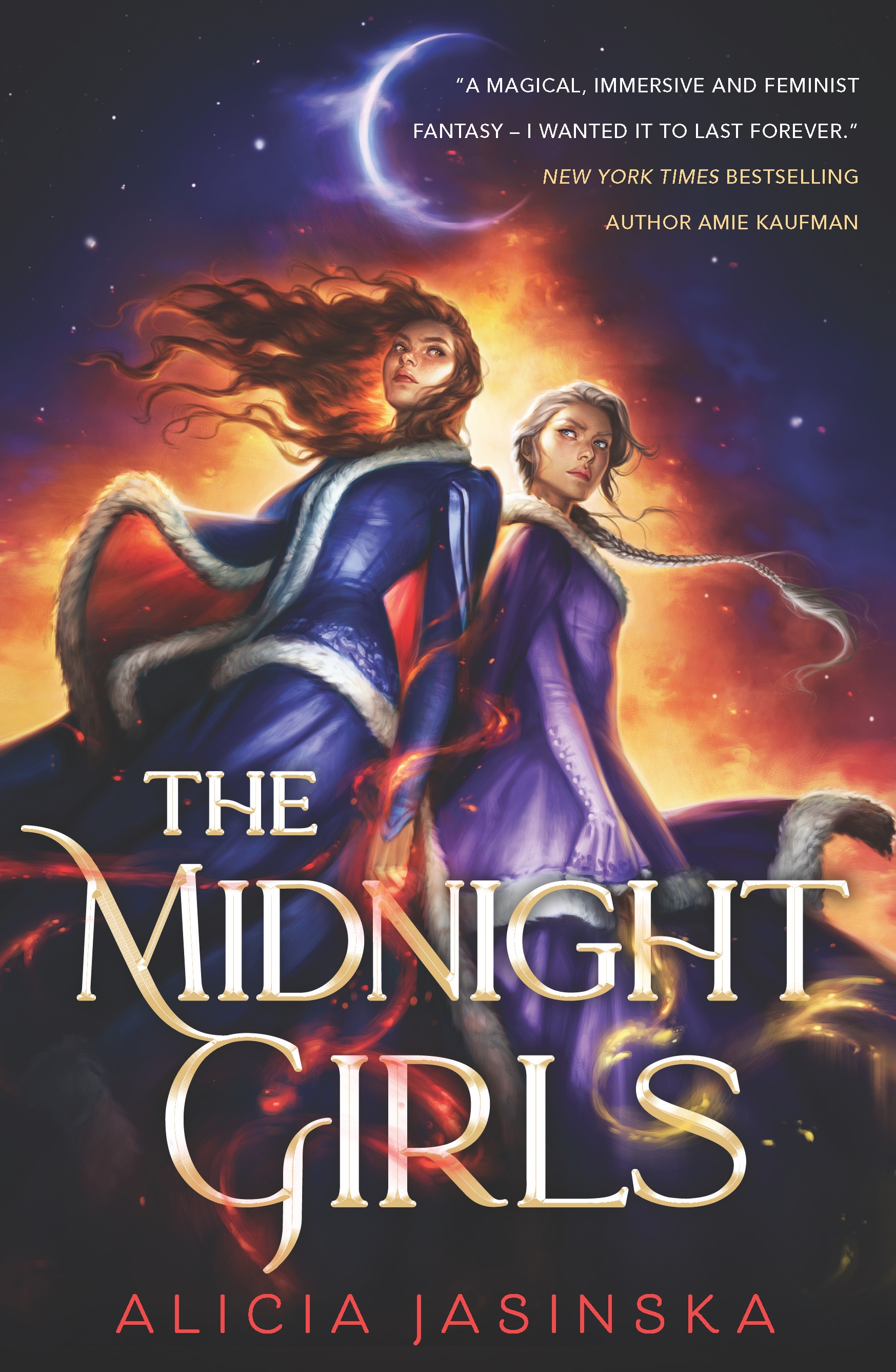 The Midnight Girls by Alicia Jasinska
In a snow-cloaked kingdom, now is a time for mischief and revelry. For the next few weeks, all will be wintry balls, glittery disguises, and nightly torch-lit sleigh-parties. But unbeknown to the merrymakers, two uninvited girls join the fun. Zosia and Marynka are drawn to each other the moment they meet – until they discover they're rivals, who both have their sights set on the prince's heart. If one consumes a pure heart, she'll gain immeasurable power. Marynka plans to bring the prince's back to her patron in order to prove herself, while Zosia is determined to take his heart and its power for herself. Their ambition turns into a magical contest, even as their attraction to one another grows. But their attempts on the prince's life draws the attention of the city that would die for him, and their escalating rivalry might cost them not only their love for each other but both their lives.
Here's To Us by Adam Silvera and Becky Albertalli
In the follow-up to their charming New York Times bestseller, What If It's Us, best friends Adam Silvera (They Both Die At The End) and Becky Albertalli (Simon vs. The Homo Sapiens Agenda) reunite to give Arthur and Ben another shot at true love.
Ben has spent his first year of college working on his fantasy manuscript with his writing partner Mario, who is a great Spanish tutor, and an even better kisser. So why can't he stop thinking about the fact that Arthur's back in town two years after they called it quits? Arthur is in New York for a dream internship on Broadway, with a boyfriend back at home that he couldn't be happier with. But when he comes upon Ben cuddled up with a mystery boy, he starts to wonder if his feelings for Ben ever truly went away. Even as the boys try to focus on their futures, they can't seem to help running into each other in the present. Is the universe forcing them to question if they're actually meant to be?
---

October 5th: Crossroads by Jonathan Franzen (Fourth Estate)
For fans of Dave Eggers, Jeffrey Eugenides, A M Homes, Daniel Kehlmann, Annie Proulx and Donna Tartt
It's December 23, 1971, and heavy weather is forecast for Chicago. Russ Hildebrandt, the associate pastor of a liberal suburban church, is on the brink of breaking free of a marriage he finds joyless – unless his wife, Marion, who has her own secret life, beats him to it. Their eldest child, Clem, is coming home from college on fire with moral absolutism, having taken an action that will shatter his father. Clem's sister, Becky, long the social queen of her high-school class, has sharply veered into the counterculture, while their brilliant younger brother Perry, who's been selling drugs to seventh-graders, has resolved to be a better person. Each of the Hildebrandts seeks a freedom that each of the others threatens to complicate.
Jonathan Franzen's novels are celebrated for their unforgettably vivid characters and their keen-eyed take on the complexities of contemporary America. Now, for the first time, in Crossroads, Franzen explores the history of a generation. With characteristic humour and complexity, and with even greater warmth, he conjures a world that feels no less immediate.
A tour de force of interwoven perspectives and sustained suspense, Crossroads is the story of a Midwestern family at a historical moment of moral crisis. Jonathan Franzen's gift for melding the small picture and the big picture has never been more dazzlingly evident.
Read Jonathan Franzen ebooks on BorrowBox
October 5th: The Storyteller: Tales of Life and Music Hardcover by Dave Grohl (Simon & Schuster)
The long-awaited autobiography of the legendary Nirvana and Foo Fighters rock star, Dave Grohl.
"So, I've written a book. Having entertained the idea for years, and even offered a few questionable opportunities ('It's a piece of cake! Just do four hours of interviews, find someone else to write it, put your face on the cover, and voila!'), I have decided to write these stories just as I have always done, in my own hand. The joy that I have felt from chronicling these tales is not unlike listening back to a song that I've recorded and can't wait to share with the world, or reading a primitive journal entry from a stained notebook, or even hearing my voice bounce between the Kiss posters on my wall as a child. This certainly doesn't mean that I'm quitting my day job, but it does give me a place to shed a little light on what it's like to be a kid from Springfield, Virginia, walking through life while living out the crazy dreams I had as young musician. From hitting the road with Scream at 18 years old, to my time in Nirvana and the Foo Fighters, jamming with Iggy Pop or playing at the Academy Awards or dancing with AC/DC and the Preservation Hall Jazz Band, drumming for Tom Petty or meeting Sir Paul McCartney at Royal Albert Hall, bedtime stories with Joan Jett or a chance meeting with Little Richard, to flying halfway around the world for one epic night with my daughters…the list goes on. I look forward to focusing the lens through which I see these memories a little sharper for you with much excitement." (From the Back Cover)
October 5th: The Lincoln Highway by Amor Towles (Hutchinson)
In June, 1954, eighteen-year-old Emmett Watson is
driven home to Nebraska by the warden of the juvenile work farm where he has just served fifteen months for involuntary manslaughter.

With his mother long gone, his father recently deceased, and the family farm foreclosed upon by the bank, Emmett plans to pick up his eight-year-old brother Billy and head to California to start a new life.

But when the warden drives away, Emmett discovers that two friends from the work farm have stowed away in the trunk of the warden's car. They have a very different plan for Emmett's future, one that will take the four of them on a fateful journey in the opposite direction - to New York City.

Bursting with life, charm, richly imagined settings and unforgettable characters, The Lincoln Highway is an extraordinary journey through 1950s America from the pen of a master storyteller. (from the Publisher)
7th October : Life Without Children by Roddy Doyle (Jonathan Cape)
A brilliantly warm, witty and moving portrait of our pandemic lives, told in ten heart-rending short stories

Love and marriage. Children and family. Death and grief. Life touches everyone the same. But living under lockdown, it changes us alone.

In these ten, beautifully moving short stories mostly written over the last year, Booker Prize winner Roddy Doyle paints a collective portrait of our strange times. A man abroad wanders the stag-and-hen-strewn streets of Newcastle, as news of the virus at home asks him to question his next move. An exhausted nurse struggles to let go, having lost a much-loved patient in isolation. A middle-aged son, barred from his mother's funeral, wakes to an oncoming hangover of regret.

Told with Doyle's signature warmth, wit and extraordinary eye for the richness that underpins the quiet of our lives, Life Without Children cuts to the heart of how we are all navigating loss, loneliness, and the shifting of history underneath our feet.
(from the publisher)
Browse other ebooks by Roddy Doyle on BorrowBox
October 7th: A Furious Devotion: The Life of Shane MacGowan by Richard Balls (Omnibus)
Punk protagonist, legendary drinker, Irish musical icon. The complete and extraordinary journey of the Pogues' notorious frontman from outcast to national treasure has never been told – until now.
A Furious Devotion vividly recounts the experiences that shaped the greatest songwriter of his generation: the formative trips to his mother's homestead in Tipperary, the explosion of punk which changed his life, and the drink and drugs that nearly ended it.
As well as exclusive interviews with Shane himself, author Richard Balls has secured contributions from his wife and family, and people who have never spoken publicly about Shane before: close associates, former girlfriends and the English teacher who first spotted his literary gift. Nick Cave, Aidan Gillen, Cillian Murphy, Christy Moore, Sinead O'Connor and Dermot O'Leary are on the rollcall of those paying tribute to the gifted songwriter and poet.
This frank and extensive biography also includes many previously unseen personal photographs. (from the publisher)
October 12th: State of Terror by Hilary Clinton and Louise Penny (PanMacMillan)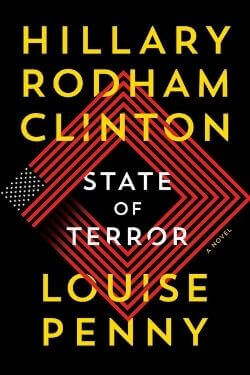 Take a ringside seat in the high-stakes world of international politics . . .

After a tumultuous period in American politics, a new administration has just been sworn in. Secretary of State, Ellen Adams, is determined to do her duty for her country. But she is about to face a horrifying international threat . . .

A young foreign service officer has received a baffling text from an anonymous source. Too late, she realizes it was a hastily coded warning. Then a series of bus bombs devastate Europe, heralding the rise of a new rogue terrorist organisation who will stop at nothing in their efforts to develop their own nuclear arsenal.

As Ellen unravels the damaging effects of the former presidency on international politics, she must also contemplate the unthinkable: that the last president of the United States was more than just an ineffectual leader. Was he also a traitor to his country?

From the number one bestselling authors Hillary Clinton and Louise Penny comes a novel of unsurpassed thrills and incomparable insider expertise.
'A rip-roaring, brilliant page-turner, but it's also timely, cheeky, important and wonderfully, courageously provocative. What great fun!' James Patterson

'Clinton and Penny are each a force on their own - put together they are unstoppable'
Karin Slaughter

'Smart and fast and twisty, State of Terror is a dazzlingly unpredictable political thriller. I loved it' Kathy Reichs
(from the publisher)
14th October: The Party Crasher by Sophie Kinsella (Transworld)
Perfect for fans of Claudia Carroll, Emily Giffin or Pauline McLynn
The Talbots are having one last party at their family home. But Effie hasn't been invited . . .

Effie's still not over her parents splitting up a year ago. Her dad and his new girlfriend are posting their PDAs all over Instagram - and no one should have to deal with photos of their dad with the hashtags #viagraworks and #sexinyoursixties. Now they're selling the beloved family home and holding a 'house-cooling' party. When Effie receives only a last-minute 'anti-invitation', she decides to give it a miss.

Until she remembers her precious Russian dolls, safely tucked away up a chimney. She'll have to go back for them - but not as a guest. She'll just creep in, grab the dolls and make a swift exit. No one will know she was ever there.

Of course, nothing goes to plan. Not only does Effie bump into her ex-boyfriend (who she's very much not over), she can't find the dolls. And as she secretly clambers around dusty attics, hides under tables and mournfully eyes up the dessert table, she discovers unexpected truths about her family - and even about herself.

With time (and hiding places) running out, Effie starts to wonder if she'd be better off simply crashing the party. Perhaps that's the only way to find out what's really going on with her family...

Expect shocking secrets, hilarious mix-ups and an unforgettable romance. Welcome to the party of the year!
Browse ebooks and eaudiobooks by Sophie Kinsella on BorrowBox
October 14th: Windswept & Interesting: My Autobiography by Billy Connolly (Two Roads)
In his first full-length autobiography, comedy legend and national treasure Billy Connolly reveals the truth behind his windswept and interesting life.

Born in a tenement flat in Glasgow in 1942, orphaned by the age of 4, and a survivor of appalling abuse at the hands of his own family, Billy's life is a remarkable story of success against all the odds.

Billy found his escape first as an apprentice welder in the shipyards of the River Clyde. Later he became a folk musician – a 'rambling man' – with a genuine talent for playing the banjo. But it was his ability to spin stories, tell jokes and hold an audience in the palm of his hand that truly set him apart.

As a young comedian Billy broke all the rules. He was fearless and outspoken – willing to call out hypocrisy wherever he saw it. But his stand-up was full of warmth, humility and silliness too. His startling, hairy 'glam-rock' stage appearance – wearing leotards, scissor suits and banana boots – only added to his appeal.

It was an appearance on Michael Parkinson's chat show in 1975 – and one outrageous story in particular – that catapulted Billy from cult hero to national star. TV shows, documentaries, international fame and award-winning Hollywood movies followed. Billy's pitch-perfect stand-up comedy kept coming too – for over 50 years, in fact – until a double diagnosis of cancer and Parkinson's Disease brought his remarkable live performances to an end. Since then he has continued making TV shows, creating extraordinary drawings… and writing.

Windswept and Interesting is Billy's story in his own words. It is joyfully funny – stuffed full of hard-earned wisdom as well as countless digressions on fishing, farting and the joys of dancing naked. It is an unforgettable, life-affirming story of a true comedy legend. (from the publisher's website)
October 14th: Three Sisters by Heather Morris (Bonnier Zaffre)
A promise to stay together. An unbreakable bond. A fierce will to survive. From international bestselling author Heather Morris comes the breath-taking conclusion to The Tattooist of Auschwitz trilogy. When they are girls, Cibi, Magda and Livia make a promise to their father - that they will stay together, no matter what. Years later, at just 15 years old, Livia is ordered to Auschwitz by the Nazis. Cibi, only 19 herself, remembers their promise and follows Livia, determined to protect her sister, or die with her. In their hometown in Slovakia, 17-year-old Magda hides, desperate to evade the barbaric Nazi forces. But it is not long before she is captured and condemned to Auschwitz. In the horror of the death camp, these three beautiful sisters are reunited. Though traumatised by their experiences, they are together. They make another promise: that they will live. Their fight for survival takes them from the hell of Auschwitz, to a death march across war-torn Europe and eventually home to Slovakia, now under iron Communist rule. Determined to begin again, they embark on a voyage of renewal, to the new Jewish homeland, Israel. Rich in vivid detail, and beautifully told, Three Sisters will break your heart, but leave you amazed and uplifted by the courage and fierce love of three sisters, whose promise to each other kept them alive. Two of the sisters are in Israel today, surrounded by family and friends. They have chosen Heather Morris to reimagine their story in her astonishing new novel, Three Sisters. (from the back cover)
October 14th: The Culture by Ken MacLeod & Iain M. Banks (Little Brown)
Iain M. Banks, the modern master of SF, created many original drawings detailing the universe of his bestselling Culture novels. Now these illustrations – many of them annotated – are being published for the very first time in a book that celebrates Banks's grand vision. It is an essential addition to the collection of any Iain M. Banks fan.
October 21st: Oh, William! by Elizabeth Strout (Random House)
Pulitzer Prize winner Elizabeth Strout explores the mysteries of marriage and the secrets we keep, as a former couple reckons with where they've come from—and what they've left behind. 

I would like to say a few things about my first husband, William. 

Lucy Barton is a writer, but her ex-husband, William, remains a hard man to read. William, she confesses, has always been a mystery to me. Another mystery is why the two have remained connected after all these years. They just are. 

So Lucy is both surprised and not surprised when William asks her to join him on a trip to investigate a recently uncovered family secret—one of those secrets that rearrange everything we think we know about the people closest to us. What happens next is nothing less than another example of what Hilary Mantel has called Elizabeth Strout's "perfect attunement to the human condition." There are fears and insecurities, simple joys and acts of tenderness, and revelations about affairs and other spouses, parents and their children. On every page of this exquisite novel we learn more about the quiet forces that hold us together—even after we've grown apart. 

At the heart of this story is the indomitable voice of Lucy Barton, who offers a profound, lasting reflection on the very nature of existence. "This is the way of life," Lucy says: "the many things we do not know until it is too late."
(from the publisher)
October 21st: Small Things Like These by Claire Keegan (Faber)
In the weeks leading up to Christmas, Bill Furlong, a family man confronts his past and a discovery which leads him to find and renew the fire and freshness in his heart. Told with restraint and grace, it displays Claire Keegan's phenomenal talent, a writer who has won praise from Hilary Mantel, Anne Enright and Richard Ford.
Claire Keegan grew up on a farm in Wicklow. Her first collection of short stories, Antarctica, was completed in 1998. It announced her as an exceptionally gifted and versatile writer of contemporary fiction, and she was awarded the Rooney Prize for Literature. Her second short-story collection, Walk the Blue Fields, was published to enormous critical acclaim in 2007 and won her the 2008 Edge Hill Prize for Short Stories. Foster, a short novel, was published in 2010 and won the Davy Byrnes Award, judged by Richard Ford. Claire Keegan lives in County Wexford, Ireland. (from the publisher)
October 26th: On Girlhood : 15 Stories from the Well-Read Black Girl Library by Glory Edim, Editor (Liveright)
This meticulously selected anthology features a wide range of unique voices, finally illuminating a distinctly robust sector of contemporary literature: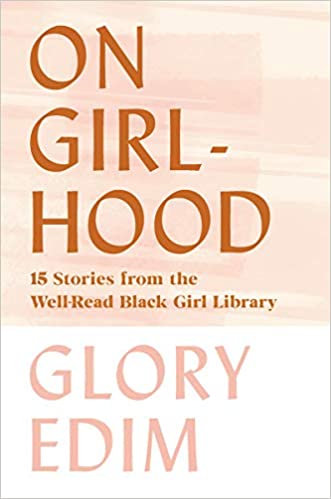 groundbreaking short stories that explore the thin yet imperative line between Black girlhood and womanhood.
Divided into four themes—Innocence, Belonging, Love, and Self-Discovery—the unforgettable young protagonists within contend with the trials of coming of age that shape who they are and what they will become. With this tradition in mind, Innocence opens with Jamaica Kincaid's searing "Girl," in which a mother offers fierce instructions to her impressionable daughter. This deceptively simple yet profound monologue is followed by Toni Morrison's first and only published short story, the now-canonical "Recitatif," about two neglected girls who come together in youth only to find themselves on opposite picket lines in adulthood.
At times heartbreaking and at times hilarious, these stories boldly push past flat stereotypes and powerfully convey the beauty of Black girlhood. In bringing together an array of influential authors—past and present—whose work remains timeless, Glory Edim has created an indispensable compendium for every home library and a soul-stirring guide to coming of age.
Featuring stories by Jamaica Kincaid, Toni Morrison, Dorothy West, Rita Dove, Camille Acker, Toni Cade Bambara, Amina Gautier, Alexia Arthurs, Dana Johnson, Alice Walker, Gwendolyn Brooks, Edwidge Danticat, Shay Youngblood, Paule Marshall, and Zora Neale Hurston.
(from the publisher)
August 2021
5th August
Blank Pages and Other Stories by Bernard MacLaverty
The extraordinary new story collection from one of Ireland's greatest writers and bestselling author of Mindwinter Break.

Bernard MacLaverty is a consummately gifted short-story writer and novelist whose work – like that of John McGahern, William Trevor, Edna O'Brien or Colm Tóibín – is deceptively simple on the surface, but carries a turbulent undertow. Everywhere, the dark currents of violence, persecution and regret pull at his subject matter: family love, the making of art, Catholicism, the Troubles and, latterly, ageing.

Blank Pages is a collection of twelve extraordinary new stories that show the emotional range of a master. 'Blackthorns', for instance, tells of a poor out-of-work Catholic man who falls gravely ill in the sectarian Northern Ireland of 1942 but is brought back from the brink by an unlikely saviour. The most recently written story here is the harrowing but transcendent 'The End of Days', which imagines the last moments in the life of painter Egon Schiele, watching his wife dying of Spanish flu – the world's worst pandemic, until now.

Much of what MacLaverty writes is an amalgam of sadness and joy, of circumlocution and directness. He never wastes words but neither does he ever forget to make them sing. Each story he writes creates a universe.
The Echo Chamber by John Boyne (Doubleday)
Reserve on Encore           John Boyne eBooks and eAudiobooks on BorrowBox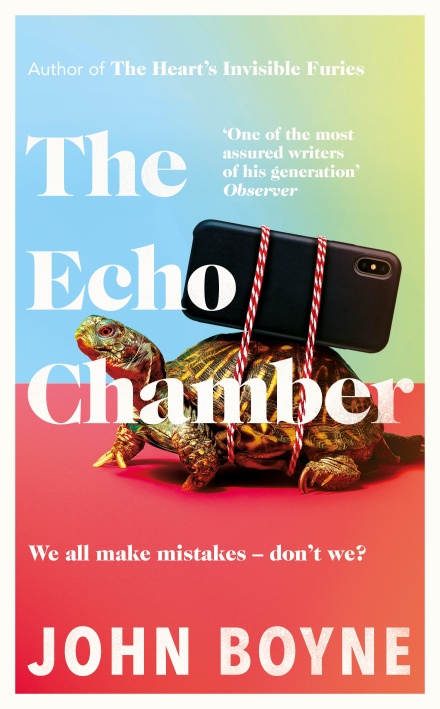 What a thing of wonder a mobile phone is. Six ounces of metal, glass and plastic, fashioned into a sleek, shiny, precious object. At once, a gateway to other worlds - and a treacherous weapon in the hands of the unwary, the unwitting, the inept.

The Cleverley family live a gilded life, little realising how precarious their privilege is, just one tweet away from disaster. George, the patriarch, is a stalwart of television interviewing, a 'national treasure' (his words), his wife Beverley, a celebrated novelist (although not as celebrated as she would like), and their children, Nelson, Elizabeth, Achilles, various degrees of catastrophe waiting to happen.

Together they will go on a journey of discovery through the Hogarthian jungle of the modern living where past presumptions count for nothing and carefully curated reputations can be destroyed in an instant. Along the way they will learn how volatile, how outraged, how unforgiving the world can be when you step from the proscribed path.

Powered by John Boyne's characteristic humour and razor-sharp observation, The Echo Chamber is a satiric helter skelter, a dizzying downward spiral of action and consequence, poised somewhere between farce, absurdity and oblivion. To err is maybe to be human but to really foul things up you only need a phone.

'Sharp, funny, and beautifully written, but it's also a brilliant reflection on the landscape we now live in' Sunday Times bestselling author, Joanna Cannon
19th August
Normal Sheeple by Ross O'Carroll-Kelly (Sandycove)
A love affair born in rural Ireland! Two mismatched lovers, locked in a relationship that will change both of them ... forever!
From the day I was born, I was brought up to believe that Gaelic games were invented for people too stupid to understand the laws of rugby. Little did I know that one day I would become a legend of Kerry football. But then my life has taken a lot of unexpected twists and turns.

My old man is, like, the Taoiseach of the country. My wife is an actual Minister in his Government. And my suddenly teenage daughter is heading for the Jailtacht - and her very first rugby boyfriend.
And then there's Marianne ...

Of course, I was too busy becoming a Gaelic football stor to realise that my family - like the entire country - was being pushed towards a cliff edge. And I was the only man capable of saving Ireland's democracy. Which is just like, 'Fooooooock!'

'Ross is a national institution' Irish Times

'When the literary history of the 21st century is written, it will record that a cartoon rugger bugger stole the hearts of the Irish people' Sunday Times
56 Days by Catherine Ryan Howard (Atlantic Books)
https://catherineryanhoward.com/56daysbook/
No one even knew they were together. Now one of them is dead.
56 DAYS AGO
Ciara and Oliver meet in a supermarket queue in Dublin and start dating the same week COVID-19 reaches Irish shores.
35 DAYS AGO
When lockdown threatens to keep them apart, Oliver suggests they move in together. Ciara sees a unique opportunity for a relationship to flourish without the scrutiny of family and friends. Oliver sees a chance to hide who – and what – he really is.
TODAY
Detectives arrive at Oliver's apartment to discover a decomposing body inside. Can they determine what really happened, or has lockdown created an opportunity for someone to commit the perfect crime?
'Compulsive, intriguing and fantastically entertaining' Liz Nugent
Checkout 19 by Claire-Louise Bennett (Jonathan Cape Ltd)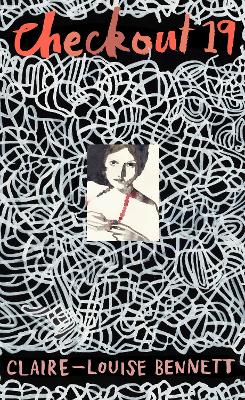 With fierce imagination, a woman revisits the moments that shape her life; from crushes on teachers to navigating relationships in a fast-paced world; from overhearing her grandmothers' peculiar stories to nurturing her own personal freedom and a boundless love of literature.
Fusing fantasy with lived experience, Checkout 19 is a vivid and mesmerising journey through the small traumas and triumphs that define us - as readers, as writers, as human beings.
A Slow Fire Burning by Paula Hawkins (Penguin) [31st August]
'What is wrong with you?'
Laura has spent most of her life being judged. She's seen as hot-tempered, troubled, a loner. Some even call her dangerous.
Miriam knows that just because Laura is witnessed leaving the scene of a horrific murder with blood on her clothes, that doesn't mean she's a killer. Bitter experience has taught her how easy it is to get caught in the wrong place at the wrong time.
Carla is reeling from the brutal murder of her nephew. She trusts no one: good people are capable of terrible deeds. But how far will she go to find peace?
Innocent or guilty, everyone is damaged. Some are damaged enough to kill.
Look what you started.
Who Took Eden Mulligan? By Sharon Dempsey
'They're dead. They're all dead. It's my fault. I killed them.'
Those are the words of Iona Gardener, who stands bloodied and staring as she confesses to the murder of four people in a run-down cottage outside of Belfast.
Outside the cottage, five old dolls are hanging from a tree. Inside the cottage, the words "WHO TOOK EDEN MULLIGAN?" are graffitied on the wall, connecting the murder scene with the famous cold case of Eden Mulligan, a mother-of-five who went missing during The Troubles.
But this case is different. Right from the start.
Because no one in the community is willing to tell the truth, and the only thing DI Danny Stowe and forensic psychologist Rose Lainey can be certain of is that Iona Gardener's confession is false….
Praise for Who Took Eden Mulligan?

'A dark, disturbing and gripping read perfect for fans of Jane Casey, Patricia Gibney and Brian McGilloway' Claire Allan

'A twisting tale of intrigue that never lets up.' Brian McGilloway

'A dark, twisting, compelling tale' Stuart Neville                   

'Gripping and pacy' Steve Cavanagh

'A hugely promising debut' Irish Independent
Bombshell by Sarah MacClean 
For fans of Bridgerton by Julia Quinn
Sometimes the best gentleman for the job is a lady.

After years of living as London's brightest scandal, Lady Sesily Talbot has embraced the reputation and the freedom that comes with the title. No one looks twice when she lures a gentleman into the dark gardens beyond a Mayfair ballroom…and no one realizes those trysts are not what they seem.

No one, that is, but Caleb Calhoun, who has spent years trying not to notice his best friend's beautiful, brash, brilliant sister. If you ask him, he's been a saint about it, considering the way she looks at him…and the way she talks to him…and the way she'd felt in his arms during their one ill-advised kiss.

Except someone has to keep Sesily from tumbling into trouble during her dangerous late-night escapades, and maybe close proximity is exactly what Caleb needs to get this infuriating, outrageous woman out of his system. But now Caleb is the one in trouble, because he's fast realizing that Sesily isn't for forgetting…she's forever. And forever isn't something he can risk.

Praise for Sarah MacLean:

'My absolute go-to author for clever, sexy and fun historical romances' Jennifer L. Armentrout

'Sarah MacLean has reignited the romance genre with a bolder edge' The New Yorker

'Funny, smart, feminist and roastingly hot' BookRiot.com

'Do yourself a favor and discover the compelling magic of Sarah MacLean' Amanda Quick

'MacLean writes with an entirely unique blend of elegance and ferocity that bursts from every page' Entertainment Weekly
The Riveria House by Natasha Lester (Little Brown)
Set between war-torn Paris and the present day, The Riviera House is a breathtakingly beautiful story of love and sacrifice. Perfect for fans of Rachel Hore, Lucinda Riley and Tracy Rees
ONE UNFORGETTABLE SUMMER WILL UNLOCK A DECADES-OLD SECRET . . .

When Remy discovers she's mysteriously inherited a house on the French Riviera, she drops everything to go there, desperately seeking answers and an escape from her broken heart. There, she's shocked to find a catalogue of the artwork known to have been stolen during WWII and is even more surprised when she recognises one as the painting that hung in her childhood bedroom.

In Paris, 1939, while working at the Louvre, bold and beautiful Eliane falls for talented painter Xavier. But when the Nazis occupy the city, Xavier leaves for England, leaving Eliane behind. Heartbroken, she throws herself into helping the resistance catalogue the priceless treasures the Nazis are stealing. But Eliane is playing a dangerous game, and after a trip to a stunning home on the French Riviera, she realises she may have put her trust in the wrong person . . .

As Remy questions everything she thought she knew about her family, Eliane finds herself in real peril. Could it be that the Riviera house holds more secrets than either Remy or Eliane are ready to face?
PRAISE FOR NATASHA LESTER:

'A meticulously researched novel about the lengths people will go to protect one another, and a love that lasts a lifetime . . . an extraordinary book' MARIE CLAIRE

'Divine' GILL PAUL, bestselling author of The Secret Wife

'An emotional and sweeping tale' CHANEL CLEETON, bestselling author of Next Year in Havana

'A splendid, breathtaking novel, full of mystery and passion…a must read!' JEANNE MACKIN, author of The Last Collection
A Tomb With a View - The Stories & Glories of Graveyards: A Financial Times Book of the Year
Orwell Prize-nominated journalist Peter Ross uncovers the stories and glories of graveyards.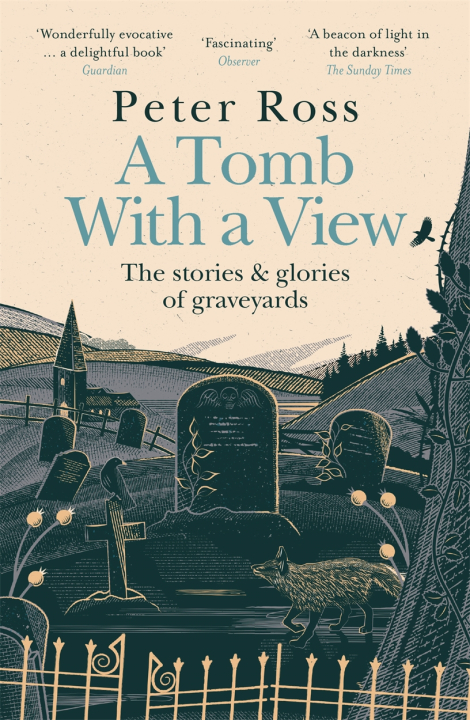 Peter Ross (Headline Book Publishing)
Enter a grave new world in this acclaimed book as Peter Ross uncovers the stories and glories of graveyards. Who are London's outcast dead and why is David Bowie their guardian angel? What is the remarkable truth about Phoebe Hessel, who disguised herself as a man to fight alongside her sweetheart, and went on to live in the reigns of five monarchs? Why is a Bristol cemetery the perfect wedding venue for goths?

All of these sorrowful mysteries – and many more – are answered in A Tomb With A View, a book for anyone who has ever wandered through a field of crooked headstones and wondered about the lives and deaths of those who lie beneath.

So push open the rusting gate, push back the ivy, and take a look inside…
Woke, Inc.: Inside the Social Justice Scam by Vivek Ramaswamy (Swift Press) Aug 23rd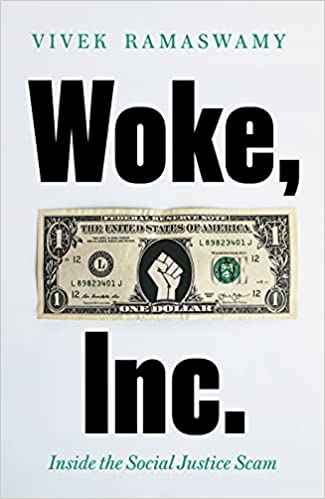 A young entrepreneur makes the case that politics has no place in business, and sets out a new vision for the future of capitalism.
The modern woke-industrial complex divides us as a people. By mixing morality with consumerism, corporate elites prey on our innermost insecurities about who we really are. They sell us cheap social causes and skin-deep identities to satisfy our hunger for a cause and our search for meaning, at a moment when we lack both.
Vivek Ramaswamy is a traitor to his class. He's founded multibillion-dollar enterprises, led a biotech company as CEO, trained as a scientist at Harvard and a lawyer at Yale, and grew up the child of immigrants in a small town in Ohio. Now he takes us behind the scenes into corporate boardrooms and five-star conferences, into Ivy League classrooms and secretive nonprofits, to reveal the defining scam of our century.
But this book not only rips back the curtain on the new corporatist agenda, it offers a better way forward. Corporate elites may want to sort us into demographic boxes, but we don't have to stay there. Woke, Inc. begins as a critique of stakeholder capitalism and ends with an exploration of what it means to be a member of society in 2021 – a journey that begins with cynicism and ends with hope.
No Ordinary Joe by Siobhan Daffy (Little Island)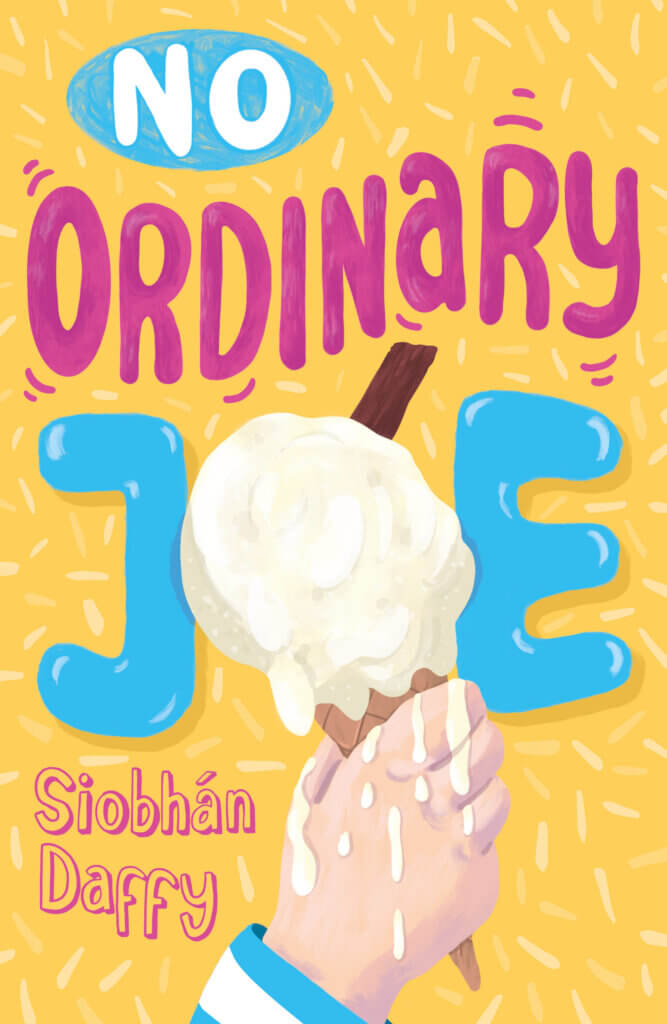 The touching and funny story of family life with a boy with special needs. Based on the author's own family life.
The touching and funny story of family life with a boy with special needs. Based on the author's own family life.
Joe loves chips and music and ice cream and running away. He doesn't mean to run away – he's just running.
Life with Joe is lots of fun but it's hard work too. You have to remember to lock the windows, hide the sugar, shut the gate. But somehow, Joe always ends up with jam in his hair or missing one of his shoes.
But this is no ordinary Joe. He has a secret superpower. The power to make everyone love him.
King Henry by Paul O'Flynn (Gill Books)
A new book for reluctant readers about the all-time leading scorer in championship hurling, Henry Shefflin, aka King Henry!
There are parts of Ireland where hurling is life. Luckily for young Henry Shefflin, his home village of Ballyhale in Co. Kilkenny is one such place. Henry is from a hurling stronghold where every thought is about the next point, the next goal, the next match. But there's only one match anyone talks about come September – the All-Ireland Final.
Can Henry be as good a hurler as his father and brothers? Can he train hard and overcome injuries and disappointments to one day play at Croke Park for his beloved county?
 King Henry is the incredible story of how Henry Shefflin became the greatest hurling player of all time.
Paul O'Flynn is an RTÉ News and Sport presenter and journalist. A graduate of DCU, with a BA in Journalism and an MA in International Relations, he is also an associate lecturer at his alma mater. He is a keen sportsperson and amateur swimmer, and in 2018 he was the winner of the Liffey Swim. King Henry follows Go Johnny Go! as Paul's second book for children, and adheres to guidelines provided by the Dyslexia Association of Ireland for reluctant readers.
The Little Squirrel Who Worried by Katie O'Donoghue (Gill Books)
With a little help from his friends, Little Squirrel ventures out of his cosy nest. Through the story of Little Squirrel and his adventures in the forest, readers young and old come to learn coping techniques and to realise that, although we all feel worried sometimes, we don't have to face those worries alone.
Katie O'Donoghue is a child and young people's therapist with a background in fine art and design. She has a master's degree in Art Psychotherapy and is currently completing a PhD in Wellbeing and Heritage. The Little Squirrel Who Worried is her first book.
June 2021
Fiction Books
The Disappearing Act by Catherine Steadman

Once a year, actors from across the globe descend on the smog and sunshine of Los Angeles for pilot season. Every cable network and studio is looking to fill the rosters of their new shows, enticing a fresh batch of young hopefuls—anxious, desperate, and willing to do whatever it takes to make it. Careers will be made, dreams will be realized, stars will be born. And some will be snuffed out.
British star Mia Eliot has landed leading roles in costume dramas in her native country, but now it's time for Hollywood to take her to the next level. Mia flies across the Atlantic to join the horde of talent scrambling for their big breaks. She's a fish out of water in the ruthlessly competitive arena of back-to-back auditioning. Then one day she meets Emily, another actress from out of town and a kindred spirit. Emily is friendly and genuine and reassuringly doesn't seem to be taking any of it too seriously. She stands out in a conveyor-belt world of fellow auditionees. But a simple favour takes a dark twist when Emily disappears and Mia realizes she was the last person to see her.
Our Woman in Moscow by Beatriz Williams
In the autumn of 1948, Iris Digby vanishes from her London home with her American diplomat husband and their two children. The world is shocked by the family's sensational disappearance. Were they eliminated by the Soviet intelligence service or have the Digbys defected to Moscow with a trove of the West's most vital secrets?
Four years later, Ruth Macallister receives a postcard from the twin sister she hasn't seen since their catastrophic parting in Rome in the summer of 1940, as war engulfed the continent and Iris fell desperately in love with an enigmatic United States Embassy official named Sasha Digby. Within days, Ruth is on her way to Moscow, posing as the wife of counterintelligence agent Sumner Fox in a precarious plot to extract the Digbys from behind the Iron Curtain.
But the complex truth behind Iris's marriage defies Ruth's understanding, and as the sisters race toward safety, a dogged Soviet KGB officer forces them to make a heartbreaking choice between two irreconcilable loyalties.
The One Hundred Years of Lenni and Margot by Marianne Cronin
Life is short. No-one knows that better than seventeen-year-old Lenni living on the terminal ward. But as she is about to learn, it's not only what you make of life that matters, but who you share it with.
Dodging doctor's orders, she joins an art class where she bumps into fellow patient Margot, a rebel-hearted eight-three-year-old from the next ward. Their bond is instant as they realize that together they have lived an astonishing one hundred years.
To celebrate their shared century, they decide to paint their life stories: of growing old and staying young, of giving joy, of receiving kindness, of losing love, of finding the person who is everything.
As their extraordinary friendship deepens, it becomes vividly clear that life is not done with Lenni and Margot yet.
Fiercely alive, disarmingly funny and brimming with tenderness, THE ONE HUNDRED YEARS OF LENNI AND MARGOT unwraps the extraordinary gift of life even when it is about to be taken away, and revels in our infinite capacity for friendship and love when we need them most.

The Secret Keeper of Jaipur by Alka Joshi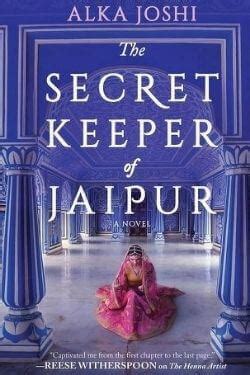 In New York Times bestselling author Alka Joshi's intriguing new novel, henna artist Lakshmi arranges for her protégé, Malik, to intern at the Jaipur Palace in this tale rich in character, atmosphere, and lavish storytelling.

It's the spring of 1969, and Lakshmi, now married to Dr. Jay Kumar, directs the Healing Garden in Shimla. Malik has finished his private school education. At twenty, he has just met a young woman named Nimmi when he leaves to apprentice at the Facilities Office of the Jaipur Royal Palace. Their latest project: a state-of-the-art cinema.

Malik soon finds that not much has changed as he navigates the Pink City of his childhood. Power and money still move seamlessly among the wealthy class, and favors flow from Jaipur's Royal Palace, but only if certain secrets remain buried. When the cinema's balcony tragically collapses on opening night, blame is placed where it is convenient. But Malik suspects something far darker and sets out to uncover the truth. As a former street child, he always knew to keep his own counsel; it's a lesson that will serve him as he untangles a web of lies.
The Maidens by Alex Michaelides
Edward Fosca is a murderer. Of this Mariana is certain. But Fosca is untouchable. A handsome and charismatic Greek Tragedy professor at Cambridge University, Fosca is adored by staff and students alike—particularly by the members of a secret society of female students known as The Maidens.
Mariana Andros is a brilliant but troubled group therapist who becomes fixated on The Maidens when one member, a friend of Mariana's niece Zoe, is found murdered in Cambridge.
Mariana, who was once herself a student at the university, quickly suspects that behind the idyllic beauty of the spires and turrets, and beneath the ancient traditions, lies something sinister. And she becomes convinced that, despite his alibi, Edward Fosca is guilty of the murder. But why would the professor target one of his students? And why does he keep returning to the rites of Persephone, the maiden, and her journey to the underworld?

When another body is found, Mariana's obsession with proving Fosca's guilt spirals out of control, threatening to destroy her credibility as well as her closest relationships. But Mariana is determined to stop this killer, even if it costs her everything—including her own life.

The Husbands by Chandler Baker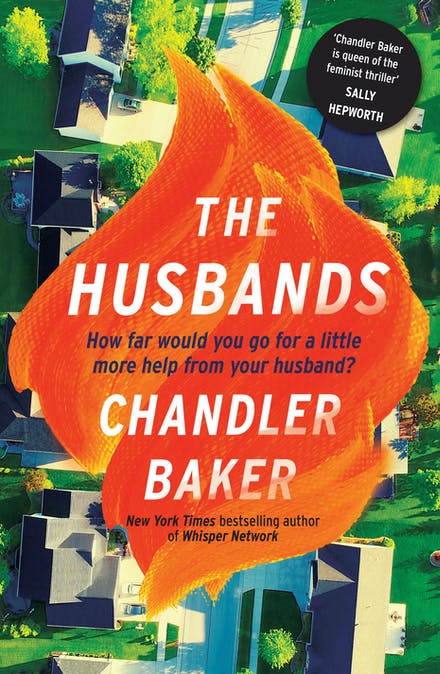 Nora Spangler is a successful attorney and when it comes to domestic life, she packs the lunches, schedules the doctor appointments, knows where the extra paper towel rolls are, and designs and orders the holiday cards. Her husband works hard, too… but why does it seem like she is always working so much harder?
When the Spanglers go house hunting in Dynasty Ranch, an exclusive suburban neighborhood, Nora meets a group of high-powered women—a tech CEO, a neurosurgeon, an award-winning therapist, a bestselling author—with enviably supportive husbands. When she agrees to help with a resident's wrongful death case, she is pulled into the lives of the women there. She finds the air is different in Dynasty Ranch. The women aren't hanging on by a thread.
But as the case unravels, Nora uncovers a plot that may explain the secret to having-it-all. One that's worth killing for. Calling to mind a Stepford Wives gender-swap, The Husbands imagines a world where the burden of the "second shift" is equally shared—and what it may take to get there.
Should We Stay Or Should We Go by Lionel Shriver
When her father dies, Kay Wilkinson can't cry. Over ten years, Alzheimer's had steadily eroded this erudite man into a paranoid lunatic. Surely one's own father passing should never come as such a relief.
Both medical professionals, Kay and her husband Cyril have seen too many elderly patients in similar states of decay. Although healthy and vital in their early fifties, the couple fears what may lie ahead. Determined to die with dignity, Cyril makes a modest proposal. To spare themselves and their loved ones such a humiliating and protracted decline, they should agree to commit suicide together once they've both turned eighty. When their deal is sealed, the spouses are blithely looking forward to another three decades together.
But then they turn eighty.
By turns hilarious and touching, playful and grave, Should We Stay or Should We Go portrays twelve parallel universes, each exploring a possible future for Kay and Cyril. Were they to cut life artificially short, what would they miss out on? Something terrific? Or something terrible? Might they end up in a home? A fabulous luxury retirement village, or a Cuckoo's Nest sort of home? Might being demented end up being rather fun? What future for humanity awaits—the end of civilization, or a Valhalla of peace and prosperity? What if cryogenics were really to work? What if scientists finally cure aging?

The Woman in the Purple Skirt by Natsuko Imamura

Almost every day, the Woman in the Purple Skirt buys a single cream bun and goes to the park, where she sits on a bench to eat it as the local children taunt her. She is observed at all times by the undetected narrator, the Woman in the Yellow Cardigan. From a distance the Woman in the Purple Skirt looks like a schoolgirl, but there are age spots on her face, and her hair is dry and stiff. Like the Woman in the Yellow Cardigan, she is single, she lives in a small, run-down apartment, and she is short on money. The Woman in the Yellow Cardigan lures her to a job where she herself works, as a hotel housekeeper; soon the Woman in the Purple Skirt is having an affair with the boss. Unfortunately, no one knows or cares about the Woman in the Yellow Cardigan. That's the difference between her and the Woman in the Purple Skirt.
Studiously deadpan, highly original, and unsettling, The Woman in the Purple Skirt explores the dynamics of envy, the mechanisms of power in the workplace, and the vulnerability of unmarried women in a taut, voyeuristic narrative about the sometimes desperate desire to be seen.
Non-Fiction Books
All That She Carried by Tiya Miles
 In a display case in the Smithsonian's National Museum of African American History and Culture sits a rough cotton bag, called Ashley's Sack, embroidered with just a handful of words that evoke a sweeping family story of loss and of love, passed down through generations. n 1850s South Carolina, an enslaved woman named Rose gave this sack filled with a few precious items to her daughter, Ashley, as a token of love and to try to ensure Ashley's survival as well. Soon after, the nine-year-old girl was separated from her mother and sold. Decades later, Ashley's granddaughter Ruth embroidered this family history on the bag in spare yet haunting language—including Rose's wish that "It be filled with my Love always." Now, in this illuminating, deeply moving new book inspired by Rose's gift to Ashley, historian Tiya Miles carefully unearths these women's faint presence in archival records and draws on objects and art, to follow the paths of their lives—and the lives of so many women like them—in a singular and revelatory history of the experience of slavery, and the uncertain freedom afterward, in the United States.
 
Rememberings by Sinéad Connor
Sinéad O'Connor's voice and trademark shaved head made her famous by the age of twenty-one. Her recording of Prince's Nothing Compares 2 U made her a global icon. She outraged millions when she tore up a photograph of Pope John Paul II on American television.
O'Connor was unapologetic and impossible to ignore, calling out hypocrisy wherever she saw it. She has remained that way for three decades.
Now, in Rememberings, O'Connor tells her story - the heartache of growing up in a family falling apart; her early forays into the Dublin music scene; her adventures and misadventures in the world of sex, drugs and rock'n'roll; the fulfilment of being a mother; her ongoing spiritual quest - and through it all, her abiding passion for music.
Rememberings is intimate, replete with candid anecdotes and full of hard-won insights. It is a unique and remarkable chronicle by a unique and remarkable artist.
Somebody's Daughter: A Memoir by Asley C. Ford
For as long as she could remember, Ashley has put her father on a pedestal. Despite having only vague memories of seeing him face-to-face, she believes he's the only person in the entire world who understands her. She thinks she understands him too. He's sensitive like her, an artist, and maybe even just as afraid of the dark. She's certain that one day they'll be reunited again, and she'll finally feel complete. There are just a few problems: he's in prison, and she doesn't know what he did to end up there.
Through poverty, puberty, and a fraught relationship with her mother, Ashley returns to her image of her father for hope and encouragement. She doesn't know how to deal with the incessant worries that keep her up at night, or how to handle the changes in her body that draw unwanted attention from men. In her search for unconditional love, Ashley begins dating a boy her mother hates; when the relationship turns sour, he assaults her. Still reeling from the rape, which she keeps secret from her family, Ashley finally finds out why her father is in prison. And that's where the story really begins.
Somebody's Daughter steps into the world of growing up a poor Black girl, exploring how isolating and complex such a childhood can be. As Ashley battles her body and her environment, she provides a poignant coming-of-age recollection that speaks to finding the threads between who you are and what you were born into, and the complicated familial love that often binds them.
 

May 2021
Fiction books
Second Place by Rachel Cusk
A haunting fable of art, family, and fate from the author of the Outline trilogy. A woman invites a famous artist to use her guesthouse in the remote coastal landscape where she lives with her family. Powerfully drawn to his paintings, she believes his vision might penetrate the mystery at the center of her life. But as a long, dry summer sets in, his provocative presence itself becomes an enigma--and disrupts the calm of her secluded household. Second Place, Rachel Cusk's electrifying new novel, is a study of female fate and male privilege, the geometries of human relationships, and the moral questions that animate our lives. It reminds us of art's capacity to uplift--and to destroy.
Malibu Rising by Taylor Jenkins Reid
From the New York Times bestselling author of Daisy Jones & The Six . . . Four famous siblings throw an epic party to celebrate the end of the summer. But over the course of twenty-four hours, their lives will change forever. Malibu: August 1983. It's the day of Nina Riva's annual end-of-summer party, and anticipation is at a fever pitch. Everyone wants to be around the famous Rivas: Nina, the talented surfer and supermodel; brothers Jay and Hud, one a championship surfer, the other a renowned photographer; and their adored baby sister, Kit. Together the siblings are a source of fascination in Malibu and the world over--especially as the offspring of the legendary singer Mick Riva.
Take what you can carry by Gian Sardar
An aspiring photographer follows her dreams and faces her fears in a poignant novel about finding beauty, promise, and love amid the chaos of war-torn Kurdistan.
It's 1979. Olivia Murray, a secretary at a Los Angeles newspaper, is determined to become a photojournalist and make a difference with her work. When opportunity arrives, she seizes it, accompanying her Kurdish boyfriend, Delan, to northern Iraq for a family wedding, hoping to capture an image that lands her a job in the photo department.
But in this world torn apart by war, there are intoxicating sights and scents, Delan's loving family, innocence not yet compromised, and small acts of kindness that flourish unexpectedly. All of it will be tested when Olivia captures a shattering, tragic moment on film, one that upends all their lives and proves that true bravery begins with an open heart.
Ariadne by Jennifer Saint

Ariadne, Princess of Crete, grows up greeting the dawn from her beautiful dancing floor and listening to her nursemaid's stories of gods and heroes. But beneath her golden palace echo the ever-present hoofbeats of her brother, the Minotaur, a monster who demands blood sacrifice.

When Theseus, Prince of Athens, arrives to vanquish the beast, Ariadne sees in his green eyes not a threat but an escape. Defying the gods, betraying her family and country, and risking everything for love, Ariadne helps Theseus kill the Minotaur. But will Ariadne's decision ensure her happy ending? And what of Phaedra, the beloved younger sister she leaves behind?
Hypnotic, propulsive, and utterly transporting, Jennifer Saint's Ariadne forges a new epic, one that puts the forgotten women of Greek mythology back at the heart of the story, as they strive for a better world.
Great Circle by Maggie Shipstead
After being rescued as infants from a sinking ocean liner in 1914, Marian and Jamie Graves are raised by their dissolute uncle in Missoula, Montana. There, after encountering a pair of barnstorming pilots passing through town in beat-up biplanes, Marian commences her lifelong love affair with flight. At fourteen she drops out of school and finds an unexpected and dangerous patron in a wealthy bootlegger who provides a plane and subsidizes her lessons, an arrangement that will haunt her for the rest of her life, even as it allows her to fulfill her destiny: circumnavigating the globe by flying over the North and South Poles. Epic and emotional, meticulously researched and gloriously told, Great Circle is a monumental work of art, and a tremendous leap forward for the prodigiously gifted Maggie Shipstead.

Light Perpetual by Francis Spufford

Lunchtime on a Saturday, 1944: the Woolworths on Bexford High Street in southeast London receives a delivery of aluminum saucepans. A crowd gathers to see the first new metal in ages—after all, everything's been melted down for the war effort. An instant later, the crowd is gone; incinerated. Among the shoppers were five young children.

Who were they? What futures did they lose? This brilliantly constructed novel lets an alternative reel of time run, imagining the life arcs of these five souls as they live through the extraordinary, unimaginable changes of the bustling immensity of twentieth-century London. Their intimate everyday dramas, as sons and daughters, spouses, parents, grandparents; as the separated, the remarried, the bereaved. Through decades of social, sexual, and technological transformation, as bus conductors and landlords, as swindlers and teachers, patients and inmates. Days of personal triumphs, disasters; of second chances and redemption.
Ingenious and profound, full of warmth and beauty, Light Perpetual illuminates the shapes of experience, the extraordinariness of the ordinary, the mysteries of memory and expectation, and the preciousness of life.
Panenka by Ronan Hession
His name was Joseph, but for years they had called him Panenka, a name that was his sadness and his story. Panenka has spent 25 years living with the disastrous mistakes of his past, which have made him an exile in his home town and cost him his dearest relationships. Now aged 50, Panenka begins to rebuild an improvised family life with his estranged daughter and her seven year old son.
But at night, Panenka suffers crippling headaches that he calls his Iron Mask. Faced with losing everything, he meets Esther, a woman who has come to live in the town to escape her own disappointments. Together, they find resonance in each other's experiences and learn new ways to let love into their broken lives.
The Rules of Revelation by Lisa McInerney
Ireland. Great nationalists, bad mothers and a whole lot of secrets. Ryan Cusack is ready to deliver its soundtrack.
Former sex-worker Georgie wants the truth about Ryan's past out there but the journalist has her own agenda.
Mel returns from Brexit Britain, ill-equipped to deal with the resurgence of a family scandal.
Karine has always been sure of herself, till a terrible secret tugs the rug from under her.
Maureen has got wind that things are changing, and if anyone's telling the story she wants to make sure it's her.
A riotous blast of sex, scandal, obsession, love, feminism, gender, music, class and transgression from an author with tremendous, singular talent.
Mary Jane by Jessica Anya Blau
In 1970s Baltimore, fourteen-year-old Mary Jane loves cooking with her mother, singing in her church choir, and enjoying her family's subscription to the Broadway Show Tunes of the Month record club. Shy, quiet, and bookish, she's glad when she lands a summer job as a nanny for the daughter of a local doctor. A respectable job, Mary Jane's mother says. In a respectable house.
The house may look respectable on the outside, but inside it's a literal and figurative mess: clutter on every surface, IMPEACHMENT: Now More Than Ever bumper stickers on the doors, cereal and takeout for dinner. And even more troublesome (were Mary Jane's mother to know, which she does not): The doctor is a psychiatrist who has cleared his summer for one important job—helping a famous rock star dry out. A week after Mary Jane starts, the rock star and his movie star wife move in.
Local Woman Missing by  Mary Kubica
Shelby Tebow is the first to go missing. Not long after, Meredith Dickey and her six-year-old daughter, Delilah, vanish just blocks away from where Shelby was last seen, striking fear into their once-peaceful community. Are these incidents connected? After an elusive search that yields more questions than answers, the case eventually goes cold.

Now, eleven years later, Delilah shockingly returns. Everyone wants to know what happened to her, but no one is prepared for what they'll find…
In this smart and chilling thriller, master of suspense and New York Times bestselling author Mary Kubica takes domestic secrets to a whole new level, showing that some people will stop at nothing to keep the truth buried.
Non-Fiction Books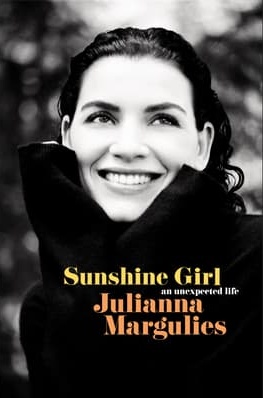 Sunshine Girl: An Unexpected Life by Julianna Margulies
Known for her outstanding performances on the groundbreaking television series The Good Wife and ER, Julianna Margulies deftly chronicles her life and her work in this deeply powerful memoir.
"At once a tender coming-of-age story and a deeply personal look at a young woman making sense of the world against a chaotic and peripatetic childhood."--Katie Couric.
Filled with intimate stories and revelatory moments, Sunshine Girl is at once unflinchingly honest and perceptive. It is a riveting self-portrait of a woman whose resilience in the face of turmoil will leave readers intrigued and inspired.
Empire of Pain: The Secret History of the Sackler Dynasty by Patrick Radden Keefe


The Sackler name adorns the walls of many storied institutions – Harvard; the Metropolitan Museum of Art; Oxford; the Louvre. They are one of the richest families in the world, known for their lavish donations in the arts and the sciences. The source of the family fortune was vague, however, until it emerged that the Sacklers were responsible for making and marketing Oxycontin, a blockbuster painkiller that was a catalyst for the opioid crisis-an international epidemic of drug addiction which has killed nearly half a million people.

In this masterpiece of narrative reporting and writing, Patrick Radden Keefe exhaustively documents the jaw-dropping and ferociously compelling reality. Empire of Pain is the story of a dynasty: a parable of 21st century greed.
April 2021
Fiction books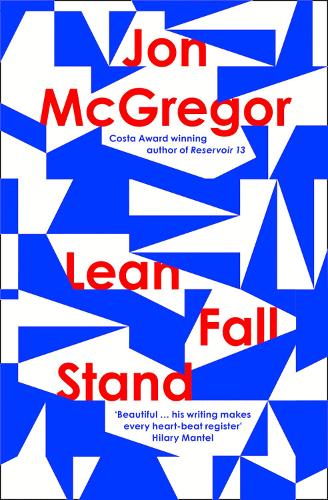 Lean Fall Stand by Jon McGregor
The highly anticipated new novel from the Costa-award winning, three-times Booker-longlisted author of Reservoir 13.
When an Antarctic research expedition goes wrong, the consequences are far-reaching – for the men involved and for their families back home.
Robert "Doc" Wright, a veteran of Antarctic field work, holds the clues to what happened, but he is no longer able to communicate them. While Anna, his wife, navigates the sharp contours of her new life as a carer, Robert is forced to learn a whole new way to be in the world.
Award-winning novelist Jon McGregor returns with a stunning novel that mesmerizingly and tenderly unpicks the notion of heroism and explores the indomitable human impulse to tell our stories – even when words fail us.  A meditation on the line between sacrifice and selfishness this is a story of the undervalued, unrecognised courage it can take just to get through the day.
See on Encore
My Phantoms by Gwendoline Riley
Helen Grant is a mystery to her daughter. An extrovert with few friends who has sought intimacy in the wrong places; a twice-divorced mother-of-two now living alone surrounded by her memories, Helen (known to her acquaintances as 'Hen') has always haunted Bridget.
Now, Bridget is an academic in her forties. She sees Helen once a year, and considers the problem to be contained. As she looks back on their tumultuous relationship - the performances and small deceptions - she tries to reckon with the cruelties inflicted on both sides. But when Helen makes it clear that she wants more, it seems an old struggle will have to be replayed.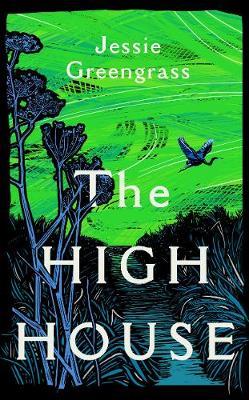 The High House by Jessie Greengrass

Francesca is Caro's stepmother, and Pauly's mother. A scientist, she can see what is going to happen.
The high house was once her holiday home; now looked after by locals Grandy and Sally, she has turned it into an ark, for when the time comes. The mill powers the generator; the orchard is carefully pruned; the greenhouse has all its glass intact. Almost a family, but not quite, they plant, store seed, and watch the weather carefully.
A stunning novel of the extraordinary and the everyday, The High House explores how we get used to change that once seemed unthinkable, how we place the needs of our families against the needs of others - and it asks us who, if we had to, we would save.
The Elephant of Belfast by S. Kirk Walsh

In October 1940, twenty-year-old zookeeper Hettie Quin meets Violet, a three-year-old elephant arriving at the Belfast docks from Ceylon. Soon she becomes Violet's dedicated zookeeper at the Bellevue Zoo. In mourning for the recent loss of her sister and the abandonment of her father, she finds contentment in her relationship with Violet and her fellow zookeepers. Six months later, in April 1941, Belfast is attacked. One evening, over five hours, 674 bombs are dropped and almost a thousand civilians are killed. During the bombings, Hettie Quin fights to save her elephant and survive the destruction and escalating sectarian unrest of the city.
The Perfect Marriage by Adam Mitzner

James and Jessica Sommers are celebrating their first blissful year together, an unexpected second chance at true love. Unfortunately, their newfound shot at happiness is not without collateral damage. There's Jessica's ex-husband. He pretends for all the world that he's resilient and strong. If only for the sake of their teenage son, profoundly vulnerable in his own way. James's ex has taken a different road. Bitter, vengeful, and threatening, she wants only the worst for the happy couple. And then there's the couple themselves: Are they truly as in love as they seem?
Whereabouts  by Jhumpa Lahiri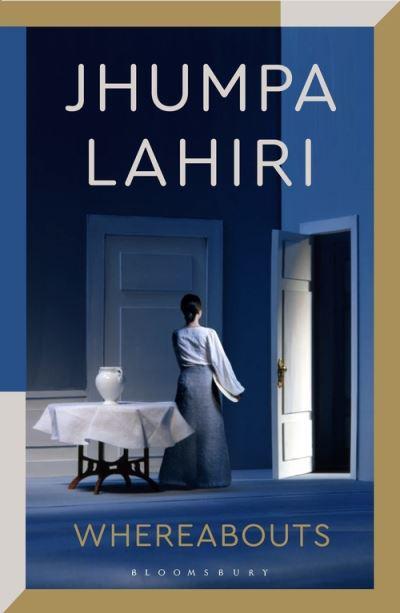 A marvelous new novel from the Pulitzer Prize-winning author of  The Lowland and Interpreter of Maladies–her first in nearly a decade.
Exuberance and dread, attachment and estrangement: in this novel, Jhumpa Lahiri stretches her themes to the limit. Lahiri's narrator, a woman questioning her place in the world, wavers between stasis and movement, between the need to belong and the refusal to form lasting ties. The city she calls home acts as a companion and interlocutor: traversing the streets around her house, and in parks, piazzas, museums, stores, and coffee bars, she feels less alone.
We follow her to the pool she frequents, and to the train station that leads to her mother, who is mired in her own solitude after her husband's untimely death. Among those who appear on this woman's path are colleagues with whom she feels ill at ease, casual acquaintances, and "him," a shadow who both consoles and unsettles her. Until one day at the sea, both overwhelmed and replenished by the sun's vital heat, her perspective will abruptly change.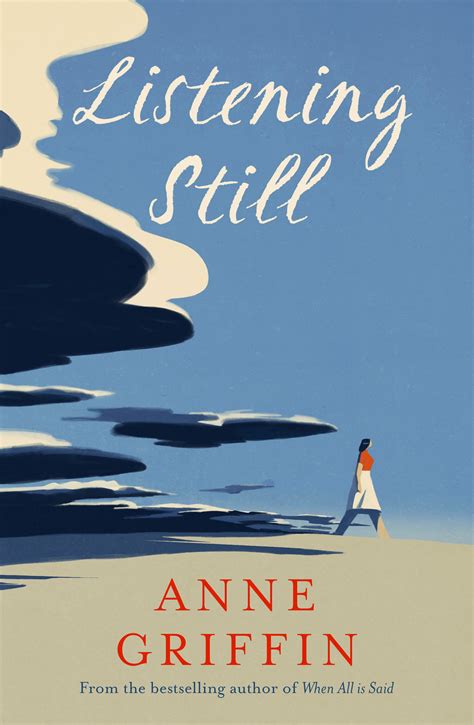 Listening Still by Anne Griffin

Jeanie Masterson has a gift: she can hear the last words of the dead. Passed down from generation to generation, this gift means she is able to make wrongs right, to give voice to unspoken love and dying regrets. She and her father have worked happily alongside each other for years, but now he's unexpectedly announced that he wants to retire early and leave the business to her and her life is called into question.
Does she really want to be married to the embalmer, or does she want to be with her childhood sweetheart, off in London? Does she want to have children, and pass this gift on to them? And does she want to be stuck in this small town, or is there more of the world she wants to see - like the South of France, where she's discovered a woman who shares her gift?

The End of the World Is a Cul de Sac by Louise Kennedy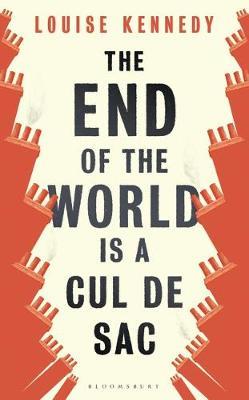 In The End of the World is a Cul de Sac the political is intertwined with the personal, as Louise Kennedy reveals how ordinary lives can get caught up in a wider, national drama.
Sarah, abandoned by her partner, sits alone in their brand new house. Orla, facing the strange revenge of her husband, is forced to judge a contest in the local fête. Peter raises his daughter in rural seclusion, at what might as well be the end of the world. Kennedy started writing at the age of forty-seven, and her prose is instilled with a clarity and wisdom born of her own experience. This collection announces a major new voice in literary fiction for the twenty-first century.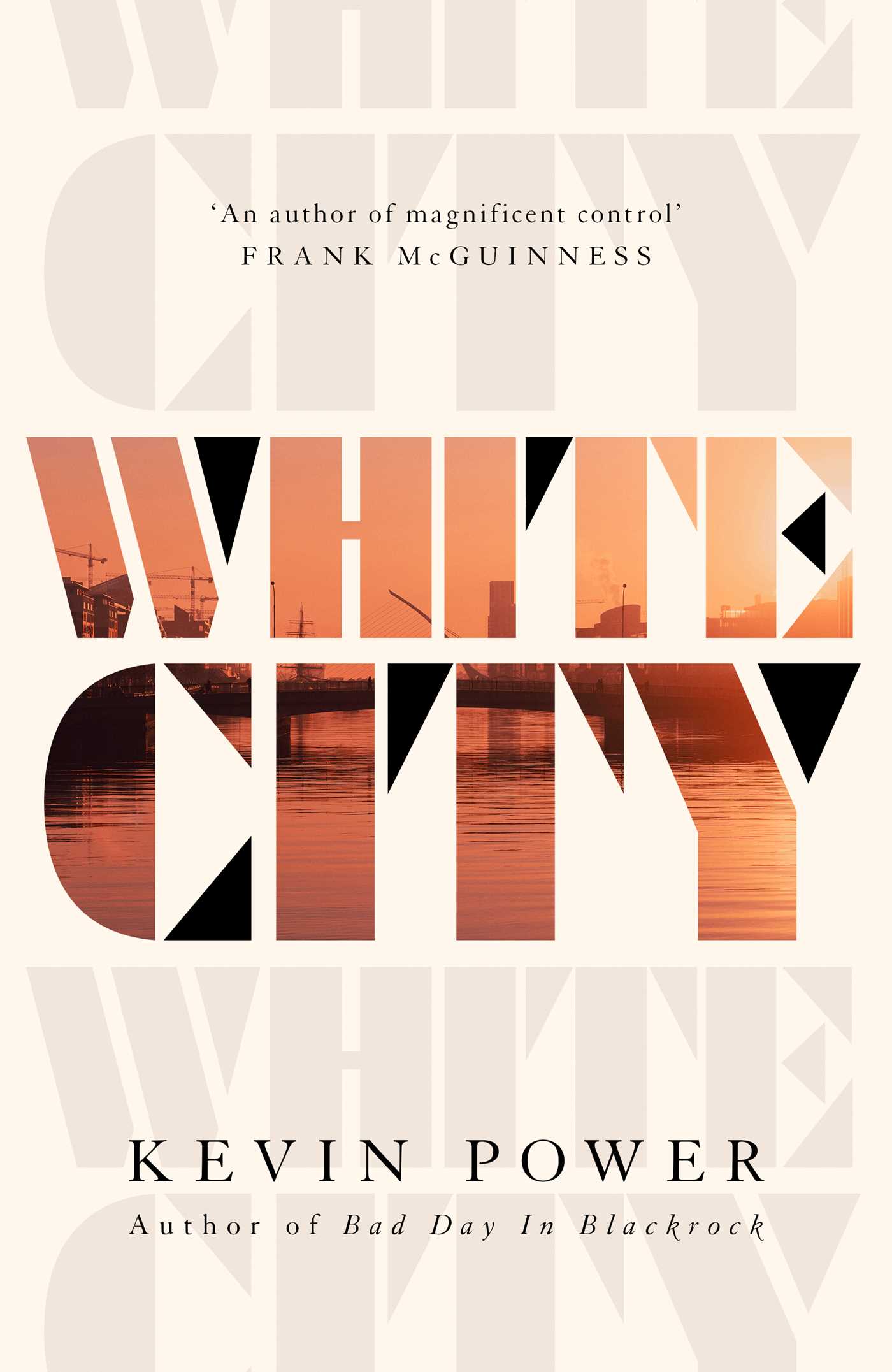 White City by Kevin Power
Darkly funny, gripping and profoundly moving novel about a life spinning out of control, a life live without the bedrock of familial love, and the corruption of material wealth that tears at the soul.
'It was my father's arrest that brought me here, although you could certainly say that I took the scenic route.'
Here is rehab, where Ben – the only son of a rich South Dublin banker – is piecing together the shattered remains of his life. Abruptly cut off, at the age of 27, from a life of heedless privilege, Ben flounders through a world of drugs and dead-end jobs, his self-esteem at rock bottom. Even his once-adoring girlfriend, Clio, is at the end of her tether. Then Ben runs into an old school friend who wants to cut him in on a scam: a shady property deal in the Balkans. The deal will make Ben rich and, at one fell swoop, will deliver him from all his troubles: his addictions, his father's very public disgrace, and his own self-loathing and regret. Problems solved.

Aquarium by Yaara Shehori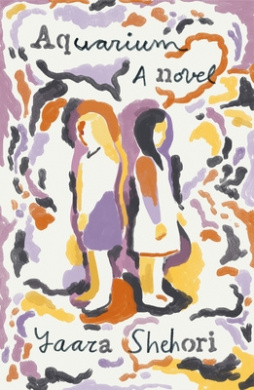 Sisters Lili and Dori Ackerman are deaf. Their parents, beautiful, despondent Anna and fearsome and admired Alex, are deaf too. Alex, a scrap-metal collector and sometime prophet, opposes any attempts to integrate with the world of the hearing; to escape its destructive influence, the girls are educated at home. Deafness is no disability, their father says, but an alternative way of life, preferable by far to that of the strident, hypocritical hearing.
Lili and Dori grow up semi-feral, living in a world they have created together. Lili writes down everything that happens, just the facts. And Dori, the reader, follows her. On the block where the girls spend their childhood, the family is united against a hostile and alien world. They watch the hearing like they would fish in an aquarium.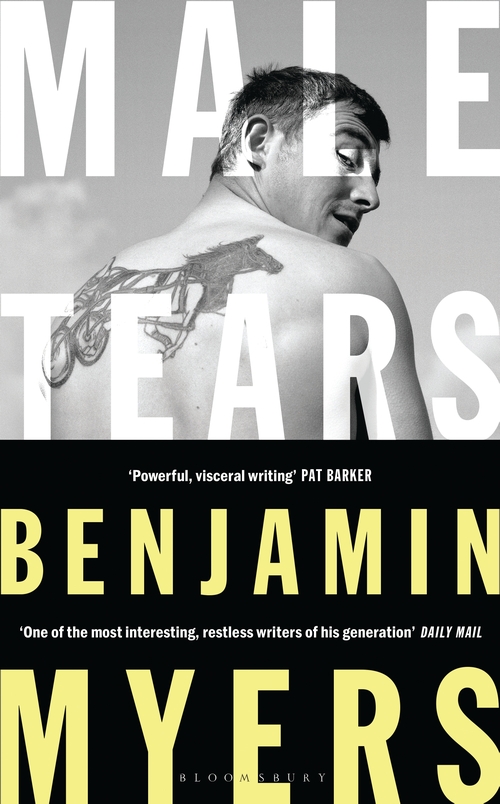 Male Tears by Ben Myers
Hay Festival Book of the Month - April 2021
In Male Tears, a debut collection of stories that brings together over fifteen years of work, Benjamin Myers lays bare the male psyche in all its fragility, complexity and failure, its hubris and forbidden tenderness. Farmers, fairground workers and wandering pilgrims, gruesome gamekeepers, bare-knuckle boxers and ex-cons with secret passions, the men that populate these unsettling, wild and wistful stories form a multi-faceted, era-spanning portrait of just what it means to be a man.
Non-Fiction Books
The Adventures of Miss Barbara Pym by Paula Byrne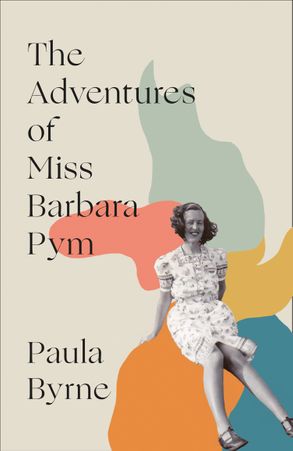 She was Pym to friends. Miss Pym in her diaries. Sandra in seduction mode. Pymska at her most sophisticated.
English novelist Barbara Pym's career was defined, in many senses, by rejection. Her first novel Some Tame Gazelle was turned down by every publisher she sent it out in 1935, finally published only fifteen years later. Though she picked up a publisher from there and received modest praise, the publishing industry grew restless and her sales spiralled downwards. By her seventh novel she had been dropped. She was deemed old-fashioned, telling stories of little English villages, unrequited love and the social dramas of vicars or academics.
This brilliant biography, brimming with Pym's private diaries and intimate letters, offers a first full insight into Barbara Pym's life and how it informed her writing. It gallops through her love affairs and lifelong relationships. It opens a door to the quick-draw humour which lives in her every written line. It shows how, with a little help from her most ardent fans and friends including Philip Larkin, her work eventually resurfaced, meeting new readers and bringing her sudden astounding, resounding love and acclaim – in the last years of her life.
Hype: How Scammers, Grifters, and Con Artists Are Taking Over the Internet by Gabrielle Bluestone
From Vice journalist and executive producer of hit Netflix documentary Fyre comes an eye-opening look at the con artists, grifters and snake oil salesmen of the digital age—and why we can't stop falling for them.
We live in an age where scams are the new normal. A charismatic entrepreneur sells thousands of tickets to a festival that never happened. Respected investors pour millions into a start-up centered around fake blood tests. Reviewers and celebrities flock to London's top-rated restaurant that's little more than a backyard shed. These unsettling stories of today's viral grifters have risen to fame and hit the front-page headlines, yet the curious conundrum remains: Why do these scams happen?
Philip Roth: The Biography by Blake Baile
Appointed by Philip Roth and granted complete access and independence, Blake Bailey spent years poring over Roth's personal archive, interviewing his friends, lovers, and colleagues, and engaging Roth himself in breathtakingly candid conversations. The result is an indelible portrait of an American master and of the post-war literary scene.

Bailey shows how Roth emerged from a lower-middle-class Jewish milieu to achieve the heights of literary fame, how his career was nearly derailed by his catastrophic first marriage, and how he championed the work of dissident novelists behind the Iron Curtain. Bailey examines Roth's rivalrous friendships with Saul Bellow, John Updike and William Styron, and reveals the truths of his florid love life, culminating in his almost-twenty-year relationship with actress Claire Bloom, who pilloried Roth in her 1996 memoir, Leaving a Doll's House. Tracing Roth's path from realism to farce to metafiction to the tragic masterpieces of the American Trilogy, Bailey explores Roth's engagement with nearly every aspect of post-war American culture.
March 2021
Fiction Books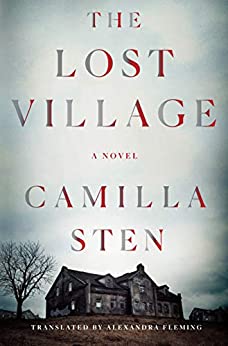 The Lost Village by Camilla Sten
Documentary filmmaker Alice Lindstedt has been obsessed with the vanishing residents of the old mining town, dubbed "The Lost Village," since she was a little girl. In 1959, her grandmother's entire family disappeared in this mysterious tragedy, and ever since, the unanswered questions surrounding the only two people who were left—a woman stoned to death in the town center and an abandoned newborn—have plagued her. She's gathered a small crew of friends in the remote village to make a film about what really happened.
But there will be no turning back.
Not long after they've set up camp, mysterious things begin to happen. Equipment is destroyed. People go missing. As doubt breeds fear and their very minds begin to crack, one thing becomes startlingly clear to Alice: they are not alone.
The Committed by Viet Thanh Nguyen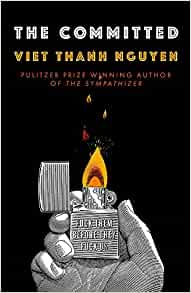 The long-awaited new novel from one of America's most highly regarded contemporary writers, The Committed follows the Sympathizer as he arrives in Paris as a refugee. There he and his blood brother Bon try to escape their pasts and prepare for their futures by turning their hands to capitalism in one of its purest forms: drug dealing. Both literary thriller and brilliant novel of ideas, The Committed is a blistering portrayal of commitment and betrayal that will cement Viet Thanh Nguyen's position in the firmament of American letters.
The Memory Collectors by Kim Neville
In her debut novel, author Kim Neville delivers a unique and intriguing mystery. Readers discover that what most see as trash, a few see as treasure. Objects, like people, have a history and can be cherished, bringing people joy or sorrow, full of darkness and light." Perfect for fans of The Scent Keeper and The Keeper of Lost Things, an atmospheric and enchanting debut novel about two women haunted by buried secrets but bound by a shared gift and the power the past holds over our lives.
Double Blind by Edward St Aubyn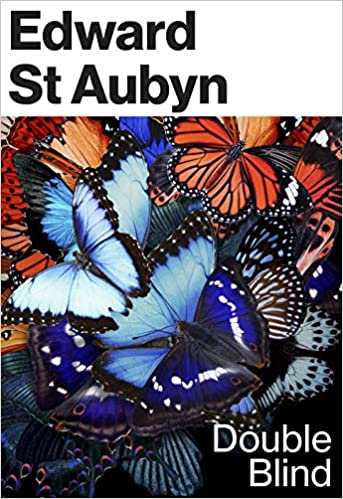 Double Blind follows three close friends and their circle through a year of extraordinary transformation. Set between London, Cap d'Antibes, Big Sur, and a rewilded corner of Sussex, this thrilling, ambitious novel is about the headlong pursuit of knowledge—for the purposes of pleasure, revelation, money, sanity, or survival—and the consequences of fleeing from what we know about others and ourselves.
See on Encore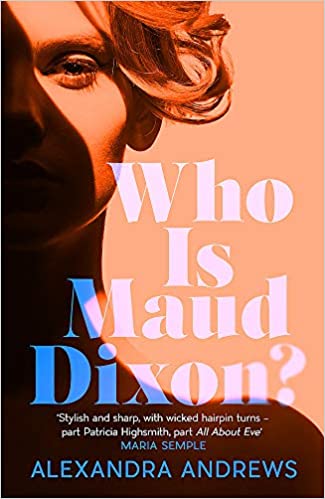 Who Is Maud Dixon? Novel by Alexandra Andrews
Stylish and sharp, with wicked hairpin turns, Who Is Maud Dixon? is part Patricia Highsmith, part All About Eve and pure fun." (Maria Semple, author of Where'd You Go, Bernadette?) Florence Darrow is a low-level publishing employee who believes that she's destined to be a famous writer. When she stumbles into a job as writer's assistant to Maud Dixon, a world-famous, enigmatic novelist whose true identity is a secret, Florence believes that the universe is finally providing her big chance. The arrangement seems perfect.
A Ghost in the Throat by Doireann Ní Ghríofa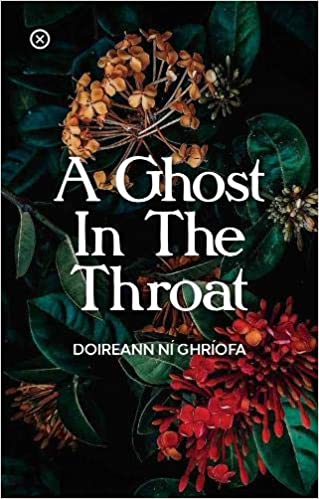 A true original. In this stunningly unusual prose debut, Doireann Ní Ghríofa sculpts essay and autofiction to explore inner life and the deep connection felt between two writers centuries apart. In the 1700s, an Irish noblewoman, on discovering her husband has been murdered, drinks handfuls of his blood and composes an extraordinary poem.
Reserve on Borrowbox or see on Encore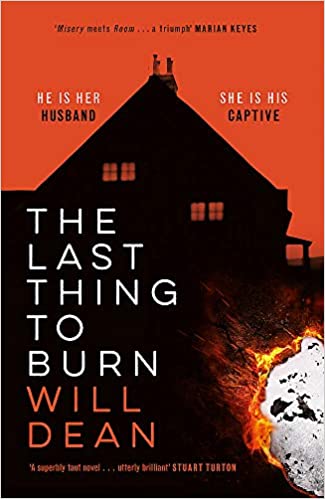 The Last Thing to Burn: A Novel by Will Dean
On an isolated farm in the United Kingdom, a woman is trapped by the monster who kidnapped her seven years ago. When she discovers she is pregnant, she resolves to protect her child no matter the cost, and starts to meticulously plan her escape. But when another woman is brought into the fold on the farm, her plans go awry. Can she save herself, her child, and this innocent woman at the same time? Or is she doomed to spend the remainder of her life captive on this farm?
Intense, dark, and utterly gripping The Last Thing to Burn is a breathtaking thriller from an author to watch.

Hot Stew by Fiona Mozley
London has changed a lot over the years. The Soho that Precious and Tabitha live and work in is barely recognisable anymore. And now, the building they call their home is under threat; its billionaire-owner Agatha wants to kick the women out to build expensive restaurants and luxury flats. Men like Robert, who visit the brothel, will have to go elsewhere. The collection of vagabonds and strays in the basement will have to find somewhere else to live. But the women are not going to go quietly. Hot Stew is an insightful and ambitious novel about property, ownership, wealth and inheritance. It is about the place we occupy in society, especially women, and the importance placed on class and money.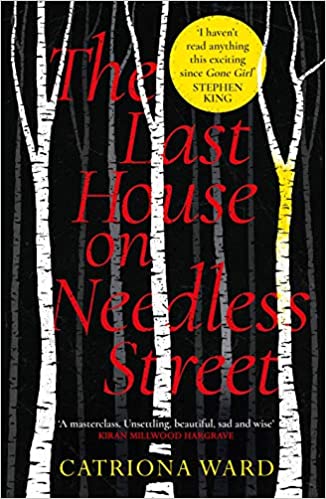 The Last House on Needless Street by Catriona Ward
This is the story of a murderer. A stolen child. Revenge. This is the story of Ted, who lives with his daughter Lauren and his cat Olivia in an ordinary house at the end of an ordinary street. All these things are true. And yet some of them are lies.
You think you know what's inside the last house on Needless Street. You think you've read this story before. In the dark forest at the end of Needless Street, something lies buried. But it's not what you think...

Kitchenly 434 by Alan Warner
Alan Warner is a Scottish novelist who grew up in Connel, near Oban. His notable novels include Morvern Callar and The Sopranos.
Kitchenly 434 is set in a sprawling Tudorbethan mansion in Sussex, Kitchenly Mill Race, on the cusp of the arrival of Margaret Thatcher as Prime Minister. In some ways, the last days of an Age of Innocence.
Marko Morrell, guitarist in Fear Taker, is one of the biggest rock stars in the world. His demanding lifestyle means he is frequently in absentia at Kitchenly, his idyllic country retreat, and so it is his butler (or 'help'), Crofton Park, who is charged with the maintenance and housekeeping. When, one day, two young girls arrive looking for Marko clutching their copies of Fear Taker LPs, Crofton finds himself on a romantic misadventure which leads to the tragi-comic unravelling of the fantasies he has been living by.
A novel about delusional male behaviour, opening and closing curtains, self-awareness, loneliness and 'getting it together in the country', Kitchenly 434 is a magnificent novel about the Golden Age of Rock in the bucolic English countryside.
Non-Fiction Releases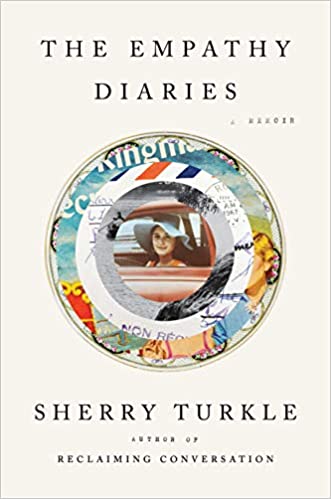 The Empathy Diaries by Sherry Turkle.
In this vivid and poignant narrative, Turkle ties together her coming-of-age and her pathbreaking research on technology, empathy, and ethics. Growing up in post-war Brooklyn, Turkle searched for clues to her identity in a house filled with mysteries. She mastered the codes that governed her secretive mother's life. She learned never to ask about her absent scientist father - and never to use his name, her name. Before empathy was a way to find connection, it was her strategy for survival. Turkle's intellect and curiosity brought her to worlds on the threshold of change. She learned friendship at a Harvard/Radcliffe on the cusp of coeducation during the anti-war movement, she mourned the loss of her mother in Paris as students returned from the 1968 barricades, and she followed her ambition while fighting for her place as a woman and a humanist at MIT. There, Turkle found turbulent love and chronicled the wonders of the new computer culture, even as she warned of its threat to our most essential human connections. The Empathy Diaries captures all this in rich detail - and offers a master class in finding meaning through a life's work.
Tell Me The Truth About Loss: A Psychologist's Personal Story of Loss, Grief and Finding Hope by Niamh Fitzpatrick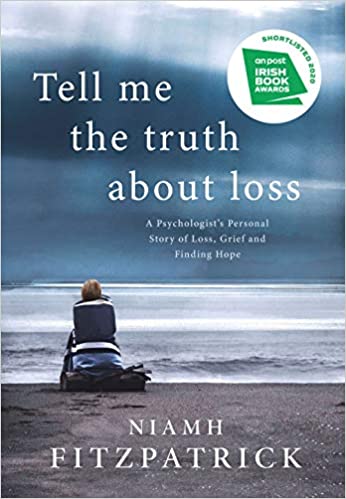 In March 2017, Niamh Fitzpatrick's life fell apart overnight.
Her beloved sister Dara was killed in a helicopter crash. Soon afterwards, Niamh's marriage disintegrated, and she feared she would lose her house. Life as she knew it had ended and the loss she suffered was staggering.
A psychologist for many years, Niamh's job was to guide clients through the worst times in their lives. Drawing on everything she learned, first to survive and then, in time, to begin to thrive, Tell Me the Truth about Loss is a psychologist's journey through loss, grief and the worst of times, while finding hope along the way.
A beautiful book for when life isn't what you expect it to be.
Reserve an ebook, listen to an audiobook on Borrowbox or see on Encore
Beyond Order. 12 More Rules for Life by Jordan B Peterson
In 12 Rules for Life, clinical psychologist and celebrated professor at Harvard and the University of Toronto Dr. Jordan B. Peterson helped millions of readers impose order on the chaos of their lives. Now, in this bold sequel, Peterson delivers twelve more lifesaving principles for resisting the exhausting toll that our desire to order the world inevitably takes.
In a time when the human will increasingly imposes itself over every sphere of life—from our social structures to our emotional states—Peterson warns that too much security is dangerous. What's more, he offers strategies for overcoming the cultural, scientific, and psychological forces causing us to tend toward tyranny, and teaches us how to rely instead on our instinct to find meaning and purpose, even—and especially—when we find ourselves powerless. While chaos, in excess, threatens us with instability and anxiety, unchecked order can petrify us into submission. Beyond Order provides a call to balance these two fundamental principles of reality itself, and guides us along the straight and narrow path that divides them.
February 2021
Irish Authors
The Sunken Road Ciaran McMenamin
A powerful and gripping novel about love, loyalty and obsession set during World War One add the Irish War of Independence.

Francie, Archie and Annie grew up playing together in the hills and rivers of Fermanagh. But in 1914, the boys are seduced by the drama of the war in Europe and leave the village to join up. Before they leave, Francie swears to Annie that he'll keep her little brother safe.
Six years later Francie is hiding out in the barn of Annie's house. He hasn't seen her since that day. He's on the run, a wanted man in the war for independence that is still igniting along the border. And the British officer who is obsessively pursuing him is his old commander from the Western Front. To reach safety Francie will need Annie's help getting over the border, and that means he'll have to confront the truth about why Archie never came back.
Powerfully gripping, Ciaran McMenamin's accomplished novel explores loyalty, love, heroism and the heartbreaking cost of violence.
The Ballad of Lord Edward and Citizen Small - Neil Jordan
From multi- award-winning author and director Neil Jordan comes a new and stunning work of fiction, The Ballad of Lord Edward and Citizen Small. Blending the drama of real events with Jordan's inimitable storytelling ability, this work spotlights a long-forgotten chapter in Ireland's history.
The tale is related by Lord Edward Fitzgerald's manservant Tony Small, a runaway slave who rescued Lord Edward after the Battle of Eutaw Springs during the American War of Independence. While the details of Lord Edward's life are well-documented, very little is known of Tony Small, who, in this gripping narrative, examines the ironies of empire, captivity and freedom. Small, who knows too well the consequences of rebellion and resistance, reflects on Lord Edward's journey from being a loyal servant of the British Empire to becoming a 1798 rebellion leader.
This story is populated with a brimming cast of characters, from Molly, who works as a maid in Leinster House, to Lord Edward's lover Elizabeth Sheridan, her husband, playwright Richard Brinsley Sheridan, and the Lord Lieutenant of Ireland, Lord Camden. The action moves from the Carolinas, to London, to Dublin, to the chaos of revolutionary Paris, and back to Ireland for its inevitable, tragic conclusion.

Pure Gold: Stories  John Patrick McHugh
Debut collection of stories, all set on an imaginary island off the west coast of Ireland, herald a startling new Irish literary voice.
"I felt like we could see everything from up there, the Sputnik television aerials, the hills, the disordered houses, the bogs, all flattened out in front of us. The bloated stink of smoke had wafted down from the fire, along with ginger petal-shavings which drifted lazily in the air, and in the distance, we saw the blue glare of Garda cars." — from 'Bonfire'
Before My Actual Heart Breaks Tish Delaney
'Delaney's writing is a beautiful wave flowing lyrically . . . A touching tale of how one woman survives a tough beginning to eventually end up exactly where her heart belongs.' ANNE GRIFFIN, author of When All is Said.
'If I could go back to being sixteen again, I'd do things differently.' 'Everyone over the age of forty feels like that, you total gom ,' says my best friend Lizzie Magee. When she was young Mary Rattigan wanted to fly . She was going to take off like an angel from heaven and leave the muck and madness of troubled Northern Ireland behind. Nothing but the Land of Happy Ever After would do for her. But as a Catholic girl with a B.I.T.C.H. for a Mammy and a silent Daddy, things did not go as she and Lizzie Magee had planned. Now, five children, twenty-five years, an end to the bombs and bullets, enough whisky to sink a ship and endless wakes and sandwich teas later, Mary's alone. She's learned plenty of hard lessons and missed a hundred steps towards the life she'd always hoped for. Will she finally find the courage to ask for the love she deserves? Or is it too late?
Ten Days  Austin Duffy
In the wake of his wife's death, a man travels with his teenage daughter to America to set right wrongs before it is too late, from a feted Irish writer.
'Austin Duffy's uniquely dry, laconic style adds a subversive and compelling charge to this moving and intense story of the relationship between a father and daughter. A terrific novel' - William Boyd
When Wolf's recently-estranged wife Miriam dies from cancer, his entire world is turned upside down. Wolf and his daughter, Ruth, travel to New York from London to scatter Miriam's ashes in the Hudson River. During the ten High Holy Days of Rosh Hashanah and Yom Kippur they connect up with Miriam's conservative Jewish family, who are adamantly against Miriam's choice of burial. Battling the antagonism of Miriam's Orthodox family, Wolf is also coming to terms with his own hopes to put right wrongs before it's too late.
A tenderly written story of time, grief and memory, Ten Days delves deep into the complicated love between a father and daughter and the bonds of marriage over older family ties.

 
Free Speech and Why It Matters  Andrew Doyle
Free speech is the bedrock of all our liberties, and yet in recent years it has come to be mistrusted. A new form of social justice activism, which perceives language as potentially violent, has prompted a national debate on where the limitations of acceptable speech should be drawn. Governments throughout Europe have enacted 'hate speech' legislation to curb the dissemination of objectionable ideas, Silicon Valley tech giants are collaborating to ensure that they control the limitations of public discourse, and campaigners in the US are calling for revisions to the First Amendment.
However well-intentioned, these trends represent a threat to the freedoms that our ancestors fought and died to secure. In this incisive and fascinating book, Andrew Doyle addresses head-on the most common concerns of free speech sceptics, and offers a timely and robust defence of this most foundational of principles.
Adult Fiction
A Place Like Home: Short Stories Rosamunde Pilcher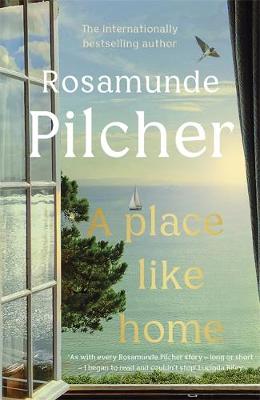 A spellbinding collection of fifteen stories from multi-million copy, internationally bestselling modern classic author Rosamunde Pilcher, with an introduction by Sunday Times bestselling author Lucinda Riley.
In The Holiday, a wife surprises her husband of twenty-five years with a trip full of Mediterranean sunshine, red rocks and blue seas in an effort to rekindle the romance they had before children.
Skelmerton takes the reader to the bright spring sunshine and sparkling waves of a Northumbrian village where old flames meet again.
In A Place Like Home, a lonely young woman goes to recuperate in the Scottish countryside after a brief illness. The fruit orchards and fresh sea air offer much needed respite - but not as much as the handsome, mysterious farmer . . .
Each of the fifteen stories is a perfect slice of romance written with warmth and passion, featuring some wonderfully memorable, smart and feisty female characters that will transport the reader to another time and place.
'An antidote to challenging times, this set of stories from a much-loved author has a comforting, nostalgic feel - cosy and reassuring - with Rosamunde Pilcher's signature insight into domestic hopes and yearnings, taking us into a gentler world.' - Sarah Maine, bestselling author of Beyond the Wild River
The Four Winds Kristin Hannah
From the New York Times bestselling author of The Nightingale and The Great Alone comes an epic novel of love and heroism and hope, set against the backdrop of one of America's most defining eras—the Great Depression.
Texas, 1934. Millions are out of work and a drought has broken the Great Plains. Farmers are fighting to keep their land and their livelihoods as the crops are failing, the water is drying up, and dust threatens to bury them all. One of the darkest periods of the Great Depression, the Dust Bowl era, has arrived with a vengeance.
In this uncertain and dangerous time, Elsa Martinelli—like so many of her neighbours, must make an agonizing choice: fight for the land she loves or go west, to California, in search of a better life. The Four Winds is an indelible portrait of America and the American Dream, as seen through the eyes of one indomitable woman whose courage and sacrifice will come to define a generation.
A Lady's Formula for Love 
Elizabeth Everett
What is a Victorian lady's formula for love? Mix one brilliant noblewoman and her enigmatic protection officer. Add in a measure of danger and attraction. Heat over the warmth of humour and friendship, and the result is more than simple chemistry--it's elemental.

Lady Violet is keeping secrets. First, she founded a clandestine sanctuary for England's most brilliant female scientists. Second, she is using her genius on a confidential mission for the Crown. But the biggest secret of all? Her feelings for protection officer Arthur Kneland.

Solitary and reserved, Arthur learned the hard way to put duty first. But the more time he spends in the company of Violet and the eccentric club members, the more his best intentions go up in flames, literally.

When a shadowy threat infiltrates Violet's laboratories, endangering her life and her work, scientist and bodyguard will find all their theories put to the test--and learn that the most important discoveries are those of the heart.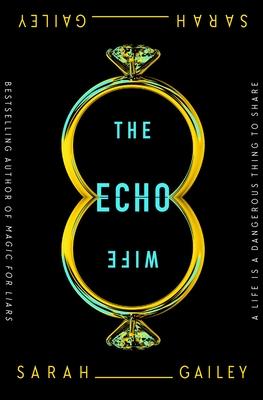 The Echo Wife  Sarah Gailey
A dark and suspenseful novel of lies, betrayal, and identity, perfect for fans of Big Little Lies and Charlie Brooker's Black Mirror.
It was meant to be an evening to honour and celebrate Evelyn Caldwell's award-winning, career-making scientific research - but Evelyn has things on her mind.
Things like Nathan, her husband, who has left her for a younger, better, newer woman. A woman who is now pregnant - but shouldn't be - and is strikingly familiar. Too familiar to be a coincidence.
A woman who shouldn't exist.
The Echo Wife is a propulsive new novel from an international rising star about identity, murder, and the choices society forces women to make.
Pretty Little Wife  Darby Kane
Debut author Darby Kane thrills with this twisty domestic suspense novel that asks one central question: shouldn't a dead husband stay dead?
Lila Ridgefield lives in an idyllic college town, but not everything is what it seems. Lila isn't what she seems. A student vanished months ago. Now, Lila's husband, Aaron, is also missing. At first these cases are treated as horrible coincidences until it's discovered the student is really the third of three unexplained disappearances over the last few years. The police are desperate to find the connection, if there even is one. Little do they know they might be stumbling over only part of the truth?
The Ardent Swarm Yamen Manai
Sidi lives a hermetic life as a bee whisperer, tending to his beloved "girls" on the outskirts of the desolate North African village of Nawa. He wakes one morning to find that something has attacked one of his beehives, brutally killing every inhabitant. Heartbroken, he soon learns that a mysterious swarm of vicious hornets committed the mass murder—but where did they come from, and how can he stop them? If he is going to unravel this mystery and save his bees from annihilation, Sidi must venture out into the village and then brave the big city and beyond in search of answers.
Along the way, he discovers a country and a people turned upside down by their new post–Arab Spring reality as Islamic fundamentalists seek to influence votes any way they can on the eve of the country's first democratic elections. To succeed in his quest, and find a glimmer of hope to protect all that he holds dear, Sidi will have to look further than he ever imagined.
In this brilliantly accessible modern-day parable, Yamen Manai uses a masterful blend of humor and drama to reveal what happens in a country shaken by revolutionary change after the world stops watching.
Exit Belinda Bauer
Perfect for fans of Richard Osman's The Thursday Murder Club, this is the page-turning, twisty new crime novel and Sunday Times Thriller of the Month from the bestselling author of Snap.
Pensioner Felix Pink is about to find out that it's never too late . . . for life to go horribly wrong. When Felix lets himself in to Number 3 Black Lane, he's there to perform an act of charity: to keep a dying man company as he takes his final breath. But just fifteen minutes later Felix is on the run from the police - after making the biggest mistake of his life. Now his world is turned upside down as he must find out if he's really to blame, or if something much more sinister is at play. All while staying one shaky step ahead of the law.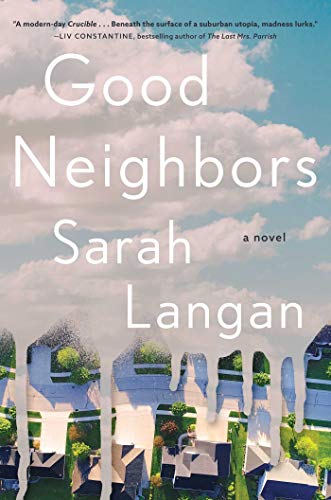 Good Neighbours Sarah Langan
Welcome to Maple Street, a picture-perfect slice of suburban Long Island, its residents bound by their children, their work, and their illusion of safety in a rapidly changing world.
But menace skulks beneath the surface of this exclusive enclave, making its residents prone to outrage. When the Wilde family moves in, they trigger their neighbors' worst fears. Dad Arlo's a gruff has-been rock star with track marks. Mom Gertie's got a thick Brooklyn accent, with high heels and tube tops to match. Their weird kids cuss like sailors. They don't fit with the way Maple Street sees itself.
Though Maple Street's Queen Bee, Rhea Schroeder—a lonely college professor repressing a dark past—welcomed Gertie and her family at first, relations went south during one spritzer-fueled summer evening, when the new best friends shared too much, too soon. By the time the story opens, the Wildes are outcasts.
As tensions mount, a sinkhole opens in a nearby park, and Rhea's daughter Shelly falls inside. The search for Shelly brings a shocking accusation against the Wildes. Suddenly, it is one mom's word against the other's in a court of public opinion that can end only in blood.
A riveting and ruthless portrayal of American suburbia, Good Neighbors excavates the perils and betrayals of motherhood and friendships and the dangerous clash between social hierarchy, childhood trauma, and fear.
Bark Lorrie Moore
In these eight masterful stories, Lorrie Moore explores the passing of time and summons up its inevitable sorrows and comic pitfalls. Gimlet-eyed social observation, the public and private absurdities of American life, irony and half-cracked love wend their way through these stories, in which Moore is always tender, never sentimental and often heartbreakingly funny.
City of A Thousand Gates  Rebecca Sacks
Brave and bold, this gorgeously written novel introduces a large cast of characters from various backgrounds in a setting where violence is routine and where survival is defined by boundaries, walls, and checkpoints that force people to live and love within and across them. amid, a college student, has entered Israeli territory illegally for work. Rushing past soldiers, he bumps into Vera, a German journalist headed to Jerusalem to cover the story of Salem, a Palestinian boy beaten into a coma by a group of revenge-seeking Israeli teenagers. On her way to the hospital, Vera runs in front of a car that barely avoids hitting her. The driver is Ido, a new father traveling with his American wife and their baby. Ido is distracted by thoughts of a young Jewish girl murdered by a terrorist who infiltrated her settlement. Ori, a nineteen-year-old soldier from a nearby settlement, is guarding the checkpoint between Bethlehem and Jerusalem through which Samar--Hamid's professor--must pass.
These multiple strands open this magnificent and haunting novel of present-day Israel and Palestine, following each of these diverse characters as they try to protect what they love. Their interwoven stories reveal complicated, painful truths about life in this conflicted land steeped in hope, love, hatred, terror, and blood on both sides.
City of a Thousand Gates brilliantly evokes the universal drives that motivate these individuals to think and act as they do--desires for security, for freedom, for dignity, for the future of one's children, for land that each of us, no matter who or where we are, recognize and share.
Water Memory Daniel Pyne
A fast-paced, page-turning thriller that contemplates the consequences of motherhood, memory, and crime as a commodity.
Black ops specialist Aubrey Sentro may be one concussion away from death. But when pirates seize the cargo ship she's on, she must decide whether to risk her life to save her fellow passengers. Sentro's training takes over, and she's able to elude her captors, leaving bodies in her wake. But her problems are just getting started. Her memory lapses are getting more frequent, symptoms of serial-concussion syndrome. As she plays a deadly game of cat and mouse with the pirates, she pushes herself to survive by focusing on thoughts of her children. She's never told them what she really does for a living, and now she might not get the chance. While her memories make her vulnerable, motherhood makes her dangerous.
Adult Non Fiction
Made in China: A Prisoner, an SOS Letter, and the Hidden Cost of America's Cheap Goods Amelia Pang
In 2012, an Oregon mother named Julie Keith opened up a package of Halloween decorations. The cheap foam headstones had been five dollars at Kmart, too good a deal to pass up. But when she opened the box, something shocking fell out: an SOS letter, handwritten in broken English.
  "Sir: If you occassionally buy this product, please kindly resend this letter to the World Human Right Organization. Thousands people here who are under the persicuton of the Chinese Communist Party Government will thank and remember you forever."
The note's author, Sun Yi, was a mild-mannered Chinese engineer turned political prisoner, forced into grueling labor for campaigning for the freedom to join a forbidden meditation movement. He was imprisoned alongside petty criminals, civil rights activists, and tens of thousands of others the Chinese government had decided to "reeducate," carving foam gravestones and stitching clothing for more than fifteen hours a day.

In Made in China, investigative journalist Amelia Pang pulls back the curtain on Sun's story and the stories of others like him, including the persecuted Uyghur minority group whose abuse and exploitation is rapidly gathering steam. What she reveals is a closely guarded network of laogai—forced labor camps—that power the rapid pace of American consumerism. Through extensive interviews and firsthand reportage, Pang shows us the true cost of America's cheap goods and shares what is ultimately a call to action—urging us to ask more questions and demand more answers from the companies we patronize.
---