Newly Published
New publications to watch out for and quick links to reserve them on our library catalogue or find them on BorrowBox.

October 5th: Crossroads by Jonathan Franzen (Fourth Estate)
For fans of Dave Eggers, Jeffrey Eugenides, A M Homes, Daniel Kehlmann, Annie Proulx and Donna Tartt
It's December 23, 1971, and heavy weather is forecast for Chicago. Russ Hildebrandt, the associate pastor of a liberal suburban church, is on the brink of breaking free of a marriage he finds joyless – unless his wife, Marion, who has her own secret life, beats him to it. Their eldest child, Clem, is coming home from college on fire with moral absolutism, having taken an action that will shatter his father. Clem's sister, Becky, long the social queen of her high-school class, has sharply veered into the counterculture, while their brilliant younger brother Perry, who's been selling drugs to seventh-graders, has resolved to be a better person. Each of the Hildebrandts seeks a freedom that each of the others threatens to complicate.
Jonathan Franzen's novels are celebrated for their unforgettably vivid characters and their keen-eyed take on the complexities of contemporary America. Now, for the first time, in Crossroads, Franzen explores the history of a generation. With characteristic humour and complexity, and with even greater warmth, he conjures a world that feels no less immediate.
A tour de force of interwoven perspectives and sustained suspense, Crossroads is the story of a Midwestern family at a historical moment of moral crisis. Jonathan Franzen's gift for melding the small picture and the big picture has never been more dazzlingly evident.
Read Jonathan Franzen ebooks on BorrowBox
October 5th: The Storyteller: Tales of Life and Music Hardcover by Dave Grohl (Simon & Schuster)
The long-awaited autobiography of the legendary Nirvana and Foo Fighters rock star, Dave Grohl.
"So, I've written a book. Having entertained the idea for years, and even offered a few questionable opportunities ('It's a piece of cake! Just do four hours of interviews, find someone else to write it, put your face on the cover, and voila!'), I have decided to write these stories just as I have always done, in my own hand. The joy that I have felt from chronicling these tales is not unlike listening back to a song that I've recorded and can't wait to share with the world, or reading a primitive journal entry from a stained notebook, or even hearing my voice bounce between the Kiss posters on my wall as a child. This certainly doesn't mean that I'm quitting my day job, but it does give me a place to shed a little light on what it's like to be a kid from Springfield, Virginia, walking through life while living out the crazy dreams I had as young musician. From hitting the road with Scream at 18 years old, to my time in Nirvana and the Foo Fighters, jamming with Iggy Pop or playing at the Academy Awards or dancing with AC/DC and the Preservation Hall Jazz Band, drumming for Tom Petty or meeting Sir Paul McCartney at Royal Albert Hall, bedtime stories with Joan Jett or a chance meeting with Little Richard, to flying halfway around the world for one epic night with my daughters…the list goes on. I look forward to focusing the lens through which I see these memories a little sharper for you with much excitement." (From the Back Cover)
October 5th: The Lincoln Highway by Amor Towles (Hutchinson)
In June, 1954, eighteen-year-old Emmett Watson is
driven home to Nebraska by the warden of the juvenile work farm where he has just served fifteen months for involuntary manslaughter.

With his mother long gone, his father recently deceased, and the family farm foreclosed upon by the bank, Emmett plans to pick up his eight-year-old brother Billy and head to California to start a new life.

But when the warden drives away, Emmett discovers that two friends from the work farm have stowed away in the trunk of the warden's car. They have a very different plan for Emmett's future, one that will take the four of them on a fateful journey in the opposite direction - to New York City.

Bursting with life, charm, richly imagined settings and unforgettable characters, The Lincoln Highway is an extraordinary journey through 1950s America from the pen of a master storyteller. (from the Publisher)
7th October : Life Without Children by Roddy Doyle (Jonathan Cape)
A brilliantly warm, witty and moving portrait of our pandemic lives, told in ten heart-rending short stories

Love and marriage. Children and family. Death and grief. Life touches everyone the same. But living under lockdown, it changes us alone.

In these ten, beautifully moving short stories mostly written over the last year, Booker Prize winner Roddy Doyle paints a collective portrait of our strange times. A man abroad wanders the stag-and-hen-strewn streets of Newcastle, as news of the virus at home asks him to question his next move. An exhausted nurse struggles to let go, having lost a much-loved patient in isolation. A middle-aged son, barred from his mother's funeral, wakes to an oncoming hangover of regret.

Told with Doyle's signature warmth, wit and extraordinary eye for the richness that underpins the quiet of our lives, Life Without Children cuts to the heart of how we are all navigating loss, loneliness, and the shifting of history underneath our feet.
(from the publisher)
Browse other ebooks by Roddy Doyle on BorrowBox
October 7th: A Furious Devotion: The Life of Shane MacGowan by Richard Balls (Omnibus)
Punk protagonist, legendary drinker, Irish musical icon. The complete and extraordinary journey of the Pogues' notorious frontman from outcast to national treasure has never been told – until now.
A Furious Devotion vividly recounts the experiences that shaped the greatest songwriter of his generation: the formative trips to his mother's homestead in Tipperary, the explosion of punk which changed his life, and the drink and drugs that nearly ended it.
As well as exclusive interviews with Shane himself, author Richard Balls has secured contributions from his wife and family, and people who have never spoken publicly about Shane before: close associates, former girlfriends and the English teacher who first spotted his literary gift. Nick Cave, Aidan Gillen, Cillian Murphy, Christy Moore, Sinead O'Connor and Dermot O'Leary are on the rollcall of those paying tribute to the gifted songwriter and poet.
This frank and extensive biography also includes many previously unseen personal photographs. (from the publisher)
October 12th: State of Terror by Hilary Clinton and Louise Penny (PanMacMillan)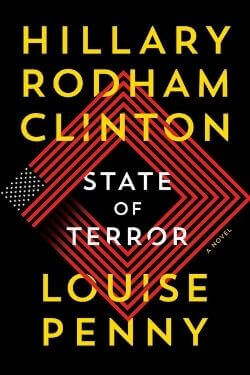 Take a ringside seat in the high-stakes world of international politics . . .

After a tumultuous period in American politics, a new administration has just been sworn in. Secretary of State, Ellen Adams, is determined to do her duty for her country. But she is about to face a horrifying international threat . . .

A young foreign service officer has received a baffling text from an anonymous source. Too late, she realizes it was a hastily coded warning. Then a series of bus bombs devastate Europe, heralding the rise of a new rogue terrorist organisation who will stop at nothing in their efforts to develop their own nuclear arsenal.

As Ellen unravels the damaging effects of the former presidency on international politics, she must also contemplate the unthinkable: that the last president of the United States was more than just an ineffectual leader. Was he also a traitor to his country?

From the number one bestselling authors Hillary Clinton and Louise Penny comes a novel of unsurpassed thrills and incomparable insider expertise.
'A rip-roaring, brilliant page-turner, but it's also timely, cheeky, important and wonderfully, courageously provocative. What great fun!' James Patterson

'Clinton and Penny are each a force on their own - put together they are unstoppable'
Karin Slaughter

'Smart and fast and twisty, State of Terror is a dazzlingly unpredictable political thriller. I loved it' Kathy Reichs
(from the publisher)
14th October: The Party Crasher by Sophie Kinsella (Transworld)
Perfect for fans of Claudia Carroll, Emily Giffin or Pauline McLynn
The Talbots are having one last party at their family home. But Effie hasn't been invited . . .

Effie's still not over her parents splitting up a year ago. Her dad and his new girlfriend are posting their PDAs all over Instagram - and no one should have to deal with photos of their dad with the hashtags #viagraworks and #sexinyoursixties. Now they're selling the beloved family home and holding a 'house-cooling' party. When Effie receives only a last-minute 'anti-invitation', she decides to give it a miss.

Until she remembers her precious Russian dolls, safely tucked away up a chimney. She'll have to go back for them - but not as a guest. She'll just creep in, grab the dolls and make a swift exit. No one will know she was ever there.

Of course, nothing goes to plan. Not only does Effie bump into her ex-boyfriend (who she's very much not over), she can't find the dolls. And as she secretly clambers around dusty attics, hides under tables and mournfully eyes up the dessert table, she discovers unexpected truths about her family - and even about herself.

With time (and hiding places) running out, Effie starts to wonder if she'd be better off simply crashing the party. Perhaps that's the only way to find out what's really going on with her family...

Expect shocking secrets, hilarious mix-ups and an unforgettable romance. Welcome to the party of the year!
Browse ebooks and eaudiobooks by Sophie Kinsella on BorrowBox
October 14th: Windswept & Interesting: My Autobiography by Billy Connolly (Two Roads)
In his first full-length autobiography, comedy legend and national treasure Billy Connolly reveals the truth behind his windswept and interesting life.

Born in a tenement flat in Glasgow in 1942, orphaned by the age of 4, and a survivor of appalling abuse at the hands of his own family, Billy's life is a remarkable story of success against all the odds.

Billy found his escape first as an apprentice welder in the shipyards of the River Clyde. Later he became a folk musician – a 'rambling man' – with a genuine talent for playing the banjo. But it was his ability to spin stories, tell jokes and hold an audience in the palm of his hand that truly set him apart.

As a young comedian Billy broke all the rules. He was fearless and outspoken – willing to call out hypocrisy wherever he saw it. But his stand-up was full of warmth, humility and silliness too. His startling, hairy 'glam-rock' stage appearance – wearing leotards, scissor suits and banana boots – only added to his appeal.

It was an appearance on Michael Parkinson's chat show in 1975 – and one outrageous story in particular – that catapulted Billy from cult hero to national star. TV shows, documentaries, international fame and award-winning Hollywood movies followed. Billy's pitch-perfect stand-up comedy kept coming too – for over 50 years, in fact – until a double diagnosis of cancer and Parkinson's Disease brought his remarkable live performances to an end. Since then he has continued making TV shows, creating extraordinary drawings… and writing.

Windswept and Interesting is Billy's story in his own words. It is joyfully funny – stuffed full of hard-earned wisdom as well as countless digressions on fishing, farting and the joys of dancing naked. It is an unforgettable, life-affirming story of a true comedy legend. (from the publisher's website)
October 14th: Three Sisters by Heather Morris (Bonnier Zaffre)
A promise to stay together. An unbreakable bond. A fierce will to survive. From international bestselling author Heather Morris comes the breath-taking conclusion to The Tattooist of Auschwitz trilogy. When they are girls, Cibi, Magda and Livia make a promise to their father - that they will stay together, no matter what. Years later, at just 15 years old, Livia is ordered to Auschwitz by the Nazis. Cibi, only 19 herself, remembers their promise and follows Livia, determined to protect her sister, or die with her. In their hometown in Slovakia, 17-year-old Magda hides, desperate to evade the barbaric Nazi forces. But it is not long before she is captured and condemned to Auschwitz. In the horror of the death camp, these three beautiful sisters are reunited. Though traumatised by their experiences, they are together. They make another promise: that they will live. Their fight for survival takes them from the hell of Auschwitz, to a death march across war-torn Europe and eventually home to Slovakia, now under iron Communist rule. Determined to begin again, they embark on a voyage of renewal, to the new Jewish homeland, Israel. Rich in vivid detail, and beautifully told, Three Sisters will break your heart, but leave you amazed and uplifted by the courage and fierce love of three sisters, whose promise to each other kept them alive. Two of the sisters are in Israel today, surrounded by family and friends. They have chosen Heather Morris to reimagine their story in her astonishing new novel, Three Sisters. (from the back cover)
October 14th: The Culture by Ken MacLeod & Iain M. Banks (Little Brown)
Iain M. Banks, the modern master of SF, created many original drawings detailing the universe of his bestselling Culture novels. Now these illustrations – many of them annotated – are being published for the very first time in a book that celebrates Banks's grand vision. It is an essential addition to the collection of any Iain M. Banks fan.
October 21st: Oh, William! by Elizabeth Strout (Random House)
Pulitzer Prize winner Elizabeth Strout explores the mysteries of marriage and the secrets we keep, as a former couple reckons with where they've come from—and what they've left behind. 

I would like to say a few things about my first husband, William. 

Lucy Barton is a writer, but her ex-husband, William, remains a hard man to read. William, she confesses, has always been a mystery to me. Another mystery is why the two have remained connected after all these years. They just are. 

So Lucy is both surprised and not surprised when William asks her to join him on a trip to investigate a recently uncovered family secret—one of those secrets that rearrange everything we think we know about the people closest to us. What happens next is nothing less than another example of what Hilary Mantel has called Elizabeth Strout's "perfect attunement to the human condition." There are fears and insecurities, simple joys and acts of tenderness, and revelations about affairs and other spouses, parents and their children. On every page of this exquisite novel we learn more about the quiet forces that hold us together—even after we've grown apart. 

At the heart of this story is the indomitable voice of Lucy Barton, who offers a profound, lasting reflection on the very nature of existence. "This is the way of life," Lucy says: "the many things we do not know until it is too late."
(from the publisher)
October 21st: Small Things Like These by Claire Keegan (Faber)
In the weeks leading up to Christmas, Bill Furlong, a family man confronts his past and a discovery which leads him to find and renew the fire and freshness in his heart. Told with restraint and grace, it displays Claire Keegan's phenomenal talent, a writer who has won praise from Hilary Mantel, Anne Enright and Richard Ford.
Claire Keegan grew up on a farm in Wicklow. Her first collection of short stories, Antarctica, was completed in 1998. It announced her as an exceptionally gifted and versatile writer of contemporary fiction, and she was awarded the Rooney Prize for Literature. Her second short-story collection, Walk the Blue Fields, was published to enormous critical acclaim in 2007 and won her the 2008 Edge Hill Prize for Short Stories. Foster, a short novel, was published in 2010 and won the Davy Byrnes Award, judged by Richard Ford. Claire Keegan lives in County Wexford, Ireland. (from the publisher)
October 26th: On Girlhood : 15 Stories from the Well-Read Black Girl Library by Glory Edim, Editor (Liveright)
This meticulously selected anthology features a wide range of unique voices, finally illuminating a distinctly robust sector of contemporary literature: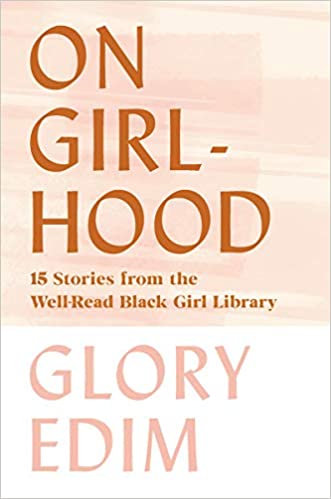 groundbreaking short stories that explore the thin yet imperative line between Black girlhood and womanhood.
Divided into four themes—Innocence, Belonging, Love, and Self-Discovery—the unforgettable young protagonists within contend with the trials of coming of age that shape who they are and what they will become. With this tradition in mind, Innocence opens with Jamaica Kincaid's searing "Girl," in which a mother offers fierce instructions to her impressionable daughter. This deceptively simple yet profound monologue is followed by Toni Morrison's first and only published short story, the now-canonical "Recitatif," about two neglected girls who come together in youth only to find themselves on opposite picket lines in adulthood.
At times heartbreaking and at times hilarious, these stories boldly push past flat stereotypes and powerfully convey the beauty of Black girlhood. In bringing together an array of influential authors—past and present—whose work remains timeless, Glory Edim has created an indispensable compendium for every home library and a soul-stirring guide to coming of age.
Featuring stories by Jamaica Kincaid, Toni Morrison, Dorothy West, Rita Dove, Camille Acker, Toni Cade Bambara, Amina Gautier, Alexia Arthurs, Dana Johnson, Alice Walker, Gwendolyn Brooks, Edwidge Danticat, Shay Youngblood, Paule Marshall, and Zora Neale Hurston.
(from the publisher)
August 2021
5th August
Blank Pages and Other Stories by Bernard MacLaverty
The extraordinary new story collection from one of Ireland's greatest writers and bestselling author of Mindwinter Break.

Bernard MacLaverty is a consummately gifted short-story writer and novelist whose work – like that of John McGahern, William Trevor, Edna O'Brien or Colm Tóibín – is deceptively simple on the surface, but carries a turbulent undertow. Everywhere, the dark currents of violence, persecution and regret pull at his subject matter: family love, the making of art, Catholicism, the Troubles and, latterly, ageing.

Blank Pages is a collection of twelve extraordinary new stories that show the emotional range of a master. 'Blackthorns', for instance, tells of a poor out-of-work Catholic man who falls gravely ill in the sectarian Northern Ireland of 1942 but is brought back from the brink by an unlikely saviour. The most recently written story here is the harrowing but transcendent 'The End of Days', which imagines the last moments in the life of painter Egon Schiele, watching his wife dying of Spanish flu – the world's worst pandemic, until now.

Much of what MacLaverty writes is an amalgam of sadness and joy, of circumlocution and directness. He never wastes words but neither does he ever forget to make them sing. Each story he writes creates a universe.
The Echo Chamber by John Boyne (Doubleday)
Reserve on Encore           John Boyne eBooks and eAudiobooks on BorrowBox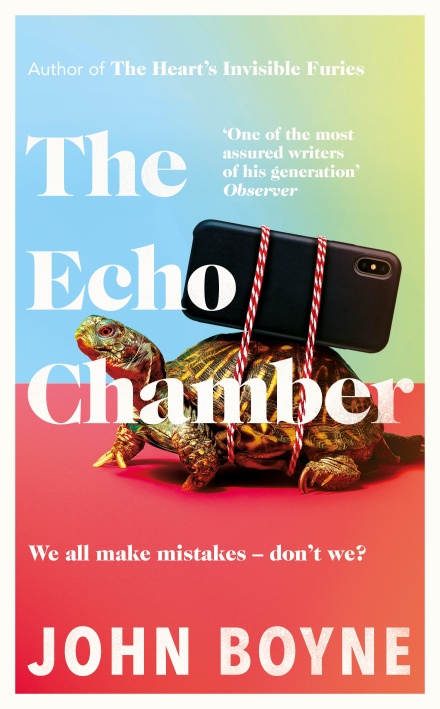 What a thing of wonder a mobile phone is. Six ounces of metal, glass and plastic, fashioned into a sleek, shiny, precious object. At once, a gateway to other worlds - and a treacherous weapon in the hands of the unwary, the unwitting, the inept.

The Cleverley family live a gilded life, little realising how precarious their privilege is, just one tweet away from disaster. George, the patriarch, is a stalwart of television interviewing, a 'national treasure' (his words), his wife Beverley, a celebrated novelist (although not as celebrated as she would like), and their children, Nelson, Elizabeth, Achilles, various degrees of catastrophe waiting to happen.

Together they will go on a journey of discovery through the Hogarthian jungle of the modern living where past presumptions count for nothing and carefully curated reputations can be destroyed in an instant. Along the way they will learn how volatile, how outraged, how unforgiving the world can be when you step from the proscribed path.

Powered by John Boyne's characteristic humour and razor-sharp observation, The Echo Chamber is a satiric helter skelter, a dizzying downward spiral of action and consequence, poised somewhere between farce, absurdity and oblivion. To err is maybe to be human but to really foul things up you only need a phone.

'Sharp, funny, and beautifully written, but it's also a brilliant reflection on the landscape we now live in' Sunday Times bestselling author, Joanna Cannon
19th August
Normal Sheeple by Ross O'Carroll-Kelly (Sandycove)
A love affair born in rural Ireland! Two mismatched lovers, locked in a relationship that will change both of them ... forever!
From the day I was born, I was brought up to believe that Gaelic games were invented for people too stupid to understand the laws of rugby. Little did I know that one day I would become a legend of Kerry football. But then my life has taken a lot of unexpected twists and turns.

My old man is, like, the Taoiseach of the country. My wife is an actual Minister in his Government. And my suddenly teenage daughter is heading for the Jailtacht - and her very first rugby boyfriend.
And then there's Marianne ...

Of course, I was too busy becoming a Gaelic football stor to realise that my family - like the entire country - was being pushed towards a cliff edge. And I was the only man capable of saving Ireland's democracy. Which is just like, 'Fooooooock!'

'Ross is a national institution' Irish Times

'When the literary history of the 21st century is written, it will record that a cartoon rugger bugger stole the hearts of the Irish people' Sunday Times
56 Days by Catherine Ryan Howard (Atlantic Books)
https://catherineryanhoward.com/56daysbook/
No one even knew they were together. Now one of them is dead.
56 DAYS AGO
Ciara and Oliver meet in a supermarket queue in Dublin and start dating the same week COVID-19 reaches Irish shores.
35 DAYS AGO
When lockdown threatens to keep them apart, Oliver suggests they move in together. Ciara sees a unique opportunity for a relationship to flourish without the scrutiny of family and friends. Oliver sees a chance to hide who – and what – he really is.
TODAY
Detectives arrive at Oliver's apartment to discover a decomposing body inside. Can they determine what really happened, or has lockdown created an opportunity for someone to commit the perfect crime?
'Compulsive, intriguing and fantastically entertaining' Liz Nugent
Checkout 19 by Claire-Louise Bennett (Jonathan Cape Ltd)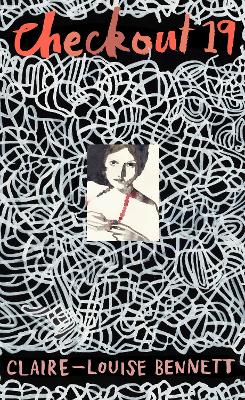 With fierce imagination, a woman revisits the moments that shape her life; from crushes on teachers to navigating relationships in a fast-paced world; from overhearing her grandmothers' peculiar stories to nurturing her own personal freedom and a boundless love of literature.
Fusing fantasy with lived experience, Checkout 19 is a vivid and mesmerising journey through the small traumas and triumphs that define us - as readers, as writers, as human beings.
A Slow Fire Burning by Paula Hawkins (Penguin) [31st August]
'What is wrong with you?'
Laura has spent most of her life being judged. She's seen as hot-tempered, troubled, a loner. Some even call her dangerous.
Miriam knows that just because Laura is witnessed leaving the scene of a horrific murder with blood on her clothes, that doesn't mean she's a killer. Bitter experience has taught her how easy it is to get caught in the wrong place at the wrong time.
Carla is reeling from the brutal murder of her nephew. She trusts no one: good people are capable of terrible deeds. But how far will she go to find peace?
Innocent or guilty, everyone is damaged. Some are damaged enough to kill.
Look what you started.
Who Took Eden Mulligan? By Sharon Dempsey
'They're dead. They're all dead. It's my fault. I killed them.'
Those are the words of Iona Gardener, who stands bloodied and staring as she confesses to the murder of four people in a run-down cottage outside of Belfast.
Outside the cottage, five old dolls are hanging from a tree. Inside the cottage, the words "WHO TOOK EDEN MULLIGAN?" are graffitied on the wall, connecting the murder scene with the famous cold case of Eden Mulligan, a mother-of-five who went missing during The Troubles.
But this case is different. Right from the start.
Because no one in the community is willing to tell the truth, and the only thing DI Danny Stowe and forensic psychologist Rose Lainey can be certain of is that Iona Gardener's confession is false….
Praise for Who Took Eden Mulligan?

'A dark, disturbing and gripping read perfect for fans of Jane Casey, Patricia Gibney and Brian McGilloway' Claire Allan

'A twisting tale of intrigue that never lets up.' Brian McGilloway

'A dark, twisting, compelling tale' Stuart Neville                   

'Gripping and pacy' Steve Cavanagh

'A hugely promising debut' Irish Independent
Bombshell by Sarah MacClean 
For fans of Bridgerton by Julia Quinn
Sometimes the best gentleman for the job is a lady.

After years of living as London's brightest scandal, Lady Sesily Talbot has embraced the reputation and the freedom that comes with the title. No one looks twice when she lures a gentleman into the dark gardens beyond a Mayfair ballroom…and no one realizes those trysts are not what they seem.

No one, that is, but Caleb Calhoun, who has spent years trying not to notice his best friend's beautiful, brash, brilliant sister. If you ask him, he's been a saint about it, considering the way she looks at him…and the way she talks to him…and the way she'd felt in his arms during their one ill-advised kiss.

Except someone has to keep Sesily from tumbling into trouble during her dangerous late-night escapades, and maybe close proximity is exactly what Caleb needs to get this infuriating, outrageous woman out of his system. But now Caleb is the one in trouble, because he's fast realizing that Sesily isn't for forgetting…she's forever. And forever isn't something he can risk.

Praise for Sarah MacLean:

'My absolute go-to author for clever, sexy and fun historical romances' Jennifer L. Armentrout

'Sarah MacLean has reignited the romance genre with a bolder edge' The New Yorker

'Funny, smart, feminist and roastingly hot' BookRiot.com

'Do yourself a favor and discover the compelling magic of Sarah MacLean' Amanda Quick

'MacLean writes with an entirely unique blend of elegance and ferocity that bursts from every page' Entertainment Weekly
The Riveria House by Natasha Lester (Little Brown)
Set between war-torn Paris and the present day, The Riviera House is a breathtakingly beautiful story of love and sacrifice. Perfect for fans of Rachel Hore, Lucinda Riley and Tracy Rees
ONE UNFORGETTABLE SUMMER WILL UNLOCK A DECADES-OLD SECRET . . .

When Remy discovers she's mysteriously inherited a house on the French Riviera, she drops everything to go there, desperately seeking answers and an escape from her broken heart. There, she's shocked to find a catalogue of the artwork known to have been stolen during WWII and is even more surprised when she recognises one as the painting that hung in her childhood bedroom.

In Paris, 1939, while working at the Louvre, bold and beautiful Eliane falls for talented painter Xavier. But when the Nazis occupy the city, Xavier leaves for England, leaving Eliane behind. Heartbroken, she throws herself into helping the resistance catalogue the priceless treasures the Nazis are stealing. But Eliane is playing a dangerous game, and after a trip to a stunning home on the French Riviera, she realises she may have put her trust in the wrong person . . .

As Remy questions everything she thought she knew about her family, Eliane finds herself in real peril. Could it be that the Riviera house holds more secrets than either Remy or Eliane are ready to face?
PRAISE FOR NATASHA LESTER:

'A meticulously researched novel about the lengths people will go to protect one another, and a love that lasts a lifetime . . . an extraordinary book' MARIE CLAIRE

'Divine' GILL PAUL, bestselling author of The Secret Wife

'An emotional and sweeping tale' CHANEL CLEETON, bestselling author of Next Year in Havana

'A splendid, breathtaking novel, full of mystery and passion…a must read!' JEANNE MACKIN, author of The Last Collection
A Tomb With a View - The Stories & Glories of Graveyards: A Financial Times Book of the Year
Orwell Prize-nominated journalist Peter Ross uncovers the stories and glories of graveyards.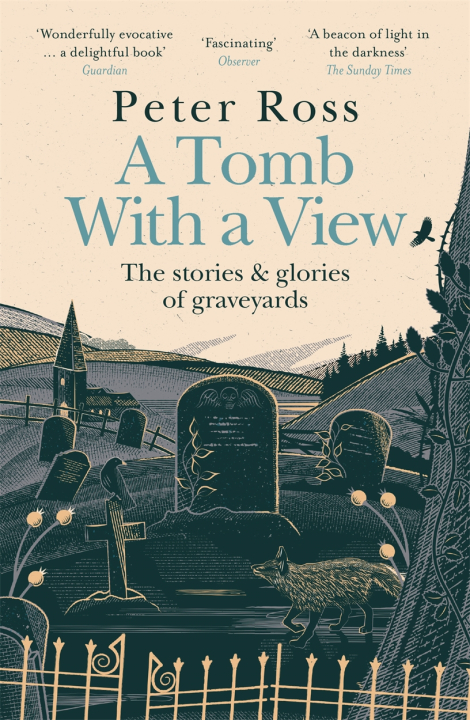 Peter Ross (Headline Book Publishing)
Enter a grave new world in this acclaimed book as Peter Ross uncovers the stories and glories of graveyards. Who are London's outcast dead and why is David Bowie their guardian angel? What is the remarkable truth about Phoebe Hessel, who disguised herself as a man to fight alongside her sweetheart, and went on to live in the reigns of five monarchs? Why is a Bristol cemetery the perfect wedding venue for goths?

All of these sorrowful mysteries – and many more – are answered in A Tomb With A View, a book for anyone who has ever wandered through a field of crooked headstones and wondered about the lives and deaths of those who lie beneath.

So push open the rusting gate, push back the ivy, and take a look inside…
Woke, Inc.: Inside the Social Justice Scam by Vivek Ramaswamy (Swift Press) Aug 23rd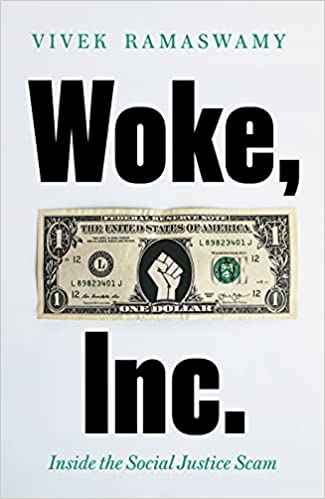 A young entrepreneur makes the case that politics has no place in business, and sets out a new vision for the future of capitalism.
The modern woke-industrial complex divides us as a people. By mixing morality with consumerism, corporate elites prey on our innermost insecurities about who we really are. They sell us cheap social causes and skin-deep identities to satisfy our hunger for a cause and our search for meaning, at a moment when we lack both.
Vivek Ramaswamy is a traitor to his class. He's founded multibillion-dollar enterprises, led a biotech company as CEO, trained as a scientist at Harvard and a lawyer at Yale, and grew up the child of immigrants in a small town in Ohio. Now he takes us behind the scenes into corporate boardrooms and five-star conferences, into Ivy League classrooms and secretive nonprofits, to reveal the defining scam of our century.
But this book not only rips back the curtain on the new corporatist agenda, it offers a better way forward. Corporate elites may want to sort us into demographic boxes, but we don't have to stay there. Woke, Inc. begins as a critique of stakeholder capitalism and ends with an exploration of what it means to be a member of society in 2021 – a journey that begins with cynicism and ends with hope.
No Ordinary Joe by Siobhan Daffy (Little Island)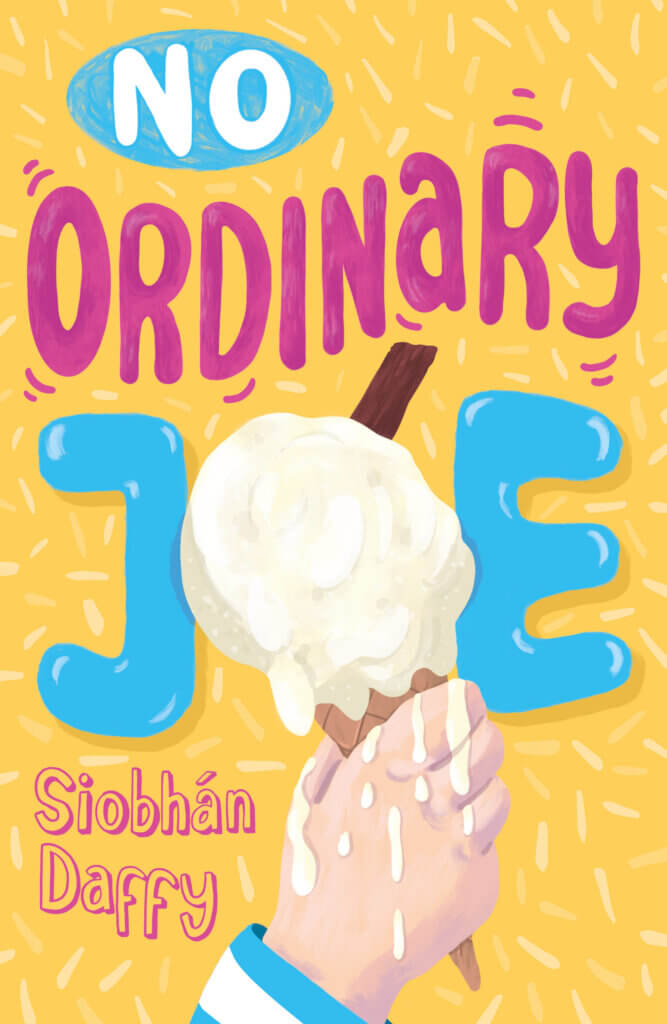 The touching and funny story of family life with a boy with special needs. Based on the author's own family life.
The touching and funny story of family life with a boy with special needs. Based on the author's own family life.
Joe loves chips and music and ice cream and running away. He doesn't mean to run away – he's just running.
Life with Joe is lots of fun but it's hard work too. You have to remember to lock the windows, hide the sugar, shut the gate. But somehow, Joe always ends up with jam in his hair or missing one of his shoes.
But this is no ordinary Joe. He has a secret superpower. The power to make everyone love him.
King Henry by Paul O'Flynn (Gill Books)
A new book for reluctant readers about the all-time leading scorer in championship hurling, Henry Shefflin, aka King Henry!
There are parts of Ireland where hurling is life. Luckily for young Henry Shefflin, his home village of Ballyhale in Co. Kilkenny is one such place. Henry is from a hurling stronghold where every thought is about the next point, the next goal, the next match. But there's only one match anyone talks about come September – the All-Ireland Final.
Can Henry be as good a hurler as his father and brothers? Can he train hard and overcome injuries and disappointments to one day play at Croke Park for his beloved county?
 King Henry is the incredible story of how Henry Shefflin became the greatest hurling player of all time.
Paul O'Flynn is an RTÉ News and Sport presenter and journalist. A graduate of DCU, with a BA in Journalism and an MA in International Relations, he is also an associate lecturer at his alma mater. He is a keen sportsperson and amateur swimmer, and in 2018 he was the winner of the Liffey Swim. King Henry follows Go Johnny Go! as Paul's second book for children, and adheres to guidelines provided by the Dyslexia Association of Ireland for reluctant readers.
The Little Squirrel Who Worried by Katie O'Donoghue (Gill Books)
With a little help from his friends, Little Squirrel ventures out of his cosy nest. Through the story of Little Squirrel and his adventures in the forest, readers young and old come to learn coping techniques and to realise that, although we all feel worried sometimes, we don't have to face those worries alone.
Katie O'Donoghue is a child and young people's therapist with a background in fine art and design. She has a master's degree in Art Psychotherapy and is currently completing a PhD in Wellbeing and Heritage. The Little Squirrel Who Worried is her first book.
June 2021
Fiction Books
The Disappearing Act by Catherine Steadman

Once a year, actors from across the globe descend on the smog and sunshine of Los Angeles for pilot season. Every cable network and studio is looking to fill the rosters of their new shows, enticing a fresh batch of young hopefuls—anxious, desperate, and willing to do whatever it takes to make it. Careers will be made, dreams will be realized, stars will be born. And some will be snuffed out.
British star Mia Eliot has landed leading roles in costume dramas in her native country, but now it's time for Hollywood to take her to the next level. Mia flies across the Atlantic to join the horde of talent scrambling for their big breaks. She's a fish out of water in the ruthlessly competitive arena of back-to-back auditioning. Then one day she meets Emily, another actress from out of town and a kindred spirit. Emily is friendly and genuine and reassuringly doesn't seem to be taking any of it too seriously. She stands out in a conveyor-belt world of fellow auditionees. But a simple favour takes a dark twist when Emily disappears and Mia realizes she was the last person to see her.
Our Woman in Moscow by Beatriz Williams
In the autumn of 1948, Iris Digby vanishes from her London home with her American diplomat husband and their two children. The world is shocked by the family's sensational disappearance. Were they eliminated by the Soviet intelligence service or have the Digbys defected to Moscow with a trove of the West's most vital secrets?
Four years later, Ruth Macallister receives a postcard from the twin sister she hasn't seen since their catastrophic parting in Rome in the summer of 1940, as war engulfed the continent and Iris fell desperately in love with an enigmatic United States Embassy official named Sasha Digby. Within days, Ruth is on her way to Moscow, posing as the wife of counterintelligence agent Sumner Fox in a precarious plot to extract the Digbys from behind the Iron Curtain.
But the complex truth behind Iris's marriage defies Ruth's understanding, and as the sisters race toward safety, a dogged Soviet KGB officer forces them to make a heartbreaking choice between two irreconcilable loyalties.
The One Hundred Years of Lenni and Margot by Marianne Cronin
Life is short. No-one knows that better than seventeen-year-old Lenni living on the terminal ward. But as she is about to learn, it's not only what you make of life that matters, but who you share it with.
Dodging doctor's orders, she joins an art class where she bumps into fellow patient Margot, a rebel-hearted eight-three-year-old from the next ward. Their bond is instant as they realize that together they have lived an astonishing one hundred years.
To celebrate their shared century, they decide to paint their life stories: of growing old and staying young, of giving joy, of receiving kindness, of losing love, of finding the person who is everything.
As their extraordinary friendship deepens, it becomes vividly clear that life is not done with Lenni and Margot yet.
Fiercely alive, disarmingly funny and brimming with tenderness, THE ONE HUNDRED YEARS OF LENNI AND MARGOT unwraps the extraordinary gift of life even when it is about to be taken away, and revels in our infinite capacity for friendship and love when we need them most.

The Secret Keeper of Jaipur by Alka Joshi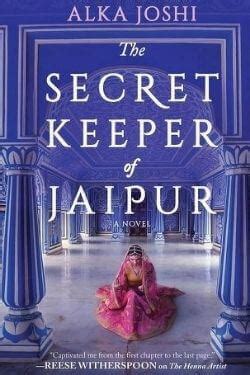 In New York Times bestselling author Alka Joshi's intriguing new novel, henna artist Lakshmi arranges for her protégé, Malik, to intern at the Jaipur Palace in this tale rich in character, atmosphere, and lavish storytelling.

It's the spring of 1969, and Lakshmi, now married to Dr. Jay Kumar, directs the Healing Garden in Shimla. Malik has finished his private school education. At twenty, he has just met a young woman named Nimmi when he leaves to apprentice at the Facilities Office of the Jaipur Royal Palace. Their latest project: a state-of-the-art cinema.

Malik soon finds that not much has changed as he navigates the Pink City of his childhood. Power and money still move seamlessly among the wealthy class, and favors flow from Jaipur's Royal Palace, but only if certain secrets remain buried. When the cinema's balcony tragically collapses on opening night, blame is placed where it is convenient. But Malik suspects something far darker and sets out to uncover the truth. As a former street child, he always knew to keep his own counsel; it's a lesson that will serve him as he untangles a web of lies.
The Maidens by Alex Michaelides
Edward Fosca is a murderer. Of this Mariana is certain. But Fosca is untouchable. A handsome and charismatic Greek Tragedy professor at Cambridge University, Fosca is adored by staff and students alike—particularly by the members of a secret society of female students known as The Maidens.
Mariana Andros is a brilliant but troubled group therapist who becomes fixated on The Maidens when one member, a friend of Mariana's niece Zoe, is found murdered in Cambridge.
Mariana, who was once herself a student at the university, quickly suspects that behind the idyllic beauty of the spires and turrets, and beneath the ancient traditions, lies something sinister. And she becomes convinced that, despite his alibi, Edward Fosca is guilty of the murder. But why would the professor target one of his students? And why does he keep returning to the rites of Persephone, the maiden, and her journey to the underworld?

When another body is found, Mariana's obsession with proving Fosca's guilt spirals out of control, threatening to destroy her credibility as well as her closest relationships. But Mariana is determined to stop this killer, even if it costs her everything—including her own life.

The Husbands by Chandler Baker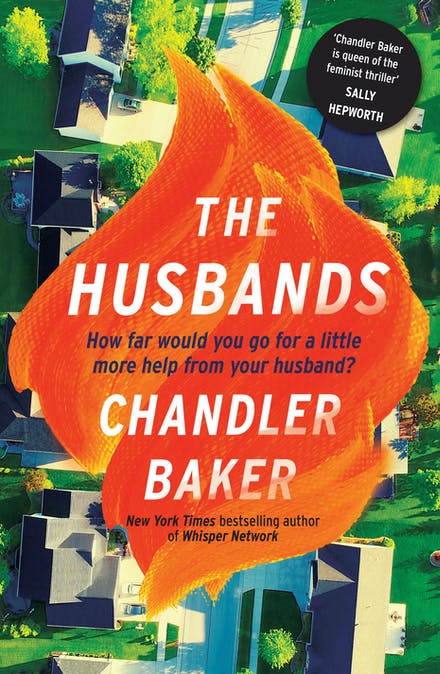 Nora Spangler is a successful attorney and when it comes to domestic life, she packs the lunches, schedules the doctor appointments, knows where the extra paper towel rolls are, and designs and orders the holiday cards. Her husband works hard, too… but why does it seem like she is always working so much harder?
When the Spanglers go house hunting in Dynasty Ranch, an exclusive suburban neighborhood, Nora meets a group of high-powered women—a tech CEO, a neurosurgeon, an award-winning therapist, a bestselling author—with enviably supportive husbands. When she agrees to help with a resident's wrongful death case, she is pulled into the lives of the women there. She finds the air is different in Dynasty Ranch. The women aren't hanging on by a thread.
But as the case unravels, Nora uncovers a plot that may explain the secret to having-it-all. One that's worth killing for. Calling to mind a Stepford Wives gender-swap, The Husbands imagines a world where the burden of the "second shift" is equally shared—and what it may take to get there.
Should We Stay Or Should We Go by Lionel Shriver
When her father dies, Kay Wilkinson can't cry. Over ten years, Alzheimer's had steadily eroded this erudite man into a paranoid lunatic. Surely one's own father passing should never come as such a relief.
Both medical professionals, Kay and her husband Cyril have seen too many elderly patients in similar states of decay. Although healthy and vital in their early fifties, the couple fears what may lie ahead. Determined to die with dignity, Cyril makes a modest proposal. To spare themselves and their loved ones such a humiliating and protracted decline, they should agree to commit suicide together once they've both turned eighty. When their deal is sealed, the spouses are blithely looking forward to another three decades together.
But then they turn eighty.
By turns hilarious and touching, playful and grave, Should We Stay or Should We Go portrays twelve parallel universes, each exploring a possible future for Kay and Cyril. Were they to cut life artificially short, what would they miss out on? Something terrific? Or something terrible? Might they end up in a home? A fabulous luxury retirement village, or a Cuckoo's Nest sort of home? Might being demented end up being rather fun? What future for humanity awaits—the end of civilization, or a Valhalla of peace and prosperity? What if cryogenics were really to work? What if scientists finally cure aging?

The Woman in the Purple Skirt by Natsuko Imamura

Almost every day, the Woman in the Purple Skirt buys a single cream bun and goes to the park, where she sits on a bench to eat it as the local children taunt her. She is observed at all times by the undetected narrator, the Woman in the Yellow Cardigan. From a distance the Woman in the Purple Skirt looks like a schoolgirl, but there are age spots on her face, and her hair is dry and stiff. Like the Woman in the Yellow Cardigan, she is single, she lives in a small, run-down apartment, and she is short on money. The Woman in the Yellow Cardigan lures her to a job where she herself works, as a hotel housekeeper; soon the Woman in the Purple Skirt is having an affair with the boss. Unfortunately, no one knows or cares about the Woman in the Yellow Cardigan. That's the difference between her and the Woman in the Purple Skirt.
Studiously deadpan, highly original, and unsettling, The Woman in the Purple Skirt explores the dynamics of envy, the mechanisms of power in the workplace, and the vulnerability of unmarried women in a taut, voyeuristic narrative about the sometimes desperate desire to be seen.
Non-Fiction Books
All That She Carried by Tiya Miles
 In a display case in the Smithsonian's National Museum of African American History and Culture sits a rough cotton bag, called Ashley's Sack, embroidered with just a handful of words that evoke a sweeping family story of loss and of love, passed down through generations. n 1850s South Carolina, an enslaved woman named Rose gave this sack filled with a few precious items to her daughter, Ashley, as a token of love and to try to ensure Ashley's survival as well. Soon after, the nine-year-old girl was separated from her mother and sold. Decades later, Ashley's granddaughter Ruth embroidered this family history on the bag in spare yet haunting language—including Rose's wish that "It be filled with my Love always." Now, in this illuminating, deeply moving new book inspired by Rose's gift to Ashley, historian Tiya Miles carefully unearths these women's faint presence in archival records and draws on objects and art, to follow the paths of their lives—and the lives of so many women like them—in a singular and revelatory history of the experience of slavery, and the uncertain freedom afterward, in the United States.
 
Rememberings by Sinéad Connor
Sinéad O'Connor's voice and trademark shaved head made her famous by the age of twenty-one. Her recording of Prince's Nothing Compares 2 U made her a global icon. She outraged millions when she tore up a photograph of Pope John Paul II on American television.
O'Connor was unapologetic and impossible to ignore, calling out hypocrisy wherever she saw it. She has remained that way for three decades.
Now, in Rememberings, O'Connor tells her story - the heartache of growing up in a family falling apart; her early forays into the Dublin music scene; her adventures and misadventures in the world of sex, drugs and rock'n'roll; the fulfilment of being a mother; her ongoing spiritual quest - and through it all, her abiding passion for music.
Rememberings is intimate, replete with candid anecdotes and full of hard-won insights. It is a unique and remarkable chronicle by a unique and remarkable artist.
Somebody's Daughter: A Memoir by Asley C. Ford
For as long as she could remember, Ashley has put her father on a pedestal. Despite having only vague memories of seeing him face-to-face, she believes he's the only person in the entire world who understands her. She thinks she understands him too. He's sensitive like her, an artist, and maybe even just as afraid of the dark. She's certain that one day they'll be reunited again, and she'll finally feel complete. There are just a few problems: he's in prison, and she doesn't know what he did to end up there.
Through poverty, puberty, and a fraught relationship with her mother, Ashley returns to her image of her father for hope and encouragement. She doesn't know how to deal with the incessant worries that keep her up at night, or how to handle the changes in her body that draw unwanted attention from men. In her search for unconditional love, Ashley begins dating a boy her mother hates; when the relationship turns sour, he assaults her. Still reeling from the rape, which she keeps secret from her family, Ashley finally finds out why her father is in prison. And that's where the story really begins.
Somebody's Daughter steps into the world of growing up a poor Black girl, exploring how isolating and complex such a childhood can be. As Ashley battles her body and her environment, she provides a poignant coming-of-age recollection that speaks to finding the threads between who you are and what you were born into, and the complicated familial love that often binds them.
 

May 2021
Fiction books
Second Place by Rachel Cusk
A haunting fable of art, family, and fate from the author of the Outline trilogy. A woman invites a famous artist to use her guesthouse in the remote coastal landscape where she lives with her family. Powerfully drawn to his paintings, she believes his vision might penetrate the mystery at the center of her life. But as a long, dry summer sets in, his provocative presence itself becomes an enigma--and disrupts the calm of her secluded household. Second Place, Rachel Cusk's electrifying new novel, is a study of female fate and male privilege, the geometries of human relationships, and the moral questions that animate our lives. It reminds us of art's capacity to uplift--and to destroy.
Malibu Rising by Taylor Jenkins Reid
From the New York Times bestselling author of Daisy Jones & The Six . . . Four famous siblings throw an epic party to celebrate the end of the summer. But over the course of twenty-four hours, their lives will change forever. Malibu: August 1983. It's the day of Nina Riva's annual end-of-summer party, and anticipation is at a fever pitch. Everyone wants to be around the famous Rivas: Nina, the talented surfer and supermodel; brothers Jay and Hud, one a championship surfer, the other a renowned photographer; and their adored baby sister, Kit. Together the siblings are a source of fascination in Malibu and the world over--especially as the offspring of the legendary singer Mick Riva.
Take what you can carry by Gian Sardar
An aspiring photographer follows her dreams and faces her fears in a poignant novel about finding beauty, promise, and love amid the chaos of war-torn Kurdistan.
It's 1979. Olivia Murray, a secretary at a Los Angeles newspaper, is determined to become a photojournalist and make a difference with her work. When opportunity arrives, she seizes it, accompanying her Kurdish boyfriend, Delan, to northern Iraq for a family wedding, hoping to capture an image that lands her a job in the photo department.
But in this world torn apart by war, there are intoxicating sights and scents, Delan's loving family, innocence not yet compromised, and small acts of kindness that flourish unexpectedly. All of it will be tested when Olivia captures a shattering, tragic moment on film, one that upends all their lives and proves that true bravery begins with an open heart.
Ariadne by Jennifer Saint

Ariadne, Princess of Crete, grows up greeting the dawn from her beautiful dancing floor and listening to her nursemaid's stories of gods and heroes. But beneath her golden palace echo the ever-present hoofbeats of her brother, the Minotaur, a monster who demands blood sacrifice.

When Theseus, Prince of Athens, arrives to vanquish the beast, Ariadne sees in his green eyes not a threat but an escape. Defying the gods, betraying her family and country, and risking everything for love, Ariadne helps Theseus kill the Minotaur. But will Ariadne's decision ensure her happy ending? And what of Phaedra, the beloved younger sister she leaves behind?
Hypnotic, propulsive, and utterly transporting, Jennifer Saint's Ariadne forges a new epic, one that puts the forgotten women of Greek mythology back at the heart of the story, as they strive for a better world.
Great Circle by Maggie Shipstead
After being rescued as infants from a sinking ocean liner in 1914, Marian and Jamie Graves are raised by their dissolute uncle in Missoula, Montana. There, after encountering a pair of barnstorming pilots passing through town in beat-up biplanes, Marian commences her lifelong love affair with flight. At fourteen she drops out of school and finds an unexpected and dangerous patron in a wealthy bootlegger who provides a plane and subsidizes her lessons, an arrangement that will haunt her for the rest of her life, even as it allows her to fulfill her destiny: circumnavigating the globe by flying over the North and South Poles. Epic and emotional, meticulously researched and gloriously told, Great Circle is a monumental work of art, and a tremendous leap forward for the prodigiously gifted Maggie Shipstead.

Light Perpetual by Francis Spufford

Lunchtime on a Saturday, 1944: the Woolworths on Bexford High Street in southeast London receives a delivery of aluminum saucepans. A crowd gathers to see the first new metal in ages—after all, everything's been melted down for the war effort. An instant later, the crowd is gone; incinerated. Among the shoppers were five young children.

Who were they? What futures did they lose? This brilliantly constructed novel lets an alternative reel of time run, imagining the life arcs of these five souls as they live through the extraordinary, unimaginable changes of the bustling immensity of twentieth-century London. Their intimate everyday dramas, as sons and daughters, spouses, parents, grandparents; as the separated, the remarried, the bereaved. Through decades of social, sexual, and technological transformation, as bus conductors and landlords, as swindlers and teachers, patients and inmates. Days of personal triumphs, disasters; of second chances and redemption.
Ingenious and profound, full of warmth and beauty, Light Perpetual illuminates the shapes of experience, the extraordinariness of the ordinary, the mysteries of memory and expectation, and the preciousness of life.
Panenka by Ronan Hession
His name was Joseph, but for years they had called him Panenka, a name that was his sadness and his story. Panenka has spent 25 years living with the disastrous mistakes of his past, which have made him an exile in his home town and cost him his dearest relationships. Now aged 50, Panenka begins to rebuild an improvised family life with his estranged daughter and her seven year old son.
But at night, Panenka suffers crippling headaches that he calls his Iron Mask. Faced with losing everything, he meets Esther, a woman who has come to live in the town to escape her own disappointments. Together, they find resonance in each other's experiences and learn new ways to let love into their broken lives.
The Rules of Revelation by Lisa McInerney
Ireland. Great nationalists, bad mothers and a whole lot of secrets. Ryan Cusack is ready to deliver its soundtrack.
Former sex-worker Georgie wants the truth about Ryan's past out there but the journalist has her own agenda.
Mel returns from Brexit Britain, ill-equipped to deal with the resurgence of a family scandal.
Karine has always been sure of herself, till a terrible secret tugs the rug from under her.
Maureen has got wind that things are changing, and if anyone's telling the story she wants to make sure it's her.
A riotous blast of sex, scandal, obsession, love, feminism, gender, music, class and transgression from an author with tremendous, singular talent.
Mary Jane by Jessica Anya Blau
In 1970s Baltimore, fourteen-year-old Mary Jane loves cooking with her mother, singing in her church choir, and enjoying her family's subscription to the Broadway Show Tunes of the Month record club. Shy, quiet, and bookish, she's glad when she lands a summer job as a nanny for the daughter of a local doctor. A respectable job, Mary Jane's mother says. In a respectable house.
The house may look respectable on the outside, but inside it's a literal and figurative mess: clutter on every surface, IMPEACHMENT: Now More Than Ever bumper stickers on the doors, cereal and takeout for dinner. And even more troublesome (were Mary Jane's mother to know, which she does not): The doctor is a psychiatrist who has cleared his summer for one important job—helping a famous rock star dry out. A week after Mary Jane starts, the rock star and his movie star wife move in.
Local Woman Missing by  Mary Kubica
Shelby Tebow is the first to go missing. Not long after, Meredith Dickey and her six-year-old daughter, Delilah, vanish just blocks away from where Shelby was last seen, striking fear into their once-peaceful community. Are these incidents connected? After an elusive search that yields more questions than answers, the case eventually goes cold.

Now, eleven years later, Delilah shockingly returns. Everyone wants to know what happened to her, but no one is prepared for what they'll find…
In this smart and chilling thriller, master of suspense and New York Times bestselling author Mary Kubica takes domestic secrets to a whole new level, showing that some people will stop at nothing to keep the truth buried.
Non-Fiction Books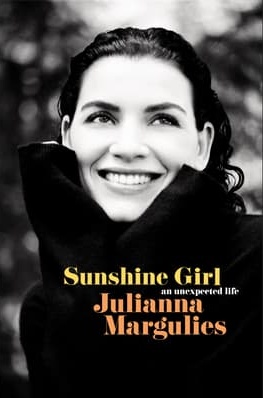 Sunshine Girl: An Unexpected Life by Julianna Margulies
Known for her outstanding performances on the groundbreaking television series The Good Wife and ER, Julianna Margulies deftly chronicles her life and her work in this deeply powerful memoir.
"At once a tender coming-of-age story and a deeply personal look at a young woman making sense of the world against a chaotic and peripatetic childhood."--Katie Couric.
Filled with intimate stories and revelatory moments, Sunshine Girl is at once unflinchingly honest and perceptive. It is a riveting self-portrait of a woman whose resilience in the face of turmoil will leave readers intrigued and inspired.
Empire of Pain: The Secret History of the Sackler Dynasty by Patrick Radden Keefe


The Sackler name adorns the walls of many storied institutions – Harvard; the Metropolitan Museum of Art; Oxford; the Louvre. They are one of the richest families in the world, known for their lavish donations in the arts and the sciences. The source of the family fortune was vague, however, until it emerged that the Sacklers were responsible for making and marketing Oxycontin, a blockbuster painkiller that was a catalyst for the opioid crisis-an international epidemic of drug addiction which has killed nearly half a million people.

In this masterpiece of narrative reporting and writing, Patrick Radden Keefe exhaustively documents the jaw-dropping and ferociously compelling reality. Empire of Pain is the story of a dynasty: a parable of 21st century greed.
April 2021
Fiction books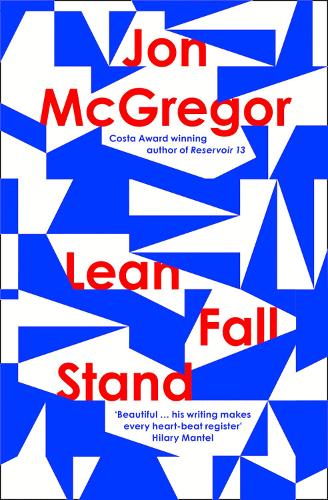 Lean Fall Stand by Jon McGregor
The highly anticipated new novel from the Costa-award winning, three-times Booker-longlisted author of Reservoir 13.
When an Antarctic research expedition goes wrong, the consequences are far-reaching – for the men involved and for their families back home.
Robert "Doc" Wright, a veteran of Antarctic field work, holds the clues to what happened, but he is no longer able to communicate them. While Anna, his wife, navigates the sharp contours of her new life as a carer, Robert is forced to learn a whole new way to be in the world.
Award-winning novelist Jon McGregor returns with a stunning novel that mesmerizingly and tenderly unpicks the notion of heroism and explores the indomitable human impulse to tell our stories – even when words fail us.  A meditation on the line between sacrifice and selfishness this is a story of the undervalued, unrecognised courage it can take just to get through the day.
See on Encore
My Phantoms by Gwendoline Riley
Helen Grant is a mystery to her daughter. An extrovert with few friends who has sought intimacy in the wrong places; a twice-divorced mother-of-two now living alone surrounded by her memories, Helen (known to her acquaintances as 'Hen') has always haunted Bridget.
Now, Bridget is an academic in her forties. She sees Helen once a year, and considers the problem to be contained. As she looks back on their tumultuous relationship - the performances and small deceptions - she tries to reckon with the cruelties inflicted on both sides. But when Helen makes it clear that she wants more, it seems an old struggle will have to be replayed.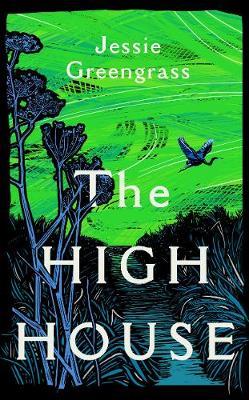 The High House by Jessie Greengrass

Francesca is Caro's stepmother, and Pauly's mother. A scientist, she can see what is going to happen.
The high house was once her holiday home; now looked after by locals Grandy and Sally, she has turned it into an ark, for when the time comes. The mill powers the generator; the orchard is carefully pruned; the greenhouse has all its glass intact. Almost a family, but not quite, they plant, store seed, and watch the weather carefully.
A stunning novel of the extraordinary and the everyday, The High House explores how we get used to change that once seemed unthinkable, how we place the needs of our families against the needs of others - and it asks us who, if we had to, we would save.
The Elephant of Belfast by S. Kirk Walsh

In October 1940, twenty-year-old zookeeper Hettie Quin meets Violet, a three-year-old elephant arriving at the Belfast docks from Ceylon. Soon she becomes Violet's dedicated zookeeper at the Bellevue Zoo. In mourning for the recent loss of her sister and the abandonment of her father, she finds contentment in her relationship with Violet and her fellow zookeepers. Six months later, in April 1941, Belfast is attacked. One evening, over five hours, 674 bombs are dropped and almost a thousand civilians are killed. During the bombings, Hettie Quin fights to save her elephant and survive the destruction and escalating sectarian unrest of the city.
The Perfect Marriage by Adam Mitzner

James and Jessica Sommers are celebrating their first blissful year together, an unexpected second chance at true love. Unfortunately, their newfound shot at happiness is not without collateral damage. There's Jessica's ex-husband. He pretends for all the world that he's resilient and strong. If only for the sake of their teenage son, profoundly vulnerable in his own way. James's ex has taken a different road. Bitter, vengeful, and threatening, she wants only the worst for the happy couple. And then there's the couple themselves: Are they truly as in love as they seem?
Whereabouts  by Jhumpa Lahiri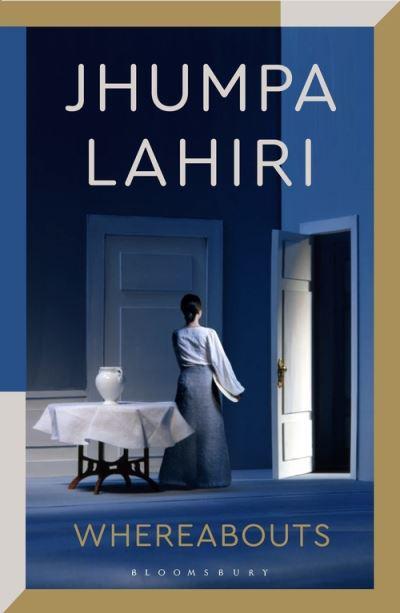 A marvelous new novel from the Pulitzer Prize-winning author of  The Lowland and Interpreter of Maladies–her first in nearly a decade.
Exuberance and dread, attachment and estrangement: in this novel, Jhumpa Lahiri stretches her themes to the limit. Lahiri's narrator, a woman questioning her place in the world, wavers between stasis and movement, between the need to belong and the refusal to form lasting ties. The city she calls home acts as a companion and interlocutor: traversing the streets around her house, and in parks, piazzas, museums, stores, and coffee bars, she feels less alone.
We follow her to the pool she frequents, and to the train station that leads to her mother, who is mired in her own solitude after her husband's untimely death. Among those who appear on this woman's path are colleagues with whom she feels ill at ease, casual acquaintances, and "him," a shadow who both consoles and unsettles her. Until one day at the sea, both overwhelmed and replenished by the sun's vital heat, her perspective will abruptly change.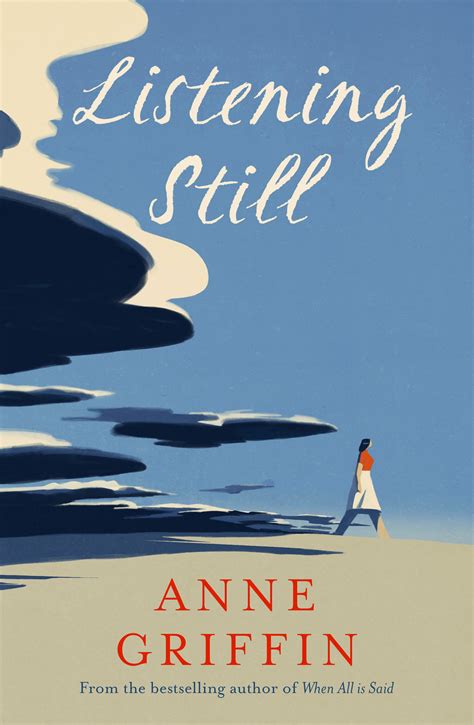 Listening Still by Anne Griffin

Jeanie Masterson has a gift: she can hear the last words of the dead. Passed down from generation to generation, this gift means she is able to make wrongs right, to give voice to unspoken love and dying regrets. She and her father have worked happily alongside each other for years, but now he's unexpectedly announced that he wants to retire early and leave the business to her and her life is called into question.
Does she really want to be married to the embalmer, or does she want to be with her childhood sweetheart, off in London? Does she want to have children, and pass this gift on to them? And does she want to be stuck in this small town, or is there more of the world she wants to see - like the South of France, where she's discovered a woman who shares her gift?

The End of the World Is a Cul de Sac by Louise Kennedy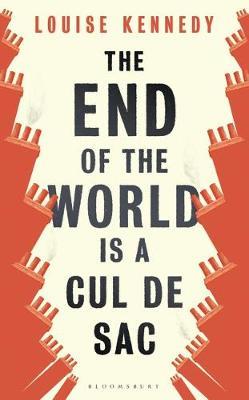 In The End of the World is a Cul de Sac the political is intertwined with the personal, as Louise Kennedy reveals how ordinary lives can get caught up in a wider, national drama.
Sarah, abandoned by her partner, sits alone in their brand new house. Orla, facing the strange revenge of her husband, is forced to judge a contest in the local fête. Peter raises his daughter in rural seclusion, at what might as well be the end of the world. Kennedy started writing at the age of forty-seven, and her prose is instilled with a clarity and wisdom born of her own experience. This collection announces a major new voice in literary fiction for the twenty-first century.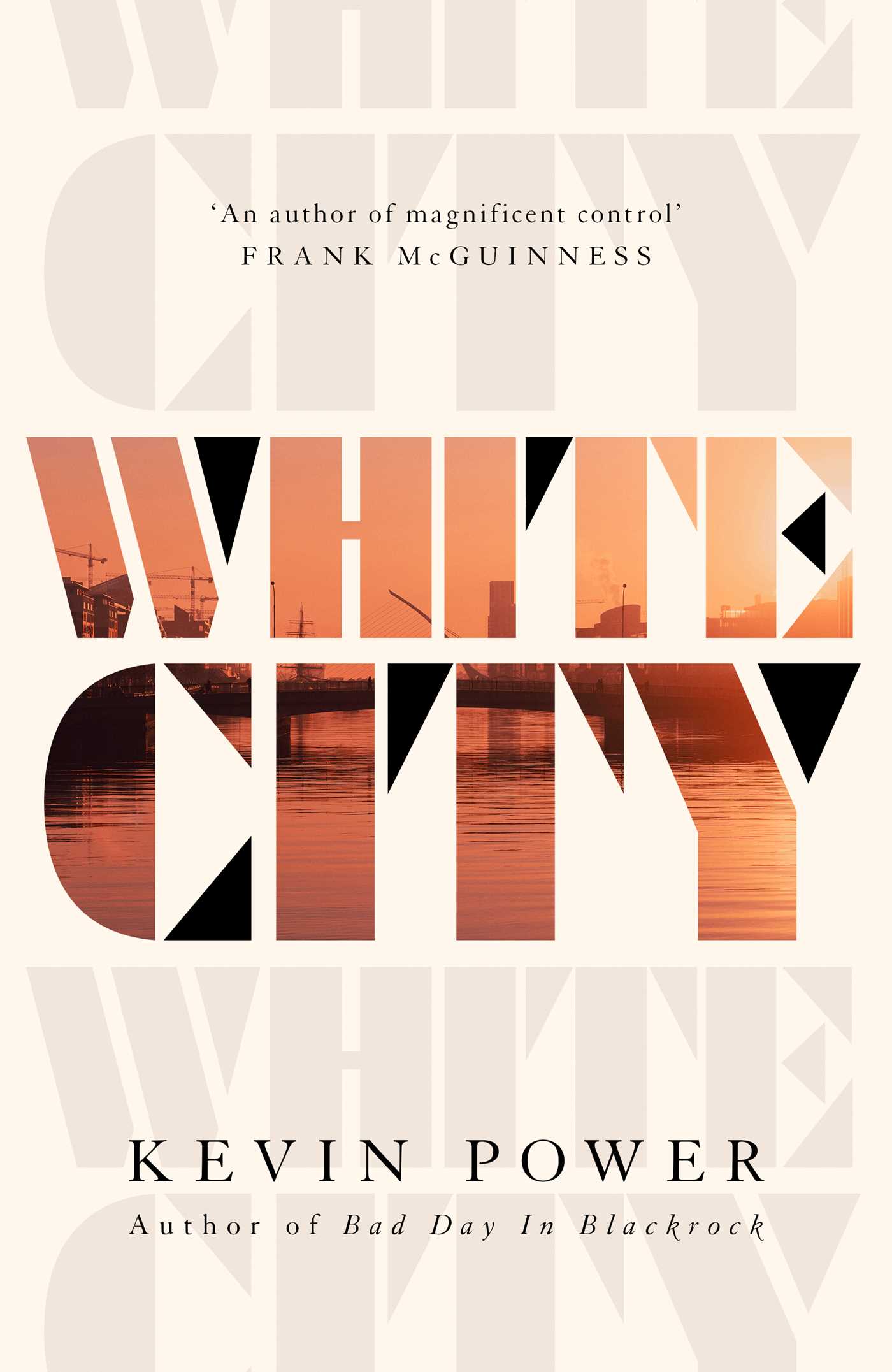 White City by Kevin Power
Darkly funny, gripping and profoundly moving novel about a life spinning out of control, a life live without the bedrock of familial love, and the corruption of material wealth that tears at the soul.
'It was my father's arrest that brought me here, although you could certainly say that I took the scenic route.'
Here is rehab, where Ben – the only son of a rich South Dublin banker – is piecing together the shattered remains of his life. Abruptly cut off, at the age of 27, from a life of heedless privilege, Ben flounders through a world of drugs and dead-end jobs, his self-esteem at rock bottom. Even his once-adoring girlfriend, Clio, is at the end of her tether. Then Ben runs into an old school friend who wants to cut him in on a scam: a shady property deal in the Balkans. The deal will make Ben rich and, at one fell swoop, will deliver him from all his troubles: his addictions, his father's very public disgrace, and his own self-loathing and regret. Problems solved.

Aquarium by Yaara Shehori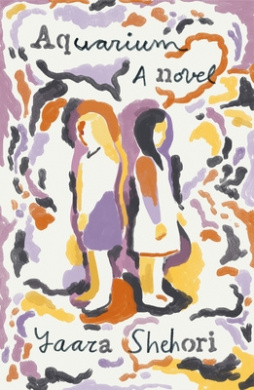 Sisters Lili and Dori Ackerman are deaf. Their parents, beautiful, despondent Anna and fearsome and admired Alex, are deaf too. Alex, a scrap-metal collector and sometime prophet, opposes any attempts to integrate with the world of the hearing; to escape its destructive influence, the girls are educated at home. Deafness is no disability, their father says, but an alternative way of life, preferable by far to that of the strident, hypocritical hearing.
Lili and Dori grow up semi-feral, living in a world they have created together. Lili writes down everything that happens, just the facts. And Dori, the reader, follows her. On the block where the girls spend their childhood, the family is united against a hostile and alien world. They watch the hearing like they would fish in an aquarium.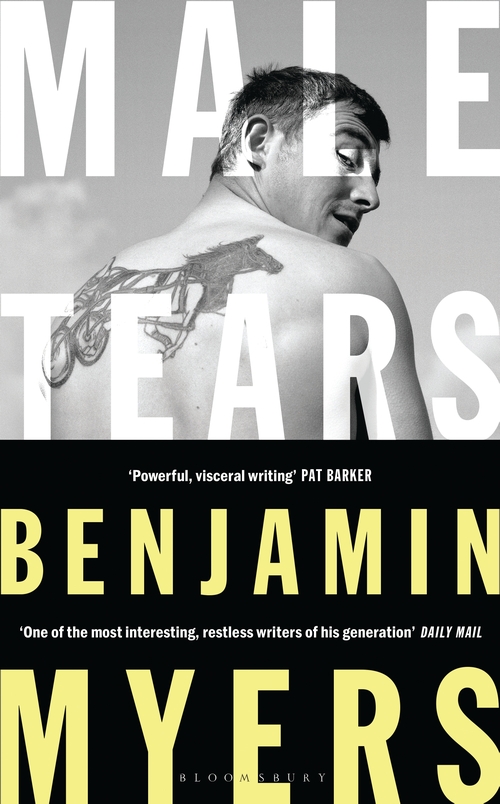 Male Tears by Ben Myers
Hay Festival Book of the Month - April 2021
In Male Tears, a debut collection of stories that brings together over fifteen years of work, Benjamin Myers lays bare the male psyche in all its fragility, complexity and failure, its hubris and forbidden tenderness. Farmers, fairground workers and wandering pilgrims, gruesome gamekeepers, bare-knuckle boxers and ex-cons with secret passions, the men that populate these unsettling, wild and wistful stories form a multi-faceted, era-spanning portrait of just what it means to be a man.
Non-Fiction Books
The Adventures of Miss Barbara Pym by Paula Byrne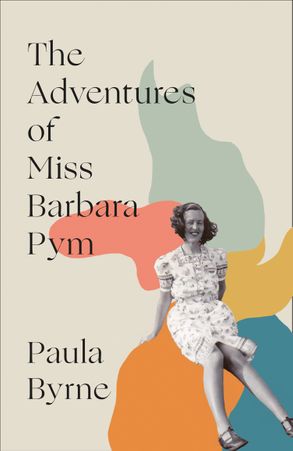 She was Pym to friends. Miss Pym in her diaries. Sandra in seduction mode. Pymska at her most sophisticated.
English novelist Barbara Pym's career was defined, in many senses, by rejection. Her first novel Some Tame Gazelle was turned down by every publisher she sent it out in 1935, finally published only fifteen years later. Though she picked up a publisher from there and received modest praise, the publishing industry grew restless and her sales spiralled downwards. By her seventh novel she had been dropped. She was deemed old-fashioned, telling stories of little English villages, unrequited love and the social dramas of vicars or academics.
This brilliant biography, brimming with Pym's private diaries and intimate letters, offers a first full insight into Barbara Pym's life and how it informed her writing. It gallops through her love affairs and lifelong relationships. It opens a door to the quick-draw humour which lives in her every written line. It shows how, with a little help from her most ardent fans and friends including Philip Larkin, her work eventually resurfaced, meeting new readers and bringing her sudden astounding, resounding love and acclaim – in the last years of her life.
Hype: How Scammers, Grifters, and Con Artists Are Taking Over the Internet by Gabrielle Bluestone
From Vice journalist and executive producer of hit Netflix documentary Fyre comes an eye-opening look at the con artists, grifters and snake oil salesmen of the digital age—and why we can't stop falling for them.
We live in an age where scams are the new normal. A charismatic entrepreneur sells thousands of tickets to a festival that never happened. Respected investors pour millions into a start-up centered around fake blood tests. Reviewers and celebrities flock to London's top-rated restaurant that's little more than a backyard shed. These unsettling stories of today's viral grifters have risen to fame and hit the front-page headlines, yet the curious conundrum remains: Why do these scams happen?
Philip Roth: The Biography by Blake Baile
Appointed by Philip Roth and granted complete access and independence, Blake Bailey spent years poring over Roth's personal archive, interviewing his friends, lovers, and colleagues, and engaging Roth himself in breathtakingly candid conversations. The result is an indelible portrait of an American master and of the post-war literary scene.

Bailey shows how Roth emerged from a lower-middle-class Jewish milieu to achieve the heights of literary fame, how his career was nearly derailed by his catastrophic first marriage, and how he championed the work of dissident novelists behind the Iron Curtain. Bailey examines Roth's rivalrous friendships with Saul Bellow, John Updike and William Styron, and reveals the truths of his florid love life, culminating in his almost-twenty-year relationship with actress Claire Bloom, who pilloried Roth in her 1996 memoir, Leaving a Doll's House. Tracing Roth's path from realism to farce to metafiction to the tragic masterpieces of the American Trilogy, Bailey explores Roth's engagement with nearly every aspect of post-war American culture.
March 2021
Fiction Books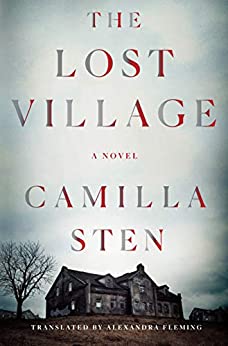 The Lost Village by Camilla Sten
Documentary filmmaker Alice Lindstedt has been obsessed with the vanishing residents of the old mining town, dubbed "The Lost Village," since she was a little girl. In 1959, her grandmother's entire family disappeared in this mysterious tragedy, and ever since, the unanswered questions surrounding the only two people who were left—a woman stoned to death in the town center and an abandoned newborn—have plagued her. She's gathered a small crew of friends in the remote village to make a film about what really happened.
But there will be no turning back.
Not long after they've set up camp, mysterious things begin to happen. Equipment is destroyed. People go missing. As doubt breeds fear and their very minds begin to crack, one thing becomes startlingly clear to Alice: they are not alone.
The Committed by Viet Thanh Nguyen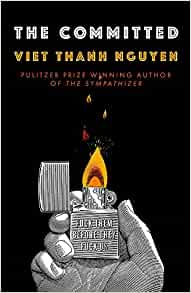 The long-awaited new novel from one of America's most highly regarded contemporary writers, The Committed follows the Sympathizer as he arrives in Paris as a refugee. There he and his blood brother Bon try to escape their pasts and prepare for their futures by turning their hands to capitalism in one of its purest forms: drug dealing. Both literary thriller and brilliant novel of ideas, The Committed is a blistering portrayal of commitment and betrayal that will cement Viet Thanh Nguyen's position in the firmament of American letters.
The Memory Collectors by Kim Neville
In her debut novel, author Kim Neville delivers a unique and intriguing mystery. Readers discover that what most see as trash, a few see as treasure. Objects, like people, have a history and can be cherished, bringing people joy or sorrow, full of darkness and light." Perfect for fans of The Scent Keeper and The Keeper of Lost Things, an atmospheric and enchanting debut novel about two women haunted by buried secrets but bound by a shared gift and the power the past holds over our lives.
Double Blind by Edward St Aubyn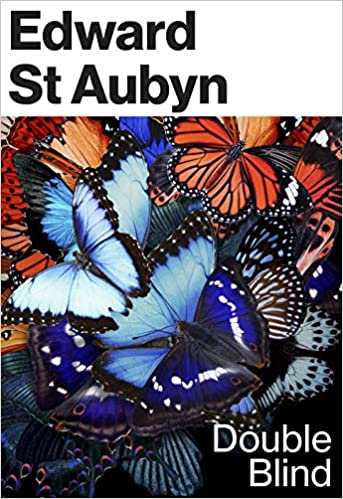 Double Blind follows three close friends and their circle through a year of extraordinary transformation. Set between London, Cap d'Antibes, Big Sur, and a rewilded corner of Sussex, this thrilling, ambitious novel is about the headlong pursuit of knowledge—for the purposes of pleasure, revelation, money, sanity, or survival—and the consequences of fleeing from what we know about others and ourselves.
See on Encore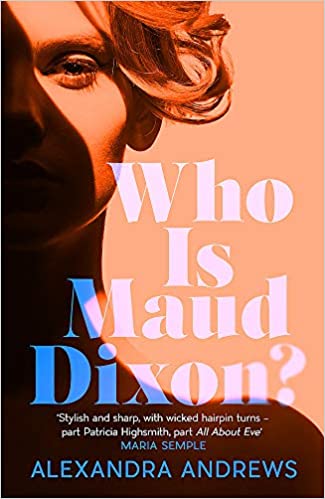 Who Is Maud Dixon? Novel by Alexandra Andrews
Stylish and sharp, with wicked hairpin turns, Who Is Maud Dixon? is part Patricia Highsmith, part All About Eve and pure fun." (Maria Semple, author of Where'd You Go, Bernadette?) Florence Darrow is a low-level publishing employee who believes that she's destined to be a famous writer. When she stumbles into a job as writer's assistant to Maud Dixon, a world-famous, enigmatic novelist whose true identity is a secret, Florence believes that the universe is finally providing her big chance. The arrangement seems perfect.
A Ghost in the Throat by Doireann Ní Ghríofa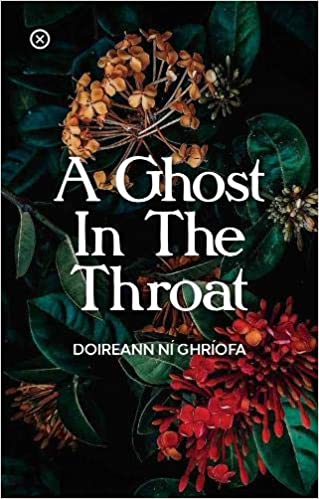 A true original. In this stunningly unusual prose debut, Doireann Ní Ghríofa sculpts essay and autofiction to explore inner life and the deep connection felt between two writers centuries apart. In the 1700s, an Irish noblewoman, on discovering her husband has been murdered, drinks handfuls of his blood and composes an extraordinary poem.
Reserve on Borrowbox or see on Encore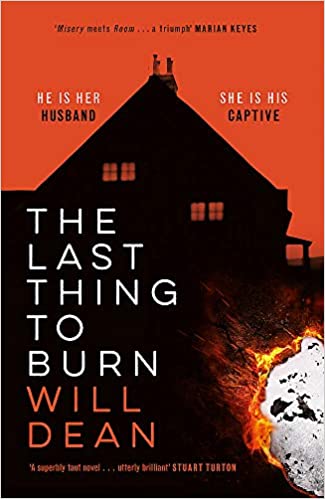 The Last Thing to Burn: A Novel by Will Dean
On an isolated farm in the United Kingdom, a woman is trapped by the monster who kidnapped her seven years ago. When she discovers she is pregnant, she resolves to protect her child no matter the cost, and starts to meticulously plan her escape. But when another woman is brought into the fold on the farm, her plans go awry. Can she save herself, her child, and this innocent woman at the same time? Or is she doomed to spend the remainder of her life captive on this farm?
Intense, dark, and utterly gripping The Last Thing to Burn is a breathtaking thriller from an author to watch.

Hot Stew by Fiona Mozley
London has changed a lot over the years. The Soho that Precious and Tabitha live and work in is barely recognisable anymore. And now, the building they call their home is under threat; its billionaire-owner Agatha wants to kick the women out to build expensive restaurants and luxury flats. Men like Robert, who visit the brothel, will have to go elsewhere. The collection of vagabonds and strays in the basement will have to find somewhere else to live. But the women are not going to go quietly. Hot Stew is an insightful and ambitious novel about property, ownership, wealth and inheritance. It is about the place we occupy in society, especially women, and the importance placed on class and money.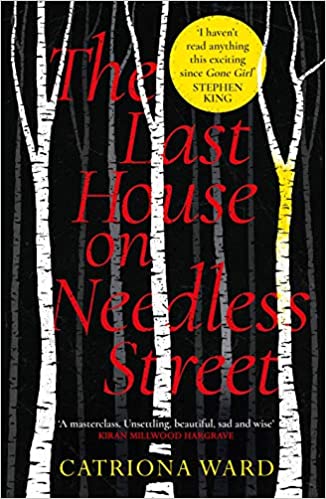 The Last House on Needless Street by Catriona Ward
This is the story of a murderer. A stolen child. Revenge. This is the story of Ted, who lives with his daughter Lauren and his cat Olivia in an ordinary house at the end of an ordinary street. All these things are true. And yet some of them are lies.
You think you know what's inside the last house on Needless Street. You think you've read this story before. In the dark forest at the end of Needless Street, something lies buried. But it's not what you think...

Kitchenly 434 by Alan Warner
Alan Warner is a Scottish novelist who grew up in Connel, near Oban. His notable novels include Morvern Callar and The Sopranos.
Kitchenly 434 is set in a sprawling Tudorbethan mansion in Sussex, Kitchenly Mill Race, on the cusp of the arrival of Margaret Thatcher as Prime Minister. In some ways, the last days of an Age of Innocence.
Marko Morrell, guitarist in Fear Taker, is one of the biggest rock stars in the world. His demanding lifestyle means he is frequently in absentia at Kitchenly, his idyllic country retreat, and so it is his butler (or 'help'), Crofton Park, who is charged with the maintenance and housekeeping. When, one day, two young girls arrive looking for Marko clutching their copies of Fear Taker LPs, Crofton finds himself on a romantic misadventure which leads to the tragi-comic unravelling of the fantasies he has been living by.
A novel about delusional male behaviour, opening and closing curtains, self-awareness, loneliness and 'getting it together in the country', Kitchenly 434 is a magnificent novel about the Golden Age of Rock in the bucolic English countryside.
Non-Fiction Releases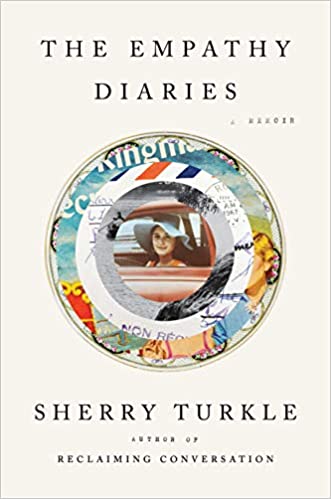 The Empathy Diaries by Sherry Turkle.
In this vivid and poignant narrative, Turkle ties together her coming-of-age and her pathbreaking research on technology, empathy, and ethics. Growing up in post-war Brooklyn, Turkle searched for clues to her identity in a house filled with mysteries. She mastered the codes that governed her secretive mother's life. She learned never to ask about her absent scientist father - and never to use his name, her name. Before empathy was a way to find connection, it was her strategy for survival. Turkle's intellect and curiosity brought her to worlds on the threshold of change. She learned friendship at a Harvard/Radcliffe on the cusp of coeducation during the anti-war movement, she mourned the loss of her mother in Paris as students returned from the 1968 barricades, and she followed her ambition while fighting for her place as a woman and a humanist at MIT. There, Turkle found turbulent love and chronicled the wonders of the new computer culture, even as she warned of its threat to our most essential human connections. The Empathy Diaries captures all this in rich detail - and offers a master class in finding meaning through a life's work.
Tell Me The Truth About Loss: A Psychologist's Personal Story of Loss, Grief and Finding Hope by Niamh Fitzpatrick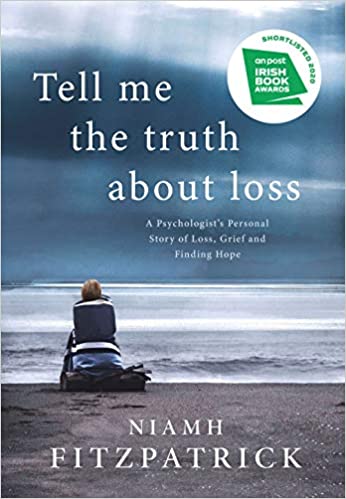 In March 2017, Niamh Fitzpatrick's life fell apart overnight.
Her beloved sister Dara was killed in a helicopter crash. Soon afterwards, Niamh's marriage disintegrated, and she feared she would lose her house. Life as she knew it had ended and the loss she suffered was staggering.
A psychologist for many years, Niamh's job was to guide clients through the worst times in their lives. Drawing on everything she learned, first to survive and then, in time, to begin to thrive, Tell Me the Truth about Loss is a psychologist's journey through loss, grief and the worst of times, while finding hope along the way.
A beautiful book for when life isn't what you expect it to be.
Reserve an ebook, listen to an audiobook on Borrowbox or see on Encore
Beyond Order. 12 More Rules for Life by Jordan B Peterson
In 12 Rules for Life, clinical psychologist and celebrated professor at Harvard and the University of Toronto Dr. Jordan B. Peterson helped millions of readers impose order on the chaos of their lives. Now, in this bold sequel, Peterson delivers twelve more lifesaving principles for resisting the exhausting toll that our desire to order the world inevitably takes.
In a time when the human will increasingly imposes itself over every sphere of life—from our social structures to our emotional states—Peterson warns that too much security is dangerous. What's more, he offers strategies for overcoming the cultural, scientific, and psychological forces causing us to tend toward tyranny, and teaches us how to rely instead on our instinct to find meaning and purpose, even—and especially—when we find ourselves powerless. While chaos, in excess, threatens us with instability and anxiety, unchecked order can petrify us into submission. Beyond Order provides a call to balance these two fundamental principles of reality itself, and guides us along the straight and narrow path that divides them.
February 2021
Irish Authors
The Sunken Road Ciaran McMenamin
A powerful and gripping novel about love, loyalty and obsession set during World War One add the Irish War of Independence.

Francie, Archie and Annie grew up playing together in the hills and rivers of Fermanagh. But in 1914, the boys are seduced by the drama of the war in Europe and leave the village to join up. Before they leave, Francie swears to Annie that he'll keep her little brother safe.
Six years later Francie is hiding out in the barn of Annie's house. He hasn't seen her since that day. He's on the run, a wanted man in the war for independence that is still igniting along the border. And the British officer who is obsessively pursuing him is his old commander from the Western Front. To reach safety Francie will need Annie's help getting over the border, and that means he'll have to confront the truth about why Archie never came back.
Powerfully gripping, Ciaran McMenamin's accomplished novel explores loyalty, love, heroism and the heartbreaking cost of violence.
The Ballad of Lord Edward and Citizen Small - Neil Jordan
From multi- award-winning author and director Neil Jordan comes a new and stunning work of fiction, The Ballad of Lord Edward and Citizen Small. Blending the drama of real events with Jordan's inimitable storytelling ability, this work spotlights a long-forgotten chapter in Ireland's history.
The tale is related by Lord Edward Fitzgerald's manservant Tony Small, a runaway slave who rescued Lord Edward after the Battle of Eutaw Springs during the American War of Independence. While the details of Lord Edward's life are well-documented, very little is known of Tony Small, who, in this gripping narrative, examines the ironies of empire, captivity and freedom. Small, who knows too well the consequences of rebellion and resistance, reflects on Lord Edward's journey from being a loyal servant of the British Empire to becoming a 1798 rebellion leader.
This story is populated with a brimming cast of characters, from Molly, who works as a maid in Leinster House, to Lord Edward's lover Elizabeth Sheridan, her husband, playwright Richard Brinsley Sheridan, and the Lord Lieutenant of Ireland, Lord Camden. The action moves from the Carolinas, to London, to Dublin, to the chaos of revolutionary Paris, and back to Ireland for its inevitable, tragic conclusion.

Pure Gold: Stories  John Patrick McHugh
Debut collection of stories, all set on an imaginary island off the west coast of Ireland, herald a startling new Irish literary voice.
"I felt like we could see everything from up there, the Sputnik television aerials, the hills, the disordered houses, the bogs, all flattened out in front of us. The bloated stink of smoke had wafted down from the fire, along with ginger petal-shavings which drifted lazily in the air, and in the distance, we saw the blue glare of Garda cars." — from 'Bonfire'
Before My Actual Heart Breaks Tish Delaney
'Delaney's writing is a beautiful wave flowing lyrically . . . A touching tale of how one woman survives a tough beginning to eventually end up exactly where her heart belongs.' ANNE GRIFFIN, author of When All is Said.
'If I could go back to being sixteen again, I'd do things differently.' 'Everyone over the age of forty feels like that, you total gom ,' says my best friend Lizzie Magee. When she was young Mary Rattigan wanted to fly . She was going to take off like an angel from heaven and leave the muck and madness of troubled Northern Ireland behind. Nothing but the Land of Happy Ever After would do for her. But as a Catholic girl with a B.I.T.C.H. for a Mammy and a silent Daddy, things did not go as she and Lizzie Magee had planned. Now, five children, twenty-five years, an end to the bombs and bullets, enough whisky to sink a ship and endless wakes and sandwich teas later, Mary's alone. She's learned plenty of hard lessons and missed a hundred steps towards the life she'd always hoped for. Will she finally find the courage to ask for the love she deserves? Or is it too late?
Ten Days  Austin Duffy
In the wake of his wife's death, a man travels with his teenage daughter to America to set right wrongs before it is too late, from a feted Irish writer.
'Austin Duffy's uniquely dry, laconic style adds a subversive and compelling charge to this moving and intense story of the relationship between a father and daughter. A terrific novel' - William Boyd
When Wolf's recently-estranged wife Miriam dies from cancer, his entire world is turned upside down. Wolf and his daughter, Ruth, travel to New York from London to scatter Miriam's ashes in the Hudson River. During the ten High Holy Days of Rosh Hashanah and Yom Kippur they connect up with Miriam's conservative Jewish family, who are adamantly against Miriam's choice of burial. Battling the antagonism of Miriam's Orthodox family, Wolf is also coming to terms with his own hopes to put right wrongs before it's too late.
A tenderly written story of time, grief and memory, Ten Days delves deep into the complicated love between a father and daughter and the bonds of marriage over older family ties.

 
Free Speech and Why It Matters  Andrew Doyle
Free speech is the bedrock of all our liberties, and yet in recent years it has come to be mistrusted. A new form of social justice activism, which perceives language as potentially violent, has prompted a national debate on where the limitations of acceptable speech should be drawn. Governments throughout Europe have enacted 'hate speech' legislation to curb the dissemination of objectionable ideas, Silicon Valley tech giants are collaborating to ensure that they control the limitations of public discourse, and campaigners in the US are calling for revisions to the First Amendment.
However well-intentioned, these trends represent a threat to the freedoms that our ancestors fought and died to secure. In this incisive and fascinating book, Andrew Doyle addresses head-on the most common concerns of free speech sceptics, and offers a timely and robust defence of this most foundational of principles.
Adult Fiction
A Place Like Home: Short Stories Rosamunde Pilcher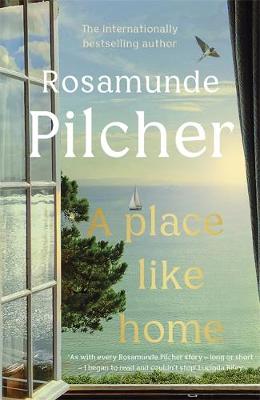 A spellbinding collection of fifteen stories from multi-million copy, internationally bestselling modern classic author Rosamunde Pilcher, with an introduction by Sunday Times bestselling author Lucinda Riley.
In The Holiday, a wife surprises her husband of twenty-five years with a trip full of Mediterranean sunshine, red rocks and blue seas in an effort to rekindle the romance they had before children.
Skelmerton takes the reader to the bright spring sunshine and sparkling waves of a Northumbrian village where old flames meet again.
In A Place Like Home, a lonely young woman goes to recuperate in the Scottish countryside after a brief illness. The fruit orchards and fresh sea air offer much needed respite - but not as much as the handsome, mysterious farmer . . .
Each of the fifteen stories is a perfect slice of romance written with warmth and passion, featuring some wonderfully memorable, smart and feisty female characters that will transport the reader to another time and place.
'An antidote to challenging times, this set of stories from a much-loved author has a comforting, nostalgic feel - cosy and reassuring - with Rosamunde Pilcher's signature insight into domestic hopes and yearnings, taking us into a gentler world.' - Sarah Maine, bestselling author of Beyond the Wild River
The Four Winds Kristin Hannah
From the New York Times bestselling author of The Nightingale and The Great Alone comes an epic novel of love and heroism and hope, set against the backdrop of one of America's most defining eras—the Great Depression.
Texas, 1934. Millions are out of work and a drought has broken the Great Plains. Farmers are fighting to keep their land and their livelihoods as the crops are failing, the water is drying up, and dust threatens to bury them all. One of the darkest periods of the Great Depression, the Dust Bowl era, has arrived with a vengeance.
In this uncertain and dangerous time, Elsa Martinelli—like so many of her neighbours, must make an agonizing choice: fight for the land she loves or go west, to California, in search of a better life. The Four Winds is an indelible portrait of America and the American Dream, as seen through the eyes of one indomitable woman whose courage and sacrifice will come to define a generation.
A Lady's Formula for Love 
Elizabeth Everett
What is a Victorian lady's formula for love? Mix one brilliant noblewoman and her enigmatic protection officer. Add in a measure of danger and attraction. Heat over the warmth of humour and friendship, and the result is more than simple chemistry--it's elemental.

Lady Violet is keeping secrets. First, she founded a clandestine sanctuary for England's most brilliant female scientists. Second, she is using her genius on a confidential mission for the Crown. But the biggest secret of all? Her feelings for protection officer Arthur Kneland.

Solitary and reserved, Arthur learned the hard way to put duty first. But the more time he spends in the company of Violet and the eccentric club members, the more his best intentions go up in flames, literally.

When a shadowy threat infiltrates Violet's laboratories, endangering her life and her work, scientist and bodyguard will find all their theories put to the test--and learn that the most important discoveries are those of the heart.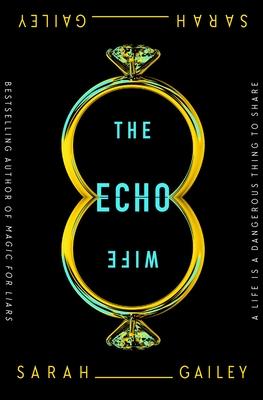 The Echo Wife  Sarah Gailey
A dark and suspenseful novel of lies, betrayal, and identity, perfect for fans of Big Little Lies and Charlie Brooker's Black Mirror.
It was meant to be an evening to honour and celebrate Evelyn Caldwell's award-winning, career-making scientific research - but Evelyn has things on her mind.
Things like Nathan, her husband, who has left her for a younger, better, newer woman. A woman who is now pregnant - but shouldn't be - and is strikingly familiar. Too familiar to be a coincidence.
A woman who shouldn't exist.
The Echo Wife is a propulsive new novel from an international rising star about identity, murder, and the choices society forces women to make.
Pretty Little Wife  Darby Kane
Debut author Darby Kane thrills with this twisty domestic suspense novel that asks one central question: shouldn't a dead husband stay dead?
Lila Ridgefield lives in an idyllic college town, but not everything is what it seems. Lila isn't what she seems. A student vanished months ago. Now, Lila's husband, Aaron, is also missing. At first these cases are treated as horrible coincidences until it's discovered the student is really the third of three unexplained disappearances over the last few years. The police are desperate to find the connection, if there even is one. Little do they know they might be stumbling over only part of the truth?
The Ardent Swarm Yamen Manai
Sidi lives a hermetic life as a bee whisperer, tending to his beloved "girls" on the outskirts of the desolate North African village of Nawa. He wakes one morning to find that something has attacked one of his beehives, brutally killing every inhabitant. Heartbroken, he soon learns that a mysterious swarm of vicious hornets committed the mass murder—but where did they come from, and how can he stop them? If he is going to unravel this mystery and save his bees from annihilation, Sidi must venture out into the village and then brave the big city and beyond in search of answers.
Along the way, he discovers a country and a people turned upside down by their new post–Arab Spring reality as Islamic fundamentalists seek to influence votes any way they can on the eve of the country's first democratic elections. To succeed in his quest, and find a glimmer of hope to protect all that he holds dear, Sidi will have to look further than he ever imagined.
In this brilliantly accessible modern-day parable, Yamen Manai uses a masterful blend of humor and drama to reveal what happens in a country shaken by revolutionary change after the world stops watching.
Exit Belinda Bauer
Perfect for fans of Richard Osman's The Thursday Murder Club, this is the page-turning, twisty new crime novel and Sunday Times Thriller of the Month from the bestselling author of Snap.
Pensioner Felix Pink is about to find out that it's never too late . . . for life to go horribly wrong. When Felix lets himself in to Number 3 Black Lane, he's there to perform an act of charity: to keep a dying man company as he takes his final breath. But just fifteen minutes later Felix is on the run from the police - after making the biggest mistake of his life. Now his world is turned upside down as he must find out if he's really to blame, or if something much more sinister is at play. All while staying one shaky step ahead of the law.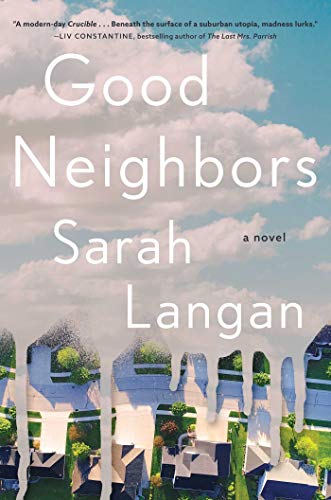 Good Neighbours Sarah Langan
Welcome to Maple Street, a picture-perfect slice of suburban Long Island, its residents bound by their children, their work, and their illusion of safety in a rapidly changing world.
But menace skulks beneath the surface of this exclusive enclave, making its residents prone to outrage. When the Wilde family moves in, they trigger their neighbors' worst fears. Dad Arlo's a gruff has-been rock star with track marks. Mom Gertie's got a thick Brooklyn accent, with high heels and tube tops to match. Their weird kids cuss like sailors. They don't fit with the way Maple Street sees itself.
Though Maple Street's Queen Bee, Rhea Schroeder—a lonely college professor repressing a dark past—welcomed Gertie and her family at first, relations went south during one spritzer-fueled summer evening, when the new best friends shared too much, too soon. By the time the story opens, the Wildes are outcasts.
As tensions mount, a sinkhole opens in a nearby park, and Rhea's daughter Shelly falls inside. The search for Shelly brings a shocking accusation against the Wildes. Suddenly, it is one mom's word against the other's in a court of public opinion that can end only in blood.
A riveting and ruthless portrayal of American suburbia, Good Neighbors excavates the perils and betrayals of motherhood and friendships and the dangerous clash between social hierarchy, childhood trauma, and fear.
Bark Lorrie Moore
In these eight masterful stories, Lorrie Moore explores the passing of time and summons up its inevitable sorrows and comic pitfalls. Gimlet-eyed social observation, the public and private absurdities of American life, irony and half-cracked love wend their way through these stories, in which Moore is always tender, never sentimental and often heartbreakingly funny.
City of A Thousand Gates  Rebecca Sacks
Brave and bold, this gorgeously written novel introduces a large cast of characters from various backgrounds in a setting where violence is routine and where survival is defined by boundaries, walls, and checkpoints that force people to live and love within and across them. amid, a college student, has entered Israeli territory illegally for work. Rushing past soldiers, he bumps into Vera, a German journalist headed to Jerusalem to cover the story of Salem, a Palestinian boy beaten into a coma by a group of revenge-seeking Israeli teenagers. On her way to the hospital, Vera runs in front of a car that barely avoids hitting her. The driver is Ido, a new father traveling with his American wife and their baby. Ido is distracted by thoughts of a young Jewish girl murdered by a terrorist who infiltrated her settlement. Ori, a nineteen-year-old soldier from a nearby settlement, is guarding the checkpoint between Bethlehem and Jerusalem through which Samar--Hamid's professor--must pass.
These multiple strands open this magnificent and haunting novel of present-day Israel and Palestine, following each of these diverse characters as they try to protect what they love. Their interwoven stories reveal complicated, painful truths about life in this conflicted land steeped in hope, love, hatred, terror, and blood on both sides.
City of a Thousand Gates brilliantly evokes the universal drives that motivate these individuals to think and act as they do--desires for security, for freedom, for dignity, for the future of one's children, for land that each of us, no matter who or where we are, recognize and share.
Water Memory Daniel Pyne
A fast-paced, page-turning thriller that contemplates the consequences of motherhood, memory, and crime as a commodity.
Black ops specialist Aubrey Sentro may be one concussion away from death. But when pirates seize the cargo ship she's on, she must decide whether to risk her life to save her fellow passengers. Sentro's training takes over, and she's able to elude her captors, leaving bodies in her wake. But her problems are just getting started. Her memory lapses are getting more frequent, symptoms of serial-concussion syndrome. As she plays a deadly game of cat and mouse with the pirates, she pushes herself to survive by focusing on thoughts of her children. She's never told them what she really does for a living, and now she might not get the chance. While her memories make her vulnerable, motherhood makes her dangerous.
Adult Non Fiction
Made in China: A Prisoner, an SOS Letter, and the Hidden Cost of America's Cheap Goods Amelia Pang
In 2012, an Oregon mother named Julie Keith opened up a package of Halloween decorations. The cheap foam headstones had been five dollars at Kmart, too good a deal to pass up. But when she opened the box, something shocking fell out: an SOS letter, handwritten in broken English.
  "Sir: If you occassionally buy this product, please kindly resend this letter to the World Human Right Organization. Thousands people here who are under the persicuton of the Chinese Communist Party Government will thank and remember you forever."
The note's author, Sun Yi, was a mild-mannered Chinese engineer turned political prisoner, forced into grueling labor for campaigning for the freedom to join a forbidden meditation movement. He was imprisoned alongside petty criminals, civil rights activists, and tens of thousands of others the Chinese government had decided to "reeducate," carving foam gravestones and stitching clothing for more than fifteen hours a day.

In Made in China, investigative journalist Amelia Pang pulls back the curtain on Sun's story and the stories of others like him, including the persecuted Uyghur minority group whose abuse and exploitation is rapidly gathering steam. What she reveals is a closely guarded network of laogai—forced labor camps—that power the rapid pace of American consumerism. Through extensive interviews and firsthand reportage, Pang shows us the true cost of America's cheap goods and shares what is ultimately a call to action—urging us to ask more questions and demand more answers from the companies we patronize.
---