eMagazines
Science Illustrated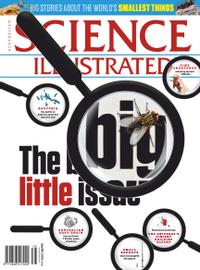 Science Illustrated delivers natural science, break through discoveries and an understanding of the world for the entire family. Packed with stunning photography and in-depth editorial it's a visually spectacular gateway to the world looking into the beginning of life to distant objects in the universe.
READ NOW: PC, Mac & Mobile
Genre: Science & Nature country: Australia language: English no. of issues: BiMonthly
Get 200+ astronomy facts, activities, & fun for kids exclusively from Astronomy magazine.This 100 page special issue includes engaging and fun articles, hands-on STEM activities, and even a 12-page comic by Michael Bakich, Astronomy Senior Editor and longtime planetarium educator.
      Astronomy                        Smithsonian             Popular Science           All About Space             BBC Wildlife                   New Scientist