World Book Night Reading List 2021
World Book Night Reading List 2021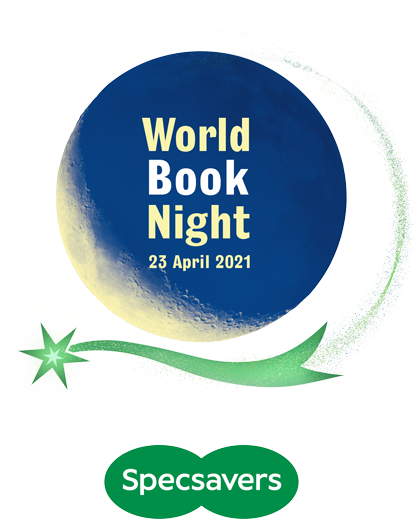 World Book Night is the annual celebration of books and reading on 23rd of April that brings people from all backgrounds together for one reason – to inspire others to read more. Presented by The Reading Agency in the UK, in 2021 the 10th anniversary theme is "Books to Make You Smile" 
You will find the titles below from this year's World Book Night reading list on BorrowBox.
Competition
You can upload image/title of a book that has made you smile (this year's theme) on Social Media and tag us @MeathLibrary on Twitter or @meathcountylibrary on Facebook and @WorldBookNight. Then just email your details to meathlibrariessocial@meathcoco.ie to be in with a chance to win one of two €25 book vouchers.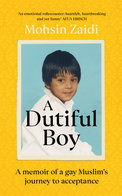 Mohsin grew up in a poor pocket of east London, in a devout shia Muslim community. His family were close-knit and religiously conservative. From a young age, Mohsin felt different but in a home where being gay was inconceivable he also felt very alone.

Outside of home Mohsin went to a failing inner city school where gang violence was a fact of life. As he grew up life didn't seem to offer teenage Mohsin any choices: he was disenfranchised from opportunity and isolated from his family as a closet gay Muslim.

But Mohsin had incredible drive and became the first person from his school to go to Oxford University. At university came the newfound freedom to become the man his parents never wanted him to be. But when he was confronted by his father and a witch doctor invited to 'cure' him Mohsin had to make a difficult choice.

Mohsin's story takes harrowing turns but it is full of life and humour, and, ultimately, it is an inspiring story about breaking through life's barriers.
His engaging memoir of his long road to happiness and acceptance by his family is moving and inspiring.  —  Bookseller
I can't recommend A Dutiful Boy enough, I couldn't put it down. A journey of self discovery, longing, triumph and hope. I fell in love with Mohsin, I imagine you will too.  —  Suzi Ruffell
A remarkable memoir...an incredibly moving read. I had to put the book down several times to cry...it's a book that will save lives.  —  Sathnam Sanghera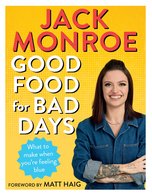 Good Food for Bad Days - What to Make When You're Feeling Blue by Jack Monroe
Food writer and anti-poverty campaigner Jack Monroe presents Good Food for Bad Days, a collection of cheering, tasty and easy meals to make when you're low in spirits.

Eating properly is one of the biggest hurdles when you're feeling low, so these recipes (dubbed 'depressipes' by Jack) give you everything you need in a dish; they are inexpensive, simple and filling so that cooking and eating a nutritious meal doesn't seem like an impossible task. This collection includes comforting dishes such as Quick and Spicy Salmon Noodles, Recalibration Supper, Jaffa Cake Mug Pudding and Hot Apple Pies.

In this handy little paperback cookbook, Jack shares friendly and creative tips for making a little go a long way, perfect for when you're feeling overwhelmed by whatever is on your plate, but still want to take care of yourself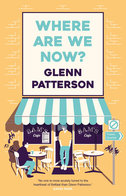 When he unexpectedly loses his job, Herbie struggles to find new meaning. His wife, the great love of his life, has long left him for a Southerner, and his daughter has fled Belfast for London in search of work and an easier life.

But a local cafe under new ownership, a friend in need and an unexpected spark of romance give Herbie something to wake up for.

From the author of Gull and Backstop Land, Where Are We Now? is a novel about lost love, growing older and the realities of life in a society still haunted by decades of violence. By turns moving and funny, topical and sharp, it is a life-affirming story of a life not yet over.
Taking Up Space: The Black Girl's Manifesto for Change by Chelsea Kwakye
As a minority in a predominantly white institution, taking up space is an act of resistance. Recent Cambridge grads Chelsea and Ore experienced this first-hand,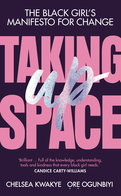 and wrote Taking Up Space as a guide and a manifesto for change.

The book is intended as a guide for black girls to help them understand that their journey is unique. The authors want black girls to read this and feel empowered, comforted and validated.

The book is also intended to help everyone else be a better friend, parent, sibling or teacher to black girls living through what the authors did. They believe it's time we stepped away from seeing this as a problem that black people are charged with solving on their own. It's a collective effort. And everyone has a role to play.
Featuring honest conversations with students past and present, Taking Up Space goes beyond the buzzwords of diversity and inclusion and explores what those words truly mean for young black girls today.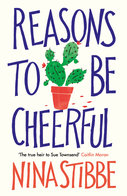 Reasons to be Cheerful by Nina Stibbe
'When people in the village heard I was about to start working in the city they tried to unsettle me with tales of woe. The sun, blotted out by the tall buildings, couldn't shine and the rain was poisoned by the toxic fumes that poured from the sock factories. My skin would be covered in pimples from the hell of it all'

So begins a young woman's journey to adulthood. Lizzie Vogel leaves her alcoholic, novel-writing mother and heads for Leicester to work for a racist, barely competent dentist obsessed with joining the freemasons.
Soon Lizzie is heading reluctantly, if at top speed, into the murky depths of adult life: where her driving instructor becomes her best friend; her first boyfriend prefers birdwatching to sex and where independence for a teenage girl might just be another word for loneliness.
Stibbe's comedy probes what it means to become an adult, and how we form our financial, sexual, moral and political selves  —  Daily Telegraph
The Kindness Method - Changing Habits for Good by Shahroo Izadi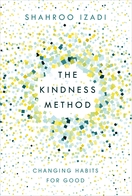 Map your habits, set your own goals, and treat yourself with the kindness you truly deserve.
Shahroo Izadi has a revolutionary message: treating yourself kindly is the only way to make changes that last. She is living proof that her method works – after years of yo-yo dieting she shed over 8 stone (and has kept it off ever since). Professional training coupled with personal experience led her to develop The Kindness Method™, where traditional strict regimes are turned upside down to leave you feeling empowered, positive and ready to embrace change.

Whether it's weight loss, cutting down on drinking, improving relationships or ditching a dull job for one that you love, The Kindness Method will help you change any unwanted habit. Because when you shift your focus to your individual strengths and skills (rather than what you can't do), you too will find you have the power to change – for good.
Sunshine and Sweet Peas in Nightingale Square by Heidi Swain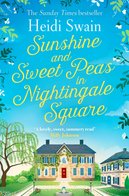 This heartwarming novel is perfect for fans of Carole Matthews, Milly Johnson and Cathy Bramley.
Kate is on the run from her almost-divorced husband who is determined to have her back, and she has found the perfect place to hide... a little cottage on Nightingale Square in Norwich, far away from her old life in London. But the residents of Nightingale Square don't take no for an answer, and Kate soon finds herself pulled into a friendship with Lisa, her bossy but lovely new neighbour.

Within a matter of days Kate is landed with the job of campaigning the council to turn the green into a community garden, meanwhile all the residents of Nightingale Square are horrified to discover that the Victorian mansion house on the other side of the square has been bought by developers. But when all hope is lost, the arrival of a handsome stranger is sure to turn things around! 

Heidi Swain is the perfect summer read - you'll want to find your own green space, stretch out in the sun and dive into life at Nightingale Square.
Faking Friends by Jane Fallon  
Read or Listen on BorrowBox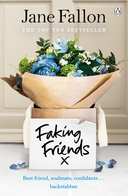 Best friend, soulmate, confidante . . . backstabber. Amy thought she knew everything there was to know about her best friend Melissa. Then again, Amy also thought she was on the verge of the wedding of her dreams to her long-distance fiancé. Until she pays a surprise trip home to London. Jack is out, but it's clear another woman has been making herself at home in their flat. There's something about her stuff that feels oddly familiar . . . and then it hits Amy. The Other Woman is Melissa.

Amy has lost her home, her fiancé and her best friend in one disastrous weekend - but instead of falling apart, she's determined to get her own back. Piecing her life back together won't be half as fun as dismantling theirs, after all.

'I've just finished this . . . it's FABALISS. I was SO GRIPPED' Marian Keyes
Simon vs. the Homo Sapiens Agenda by Becky Albertalli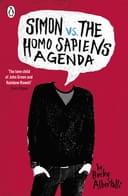 Simon Spier is sixteen and trying to work out who he is - and what he's looking for.
But when one of his emails to the very distracting Blue falls into the wrong hands, things get all kinds of complicated.
Because, for Simon, falling for Blue is a big deal . . .
It's a holy freaking huge awesome deal.
'A brilliant beacon of optimism and cuteness for LGBTQA+ youth in a genre often bogged down with tragedy and heartbreak. Books like SIMON do change people's lives' Waterstones Darlington Bookseller
'A wonderfully charismatic story about coming-of-age and coming out'. Bookseller
'Funny, moving and emotionally wise' Kirkus Reviews (starred)
Emma by Jane Austen
Read or Listen on BorrowBox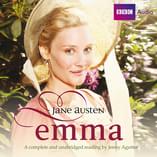 Jane Austen's Emma (1815) explores the life of women in Regency England, combining romance with some aspects of the comedy of manners.
Beautiful, clever, rich and single, Emma Woodhouse is perfectly content with her life and sees no need for either love or marriage. Nothing, however, delights her more than interfering in the romantic lives of others. But when she ignores the warnings of her good friend Mr. Knightley and attempts to arrange a suitable match for her protegee Harriet Smith, her carefully laid plans soon unravel and have consequences that she never expected.
With its imperfect but charming heroine and its witty and subtle exploration of relationships, Emma is often seen as Jane Austen's most flawless work.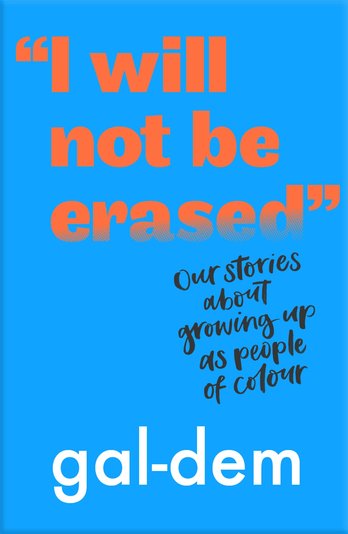 Fourteen joyous, funny and life-affirming essays from gal-dem's talented writers gal-dem, the award-winning online and print magazine, is created by women and non-binary people of colour.
In this thought-provoking and moving collection of fourteen essays, gal-dem's writers use raw material from their teenage years – diaries, poems and chat histories – to explore growing up. gal-dem have been described by the Guardian as "the agents of change we need", and these essays essays tackle important subjects including race, gender, mental health and activism, making this essential reading for any young person.
Hysterically funny, heartwarming and offbeat, We Are All Made of Molecules follows one very mixed-up family. Longlisted for the CILIP Carnegie Medal 2016
Meet Stewart. He's geeky, gifted and sees things a bit differently to most people. His mum has died and he misses her all the more now he and Dad have moved in with Ashley and her mum.
Meet Ashley. She's popular, cool and sees things very differently to her new family. Her dad has come out and moved out – but not far enough. And now she has to live with a freakazoid step-brother.
Stewart can't quite fit in at his new school, and Ashley can't quite get used to her totally awkward home, which is now filled with some rather questionable decor. And things are about to get a whole lot more mixed up when these two very different people attract the attention of school hunk Jared. . .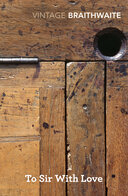 When a woman refuses to sit next to him on the bus, Rick Braithwaite is saddened and angered by her prejudice. In post-war cosmopolitan London he had hoped for a more enlightened attitude. When he begins his first teaching job in a tough East End school the reactions are the same. Slowly and painfully some of the barriers are broken down. He shames his pupils, wrestles with them, enlightens them and eventually comes to love them. To Sir With Love is the story of a dedicated teacher who turns hate into love, teenage rebelliousness into self-respect, contempt into consideration for others - the story of a man's own integrity winning through against all the odds.
You can also browse the Comedy section at BorrowBox to find other books to make you smile. From humorous fiction to riotous recollections there's a huge range to choose from.  We hope you'll find something to brighten your mood.