Gallery
This is a display space for your creations.  If you have a picture or craft that you'd like displayed on this page you can upload it using the Gallery Upload Form below. We have some Online Crafts that you can follow at home with materials that you probably already have to hand.
Halloween Craft Competition - Mix and Match Monsters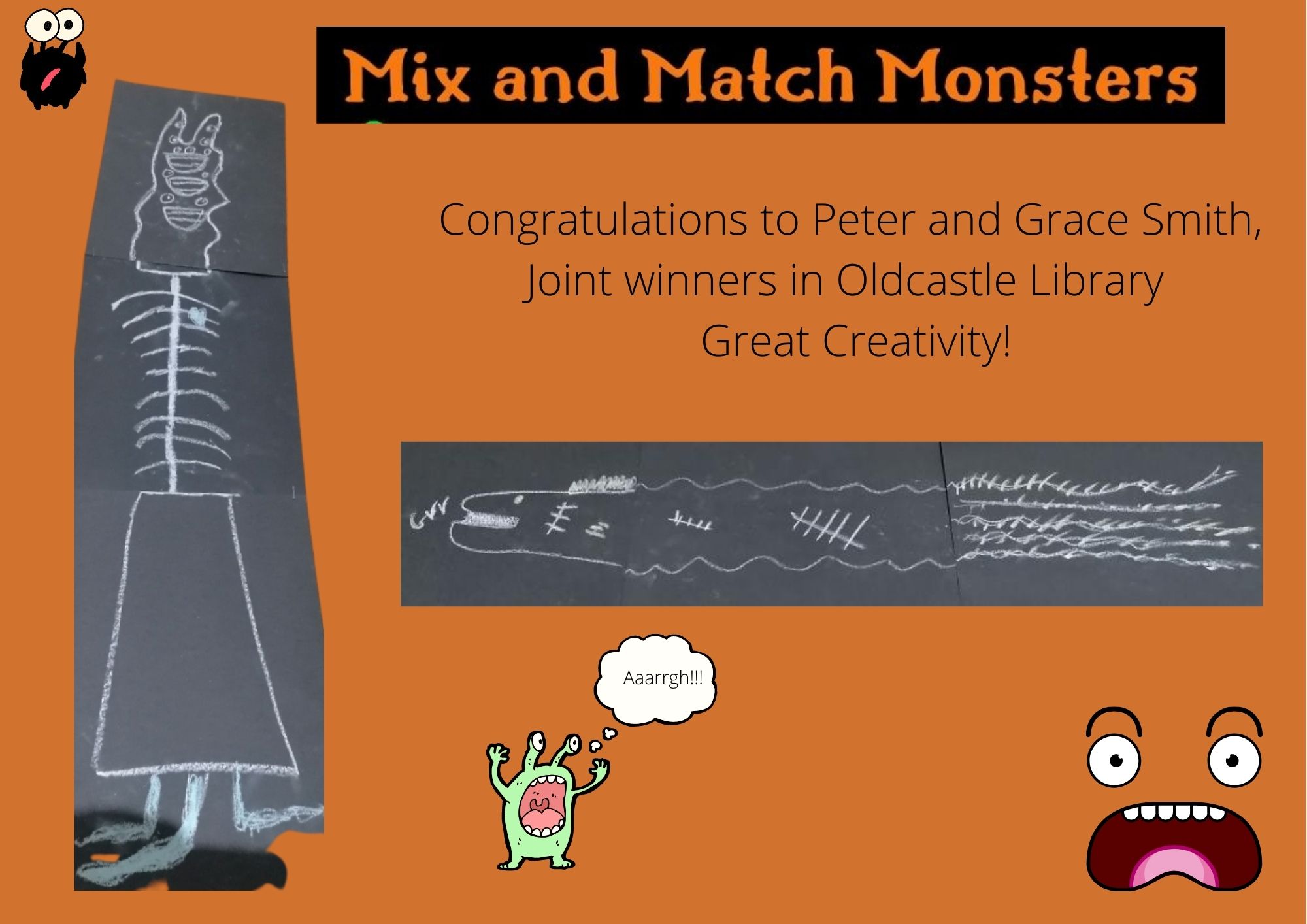 Welcome to the Flock Postcard Competition Entries
These are some entries to a competition that we are running for Children's Book Festival.  If you would like to enter then visit the competition page for details. 
Collect a Craft Gallery
Thanks to Khusel and Munkh for sending us in pictures of their Paper Plate Fish - this was a Take and Make Craft that we ran in Navan Library during the summer.
---
August 2020 Colouring Competition Gallery
Here are some of the fabulous entries to our August Colouring Competition.  Thanks to everyone who entered.  The winner was Fionn Osborne who got a cute and cuddy Reading Buddy as his prize.
---
Summer Stars 2020 Reading Log Gallery
Thanks to those of you who sent us in these pictures of your Reading Logs - we've added in a selection of what you've read over the summer too. It's great to see such a diverse range of readers and books.  Keep up the good work
---
Book Review Gallery
Some of our Summer Stars sent us in Book Reviews of stories they enjoyed reading over the summer.  Here's a few of them.  You can read the reviews over on our Book Review Page or even send us your own reviews to add too.