Junior Book Club
Click for branch date and times
We have regular monthly meeting of Junior Book Clubs in most of our libraries. The children will be supplied with the books and will meet each month to discuss what they've read and do some related activities or quizzes etc.
Please check with the branches below regarding available spaces.
We are looking for new members. Please leave your name at the desk if you wish to join.
- 8 - 10 years old - Third Friday of every month from 4.00pm - 5.00pm 
- 10 - 13 year olds - First Thursday of every month from 3.30pm - 4.30pm 
For 8 – 10 years. Resuming on Wednesday 5th of October and meeting on the 1st Wednesday of each month thereafter at 3.15pm.
Please leave your name at the desk if you wish to join.
Looking for new members, 8-9 yearolds.
Starting meetings in September
2nd Thursday monthly, 3.30pm - 4.00pm
If interested, please contact Kells library on 046-9241592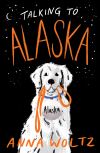 Navan Junior Book Clubs will start again in September.
Ages 8 -10 : 3rd Wednesday of each month at 3.30 pm
Ages 11-12 : 3rd Thurday of each month at 3.30 pm - starting on 22nd September with the book Talking to Alaska
Contact navanlib@meathcoco.ie or phone 046-9097361 to book a place.
Oldcastle Library
Age 8-10 years and 11-12 years.
Monthly Thursday meetings from 3.15pm-3.45pm.
If interested please contact Oldcastle Library 049-8542084.
Dunshaughlin Library
For ages 8-10: 2nd Wednesday of each month 3.15pm to 4.00pm.