Computers, Internet and WiFi
All of our libraries give free access to computers and the Internet. You can find more information on these facilities on this page.
Borrowing Books
If you would like to borrow books, you will need to be a library member.  We have recently purchased a selection of children's books in Ukrainian and also some dual language books in Ukrainian/English.  These are mostly for children and you can reserve them on our online catalogue and borrow them in person at our libraries.  See a list of the books below or view the titles on our online catalogue
Online Resources
Library membership allows you access lots of things including our Online Resources that you can use from home.  You will need your library card number to use all of the following services.
BorrowBox, our ebook app, has a large selection of titles in English but also has a number of children's books in Ukrainian  and a small selection of children's books in Russian
Libby, our magazine app  gives access to thousands of magazine titles, mostly in English, for adults, children and teens.  These can be borrowed through the app or website for 3 weeks at a time. There are also a number of magazines in the Russian language
Transparent Language Online has courses in over 70 languages including English. English is available as a course for beginners and there is also an English class for speakers of Ukrainian that is taught through Ukrainian.  For host families of Ukrainian people there is also a Ukrainian course on Transparent Language Online.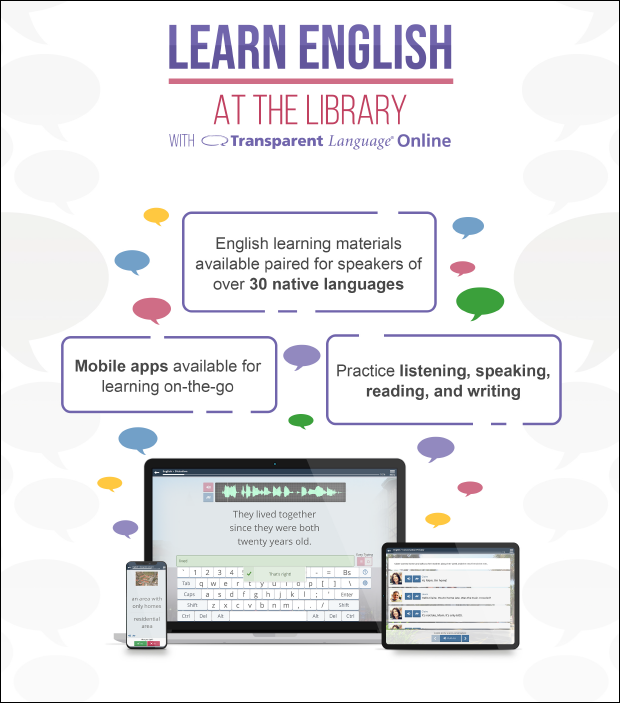 Universal Class has over 500 courses from Basic English to general education, crafts, hobbies, psychology to accounting. computing and technology and more.
Pressreader.com gives you access to newspapers and magazines from all over the world. You can choose to change the interface language to Russian by clicking on the 3 dots in the top right hand corner of the site, click on Interface Language and choosing Russian from the list that appears.
There is also an option to translate articles and newspapers to Russian  - when you click on a publication you should click on the 3 dot menu and then choose the translate option.
Additional Resources
Summer free activity sheets for Ukrainian children
https://www.skipcr.cz/odborne-organy/kluby/klub-tvorivych-knihovniku/maly-tvorivec/leto-2022-ukrajinsky
Free Ukrainian eBook downloads
The titles below are available now for free instant download from badgerlearning.co.uk.
Survival Ukrainain 
Learn basic phrases/words for everyday situations
https://fsi-languages.yojik.eu/languages/PeaceCorps/Ukrainian/UA_Ukraine_Language_Lessons.pdf